You're currently on:

ERA Bundle Standard
Noise, Reverb, De-ess, Plosive removal

ERA-R: Single-knob reverb removal plugin
Does your audio sound distant, "echoey" or hollow? Can you understand the speaker or hear the speech clearly? Bring the sound closer, add clarity, clean up your dialogue tracks and tighten up your music performances. ERA-R is the only plugin that removes excessive reverb with a single knob.
How It Works?
Based on the accusonus multi-patented audio restoration technology, ERA-R automatically estimates the reverberation profile and is able to adjust the amount of reverberation in a streamlined interface.
Features
---
ERA-R Use Cases
SPECIFICATIONS
---

ERA-N: High-quality noise removal with simple single-knob control
Let's face it, noise happens but you don't have to settle. Most tools on the market are hard and slow to use, and give you only mediocre results. That's why we made the single knob series of plug-ins with ERA-N and ERA-R. ERA-N is a single-knob high-quality denoise plugin that just works. ERA-N offers a quick and efficient workflow and allows you to rescue audio or video recordings that you would have previously considered unusable.
Save your noisy files!
Whether you are working with dialog, voiceovers, lectures, podcasts, or speeches by the bride and groom, ERA-N has you covered. You can greatly reduce and remove unwanted fans, air-conditioners or other background noise with the turn of a single knob.
Features
Unique multi-patented technology
Take advantage of this one-of-a-kind high-quality audio denoise algorithm
Instant workflow
ERA-N automatically estimates the noise profile
5 frequency presets
Use five intuitive spectral presets to focus your processing in specific frequency bands
Intuitive interface
Increase/decrease the noise reduction via a single knob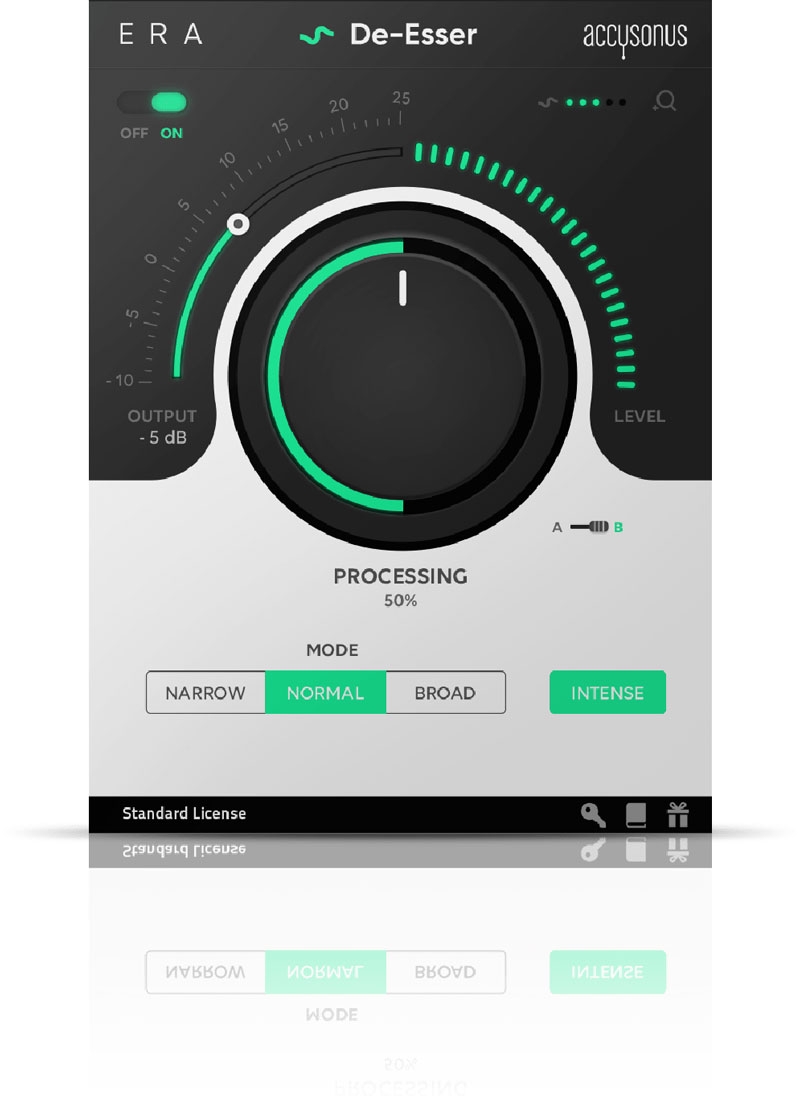 ERA De-Esser
Harsh sibilance may affect your voice/vocal tracks even when you use the best recording equipment. Use the ERA De-Esser to instantly smooth out the harsh ess-es from your recordings. The ERA De-Esser performs transparent processing in the frequency domain and is also great for other material such as hissing cymbals or even full mixes.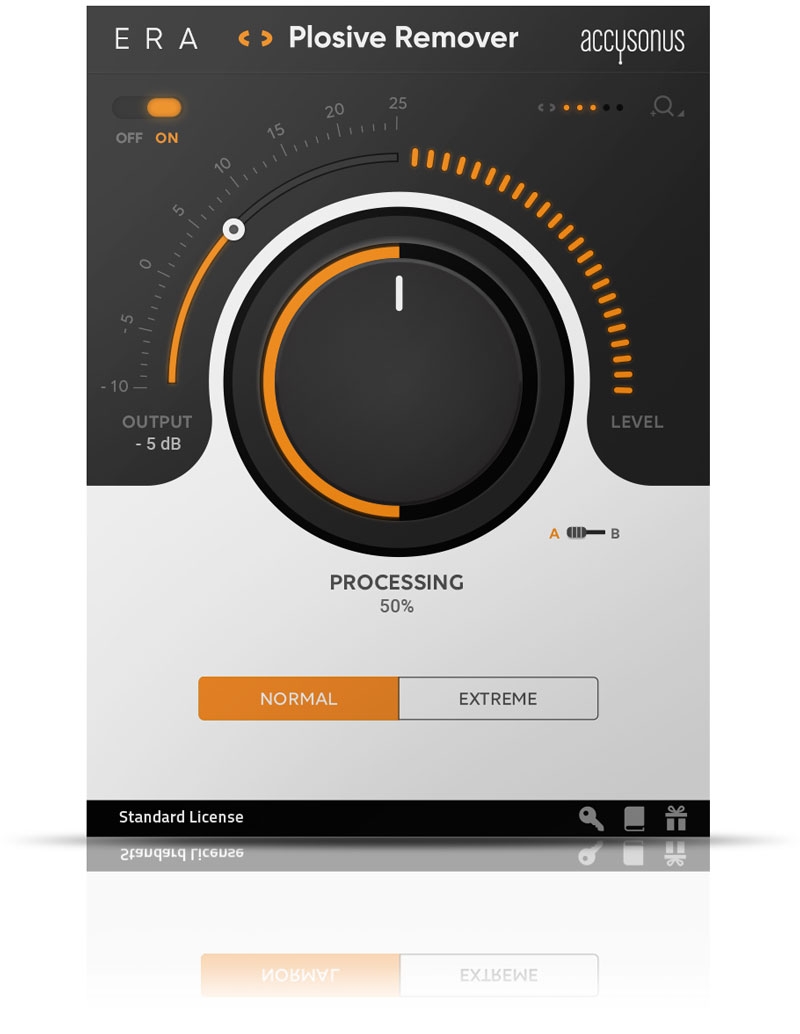 ERA Plosive Remover
Loud plosives are a complex type of distortion and removing them manually can be an extremely time-consuming task. The ERA Plosive Remover automatically takes care of the problem, allowing you to polish your vocals with the turn of a single dial.
You may also be interested in:
| | |
| --- | --- |
| Variant | 1 |
| Specials | Feb 19, 2020 |