THE SOUND
Whether you work from home or are on the road recording, we know you want the sound a professional studio delivers.
You've told us what you want, and we listened. AudioFuse is built on a fully symmetrical audio chain. Every stage has been carefully designed, resulting in unrivalled sonic purity. The two DiscretePRO® microphone preamps combine the best of yesterday's vintage consoles with today's technology, resulting in a design circuit that offers superior audio performance.
The latest generation of Analog to Digital converters delivers sterling quality audio with amazing transparency. In conjunction with our advanced clocking system, AudioFuse guarantees stable and extremely accurate timing. Yes, Arturia takes sound quality very seriously.

THE WORK FLOWS
AudioFuse was developed with the musician's workflow in mind.
Want to adjust gain on channel 1? Turn the knob. Need to switch monitors? Press a button. If you want more level in one of the headphones, just turn up the dedicated knob. There is no menu in AudioFuse. Nothing is buried, every control is at your fingertips, the creative flow never stops.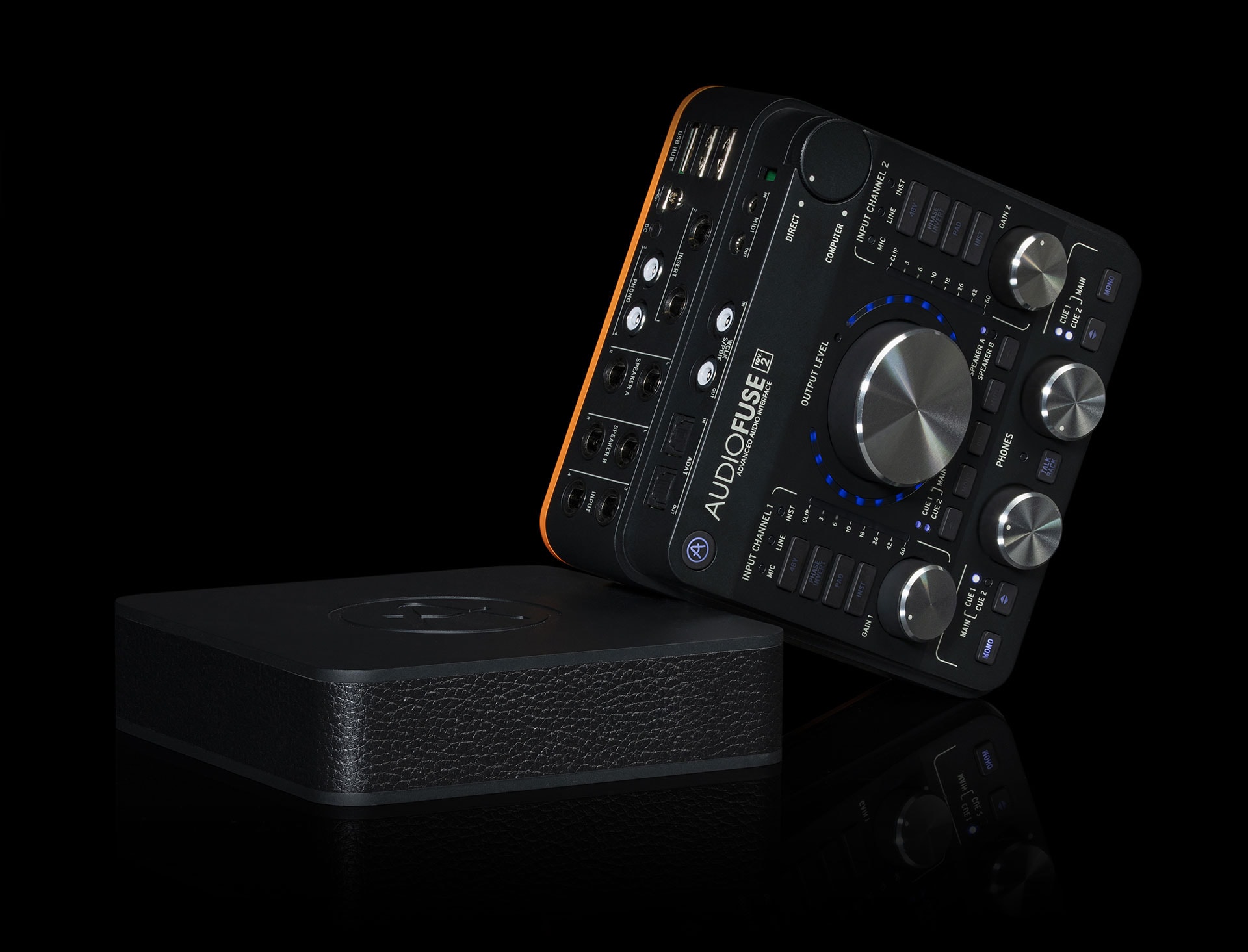 THE CONNECTIVITY
Want to connect gear?
AudioFuse works with virtually everything: mics, instruments, turntables, studio equipment, Mac, PC, tablets, even iOS and Android phones. With a round-trip latency as low as 3 milliseconds.

THE QUALITY
At home, in the studio, or on the road, wherever creativity strikes – you want to capture the moment.
AudioFuse has a robust, solid aluminum chassis you can trust. And the quality of AudioFuse goes far beyond its good looks. Every single unit has to pass rigorous testing before it can be packed and shipped. It will even come with a test specification printout of your particular unit. Designed for the most demanding musicians and audio purists, AudioFuse keeps the sound, work and inspiration flows intact, and that's revolutionary.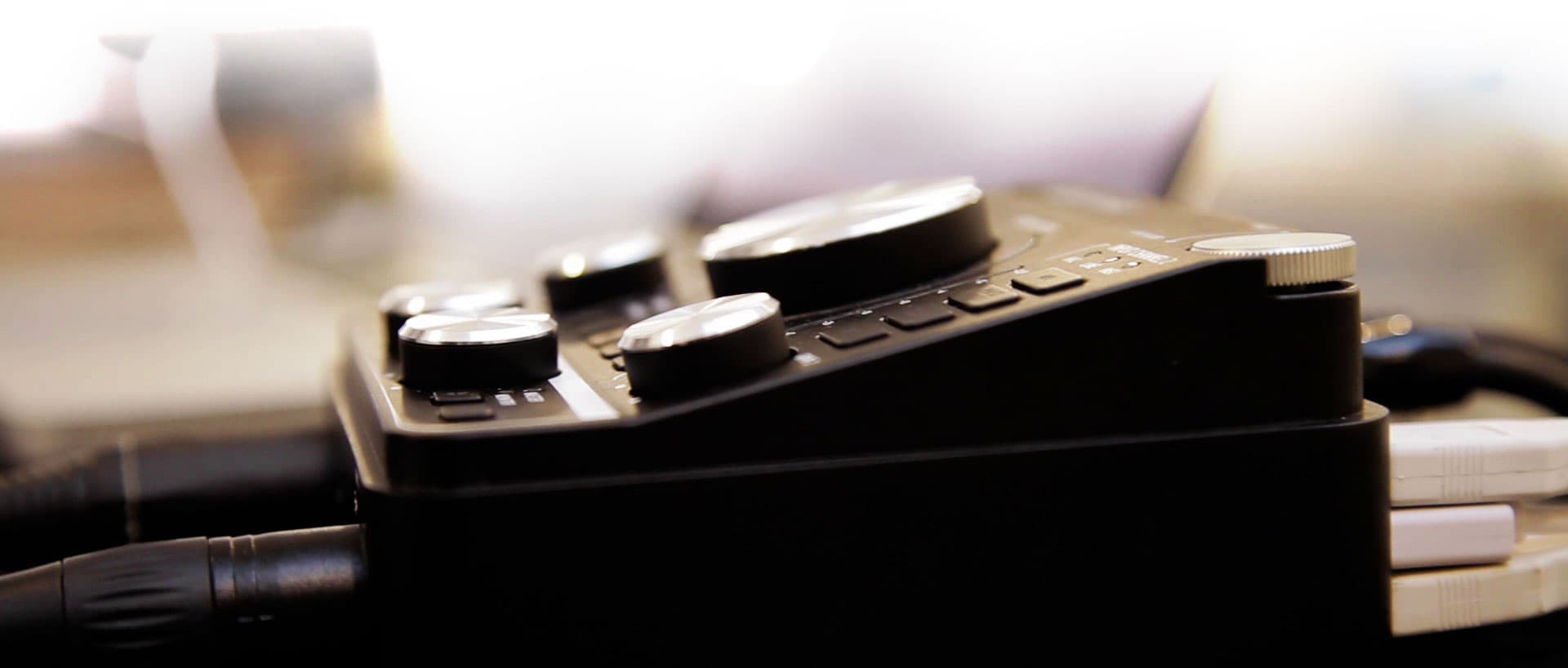 Details
1. Inserts
Add external line level devices such as compressors into the signal flow before the digital conversion.
2. MIDI In/Out
Connect any MIDI instrument or equipment with the supplied MIDI cable adapters
3. WordClock & S/PDIF In/Out
Sync to any Word Clock equipment or connect to any S/PDIF digital audio device.
4. ADAT In/Out
Connect to any ADAT equipment with up to 8 digital inputs and 8 digital outputs.
5. USB hub
3-port USB hub to connect your master keyboard, USB stick or dongle.
6. USB connection
Connect AudioFuse to your computer, tablet or phone. Most features will be available even with only the USB power supplied by a computer.
7. Phono/Line inputs 3&4
Connect external phono or line devices to these RCA+ground and balanced 1/4" inputs.
8. Speaker outputs A&B
Connect two pairs of speakers to these balanced 1/4" outputs for easy A/B monitoring.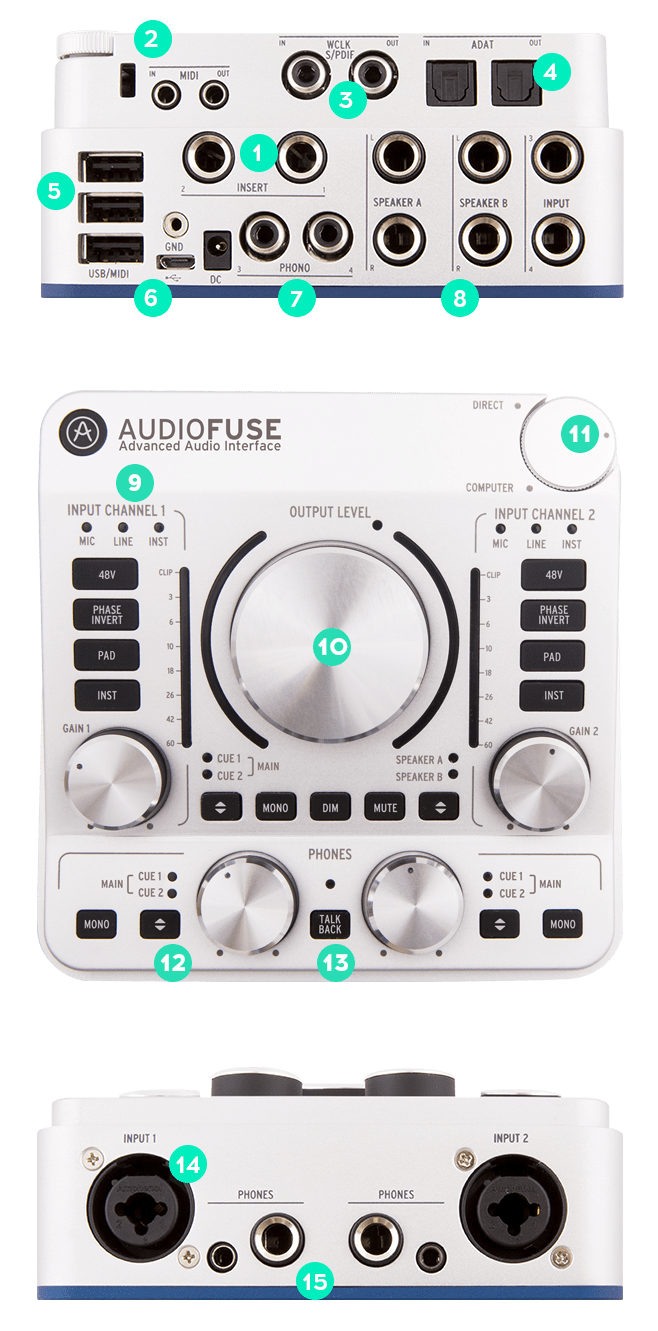 9. Input control sections 1&2
Direct access to each feature of analog inputs 1&2: input gain with vu-metering, true 48V, phase invert, -20dB pad and instrument mode.
10. Output control section
Direct access to each of the analog output features: output level with vu-metering, audio mix selection, mono mode, output dimming, mute, and Speaker A/B selection.
11. Direct monitoring
Enjoy zero latency monitoring of the recorded signals and blend them into your mix.
12. Phones control sections 1&2
Direct access to each of the features of Phones 1&2 outputs: output level, mono mode and audio mix selection.
13. Talkback
Press a button to give directions to your talent who is in a booth or another room: use the talkback feature with the built-in microphone.
14. Input channels 1&2
Connect microphones, instruments or line devices to the 2 XLR/balanced 1/4" combo inputs.
15. Phones output channels 1&2
Don't bother looking for a 1/4" or 1/8" phones adapter; AudioFuse has both connectors for each phones output.
Main Features
14 Input, 14 Output channels
4 analog inputs2x Mic/Instrument/Line
2x Phono/Line
4 analog outputs
2 analog inserts
ADAT In & Out
S/PDIF In & Out
Word Clock In & Out
MIDI In & Out
3-port USB hub
2 microphone preamps with DiscretePRO® technology
2 phono RIAA preamps
24-bit latest generation AD/DA converters at up to 192kHz sampling rate.
Option for analog soft-clipping
Talkback feature with a dedicated built-in microphone
A/B speaker switching
Direct monitoring
Separate Master & Monitor mix channels
USB interface with PC, Mac, iOS, Android & Linux compatibility
3 models: Silver, Grey, Black
Aluminum chassis, leather-covered top
DiscretePRO® Technology
AudioFuse was designed to address the needs of the modern musician, with one simple goal: help them make better music. We thought that offering a better recording experience and a better sound was a good start.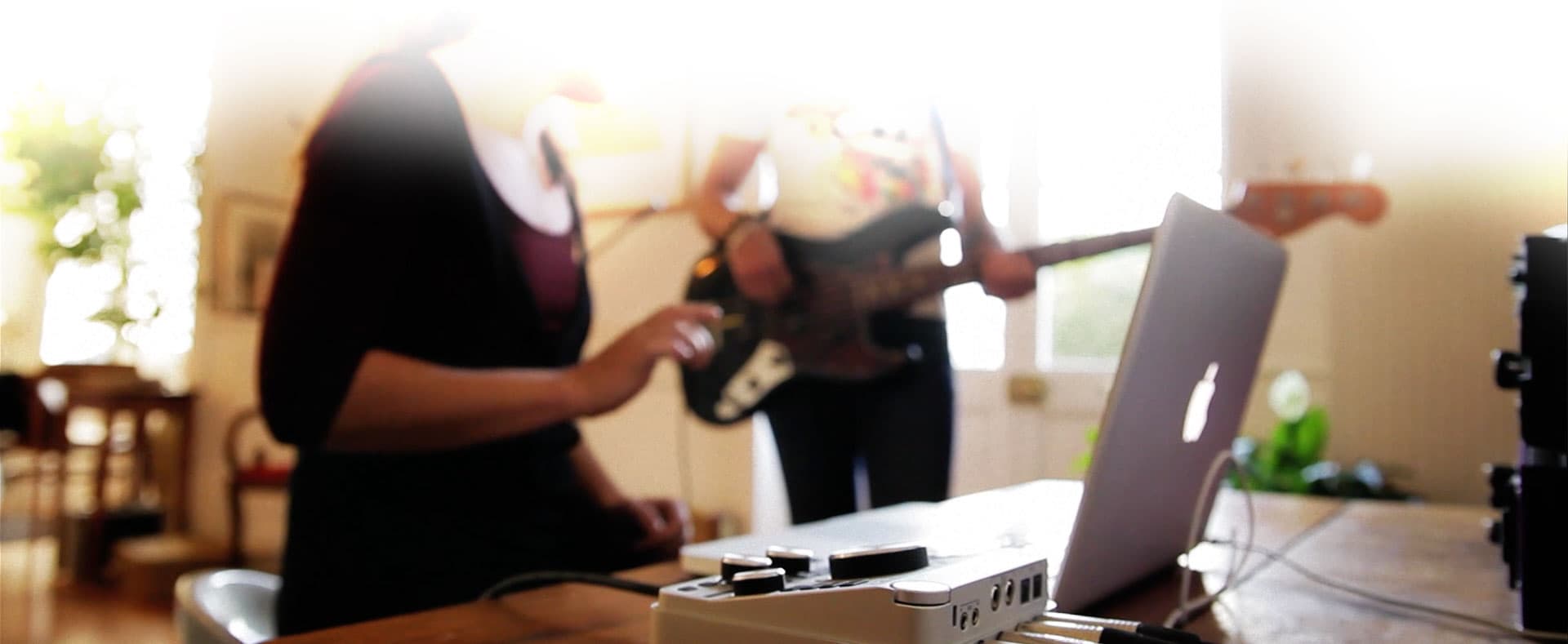 THE SOUND
Sound is not to be compromised, that's for sure. And with AudioFuse, working from home no longer means that compromises must be made. Now you can have the recording quality of a professional studio lying on top of your desk!
We have developed new technology that makes this possible:
1. The DiscretePRO® microphone preamplifier
First, we designed our own microphone preamps from the ground up. We decided not to use any third-party integrated amplifiers so we could have total control over their performance. Inspired by the classic designs of the golden age of analog, we improved them to the max and used the latest generation of discrete components. And the result is astonishing.
2. Getting the timing right
The pre-amps are critical, but then the analog signal has to be converted to the digital world so it can be sent to your computer. The key point in this is time accuracy; this is what distinguishes budget and high-end data acquisition. That's why we built our reference clock on an excessively accurate, fully temperature-compensated oscillator, with an outstanding 20ppm stability. And we paired it to a sophisticated clock recovery and jitter elimination system so you get a pristine sound, whatever the conditions.
3. The weakest link
It's a well-known fact: the quality of an audio chain is never stronger than its weakest link. That's why AudioFuse is built on a fully symmetrical and nearly capacitor-free audio path with careful attention given to each stage. Its analog/digital converters, for example, are of the latest generation and deliver audio with startling transparency at sampling rates up to 192kHz. Sounds serious? It is. Quite literally.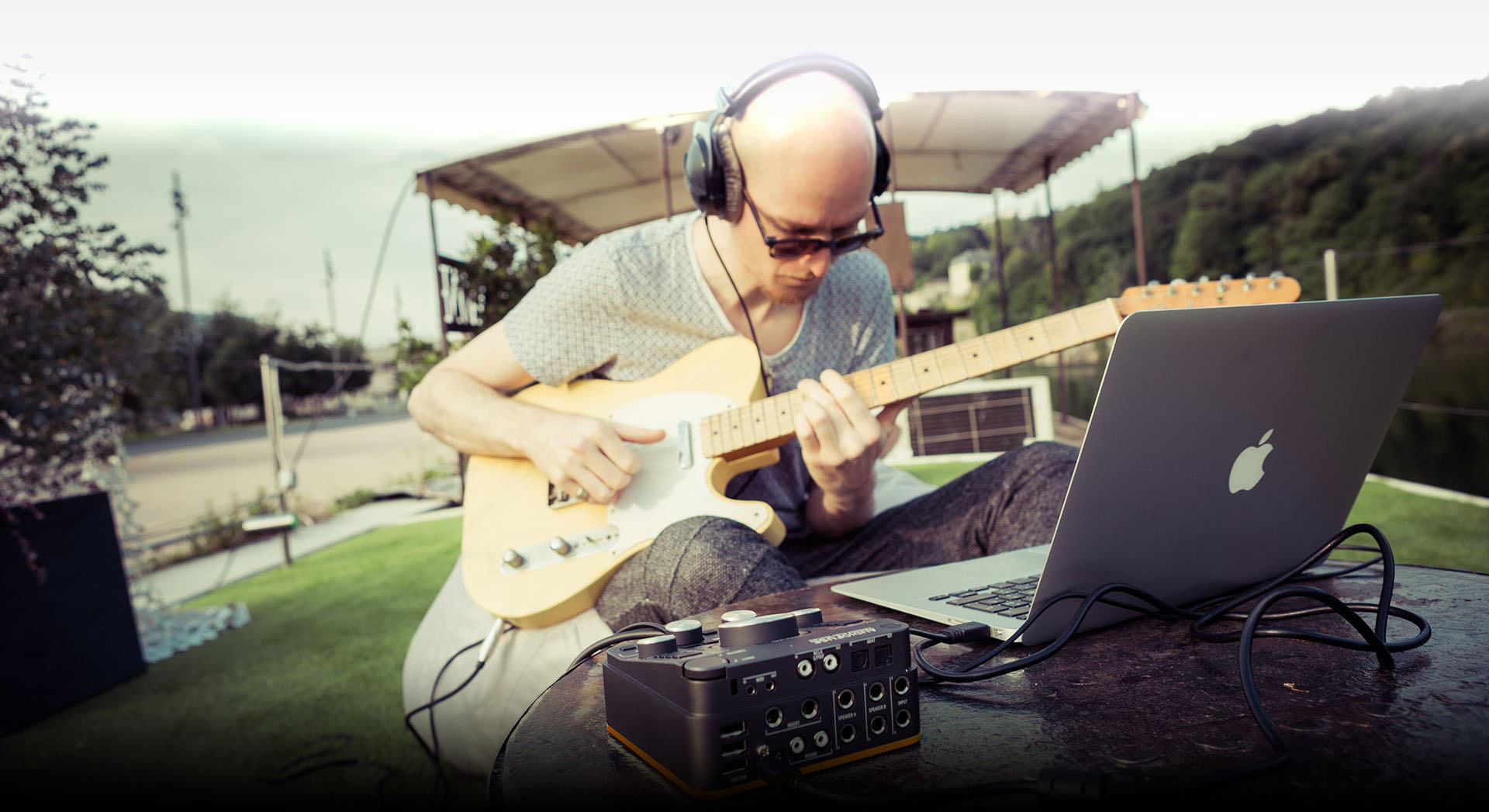 With AudioFuse you can plug in two microphones plus two analog instruments, and add up to eight digital instruments using ADAT.
You can connect MIDI or USB keyboards, you can record vinyl LPs... the connectivity is unsurpassed.
THE WORKFLOW
Creativity is about intuition and spontaneity. And that's also what defines a good workflow.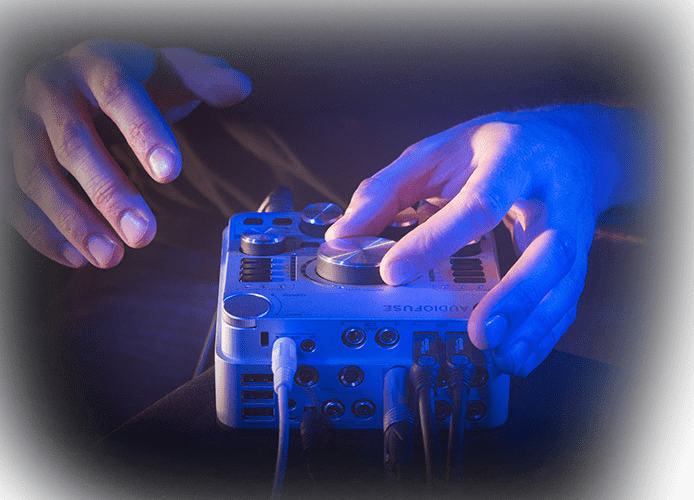 How the pros work
With AudioFuse, we didn't want to settle for merely bringing you the sound of studio professionals. We thought we should offer you their workflow too. That's why you have talkback for instant communication with your talent in the next room; and inserts to add professional effects processing to your recording chain, and A/B monitoring, and…
Control
AudioFuse was developed by musicians, for musicians. As such, we believe that just granting you access to functionality is not good enough, if it's at the cost of menus, double-clicks or other convoluted ergonomics. Because then it's also at the cost of disrupting your creative flow. In AudioFuse, nothing is buried; every control is at your fingertips. Now you can take control over your sound and instantly access your audio streams. Now you can make music.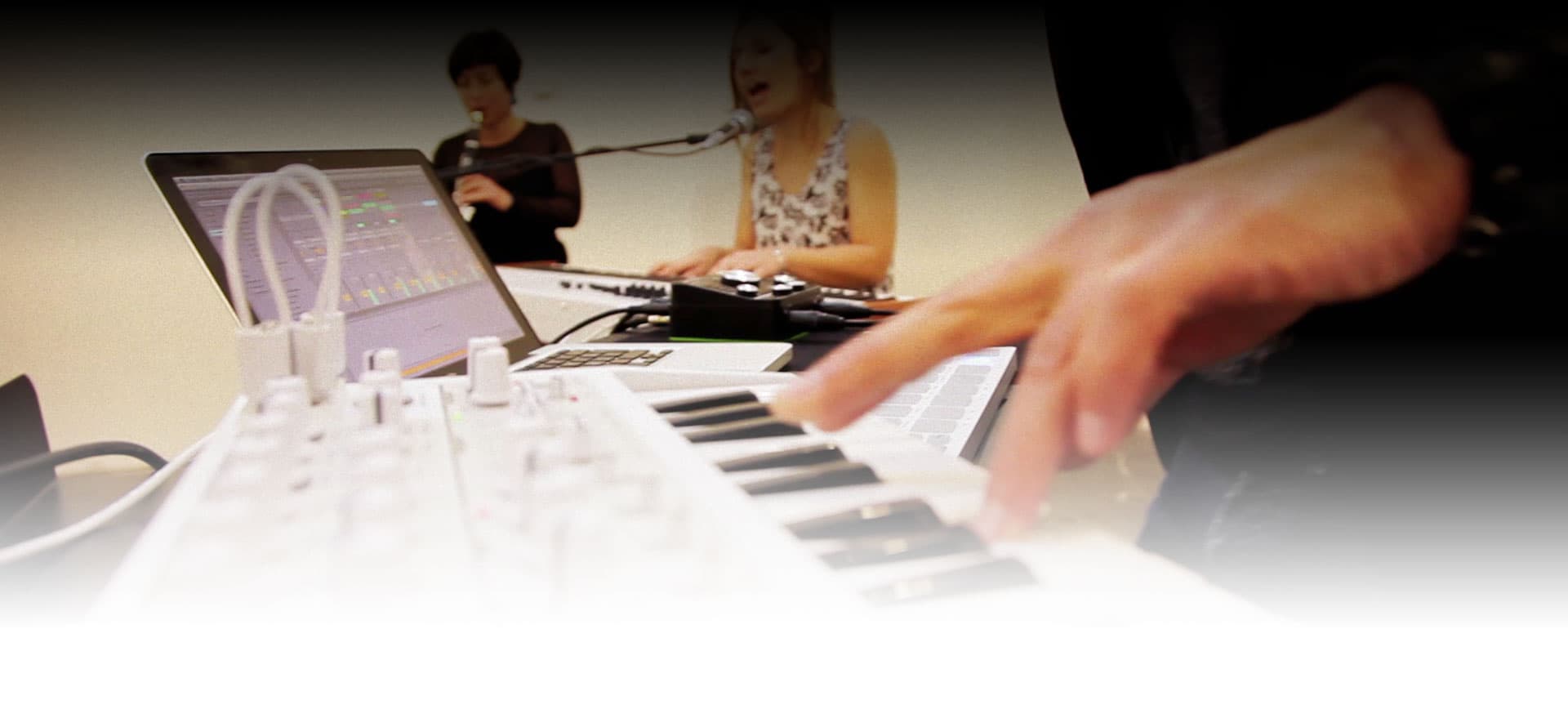 With AudioFuse, we give you the same sound quality you get in professional studios. Sonic characteristics are outstanding and have no equivalent in this product category.
CONNECT TO THE WORLD
Ideas flow and materialize through all sorts of ways, formats and gear. You want to capture them all, wherever they come from, whatever they have to travel through, and wherever they need to go.
What you need is connectivity, and AudioFuse has it all.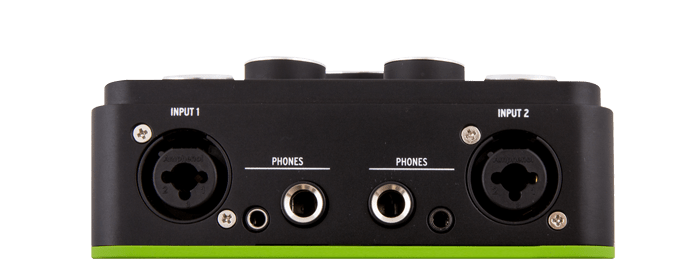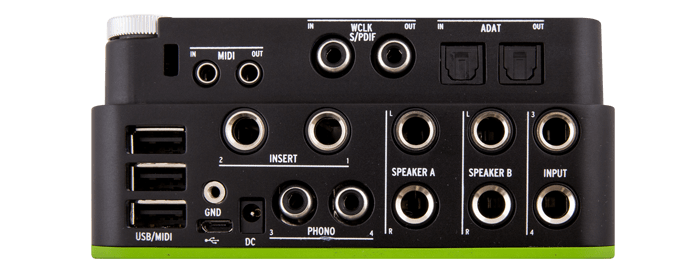 1. Hardware Connectivity
Want to connect gear? AudioFuse works with virtually everything: mics, instruments, turntables, studio equipment... you name it. It has 4 analog preamps, including a pair of phono preamps; it has S/PDIF in/out, ADAT in/out, WordClock in/out, inserts, MIDI in/out, a USB hub, 1/8" and 1/4" headphone outputs, and two sets of speaker outputs. Just plug and enjoy.
2. Software Compatibility
What about computer stuff? Or tablets, or phones? AudioFuse has ultra-stable and ultra-fast drivers for everything: Windows, Mac OS X, iOS, Android, even Linux. With a round-trip latency as low as 3ms.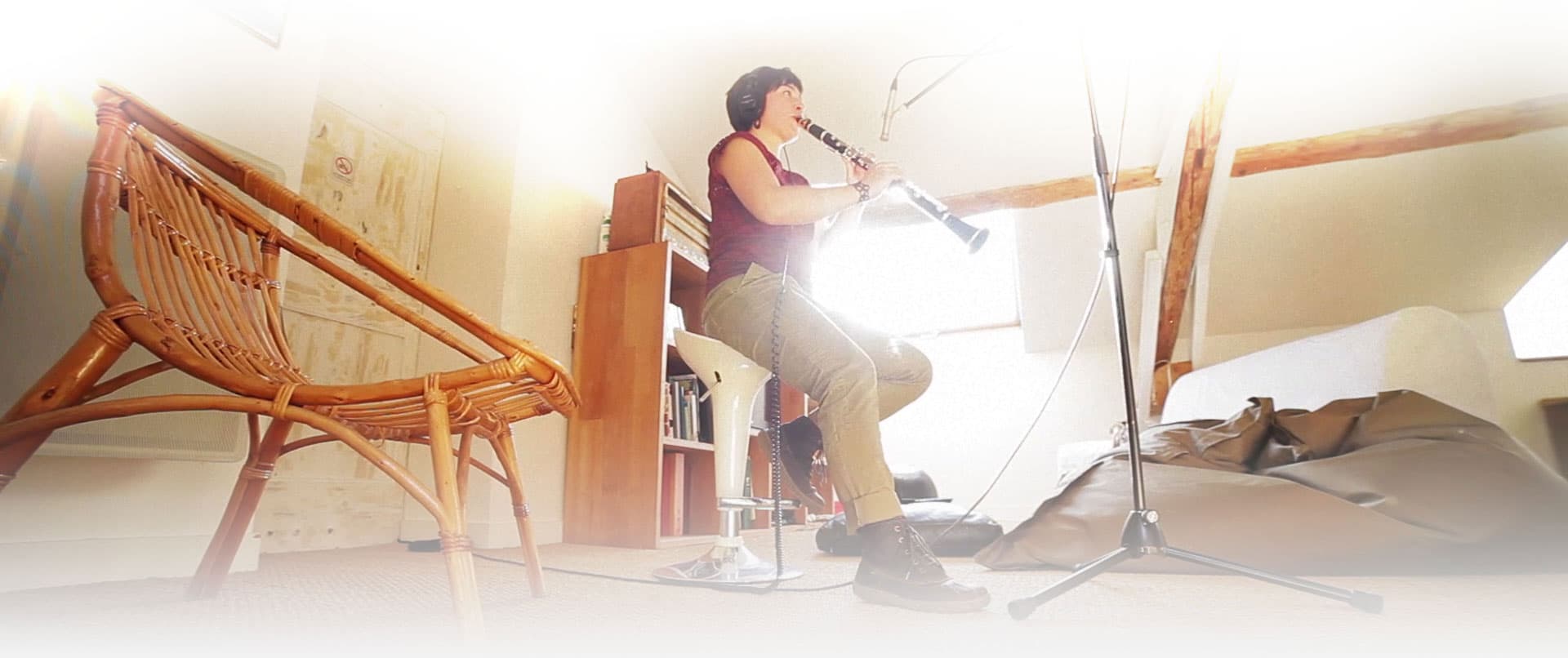 With AudioFuse, you have a small professional console in your hands.

You can insert professional effects in your sound chain, contact your talent in the next room through the built-in talkback microphone, and you can even A/B monitor your mix easily between two sets of speakers at the press of a button.
THE QUALITY
You don't just invest money in gear. You invest time, and trust. We are fully aware that your music setup has to be based on rock-solid foundations; that any lack of trust in your equipment ends up reducing your desire to use it - or even worse, of making music.
That's why we made quality the top priority during the entire process of designing and manufacturing AudioFuse.
Chassis
You want to record anywhere and everywhere? Enjoy the build quality of an aluminum chassis - and the soft touch of leather. Enjoy the feel of carefully chosen knobs, and the sturdiness of quality connectors.
Tested and true
Rest assured that quality in AudioFuse does not end with the design and components. Every single unit has to pass rigorous testing before it can be packed and shipped. It will even come with its own measurement chart showing the output plot of your particular unit.

With AudioFuse you can record with a Mac or a PC, you can record on iPhone or Android, and you can connect any instrument easily.

You are completely mobile, because AudioFuse can be powered by an iPad or a laptop and safely protected under an elegant and robust lid. You can record anywhere. You are free.
Deep Black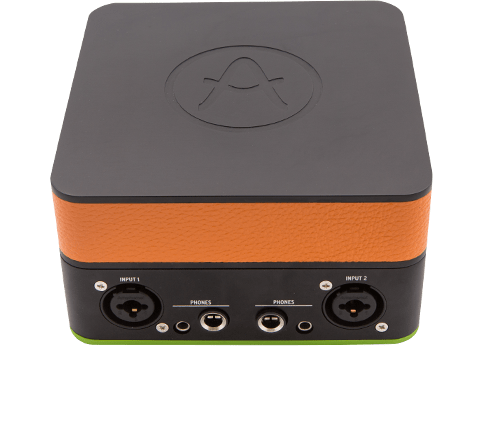 Give me colors! Black aluminum combined with a bold green bottom and orange leather are a perfect fit for your fearless creativity.
Space Grey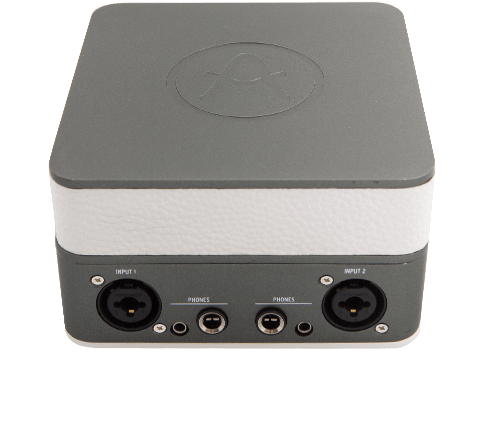 Prefer a modern look? White leather and dark grey aluminum give you that clean, artistic touch that adds an air of refinement.
Classic Silver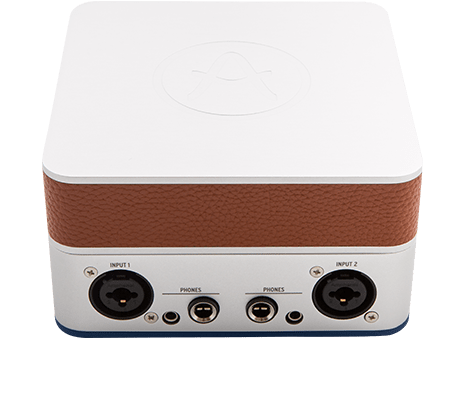 Enjoy the combination of brushed aluminum and brown leather for a pure classic look that will never go out of fashion.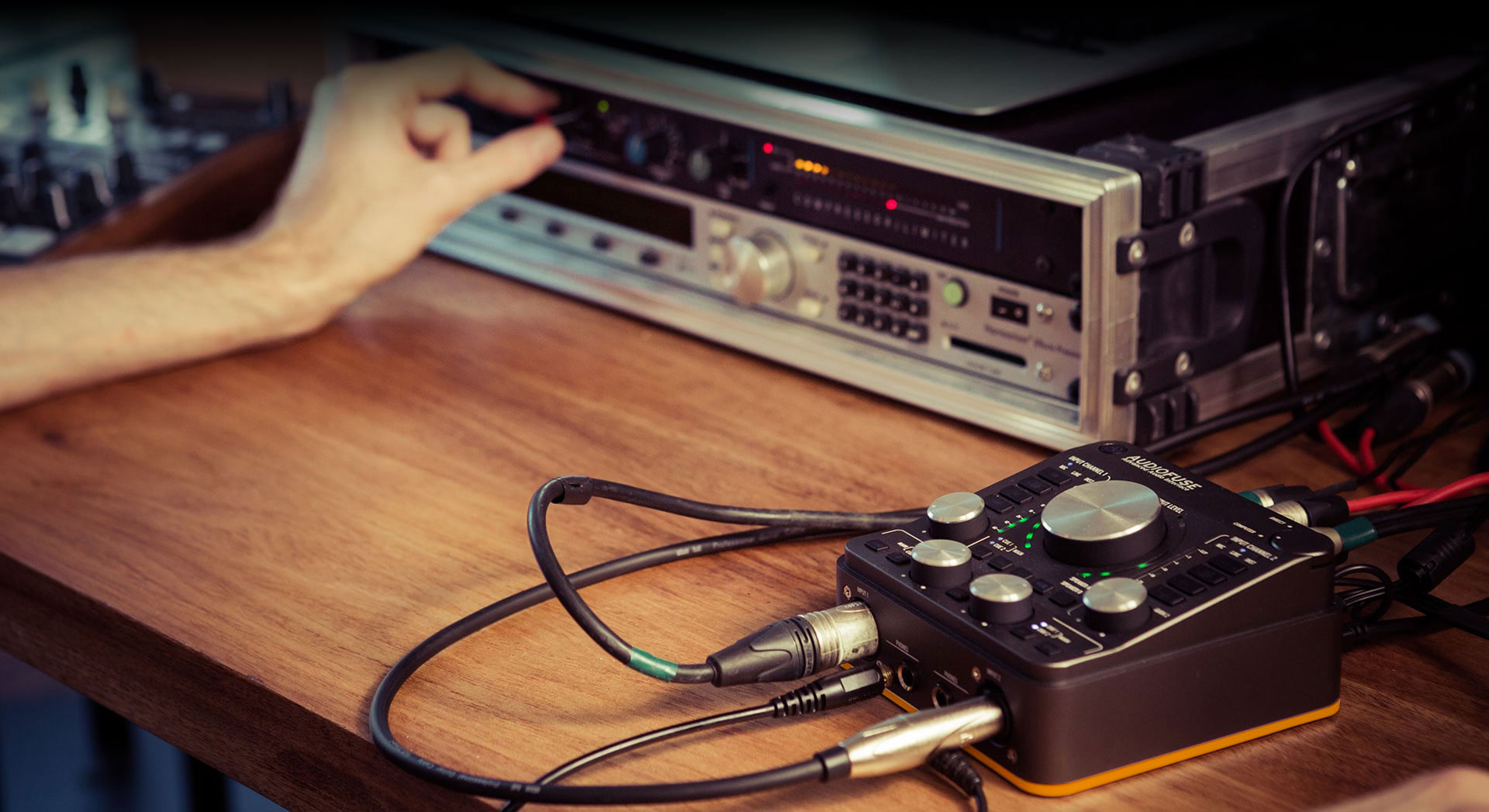 Making music is about giving life to your ideas and your attention should be focused on that. Only that. "Eureka!" moments don't last long!
What is DiscretePRO® ?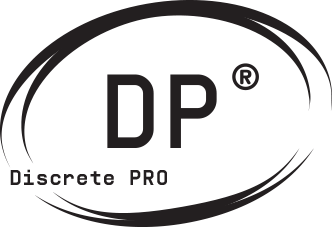 Amplifying the tiny electrical signal delivered by a microphone into a workable line level without noise or distortion is a tough job.
There are multiple ways to do this. Many companies accomplish this using the numerous integrated amplifiers that are available, each with their own characteristics, specifications and fixed limitations. However, when you want to go beyond their intrinsic limitations you need to do the heavy lifting yourself, and design your own circuits the discrete way. So we teamed up with analog audio experts and sound engineers and took design ideas from the golden age of analog consoles, and then improved them by applying today's knowledge and technology.
What we ended up with was an exceptionally clean, pristine analog microphone preamplifier circuit, one that captures the nuances of your microphone and performance as accurately as possible.
Audio Purity: Low Noise
A key point in measuring audio quality is the signal-to- noise ratio. For example, when you are amplifying the very quiet signal of a ribbon microphone, capturing a singer's very delicate voice, you amplify the hiss of the microphone preamplifier itself. But the DiscretePRO® preamp was designed to reach an outstanding, unrivaled signal-to- noise ratio. Its Equivalent Input Noise (EIN) is lower than that of everything else in the field. Put simply, it lets you hear your recording, not your equipment.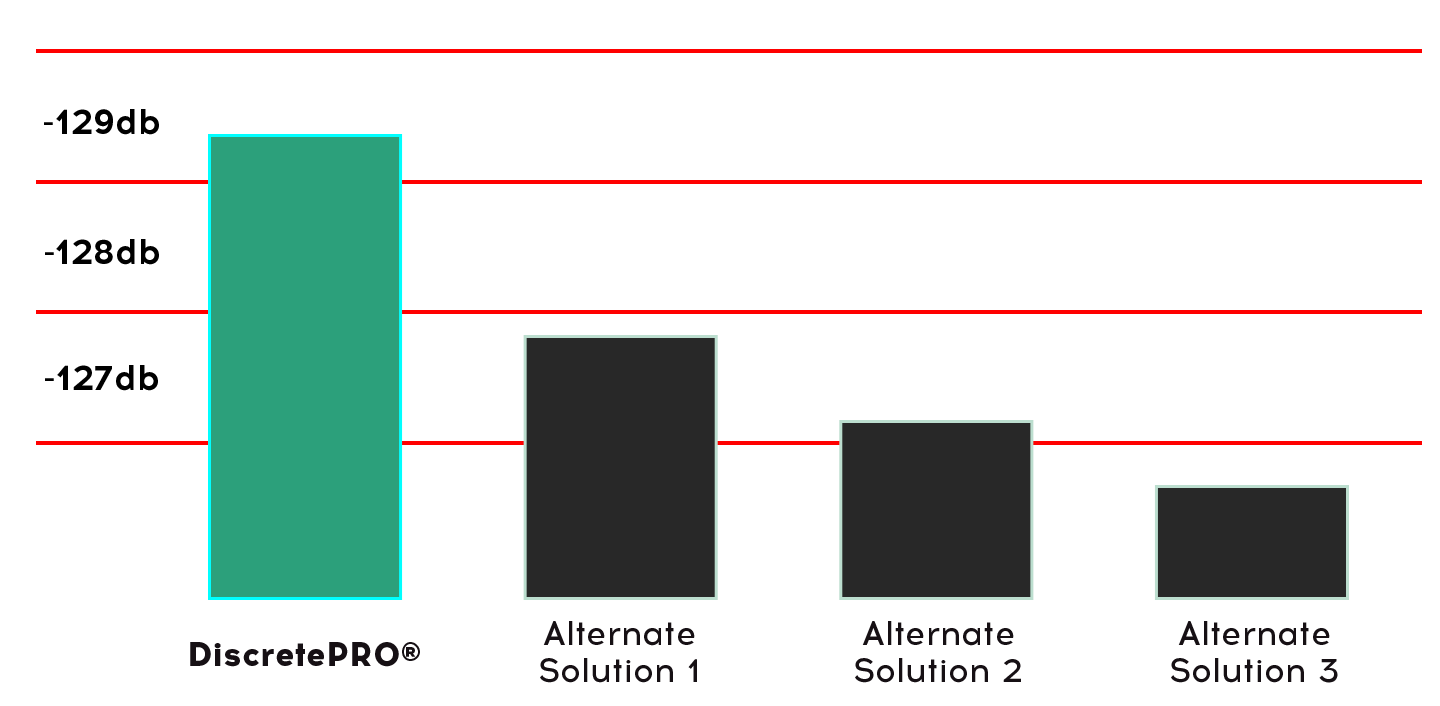 Audio Purity: Distortion
Another crucial aspect of sound quality is harmonic distortion.
Total Harmonic Distortion (THD) is used to characterize the linearity (or transparency) of your preamp. The lower the figure, the less your preamp adds extra, unwanted harmonics that alter the purity of your sound. Here again, the DiscretePRO® preamp was designed to get a very low level of THD. For example, we have minimized the use of capacitors in the signal path, which tend to have a negative impact on distortion levels. This ensures the cleanest possible sound.
Audio Purity: Flat Frequency Response
When recording the very broad frequency spectrum of an instrument such as a piano, you want to capture its personality faithfully without the changes in frequency response that would occur with an 'everyday' microphone preamp. To achieve sufficient accuracy, your preamp must have a frequency response as flat and wide as possible, far beyond the audio range. We have worked hard to ensure that DiscretePRO® shines in this regard, with one of the most consistent frequency responses available. DiscretePRO® covers a frequency range of more than 250 kHz.
Audio Purity: Clean Gain
The more gain your microphone preamplifier has, the softer the sounds you'll be able to record with it. The sad truth is, accommodating a wide range of gain can lead to poorer performances at average gain levels. Many manufacturers settle for a low maximum gain to offset this; but this can lead to poor results with dynamic and ribbon microphones, which often require a preamp with lots of 'clean gain'. With DiscretePRO®, we found the best compromise. We are still able to deliver pristine sound and do so with one of the most extended gain ranges of any microphone preamplifier on the market.
We have worked tirelessly to make the most accurate and transparent design we could, so that you can capture your audio with unmatched precision.