You're currently on:

Mellotron V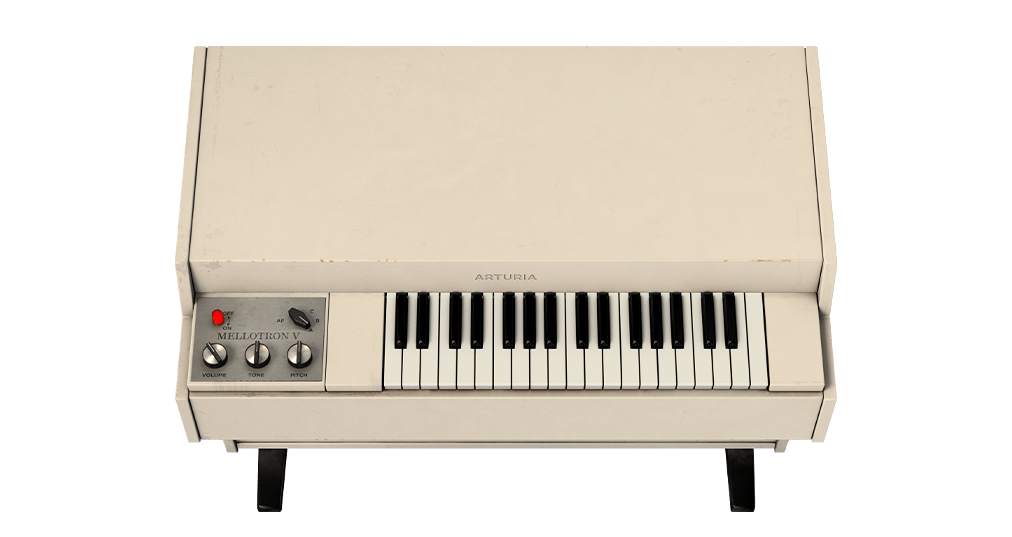 Main Features
65 original tape racks from MKI/MKII/M300/M400 Mellotrons
User sample import: benefit from the Mellotron sound on any sample
3 tracks to select or blend samples
Modeling parameters and modulations: flutter, tape saturation, mechanics noise, noise floor, velocity on volume and aftertouch on flutter
Amplitude envelope and loop controls for each sample
Time stretching on user samples
Dedicated effects pedal board: 4 slots with a selection of 10 different effects, 1 amplifier simulator (Fender Twin or Leslie), and 1 room ambiance
61 presets
From psychedelic rock to rocking your world
In the mid '60s, the Mellotron thrilled keyboardists with the ability to play tape-based recordings of actual orchestral instruments—adding its own quirky sonic character. Whether you're conjuring the classics or creating new ones, adding this vintage sound to your music with Mellotron V is sure to make people sit up and listen.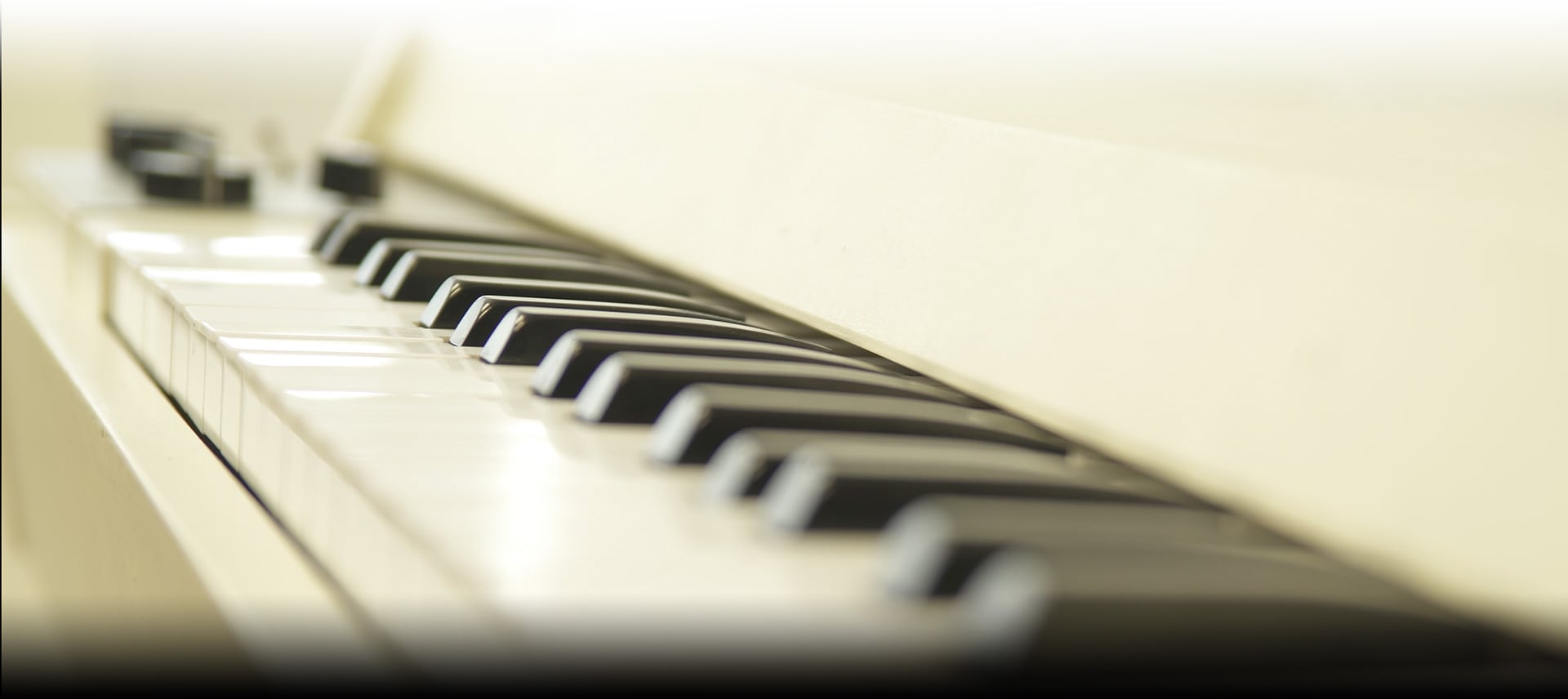 Mellotron V puts the orchestral sounds of classic art rock right in your hands—cape optional.
Imagine a pre-digital world where sampling didn't exist and the only way to incorporate orchestral realism in your music was, well, to hire an actual orchestra. Enter the Mellotron circa 1963. We've lovingly re-engineered it in Mellotron V for your music circa today.
What if you placed a tape playback mechanism under each key and fed each one a recording of a single orchestral instrument note? Crazy? Brilliant? Who cares! That ingenuity resulted in the Mellotron and empowered artists like The Beatles, The Moody Blues, Genesis and Yes to perform strings, brass, woodwinds and more without hiring a room full of session players. The imperfections of tape flutter and other 1960s electronics yielded a sort of alt-universe version of these traditional instruments. In today's world of pristine sampling, that contrast has brought the "Tron" sound back into vogue at the hands of artists like Caro Emerald, Vampire Weekend and Kasabian.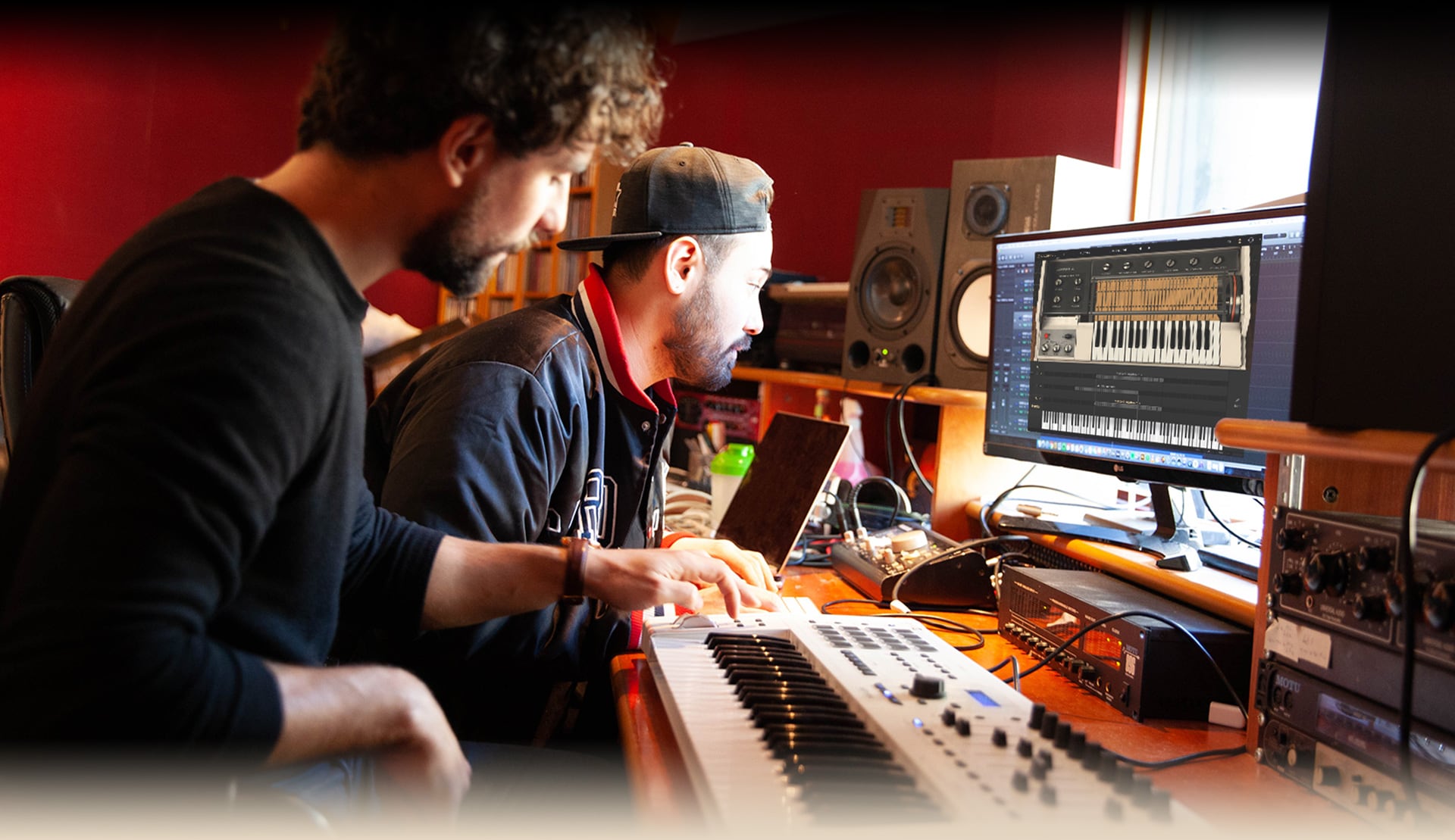 Something old, a lot new
Here's the thing. There are plenty of Mellotron samples out in the world—but why stop there when you can interact with a full-on model of the real thing? Thanks to our award-winning modeling tech found throughout V Collection 7, we've given you full control to tweak every aspect of your sound, including variable instrument mix combos, tape flutter, saturation and inherent noise.
In addition to bringing vintage essence, Mellotron V allows you to play your own samples through this iconic tape-replay engine.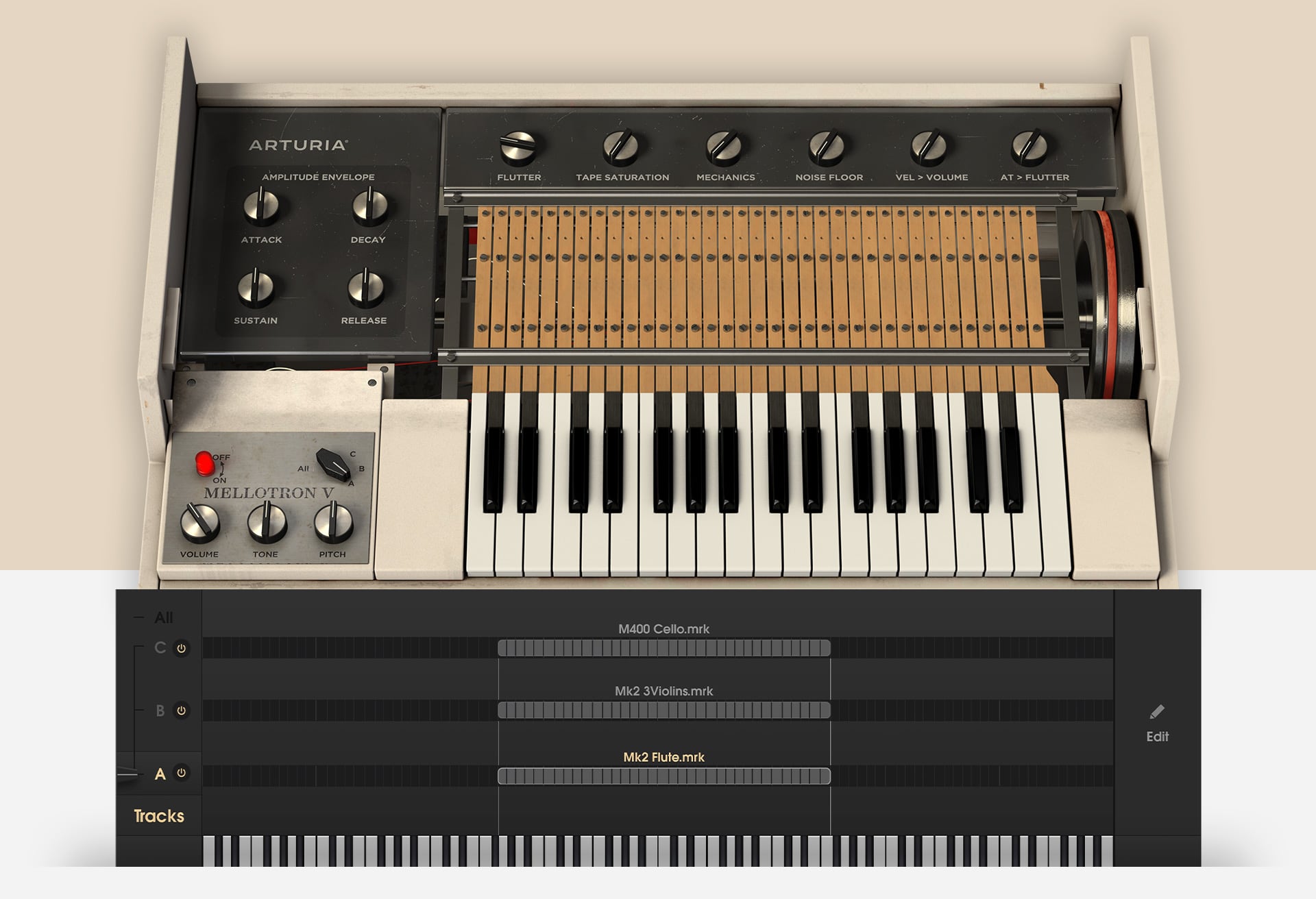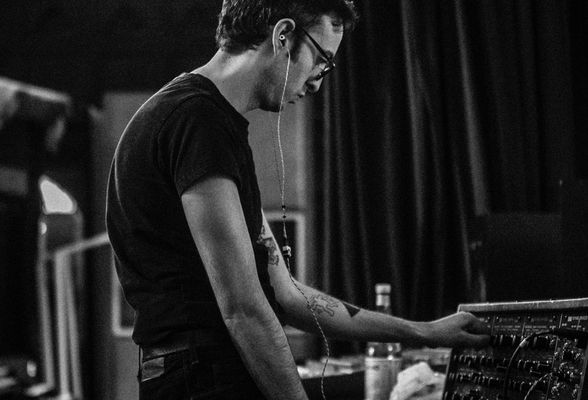 Artists Corner
The Mellotron V is a wonky tape dream. Being able to add more character to the sound puts this ahead of other Mellotron emulations and gives some very old sounds a fresh perspective.
Tom Furse
( The Horrors )
There are many sounds that made the Mellotron famous. Now you have them all.
Back in the day, a Mellotron could only play whatever three instruments were burnt into its installed tape bank. Today's Mellotron V comes complete with samples of all the best tape banks from the original instruments and let's you mix-and-match them at the click of a mouse. You get a full library of presets with designer combos of instruments and onboard effects processing, all categorized and tagged for easy searching in the Mellotron V, Analog Lab and plugin hosts.
Get ready. A lot of people are going to be asking you, "What is that sound?!"
Sound Corner
Discover the sound of Mellotron V. The Mellotron shaped a whole era of music, enabling musicians to bring recordings of instruments or ensembles to the stage or the studio. Its iconic sound lies in the fact that the sounds were recorded on a tape, which gives the instrument a muffled sound, removing frequencies at the extremes of the spectrum. The instability of the mechanical parts of the machine also introduces some instability in the playback of the tapes, resulting in subtle pitch variations that are a delight to hear nowadays.
Big Stereo_Choir (Paul Schilling)
Arturitron (Boele Gerkes)
Love Moments (Paul Schilling)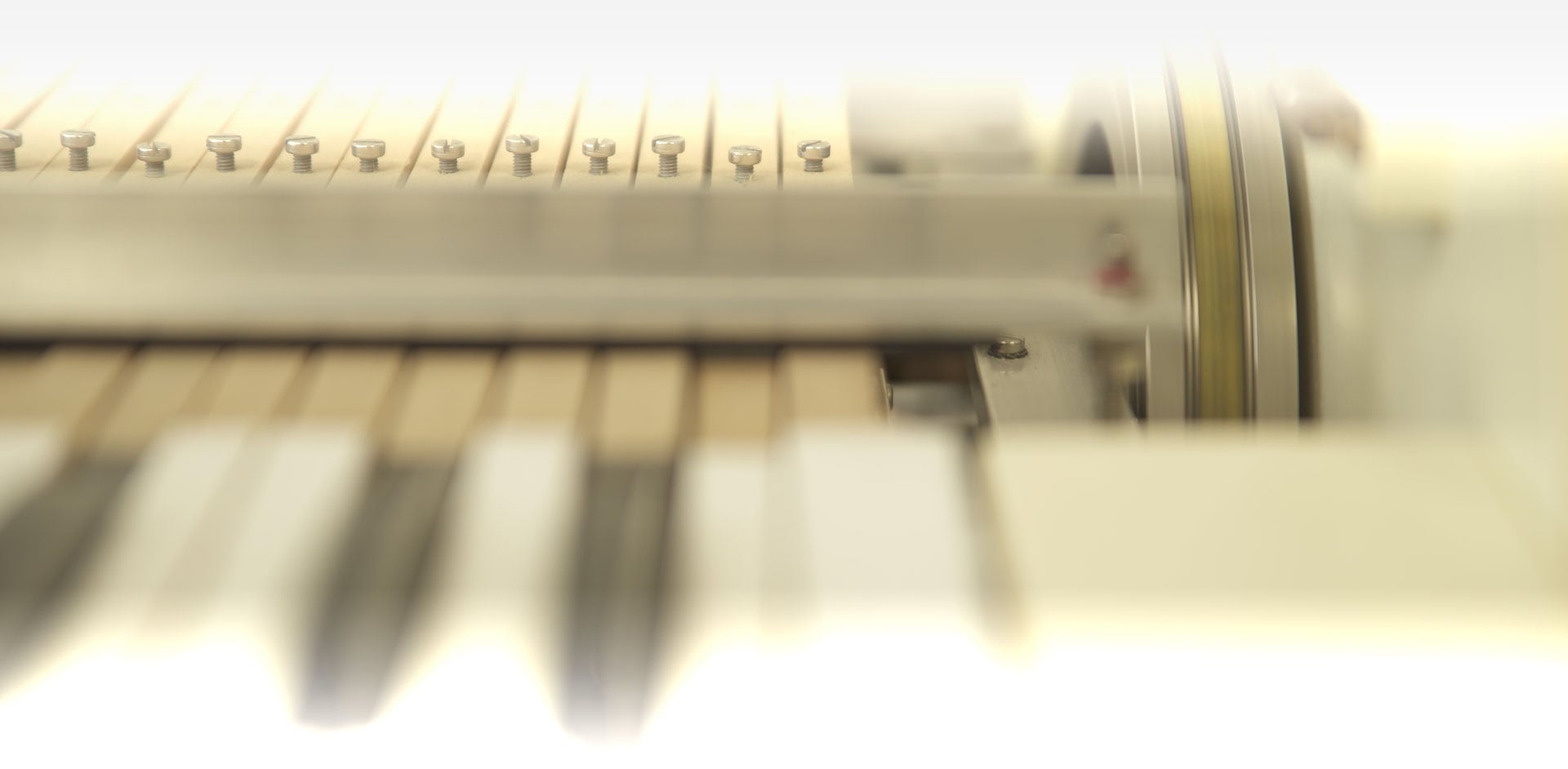 Arturia Software Center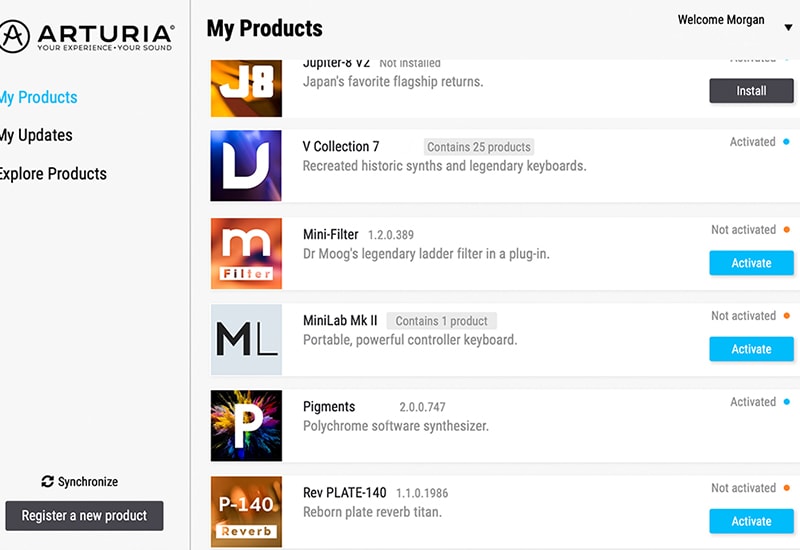 ASC is the central software that elegantly manages all your Arturia software licenses. It activates your licenses and synchronizes them across multiple devices (you get five instances with each instrument license). ASC also notifies you of updates and downloads them. You can even easily learn about new products, download demos versions and purchase the full products. Simple.
Included in V Collection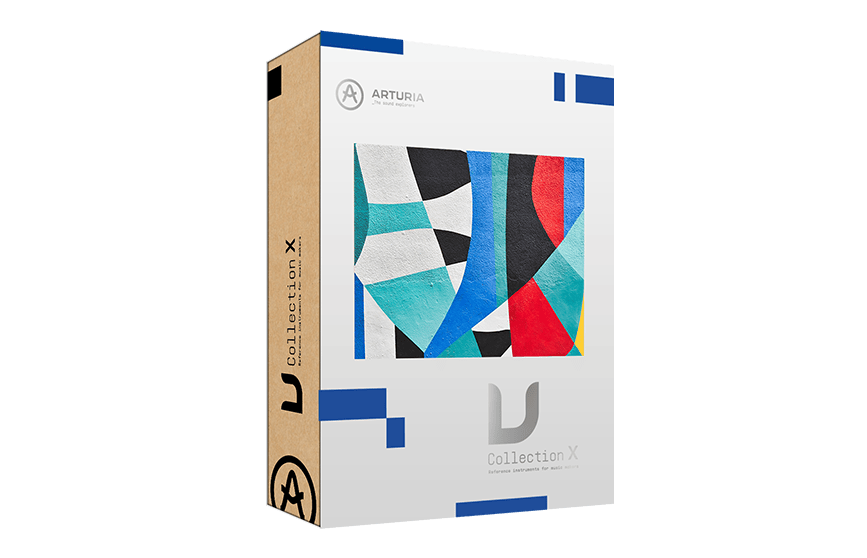 This instrument is also part of the V Collection -your complete dream line-up of the legendary synths, organs, pianos and more that made keyboard history. They're modeled with the most advanced technologies for authentic realism, and enhanced with new creative options. Whether you use it as DAW plugins in the studio or standalone at gigs, V Collection puts the greatest keys of all time at your fingertips for instant inspiration.
Gallery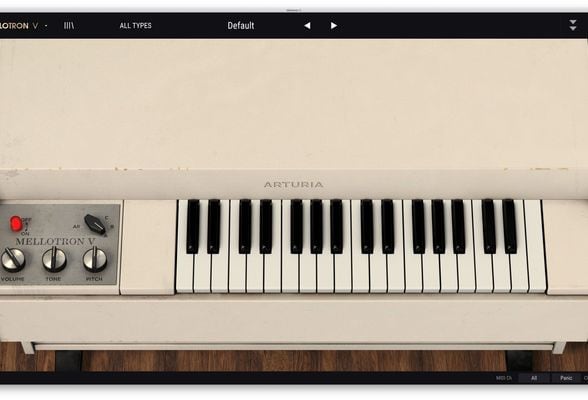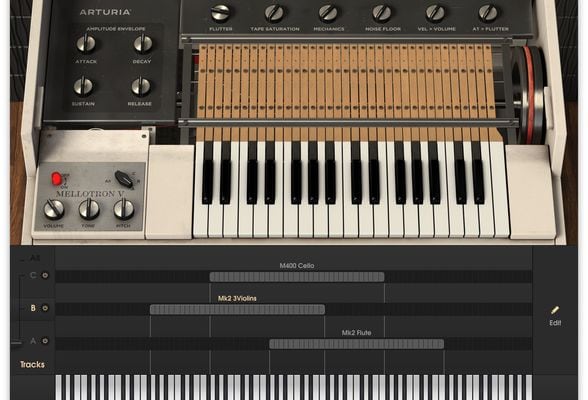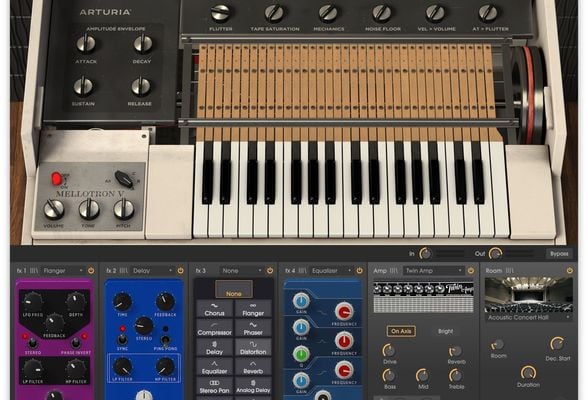 Mellotron® is a registered trademark of Mellotron.com

is a registered trademark of Mellotron Inc.

is a registered trademark of Mellotron Inc.