You're currently on: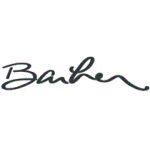 The Small Fry delivers some of the most sought after tones ever! By using unique circuitry and implementing a dynamics control which is continuously variable, the great tones of the past, pres...
Learn More
Out of stock
The Barb EQ has three controls, volume, treble and bass. Your Tweed Deluxe will sound much larger and very much like the sweetest Blackface Deluxe you e...
Learn More