You're currently on: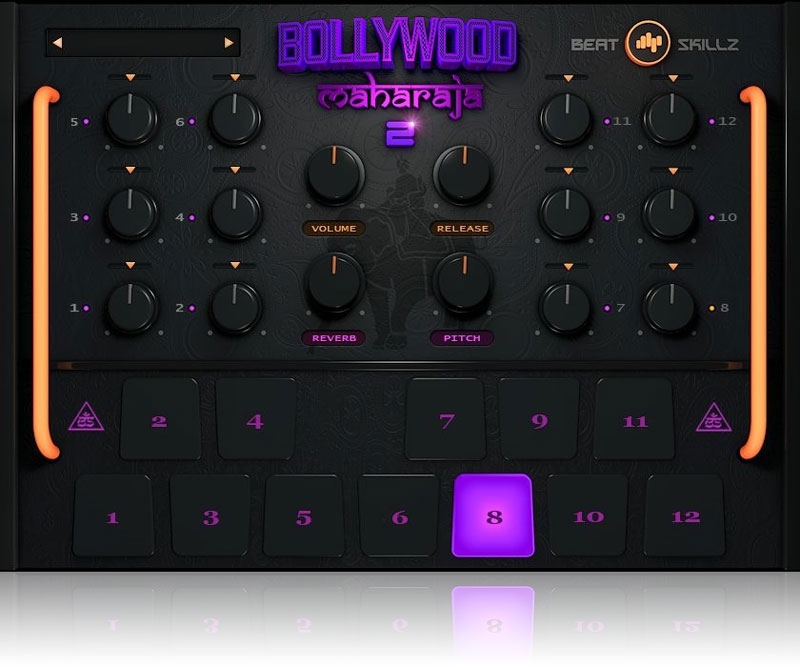 30% Off On BeatSkillz & Tone Empire For Students
With the amount of producers and teachers that are helping students excel in their passion, we couldn't be more stoked to announce this 30% Student Discount on every BeatSkillz & Tone Empire Plugin. You are the ones responsible for pushing the scene forward and with your creativity & our plugins, pushing the envelope is no hard task. We hope the aspiring producers find our contribution worthwhile.
To enroll for the student pricing, follow the steps below:
- Valid student ID from a recognized educational institution. The School ID must contain expiration or enrollment dates, otherwise please include a copy of your current schedule.
- Any documents that further proves that you're still a student.
Terms & Conditions:
Student discounts are 30% of the displayed retail price. Students can purchase any plugin only once.
BeatSkillz/Tone Empire will return or cancel any duplicate purchases or orders that do not qualify.
Students cannot avail any discount on products which are already on sale.
New Bollywood Rompler
Bollywood Maharaja 2 is a followup and brand new sounds and percussion virtual instrument to the highly successful Bollywood Maharaja Vol 1.
Features processed drum sounds both Indian and Urban, also features instrument and vocal one shot slices. This library has been made from the ground up and contains 600 sounds.
New Sounds!
au.vst 32/64bit osx.win
Drum plugin with 12 pads.
Contains 600 drum samples, Over 1GB of sounds
Vocal & Instrument Slices, Kicks, snares , hats , cymbals and Indian percussion.
Special Sounds: Mixed combo perc, Indian male and female vocal shots, tumbi, sarangi.
50 kits of Bollywood , Bhangra , TRAP , EDM , HipHop, Organic.
Built in reverb , release , attack & pitch controls.
600 one shot wav files also included.
New Multioutput Plugin Versions also included
Modern Indian Bollywood
Unique Sounds
Everyone today has the same libraries as they are derived from other libraries and beat machines. We wanted to do something special, yet we wanted to sound contemporary and cater to new Hiphop, Trap, EDM composers, producers and bring an extra flavour to their music.
So we recorded some brand new amazing sounds of Indian Percussion, Vocals & Instruments with some of the top musicians of bollywood. All these sounds were then treated with outboard EQs and Compressors to make them sound even more punchy in the context of todays music.
This is a genre defining library in itself!. The plugin is well designed to fit in your workflow with 50 kits of "perfectly" engineered sounds which go well together and cater to your Trap, Hiphop, OVO, EDM or your own new genre!
Whether you a Beatmaker or a film composer looking for new sounds, this plugin library will amaze you!
Installation
OSX :
Extract BM_AU_OSX.zip or BM_VST_OSX.zip
Right click on the package BM_AU_OSX.pkg or BM_VST_OSX.pkg and click open
Follow the instructions to install the plug-in(s)

Windows :
Extract BM_Setup_WIN32.zip for 32bit Windows or BM_Setup_WIN64.zip for 64bit Windows
Run BM_Setup_WIN32.exe or BM_Setup_WIN64.exe
Follow the instructions to install the plug-in(s)
System Requirements
Plugin Formats :
VST/AU – 64bit /32 Bit
PC/MAC :
Windows XP SP2 or later / OSX 10.6.8 or later
Intel Core 2 Duo 2GHz / AMD Athlon 64 or equivalent
2 GB RAM / 300 MB HD
Screen resolution: 1024×768
VST, AU 32-bit or 64-bit host
Note : 1200 one shot wav files also included in this pack for loading into hardware and other software samplers.
You may also be interested in: