You're currently on: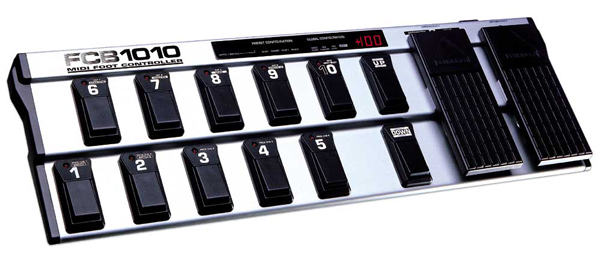 Comprehensive Midi Foot Controller with two Expression Pedals for all your Midi needs!
No matter what you play, or even if you're an engineer with a MIDI arsenal, you'll appreciate the way our FCB1010 helps you get the most out of your gear without tying up your hands or slowing down your performance. On top of its impressive MIDI functions, it gives you two jacks for analog switching and rugged, road-proof construction.
Main Features:
10 banks with 10 user-editable presets each

Two expression pedals with freely assignable MIDI channel, controller number and range

Five MIDI program change and two MIDI controller commands per preset (simultaneously transmittable)

MIDI note-on commands transmittable for trigger and tap-tempo applications

Two programmable relay-controlled switch jacks, e.g. for amp channel selection
MIDI merge and sysex backup functions Easily programmable in a standing position Integrated power supply—no messy AC adapters