You're currently on: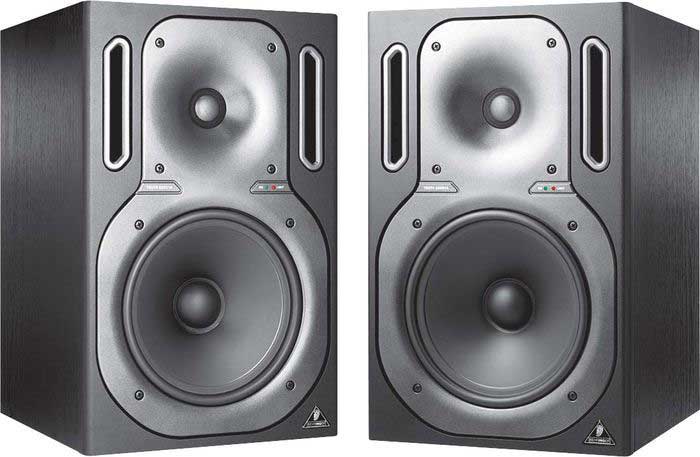 TRUTH B2031A monitors have been so wildly successful that we've sold thousands upon thousands of them to some of the most critical ears on the planet. Due to their high-resolution performance, B2031A active 2-way reference studio monitors are perfect for nearfield monitoring applications: from small mixing environments to multi-channel surround setups.
Ultra-Linear Frequency Response
The TRUTH B2031A is a serious contender capable of achieving output levels in excess of 116 dB SPL. Powered by separate 80- and 25-Watt built-in amplifiers with an active crossover, these monitors provide ultra-linear frequency response from 50 Hz to 21 kHz.
We Call it a Speaker Graduation Diploma
After final assembly, each B2031A spends up to a half hour with a Calibration Engineer being meticulously tweaked to ensure ultra-linear frequency response.
When you buy a TRUTH B2031A monitor, you're truly getting a hand-calibrated unit. We ship a calibration certificate with each B2031A that shows the actual frequency response of your monitor, as tested at the time of manufacture.

After all these rigorous tests, only then is the speaker granted its own Graduation Diploma.
Rock-Solid Bass
Bookshelf-style home stereo speakers can really fool you when it comes to bass output, mainly because they are not designed for critical listening applications. That's why recording engineers and producers listen to projects through studio reference monitors or studio-grade headphones. The B2031A's long-throw 8.75" polypropylene-diaphragm woofer delivers smooth, deep bass all the way down to 50 Hz. Bass content that isn't exaggerated, as it can be in home speaker systems. Rock-solid bass that is an honest representation of the recorded sound, full of subtle nuance; the sound of fingers on the strings, or the rush of air through the long pipes of a cathedral organ, etc.