You're currently on: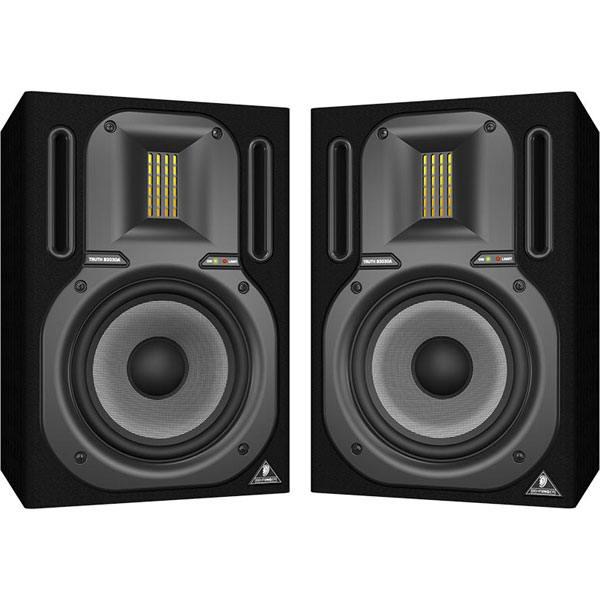 Admittedly, our TRUTH monitors never sounded "hyped" or "enhanced." When our engineers designed the TRUTH series of monitors, they only had one goal in mind: to create the most accurate and honest monitors so you could hear and feel exactly what you've recorded.
For the past two years our acoustic engineers have worked hard on improving the TRUTH B2030A which has become industry standard. They insisted on using the best materials and technology such as ultra-high resolution, 2" velocity ribbon transducers, long-throw woofers with Kevlar cones and deformation-resistant aluminum die-cast chassis.
Our engineers also integrated 110-Watt bi-amped technology so the B3030A could boast enormous power reserves when driven hard. To guarantee an ultra-linear frequency response, each monitor is hand-aligned and comes with an individual frequency diagram.
Main Features:
Pair of active two-way monitors

Ideal for professional, project, or mobile studios

Kevlar woofer and ribbon tweeter for a full frequency response with excellent detail

Total power of 110W

Active crossover with fourth-order Linkwitz-Riley filters

Wave guide technology provides a wide "sweet spot"

Limiter for overload protection

Balanced XLR and 1/4" inputs

Magnetically shielded for safe use near video monitors

Can be adjusted to match a particular room or acoustic situation