You're currently on:

Z3TA+ 2 - The Legend Returns
The legendary waveshaping sound of Z3TA+ (zay'-ta) is back – and better than ever. New filters, modulatable waveshapers, flexible effects, expressive control and a gorgeous new interface make Z3TA+ 2 one seriously powerful synth. It's not often that a soft synth can be called a classic, but in the case of Z3TA+ it's definitely appropriate.
Used on countless tracks over the past decade, Z3TA+'s distinctive sound has been a staple of electronic artists the world over.
Bigger and Badder
Z3TA+ 2 has a completely redesigned interface that inspires performance and makes sound design clear and comfortable while preserving that signature sound that has made it a favorite of top producers and musicians around the world.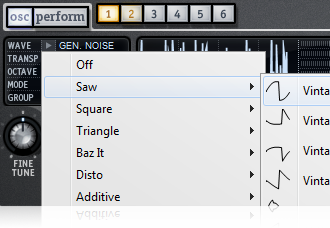 More Spacious
Harness the power of this modern classic with a much more spacious interface featuring logical enhancements and quick access to needed controls. See more information and access more visible parameters, including all Waveshaper controls in the Oscillator section and waveform previews in drop-down menus.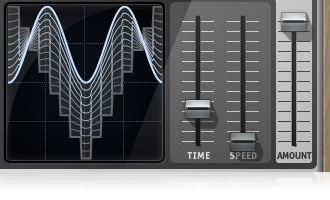 More Possibilities
Z3TA+ 2 comes with thousands of expertly crafted sounds and numerous overall improvements. With 14 dual-stage filter types, a massive Modulation Matrix, highly flexible FX section, and 16 Waveshapers for each of its 6 Oscillators, the sound design possibilities are limitless.
The Sound of a Classic, Only Better
Z3TA+ 2 has a wealth of new sound design capabilities including new filter types, new waveshapers, new modulation destinations and a revamped effects section.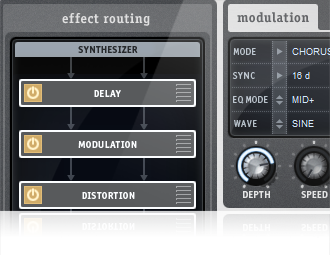 Drag-n-drop Routing
Z3TA+ 2's effects section features easy routing of all effects and a new, flexible distortion module. The distortion module includes the new Hypertube algorithm and can effect the filter busses, the effects section, or both.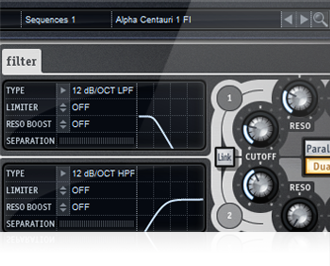 New Filter Types
The Filter section has 4 new filter types bringing the total to 14. Both filters are now readily accessible and visible simultaneously with Separation control for tweaking resonance peaks on stacked filters.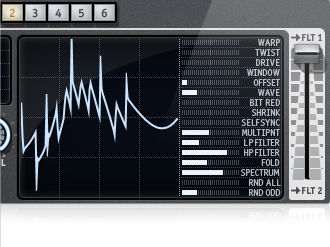 New Waveshaping Modes
Fold: Folds the entire waveform over itself by progressively swapping the left and right halves.
Spectrum: Harmonic levels wander in alternating directions creating a complex phaser-like quality.
Random All: Creates continuously random variations of all harmonic levels.
Random Odd: Only odd harmonic levels are randomized, while even harmonics are progressively suppressed.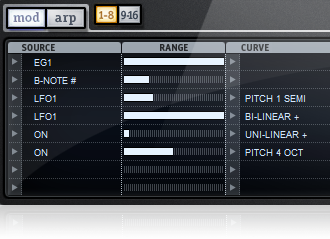 Enhanced Modulation Matrix
All 16 Waveshapers are now accessible via the Modulation Matrix opening up a huge variety of new sound shaping possibilities.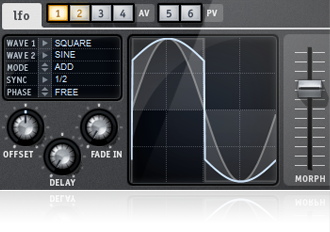 Graphical LFOs
New Graphical LFOs clearly show the resulting LFO shapes when morphing between 2 waves and the new AMOUNT fader quickly scales an LFO's intensity.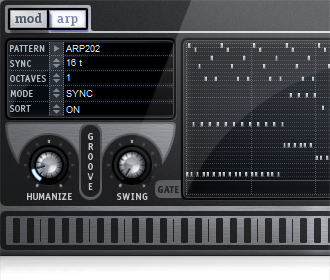 Graphical Arp
New Graphical Arp provides visual display of Arp patterns, including 100 new patterns and 50 new 'Gate' patterns from Dance MIDI Samples. Instantly apply trance gates to synth pads and leads and increase total Arp flexibility and expression with Humanize and Swing controls.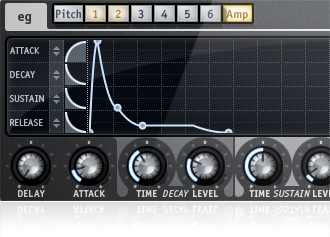 Graphical Envelopes
New Graphically Controlled Envelopes feature an improved design and provide visual representation and realtime feedback of all Envelope Generators.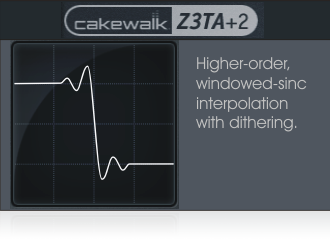 High Resolution
Z3TA+'s legendary sound engine has been improved with a new 'HIGHEST' SRC algorithm providing smoother, more accurate interpolation of wavetables. Of course, the sound of original Z3TA+ patches have been faithfully preserved.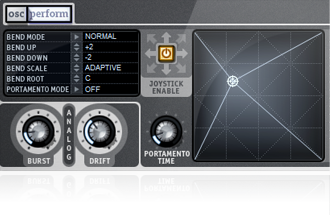 Total Performance
The Performance Module gives quick, hands-on control of the analog-simulating Burst and Drift parameters as well as Portamento and in-depth X/Y pad control. New speed control for X/Y Pad adjusts the morphing speed of X/Y coordinates.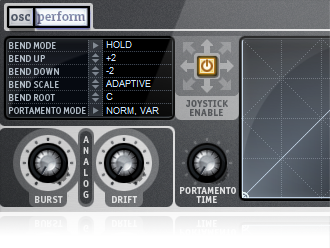 Adaptive Pitch Bend
Adaptive Pitch Bend allows for the bending of notes within the key and mode performed and automatically learns the key based on performance.
1000 New Sounds
Z3TA+ 2 has 1000 new patches, expertly crafted by a carefully selected design team – some of which designed the original Z3TA+ patches, which are also included.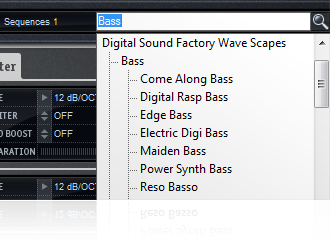 The Z3TA+ Sounds You Love
Z3TA+ 2 includes the original 1,093 classic patches plus 1,000 newly crafted sounds. Bubbling arps and sequences, evocative pads, massive leads, and structure damaging basses – all with Z3TA+'s unique character.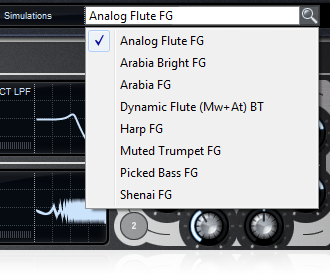 Get Organized
With over 2,000 included patches, organizing the patch library is more important than ever. Find what you need with the all new patch browser allowing organization by library, bank, and patch. Since Z3TA+ 2 gave you more presets than you could handle, we wanted to make it easier to find the thousands of presets you have by adding a built-in search button. Just click on the magnifying glass to search presets by name, vendor, or category to find the exact sound or patch you need. Patches have never been easier to find!
Sound Designers
Nico Herz, Big Tone Studio
Frank Genus, Pro Sounds
Francesco Silvestri, FI Sound
Chad Beckwith, FI Sound/Patch Arena
Bryan Lee, Xenos Soundworks
Ben Cantil, Encanti Productions
Tim Swartz, Digital Sound Factory
Kieran Swarbrick, Dance MIDI Samples
You may also be interested in: