You're currently on: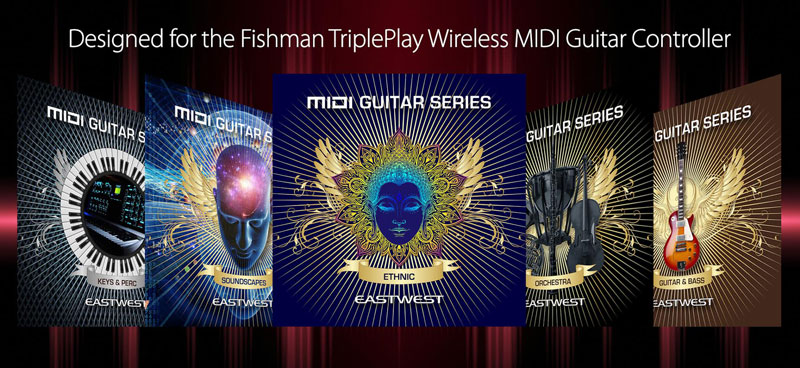 These new EastWest MIDI Guitar Instruments, from producers Doug Rogers and Nick Phoenix, differ from the current EastWest virtual instruments, which are optimized for keyboards, in that they have been selected and designed to take advantage of the complex and unique waveforms produced by a guitar's vibrating strings. These five titles cover a wide range of musical styles and instrument families.
"We have been testing MIDI guitar systems for years, and the Fishman TriplePlay Wireless MIDI Guitar Controller is the best in class," says EastWest producer Doug Rogers. "So EastWest and Fishman worked closely together, re-programming the instruments and making adjustments to the software specifically for the Fishman MIDI Guitar Controller. It all works incredibly well as you can hear in the video we produced. In fact, it opens up a whole new world for guitar players who have been grappling with decades-old technology. I know many of our users consider themselves to be guitar players first, so they will now be able to compose 'anything' using their preferred instrument, instead of a keyboard."
Fishman founder and president, Larry Fishman states, "The opportunity of collaborating with EastWest is very exciting for not only our two companies, but also for guitarists who are looking to explore new avenues of creativity and sound. EastWest virtual instruments are the choice of top music, film, TV, and gaming performers and composers. We worked with the EastWest team to expand the TriplePlay orbit of guitar-optimized, easily accessed and compatible virtual instruments that will build on the already formidable list of TriplePlay features and benefits."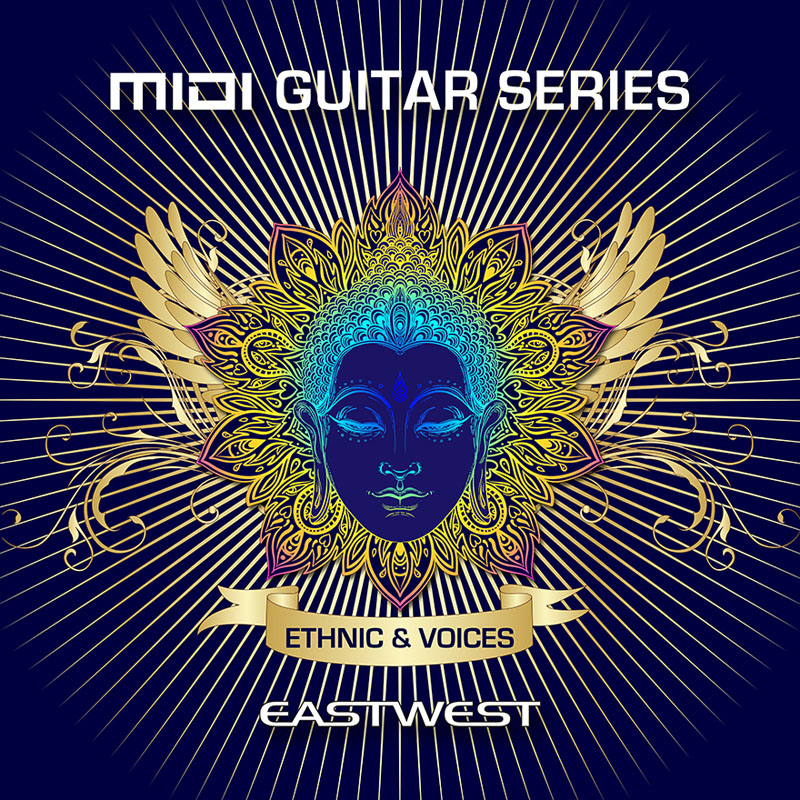 MIDI Guitar Series Vol 2:
Ethnic and Voices
MIDI Guitar Series Vol 2: Ethnic and Voices is comprised of 120 instruments divided into 4 categories: Bowed, Plucked, Voices, and Wind. In total, this volume contains over 17 GB of 16 bit / 44.1 kHz samples. Comprised from multiple award winning virtual instrument collections that includes Ra, Silk, Voices of Passion, Ghostwriter, Fab Four and Goliath, these instruments have been redesigned specifically for MIDI guitar controllers.
INSTRUMENTS INCLUDED (120):
BOWED (19): 30pc String Section (3), Baritone Violin (2), Dilruba, Electric Cello (2), Erhu, Esraj, Jin Hu, Kemenche, Middle Eastern Fiddle (3), Sarangi, Sarod, Tar, Zhong Hu. PLUCKED (27): Banjo (3), Guzheng (4), Kora, Koto, Mandolin, Pipa (4), Qanun, Santoor (4), Shamisen, Sitar (3), Swarmandel (2), Tambura, Yangqin. VOICES (28): America Oh, Boys Chorus Oh, Fem Vox Aahs (8), Fem Vox Oohs (6), Full Chorus Ah, Full Chorus Oh, India Elements, Male Vox Aahs (4), Male Vox Oohs (3), Syria Elements, Wales Legato Ah. WIND (46): Alpenhorn (2), Bag Pipe Ensemble (2), Bandoneon, Bansuri (3), Bass Recorder, Bawu (2), Campana Accordian (3), Didgeridoo Drones (2), Dizi (4), Duduk (5), Excelsior Accordian (3), First Nations Cedar Flute, Irish Low Whistle, Lucy in the Lowery Organ, Ney (4), Pan Flute (2), Shakuhachi (2), Sheng, Suona (2), Xiao (4).
You may also be interested in: