You're currently on: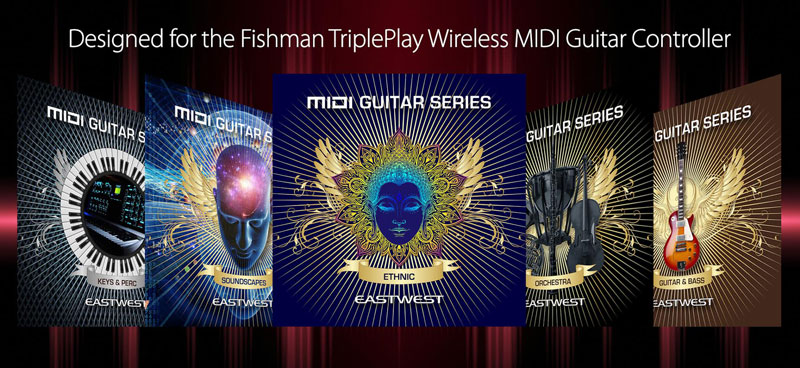 These new EastWest MIDI Guitar Instruments, from producers Doug Rogers and Nick Phoenix, differ from the current EastWest virtual instruments, which are optimized for keyboards, in that they have been selected and designed to take advantage of the complex and unique waveforms produced by a guitar's vibrating strings. These five titles cover a wide range of musical styles and instrument families.
"We have been testing MIDI guitar systems for years, and the Fishman TriplePlay Wireless MIDI Guitar Controller is the best in class," says EastWest producer Doug Rogers. "So EastWest and Fishman worked closely together, re-programming the instruments and making adjustments to the software specifically for the Fishman MIDI Guitar Controller. It all works incredibly well as you can hear in the video we produced. In fact, it opens up a whole new world for guitar players who have been grappling with decades-old technology. I know many of our users consider themselves to be guitar players first, so they will now be able to compose 'anything' using their preferred instrument, instead of a keyboard."
Fishman founder and president, Larry Fishman states, "The opportunity of collaborating with EastWest is very exciting for not only our two companies, but also for guitarists who are looking to explore new avenues of creativity and sound. EastWest virtual instruments are the choice of top music, film, TV, and gaming performers and composers. We worked with the EastWest team to expand the TriplePlay orbit of guitar-optimized, easily accessed and compatible virtual instruments that will build on the already formidable list of TriplePlay features and benefits."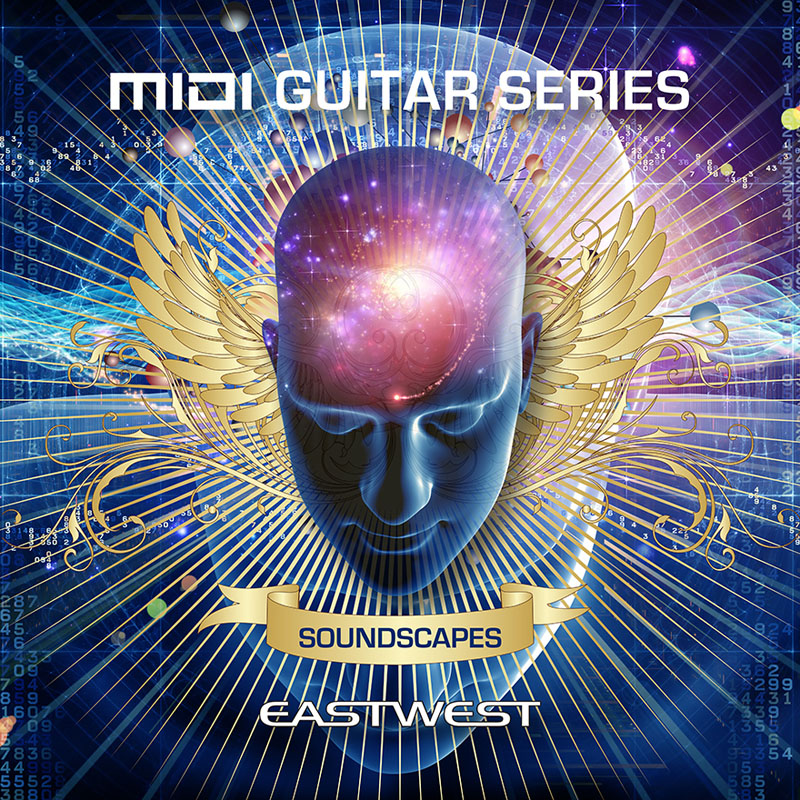 MIDI Guitar Series Vol 3:
Soundscapes
MIDI Guitar Series Vol 3: Soundscapes is comprised of 72 instruments. In total, this volume contains over 11 GB of 16 bit / 44.1 kHz samples. Spanning multiple award winning virtual instrument collections including Ghostwriter, Goliath, The Dark Side, these instruments have been redesigned specifically for MIDI guitar controllers.
INSTRUMENTS INCLUDED (72):
Andreus Kugelschreiber, Astral Pad, Backwards Distorted Guitar (2), Backwardspeil, Bird of Peace, Cambot, Chi and Chang, Colossus Pad, Crystal Tower, CS80 Orchestra, Deep Breathing, Dhali Pad, Distorted Cello Ethereal (2), Ebow Guitar (3), Electric Medieval, Ethereal, Ethnic Dulcimer, Fallen, Freak Shimmer (3), Furry Ethnic Orchestra, FX (Atmosphere), FX (Brightness), FX (Crystal), FX (Soundtrack), Gamelan Box (2), Heartstone, Les Dulcimer (3), Les Sitar Spacey (2), Leslie Choir Wide, Mandamadness, Men From Manilla Pad, Neptune Strings, Old Bombay, Pad 1 (New Age), Perc Sci-Fi, Proc Bells Spacey, Progsichord (2), Rivensong, Sigur Guitar (5), Snake Charmer, Spiritual Warrior, Stone Therapy, Sultan, Sundial, Synth Strings, Time Guitar (4), Traveller, UFO Choir, Weeping Dragon, Weird Celesta (3), X-mas Pad, Zitherland.
You may also be interested in: