You're currently on: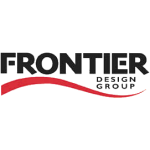 Out of stock
Finally, a control surface that fits your desktop, and the way you work.Frontier Design Group's new AlphaTrack™ combines a set of intuitive tactile controls in a compact and attrac...
Learn More
Out of stock
Don't worry about finding the right case for the AlphaTrack... Frontier Designs (pun intended) designed the perfect case for you. The AlphaTrack Gig Bag is appropriately sized, has compartment...
Learn More