You're currently on: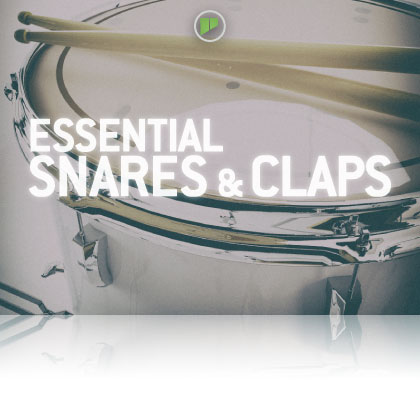 Geist Expander: Essential Snares & Claps is a collection of electronic and acoustic snares, claps and rim shots designed to slot right into your beats, whatever the genre.
If you need to boost your collection of snare, clap and rim sounds look no further. Here you'll find a wide variety of sounds to cover all genres; including dusty and brushed acoustic snares with rolls and drags, raw snare-less samples, tight and fat rims, electronic and digital hits and a whole host of on-point claps. Extend your beat vocabulary with this essential toolkit of one-shots and fill in those missing gaps to take your groove programming to the next level.
HIGHLIGHTS
Snares & Claps
29 Acoustic Snares
15 Brushed Snares
50 Claps
19 Drags, Rolls & Flams
24 Dusty Snares
29 Electronic Snares
11 "No Snares"
38 Reverbed Snares
30 Rimshots
5 Geist2 Kit presets
SYSTEM REQUIREMENTS
Geist or Geist2
Alternatively, any software/hardware that supports 24-bit, 44.1kHz WAV, AIFF & RX2 files
You may also be interested in: