You're currently on: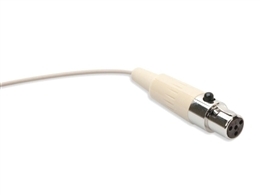 CABLE-BG-1AK 1.2 mm Cable Beige with 3 Pin Mini XLRF (TA3FX) Connector, for Standard and Elite model Mogan microphones,wired for AKG bodypack transmitters, and Galaxy Audio transmitters.
The new Mogan Microphone interchangeable cable system enables one to connect the microphone to most popular wireless transmitters, including models from Shure, AKG, Sennheiser, and Audio Technica. Each microphone ships with a detachable, Kevlar®-reinforced cable with a hardwired connector.
You may also be interested in: