You're currently on: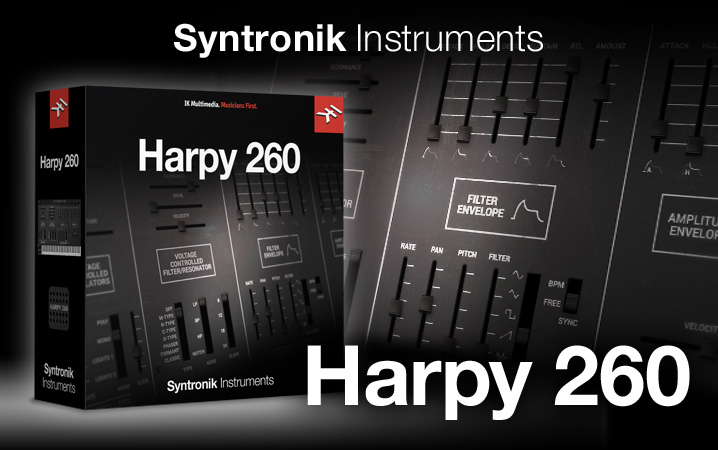 Classic semi-modular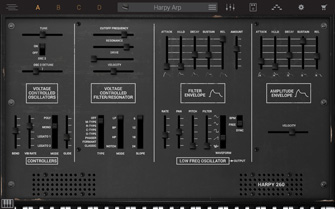 Syntronik's Harpy 260 recreates the unique character of the ARP 2600. Manufactured from 1971-1981, the ARP 2600 is without a doubt one of the finest analog synthesizers ever produced and is semi-modular in that it has some fixed routings but could also be more unconventionally routed using patch cables and the modular-style jacks on the main panel.
The 2600 has 3 oscillators and a single low pass filter that went through different iterations. Sound designer Ben Burtt used an ARP 2600, combined with his own voice, to create the voice of R2-D2 in the Star Wars films. Burtt also used the 2600 to create the sound effects of the Ark of the Covenant in Raiders of the Lost Ark.
Content
Over 900 MB of content
Over 1,000 stereo samples
94 instruments
You may also be interested in: