You're currently on: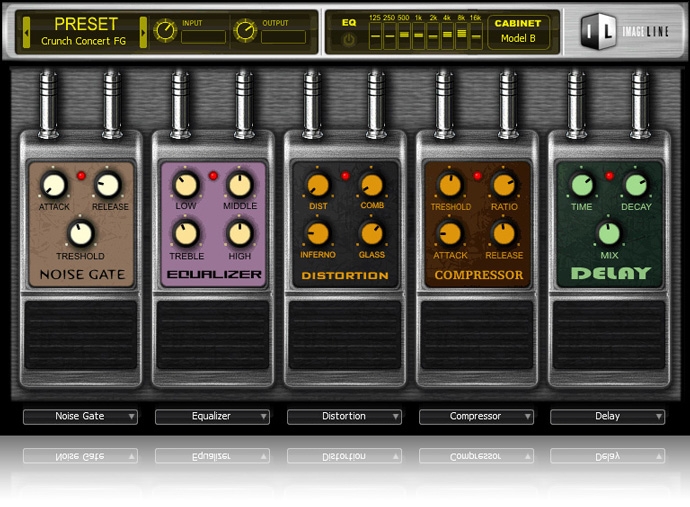 Playing guitar is cool, but the steep learning curve to make your DAW sound like your old amp and stomp-boxes definitely isn't. Welcome then to Hardcore, a collection of 10 classic effects designed with Guitarists in mind.
Inside Hardcore you will find all your staple effects including:
Distortion
Chorus
Flanger
Phaser
Reverb
Delay
Noise Gate
Equalizer
Compression
Modulator
These great stomp-boxes can be neatly arranged on the Hardcore pedalboard, each with it's own distinctive 'hardware' flavour. But wait, there's more (as they say), Hardcore includes an 8 band graphic EQ and 5 classic cabinet simulations to tie it all together into one massive sound. You will be feeling at home with Hardcore in no time at all, but more importantly sounding like famous people.