You're currently on: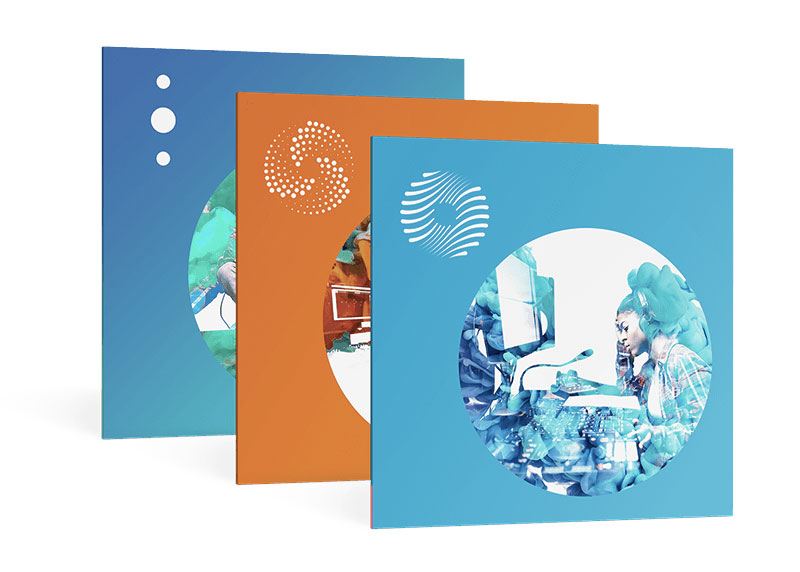 Ozone 9 Standard
The Future of Mastering
As the industry's most comprehensive mastering suite, Ozone 9 adds to its legacy by introducing new intelligent signal processing, in-app track referencing, Low-Latency IRC, Stereo Independence, and more. Master your audio with over fifteen years of audio industry firsts at your fingertips. Enhanced to meet demands of the modern mastering workflow, Ozone 9 is your one stop for a competitive, professional master. With seven essential mastering processors, it's the smartest version of Ozone yet.
Highlights
Assistance with control
Master Assistant uses the sonic profile of your audio to help you get to a logical starting point. Because your time is better spent adding your sonic signature, Master Assistant will suggest targets and signal chain and processor settings, so you can get back to what's most important—adding that personal touch.
Intelligent track referencing
A/B your master against reference tracks directly within any instance of Ozone or its standalone application. Now an integrated process, track referencing is easy, intelligent, and incorporated into Ozone's workflow. Track referencing in Ozone allows you to load up to 10 tracks and will identify sections of your reference for easy playback like Verse or Chorus, so you can spend less time finding and more time mastering.
Key Features
Perfect for

audio engineers, music producers, and hobbyists

, Ozone 9

Standardwill help you

:

Create a custom preset with Master Assistant and get your audio to an optimal starting point

Create a loud, full master with seven multiband mastering processors: Imager, Maximizer, EQ, Dynamic EQ, Dynamics, Exciter, and Vintage Limiter

Have deeper control in Ozone's Maximizer with new low latency IRC mode, Transient/Sustain Stereo Independence, and Learn Threshold.

Apply any saturation mode (Warm, Retro, Tape, Tube, Triode or Dual Triode) to any individual frequency band in the Exciter.

Reference tracks and A/B directly within the Ozone workflow, never needing to leave the app

Work within your preferred host as a single plug-in, or use Ozone's standalone application

Professionally designed presets for genre, delivery formats, and more

Redesigned user interface for an improved mastering experience
System Requirements
Operating Systems:
Mac: OS X 10.8.5 (Pro Tools 10 only), OS X 10.9 - macOS Sierra (10.12)
Windows: 7, 8 & 10
Plug-in Formats:
VST2, VST3, AudioUnit (Mac Only), AAX (Real-time & AudioSuite; 64-bit only), RTAS (Real-time & Audiosuite (DPM); 32-bit only)
Neutron 3 Standard
A Smarter Way to Mix
Achieve a clear, well-balanced mix with Neutron's innovative new mixing and analysis tools. Control every aspect of your music, from the visual soundstage of your tracks to the overall balance of your mix—all with iZotope's award-winning digital signal processing.
Introducing Visual Mixer
The new Visual Mixer creates a picture of the entire soundstage, giving you control over individual tracks and enabling you to quickly and intuitively set the contour of your mix—all without leaving a single window. Control the pan, gain, and width inside of Neutron so your mix sounds exactly how you intended.
Improved Track Assistant
Another industry first, Neutron's updated Track Assistant lets you create a custom starting point based on your audio so you can focus on what's most important—your creative take on the mix. In version two, we've made improvements including the ability to set auto-release, ratio and attack on the Compressor, piano instrument detection based on machine learning, and more.
Award-winning processing
Neutron features some of the best audio processing we've ever created allowing you to achieve professional sounding mixes inside your digital audio workstation. It now includes six industry leading mixing processors, all zero-latency capable, including a new Gate with hysteresis, a static/dynamic Equalizer with analog-inspired soft saturation, two multiband Compressors, a multiband Exciter, and a multiband Transient Shaper, as well as an ultra low-latency True Peak Limiter—perfect for all your mixing needs.
Key features:
Perfect for musicians and mix engineers:
Get to an optimal starting point in your mix with the improved Track Assistant
Visualize your entire soundstage, controlling individual tracks including pan, width, and gain via the new Visual Mixer
Includes 6 award-winning effects including Dynamic EQ with soft saturation, 2 Compressors, Gate, Transient Shaper, Exciter, and True Peak Limiter
Get focus and clarity across all your tracks with Neutrino's Spectral Shaping, which automatically detects vocals, guitar, bass, piano, and drums
Ships with 500+ professionally designed presets
Now with redesigned user interface for improved workflow
System Requirements
Operating Systems:
OS X 10.8.5 (Pro Tools 10 only), OS X 10.9 - macOS 10.12 (Sierra) Windows: 7, 8, & 10
Plug-in Formats:
VST2, VST3, AudioUnit (Mac Only), AAX (Real-time & AudioSuite; 64-bit only), RTAS (Real-time & Audiosuite (DPM); 32-bit only)
You may also be interested in: