You're currently on:

MR-2000S
The Evolution of Korg's Finest DSD Recorder
Now with SSD For Improved Performance
KORG's MR-2000SBK SSD is the premium HD audio archival system. It features a generous 128GB SSD drive in an intuitive and sleek single rackspace design that looks fantastic in studios and theater systems alike.

The MR-2000SBK SSD 1-bit recorder can capture at up to 5.6 MHz, double the sample rate of traditional DSD or SACD (Super Audio CD). This remarkable DSD format allows the MR-2000SBK SSD to archive and play back in the highest fidelity possible. With the growing popularity of HD audio sources and format, MR-2000SBK SSD is a perfect choice for futureproof recording and archival.
128 GB on-board SSD (Solid State Drive)
- Up to 190 hours (44.1 / 16 PCM) maximum recording time (approximate)
- Up to 23 hours (5.6 MHz DSD) maximum recording time (approximate)
Compact 1U design is ideal for studio or live sound application
2-Track simultaneous recording; 2-Track simultaneous playback
Advanced DSD format offers the highest fidelity recording and playback
Multi-format versatility
- 5.6 MHz / 2.8 MHz DSD (1-Bit); Supports 1-Bit DSDIFF, WSD, and DSF formats
- PCM 24-Bit/16-Bit; 44.1 kHz thru 196 kHz. Broadcast Wave Supported
- MP3 Playback
Detailed LED level meters (23 LEDs + Peak) with excellent visibility and response speed
160 x 104 pixel backlit custom LCD screen
Coaxial Digital I/O for PCM sources integrates into existing production environments
Analog I/O: XLR and RCA; XLR); Selectable reference levels (-12/-14/-16/-18/-20 dB)
Word Clock I/O provides sync to additional MR-2000S/SBK recorders or other devices
MR Control Link can control the recorder functions on multiple MR2000S/SBK units
Up to 400 projects can be created in the MR-2000SBK for each recording date folder
Exclusive AudioGate version 2.20 audio file convertor software is included
This software supports reading and conversion of MR project files, fundamental editing, and adds support for file formats such as AAC, MP3 and WMA.
USB2.0 High Speed mode is supported for rapid file transfers to and from your computer
Features

Bold Black Design
The new black panel with its bold yet understated design will harmonize with studio equipment as well as your home audio system. To avoid impairing the atmosphere of your listening room, the LED level meters can be turned off, allowing you to immerse yourself in an undisturbed world of sound.
Legendary MR Series Audio Fidelity; Enhanced for the Modern Studio
The MR-2000S-BK combines KORG's legendary MR Series' unprecedented audio quality with the features that the modern studio demands, creating the ideal mastering and mixdown recorder. The single-rackspace design and ample on-board hard drive delivers a compact way to capture and carry away the sound you were hearing in the mixing environment. This compact format is also ideal for any live recording rig; or for grabbing that "off-the-board" live recording night after night. The rich black studio finish, backlit LCD, and bright LED level meters provide excellent visibility and response speed, ensuring accurate monitoring. The MR-2000S-BK fulfills the professional ideal of a truly future-proof studio master recorder.
Capturing the Complete Performance

A with all of KORG's MR Series recorders, the MR-2000SBK supports the 1-Bit/2.8224 MHz DSDIFF format used in creating the SACD (Super Audio Compact Disc). The MR-2000S-BK goes above and beyond this industry standard to provide 1-Bit/5.6448 MHz recording. At such accelerated sampling rates, the entire sound stage is faithfully captured, even during the softest passages. The clarity, ambience and true dynamic range of the original sound source are preserved with unprecedented accuracy.
Generous 128 GB SSD (Solid State Drive)
The internal 128 GB SSD allows approximately 23 hours of recording at the highest quality (1-bit 5.6448 MHz stereo), or approximately 190 hours of CD-quality (16-bit 44.1 kHz stereo). You can connect the MR-2000SBK to your PC via the USB 2.0-compatible port and transfer the recorded data at high speed. The MR-2000SBK can also be used as a FAT32 USB external drive to carry source material and other files when needed.

* The maximum continuous recording time is six hours.

Archiving Vinyl Records
Since the advent of the CD, audio equipment has become predominantly digital. Yet while sharp-edged sound is valued, the rich information content, warmth, and subtlety of analog records is also receiving renewed appreciation.
Although the MR-2000S-BK is a digital device, DSD's high degree of reproducibility allows it to faithfully capture the warmth of an analog record, and has contributed to the popularity of the MR-2000S-BK as an ideal method of archiving inherently high-maintenance analog records.
*Additional equipment is required in order to connect an analog record player. For details, refer to the owner's manual of your analog record player.
Easy Management of up to 160,000 Projects
When you record on the MR Series, two types of file are created; an audio file and a project file (which contains protect settings and mark data). These two files are collectively called a "project," and can be handled on the MR Series as a single audio file. The MR-2000S-BK lets you enter date information, and a date folder is created automatically for each day that you record.
Each time you record, a project will be created in this folder. For each format, the MR-2000S-BK lets you create up to 400 date folders, with up to 400 projects in each date folder. It's also easy to perform file management tasks such as renaming, deleting, or protecting individual projects.
You can also store up to 100 mark points in each project.
Future-Proof Recording
By mastering in this superior format, the recorded material can always be re-created natively in whatever format you require, providing a true future-proof archive. In supporting these recording requirements, the MR-2000S-BK uses the highest-quality components available - the CS4398 Digital to Analog Converter from Cirrus Logic and the Burr-Brown PCM4202 Analog to Digital Converter from Texas Instruments Corporation - minimizing any possible degradation of the audio signal. In addition to the aforementioned 2.8 MHz and 5.6 MHz 1-Bit formats (DSDIFF, WSD and DSF formats are supported), the MR2000SBK is ready to record in any of the current 16-Bit and 24-Bit formats (from 44.1 kHz up to 192 kHz) directly, in BWF (Broadcast WAV) or AIFF formats, and can even playback MP3 files.
The Ideal Connections for the Professional Workplace
The MR-2000S-BK offers the essential connectors for today's professional workplace. Analog connectors include XLR balanced input/output jacks, and RCA unbalanced input/output jacks. The reference level of the XLR jacks can be switched between -12/-14/-16/-18/-20 dB, allowing the MR-2000S-BK to be used in any recording environment from a music-related studio to a broadcast facility. Digital connectors include S/PDIF coaxial jacks for PCM sources, as well as word clock jacks for synchronization with other devices or additional MR-2000SBK units.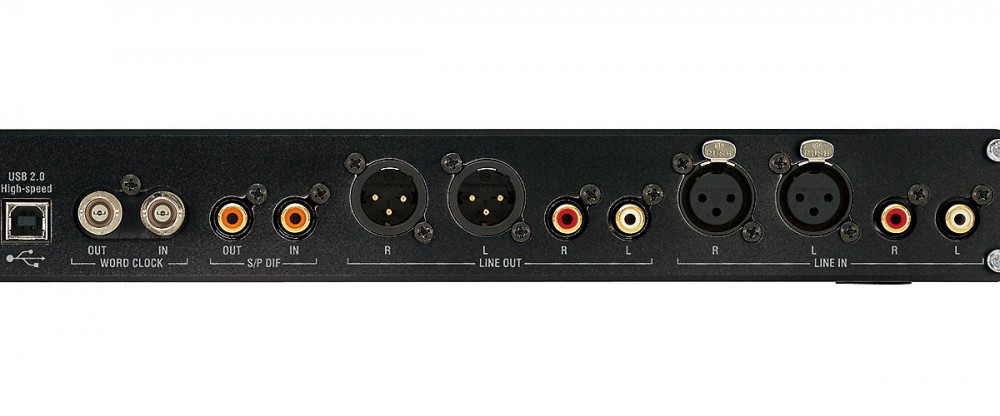 MR Control Link for Multi-Unit Operations
The MR Control Link feature allows one MR-2000S-BK to be assigned as the master, controlling the recorder operations such as playback and recording on multiple MR2000S/S-BK Studio Recorders. The synchronization clock and transport control signals are relayed via standard S/P DIF cables. This means that 7.1 channel surround or multi-track live recordings can be conveniently captured in the superlative DSD format. This function is also valuable as a way to create 1-Bit archives of multi-track sources such as stem mixes.
AudioGate Software included
KORG's acclaimed MR Series of high-resolution recorders, in combination with the AudioGate file format conversion application included with these recorders, gives you a new MR-Style solution with comprehensive support for the entire process of recording to mastering.
Repeated updates to AudioGate have continued to expand the list of supported formats. Regardless of the format of your master, AudioGate will take care of your conversion needs.
A high-resolution master recorded on the MR Series as 1-bit DSD or 24/192 PCM can be used to create a compressed file for network distribution, a PCM file edited and mixed on your DAW can be used to generate a DSDIFF file for use as an SACD master, or an SACD DSDIFF master can be converted to the native DSF file format of a DSD disc.
Specs
Recorder section
Number of tracks

2 tracks, 2 tracks simultaneous playback/2 tracks simultaneous recording
Recording formats

- 1-bit audio format: 2.8 MHz @ 1-bit, 5.6 MHz @ 1-bit, DSDIFF format (extension .dff), DSF (extension .dsf), WSD (extension .wsd)

- PCM audio format: BWF (extension .wav) 44.1 kHz @ 16/24 bit, 48 kHz @ 16/24 bit, 88.2 kHz @ 24 bit, 96 kHz @ 24 bit,176.4 kHz @ 24 bit, 192 kHz @ 24 bit

- MP3 audio format (playback only): 44.1kHz/32kbps - 320kbps
Recording

Maximum approximately: 190 hours at 44.1 kHz/16 bit, 23 hours at 5.6 MHz/1- bit (for 128 GB SSD), Maximum continuous recording 6 hours
SSD (Solid State Drive)

128GB
Projects

Recognizes a maximum of projects four hundred projects of each folder. Management of up to 160,000 Projects
Mark points

100 points per project *No mark names
USB functionality:

Connect to computer via USB 2.0, usable as FAT32 USB external drive
Project editing

Rename, Delete, Protect
MR Control Link

Transport, Recording formats, Mark (registration, move)
General
Display

160 x 104 pixel, LCD with backlight
Level meter

-54dBFS – 0dBFS (PCM audio); -54dBSACD – +3dBSACD (1-Bit audio); L and R each provide 23-step LED + peak LED with adjustable hold time and dimmed (off) mode
Power supply

AC100 –240 V
Power consumption

20 W
Dimensions (W x D x H)

482 x 220 x 45 mm / 18.9" x 8.6" x 1.7" (Including protrusions), 1U
Weight

2.8 kg/6.17 lbs.
Main Specifications
Frequency response

10 Hz –20 kHz ± 1 dB@ Fs 44.1 kHz / 48 kHz, 10 Hz– 40 kHz ± 1 dB@ Fs 88.2 kHz/96 kHz/176.4 kHz/ 192 kHz, 10 Hz– 100 kHz (1-bit)
S/N

103 dB (typical) @ IHF-A
THD+N

0.005% (typical), 20 Hz –20 kHz
A/D conversion

2.8224 MHz/5.6448 MHz (1-bit), 24bit (PCM)
D/A conversion

2.8224 MHz/5.6448 MHz (1-bit), 24bit (PCM)
Line In L/R (XLR)
Connector

XLR-3-31 type (balanced)
Input impedance

22 k Ohms
Nominal level

+4 dBu (REC LEVEL=0dB)
Maximum level

+24 dBu
LINE IN L/R (RCA)
Connector

RCA (Unbalanced)
Input impedance

50k Ohms
Nominal level

-6 dBV (REC LEVEL = 0 dB)
Maximum level

+10 dBV
LINE OUT L/R (XLR)
Connector

XLR-3-32 type (balanced)
Load impedance

600 Ohms or greater
Nominal level

+4dBu
Maximum level (0dBFS 0dB-SACD):

+16 dBu (Nominal level= -12dBFS), +18 dBu (Nominal level= -14dBFS), +22 dBu (Nominal level= -18dBFS), +24 dBu (Nominal level= -20dBFS)
LINE OUT L/R (RCA)
Connector

RCA (Unbalanced)
Load impedance

47 k Ohms or greater
Nominal level

-6 dBV (REC LEVEL=0dB)
Maximum level

+ 6dBV
Phones
Connector

1/4" stereo phone jack
Load impedance

16 Ohms or greater
Maximum level

170 mW + 170 mW @ 32 ohms
S/P DIF In/Out (coaxial)
Connector

RCA pin
Format

IEC60958
Word Clock In/Out
Connector

BNC receptacle, 75 Ohms
USB
Connector

Type B
Format

USB 2.0 compliant, USB mass storage class
Supported operating systems

Windows 7, or later Mac OS X 10.8 or later
Included Items

AC power cable, Install CD ("AudioGate" audio file conversion application)
You may also be interested in: