You're currently on:
Download License! Email Delivery!

GET AUTHENTIC VINYL SOUND WHILE ON THE GO.
Access the unique sound of your record collection on your smartphone, tablet or even on your car audio system. Audio & Music Lab Premium lets you captures every nuance of your vinyl in top audio quality at up to 96 kHz/24-bit, remove noise professionally and then export everything in digital format.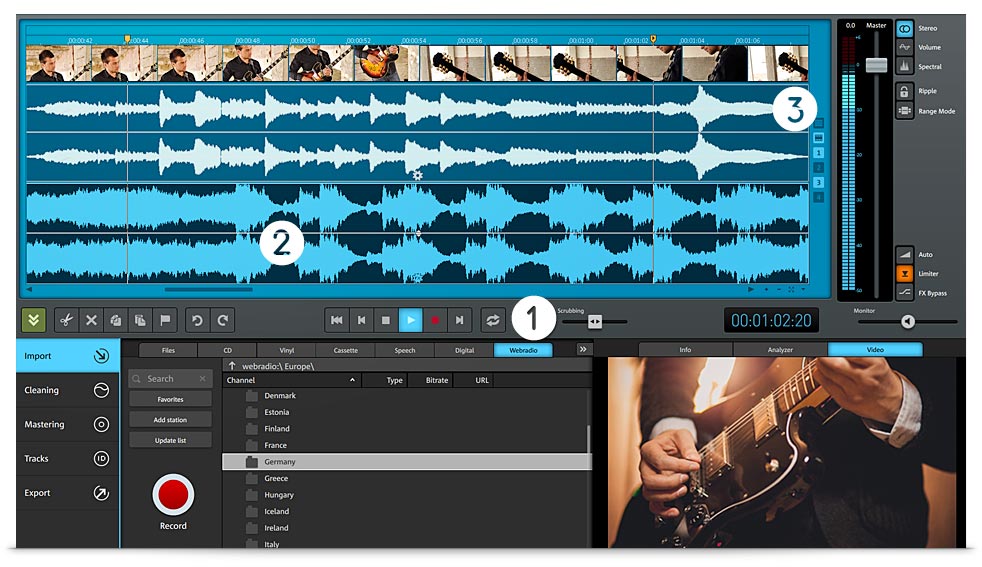 Inspiration information:
Internet radio Get inspiration from 6,000 Internet radio stations with new music, exciting artists and informative shows from around the whole world.


Professional audio editing
Perfect your sound with the best tools for visual audio analysis and professional editing on spectral, object or range levels.



Video sound optimization
Create an entirely new cinematic experience with specially designed features such as the Video Sound Optimizer and presets for optimizing video sound.



The most important features:
Record in studio quality at up to 96 kHz/24-bit 6,000 current Internet radio stations
Remove noise with 1-click solutions
More than 360 presets for sound optimization
Optimize video sound
Audio & video converter for all standard formats
Tools for visual sound analysis
Burn projects to CD & DVD


You may also be interested in: