You're currently on:
FOR AMBITIOUS VIDEO PROJECTS.
With Movie Edit Pro Premium you can bring even the most demanding video productions to life. Advanced users can profit from the huge selection of powerful functions, unique effect palette and tons of exciting new features in this movie editor.


YOUR TICKET TO PROFESSIONAL VIDEO EDITING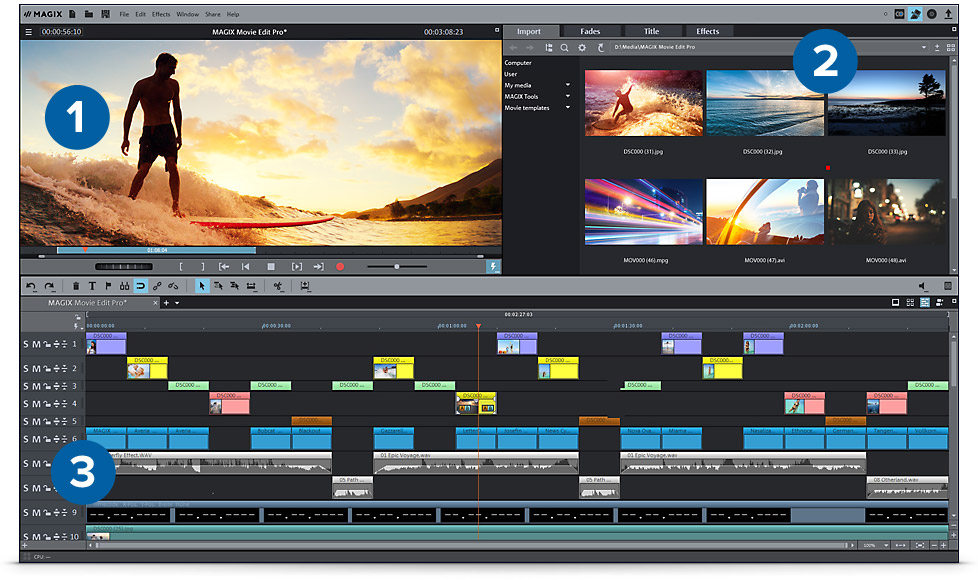 Infinite
Bring complex projects to life on 99 tracks for image, sound and music.




Impressive
Produce spectacular films in this movie editor with effects packages from leading plug-in developers.




Integrated
Produce crystal-clear audio with 5.1 Surround sound to match crisp, sharp images.




The most important features:
Highlights: Vasco da Gama 9 Essential & NewBlue Titler Pro Express
Intuitive interface: For editing precision
Top performance: 64-bit for faster processing
Ultimate freedom: 99 multimedia tracks Lights, camera, action! Automatic video editing to match the beat of the music
Attention to detail: Special effects, dissolves, intros/outros, menus, etc.
Share projects: Upload videos directly online to Vimeo



You may also be interested in: