You're currently on: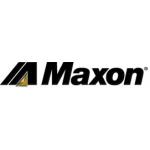 The Maxon OD-9 may look just like your old favorite, but that's where the similarities end. With improved circuitry, the OD-9 stands at the forefront of the Nine Series effects evolution.The M...
Learn More
Originally released in 1979, the Maxon OD808 was one of the first tube-amp overdrive simulators to hit the market. Its smooth, creamy crunch tone caught on quickly, and helped to launch a long...
Learn More
Just when you thought you'd have to go digital, Maxon unveils the new AD999 Analog Delay. The newest member of the highly touted Maxon Vintage Series, the AD999 is the most ambitious and pract...
Learn More