You're currently on: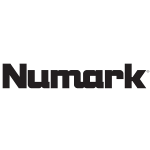 Put yourself in the queue for the new Numark Orbit! Pay nothing now, we will contact you for payment when yours arrives in stock.
Learn More
Out of stock.
Includes (2) TT1550 multi-directional efficient belt drive turntables DM950 2 channel + mic mixer, EQ on each channel, slider style cuing HF125 flexible 7-position dual headphone (...
Learn More
Out of stock.
With Mixtrack Pro II, you get everything you need to DJ with your computer: hot cues, looping, and effects controls, a built-in professional DJ audio interface, plus Serato DJ Intro software...
Learn More