You're currently on: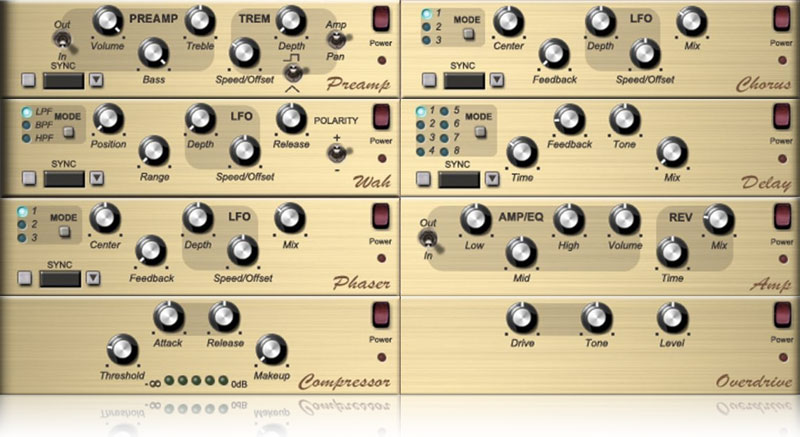 VKFX is a virtual rack packed with outstanding models of vintage analog effects processors, especially suited for keyboard players. It's like adding an output stage modeled from several classic keyboards and external cabinets to your signal flow.
VKFX will revolutionize your sound by recreating the warm and delicious color of classic keyboards. When your sample library or synthesizer are sounding a bit too sanitized for your taste, VKFX will enliven your sound with a gritty and soulful attitude.
Model List:
Essential electric piano preamp with stereo pan/tremolo
Opto-compressor
Envelope and Dynamic Filter (Wah)
Phase shifter
Analog Chorus
Overdrive
Tape multitap delay
Tube amplifier
Main Features:
Highly CPU efficient coding and module layout means that users can load many instances of VKFX without the fear of processor overload.
Simultaneous editing of all processors is available via a friendly and intuitive interface presented in the form of a rack of independent modules.
Module order can be rearranged by simply dragging and dropping modules to where they're needed, giving users fast and total control over the effects.
All rates and times can be sync'd to the DAW or internally timed, or can be left independent for a more 'analog' approach.
All parameters are automatable and can be assigned to MIDI controllers
A flexible file management system allows individual or multiple modules to be loaded and saved--enabling easy mixing and matching of module presets saved from different sessions.