You're currently on: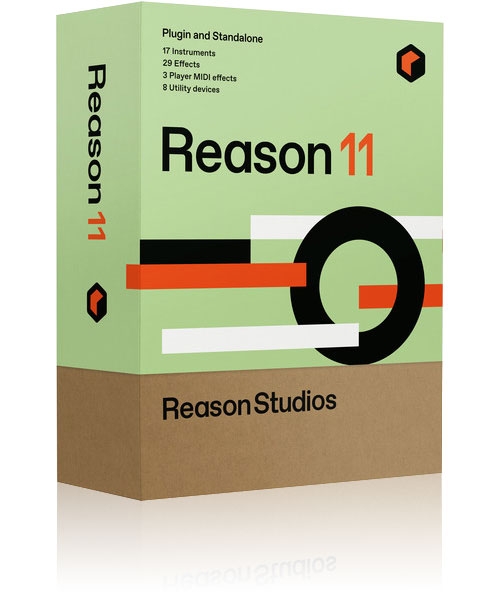 Set your creativity free
From your first beat to your next album, Reason is the music production software that helps you nail those ideas when inspiration strikes. Easy to get started with, yet as deep as you want it to be, Reason's intuitive music making gadgets and professional production tools will get you off the ground and keep you occupied for a long time to come.
Rack
At the heart of Reason's music-making environment is the rack. All instruments, effects and utilities are accessible in the rack for immediate tweaking. And for experimental-minded, turn the rack over and access the modular-style routing of audio and control voltages made possible by Reason's virtual cables.
Sequencing
Record, edit, arrange. Simply connect your MIDI controller and start making music—no setup required. Capture MIDI performances and automation, or draw in notes with the mouse. Whatever suits your workflow, Reason's sequencer is fast, flexible and fun. Keeping with Reason's famous ease of use, Reason's sequencer still comes with all the editing features you need. If your playing is too tight—use the ReGroove Groove Mixer to add more human feel.
Reason for music-making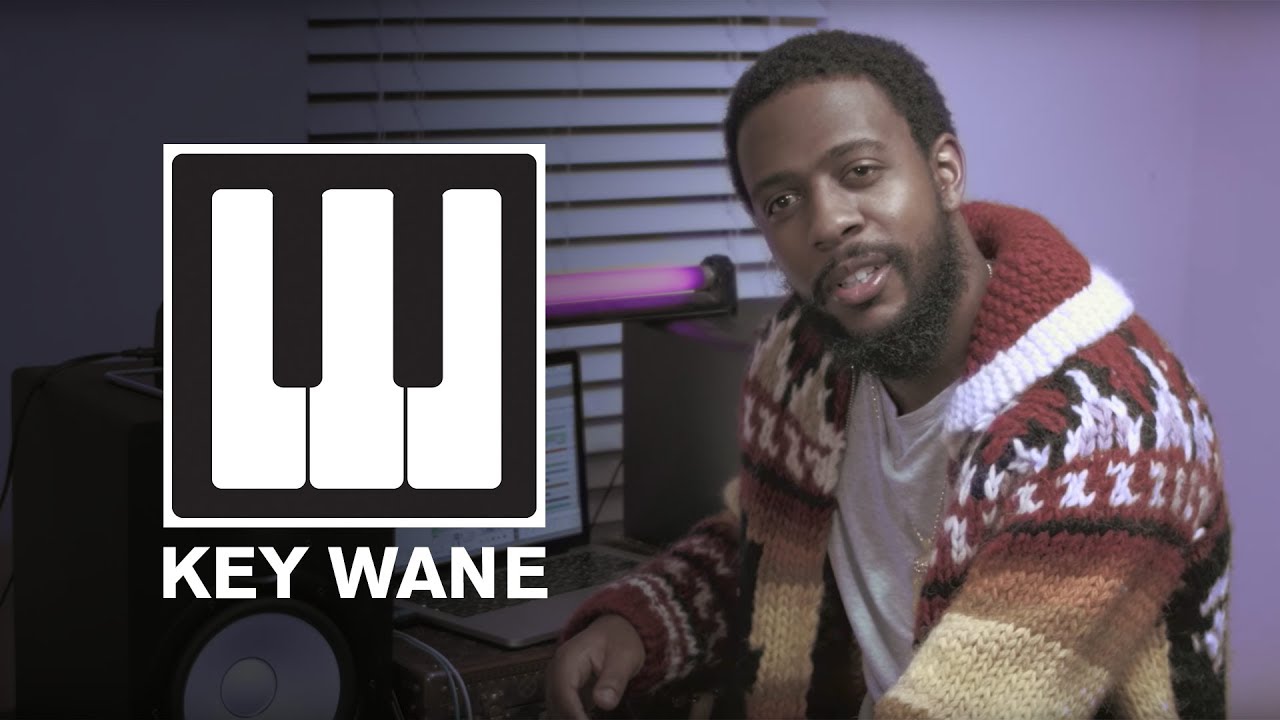 Key Wane: Reason Producer Interview
Key Wane seems to have a knack for not just working with A-List artists like Beyonce, Drake, Big Sean, and Ariana Grandea, but providing them with hit single after hit single. Hear him talk about making hits in Reason.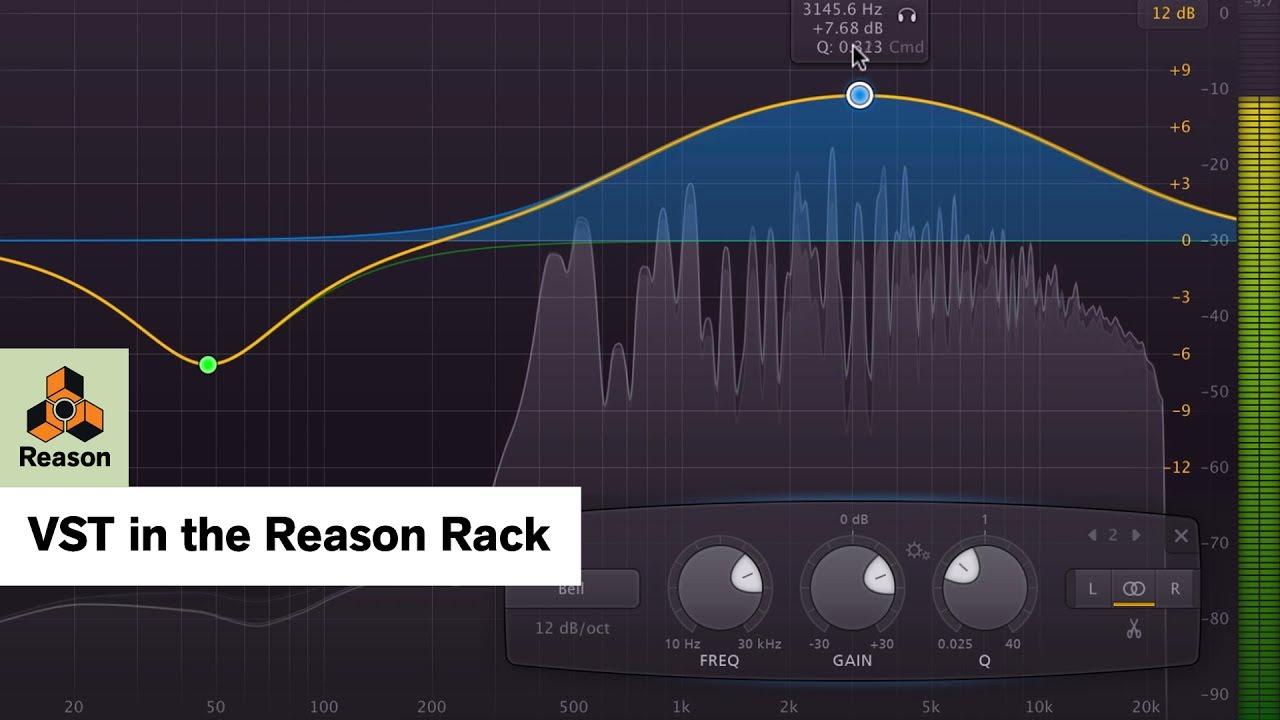 Using VST plugins in Reason
Learn how to use VST plugins inside Reason, from initial loading, basic sequencing, parameter automation, and then onward to advanced control voltage modular routing only possible with VST plugins in the Reason Rack.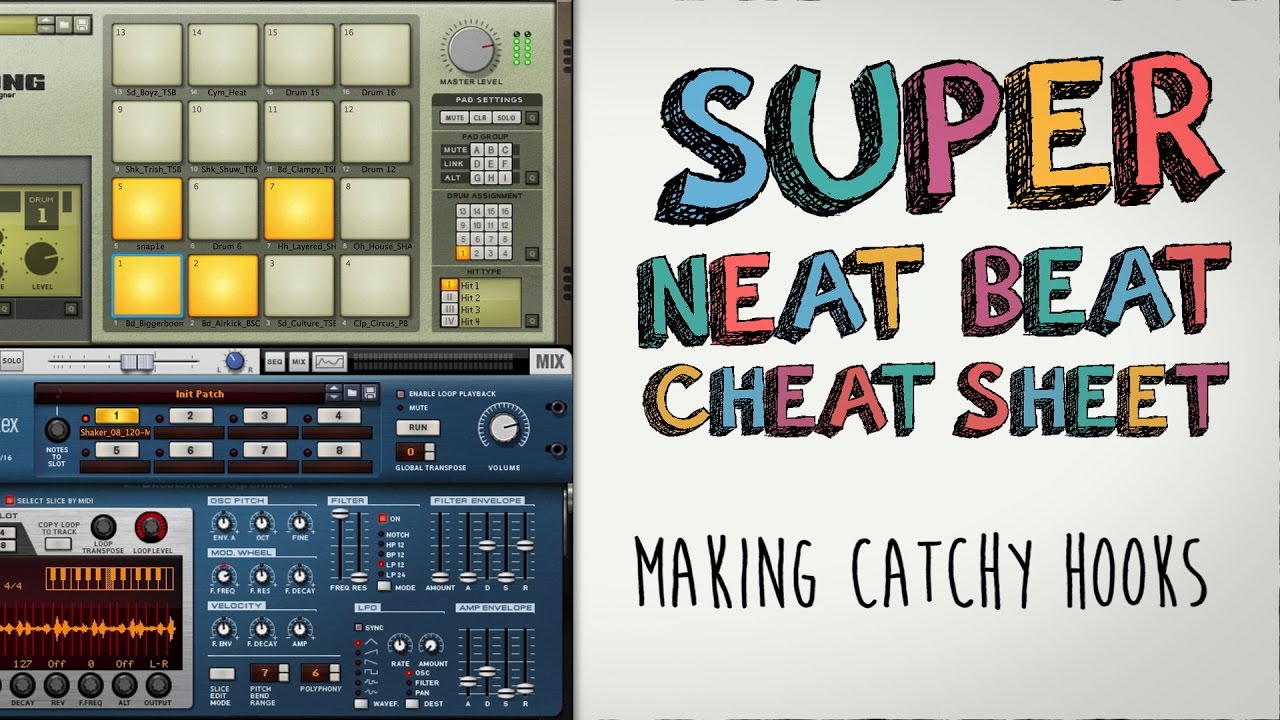 Making Catchy Hooks In Your Songs
When it comes to songwriting, a great chord progression or melody is obviously at the top of your priority list but if you want elevate your songs from ones with a solid melody to those magical songs people just can't get out of their heads then you're probably going to need a "hook."
Take your music anywhere
The Reason platform extends beyond the Reason software. Music is made in any number of settings and situations and Reason can be there for you when you need it.
Start your song ideas on Reason Compact for iOS and finish them on your computer. The same instruments are available on your phone and on your desktop so you can flesh out the production with all that Reason can offer.
Use your favorite Reason instrument in other music production software with the Reason Rack Plugin, a VST version of the Reason Rack
Jam in perfect sync with your Ableton Live using friends. Reason supports Ableton Link to stay wirelessly on the beat tougher with any number of Link-enabled computers, apps or devices.
Which Reason is right for you?
The full Reason experience
$399
| | | | |
| --- | --- | --- | --- |
| Core features | Intro | Standard | Suite |
| Reason Rack Plugin | | | |
| Instruments | 11 | 17 | 28 |
| Effects | 11 | 29 | 31 |
| Players | 3 | 3 | 6 |
| Utilities | 8 | 8 | 8 |
| Total devices | 33 | 57 | 73 |
| Sounds & samples | 2.6GB | 7GB | 7GB |
| | | | |
| --- | --- | --- | --- |
| Instruments | Intro11 | Standard17 | Suite28 |
Europa

Europa Shapeshifting SynthesizerEuropa twists and morphs synth waveforms to make them dance. Trust us, you'll be dancing too.

Thor Showcase

Thor Polysonic SynthesizerThor sounds like no synthesizer you've ever heard before - and every single one of them.

Monotone

Monotone Bass SynthesizerTailor-made for deep basslines, Monotone is exactly what you need to add that rumble and punch to your low end.

Subtractive Soundscape

Subtractor Polyphonic SynthesizerWith a nod to the past, Subtractor the warm sound and ease-of use of the classic synths from the 80s.

Kong 808

Kong Drum Designer16 pads, samples, synth modules, physical modeling and effects. Kong is a beats laboratory.

Rytmik

Rytmik Drum MachineModern and sleek drum sounds in no time – Rytmik is where beatmaking starts

Drum Machines

Redrum Drum ComputerA gem of a beat maker inspired by the classic drum machines of the 80s.

Loungy Loops

Dr. Octo Rex Loop PlayerTurn your rigid loops into musical modeling clay with REX loops played by Dr Octo Rex.

NN-XT Night

NN-XT Advanced SamplerPlay gigabytes of rich and complex, multi-layered instruments from the Reason sound bank. Or sample and build your own!

Sampletronica

NN-19 SamplerQuick, easy, tweakable. NN-19 is the creative samplists go-to tool.

Songwriter's Toolbox

ID8 Songwriter's ToolboxA songwriter's best friend. When all you need is quick access to your most used instruments, ID 8 is there for you.

Truddilutt

Grain Sample ManipulatorGrain uses every sound you've already got to make every sound you'd ever want. There's dust in the wind, sands in the hourglass… and now grains in your samples.

Melodic Malström

Malström Graintable SynthesizerIf you want sounds from another dimension that's still right in your face, then Malström is for you.

Radical Piano - Upright Noir

Radical PianoThe premise is simple. The results are stunning. We'll give you three classic pianos paired with the technology to make an infinite number of your own.

Klangfarbe

Klang Tuned PercussionA sampled instrument collection specializing in the imperfect. And that's just perfect.

Pangea Pop

Pangea World InstrumentsTake a trip around the world with Pangea.

Humanity's Anthem

Humana Vocal EnsembleAdd a human presence in your productions with Humana's choirs.

View From The Chopper

Scenic Hybrid InstrumentA cinematic dream machine of atmospheric sounds, textures and powerful performance controls.

Adam Fielding - Infinitely Complex

Complex-1 Modular SynthesizerDive into the weird and wonderful world of modular synthesis with Complex-1

Hopeful

Parsec Spectral SynthesizerThe futuristic sound of additive synthesis for the Reason Rack.

Four To The Floors by CMKD

Umpf Club DrumsUmps Club Drums is the fast, easy path to club-ready beats.

Umpf Retro Beats - Raw Demo

Umpf Retro BeatsFast, easy, authentic old-school beats. Umpf Retro Beats offers instant beat nostalgia in a modern package.

Raw Funk

Reason Electric BassEverything you need to easily create believable bass lines in Reason.

Reason Drum Kits Multi Kits Demo

Reason Drum KitsWe didn't just sample the drums. We sampled the entire recording session!

Experimental Pianos

Processed PianosFilmscore, future-pop or something entirely new–Processed Pianos lets you conjure up unique piano sounds to fit your music.

Radical Keys - Steaming Hot

Radical KeysRadical Keys brings you three classic keyboard instruments in a great-sounding package: the Rhodes Mk1, the Wurlitzer and the Pianet-T.

Proper Gender

Layers Quadrasonic Sample PlayerThis Quadrasonic Sample Player offers four layers of classic synth sounds.

The Keys To The Lamborghini

Layers Wave EditionThe nostalgic sounds of the future are yours with Layers Wave Edition.
You may also be interested in: