You're currently on:

VIRTUAL MICROPHONE SYSTEM ML-1
The Slate Digital VMS ML-1 Modeling Microphone is a state of the art cardioid condenser microphone that was designed to be ultra linear, high resolution, and clean. It accomplishes this with a shock mounted, edge terminated, 6 micron, gold sputtered capsule that is meticulously tested to ensure the most pristine tone. When using a high quality and linear preamp such as the Slate Digital VMS ONE Ultra Linear Preamp, the ML-1 will provide the perfect blank canvas for the Slate Digital Microphone and Preamp modeling plugins. Combining the modeling plugins with the ML-1 will produce an entire locker of virtual microphones and preamps.
The "VMS" is a hybrid system that utilizes an extremely transparent condenser microphone, a sonically-neutral preamp, and state-of-the-art digital processing suite that recreates the tone of classic microphones and preamps. The Virtual Microphone System collapses the wall standing between audio engineers and expensive world-class audio tools, allowing them access to the virtual microphone locker of their dreams for under a thousand dollars.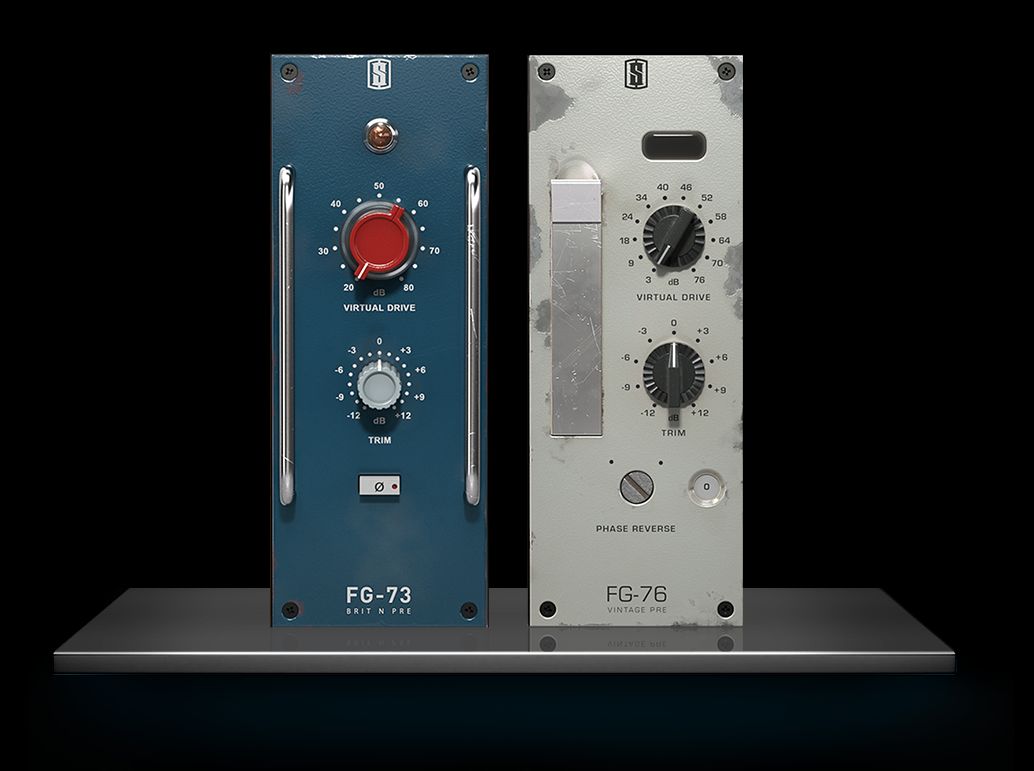 FG-73
The FG-73 preamp module is modeled after one of the most famous discrete solid state preamps in the industry, made in Britain and used on countless recordings. It has a bold, present and warm sound that works great on any audio source – even full mixes.
The FG-76 preamp module is modeled after a vintage German tube preamp that has been used on many classic recordings. It has a thick and colorful tone that can make tracks and mixes sound more 'alive'. The bottom-end saturates in a very unique and musical way, making it a great module for bass guitar and kick drum tracks.
The ML-1 microphone is the centerpiece of the Virtual Microphone System. This large diaphragm mic has a shock-mounted, gold sputtered, 6-micron capsule and a state of the art FET circuit path that ensures the most linear, flat, and clean 'blank canvas' response. Combined with the Slate Digital tube microphone modeling software, it can sound like some of the most classic microphones in recording history.
macOS 10.12, 10.13, 10.14
Intel Processor, 4GB RAM
AU, VST2, VST3, or AAX 64-bit host
Windows 7,8 or 10
Intel or AMD Processor, 4GB RAM
VST2, VST3, or AAX 64-bit host
No iLok Dongle required
You do not need an iLok dongle to use All Access Pass, but you do need an internet connection to use Slate Digital plugins with iLok Cloud.
Perpetual users need to have an iLok 2 or an iLok 3 to use Slate Digital plugins.
You may also be interested in:
| | |
| --- | --- |
| Variant | 1 |
| Specials | May 1, 2020 |