You're currently on: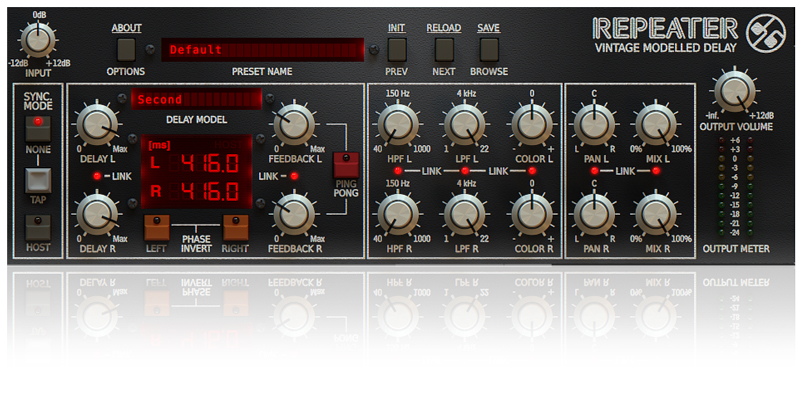 Introducing Repeater Delay
Repeater is a collaboration between Slate Digital and our friends at D16, and it's a dual-delay powerhouse that features 23 authentic delays ranging from classic oil cans and plates to the most famous vintage digital designs. It's packed with sounds and cool features that will add depth to your mixes, and all of that versatility comes with a user interface that's immediately easy to understand and tweak.
Delay is the ultimate tool for adding space, depth and excitement to music, and engineers and musicians have relied on a wide variety of incredible-sounding delay units over the past 70 years to handle those tasks – ranging from early tape machines to modern digital designs. Armed with that history, when Slate Digital and our friends at D16 got together to create a new delay plugin it was obvious to us which of those delays we would model. ALL of them.
MINIMUM SYSTEM REQUIREMENTS
Quad Core i5 Processor
4GB of RAM
Mac OS X 10.7 or Later
Windows 7 & Above
iLok2 Required
RECOMMENDED SYSTEM REQUIREMENTS
Quad Core i7 Processor
8GB of RAM
Mac OS X 10.9 or Later
Windows 7 & Above
SUPPORTED PLUGIN FORMATS
Intel Mac 32bit: VST2, VST3, AU, AAX
Intel Mac 64bit: VST2, VST3, AU, AAX
Windows 32bit: VST2, VST3, AAX
Windows 64bit: VST2, VST3, AAX
You may also be interested in: