You're currently on:
Upgrade from smart:EQ+ or Frei:raum
smart:EQ Live owners, please purchase the smart:EQ 2 Crossgrade
The intelligent equalizer plug-in
Boundless sonic possibilities with smart:EQ 2
smart:EQ 2
smart:EQ 2 enhances detail, clarity and transparency of your mixes after only a few tweaks. Experience a mixing workflow faster than ever before.

Revolutionary learning ability powered by smart:engine

A.I. filter automatically corrects tonal imbalances

NEW: Mid/Side, streamlined interface, instrument profiles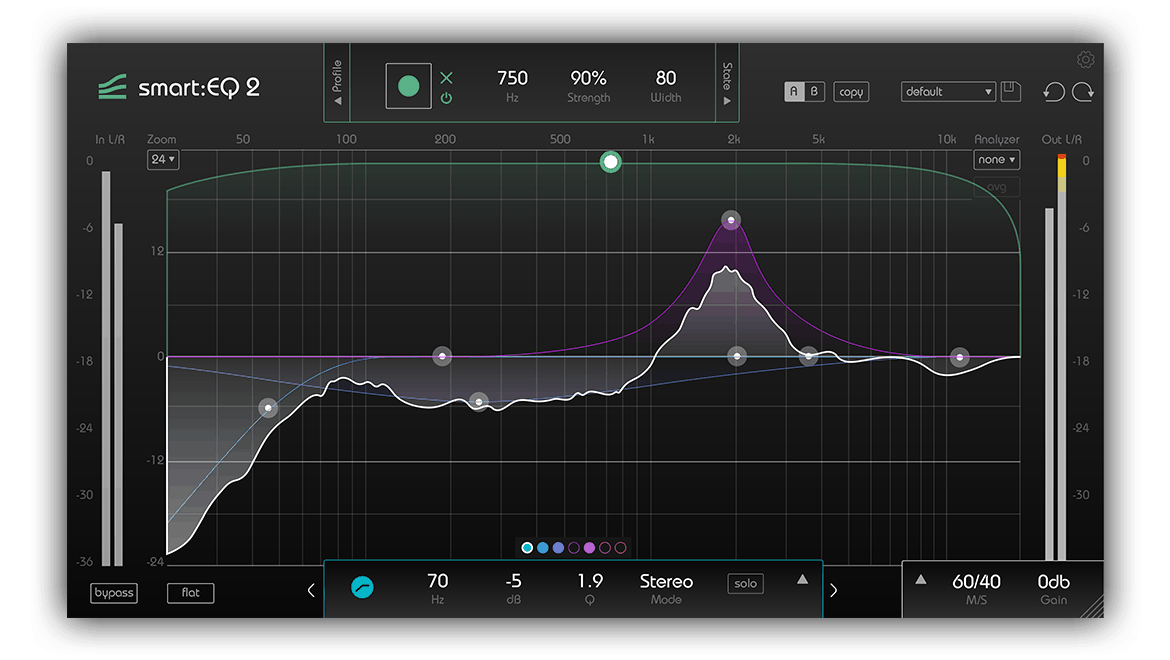 Features
Always a step ahead
---
sonible smart:filter technology
Groundbreaking A.I. technology for transparent mixes
smart:EQ 2 analyzes your audio material and generates a custom filter curve to create a natural sounding tonal balance. Add clarity to your mixes, more punch to single tracks or carve out the harsh parts of your vocal recordings – in seconds and with unprecedented precision.
---
NEW: Pro interface update & M/S processing
May we introduce you to your new go-to EQ
Refine your audio production workflow with the updated super-intuitive interface design of smart:EQ 2. Reach your mixing goals in less time without sacrificing sound quality. Additional M/S processing options allow you to fully control the sonic space of your tracks. Last but not least, the musical and natural sounding filters of smart:EQ 2 turn it into your new go-to EQ.
---
Custom profiles – Create, save, share
Collective intelligence
smart:EQ 2 includes new profiles for content-aware audio processing. Choose the profile for the sound source you are working with. The smart:filter will adapt to the characteristics of the signal. Edit, create, save and share your own custom made profiles. Build your personal library and transfer profiles to your friends and partners. smart:EQ 2 becomes a tool tailored to your personal mixing style.
---
Testimonials
Ask.Audio
smart:EQ is pretty amazing. A completely fresh take on what EQ can do.
Audio editor, TV station Puls4
For me there is no comparable EQ.
Eminem, Xzibit
A truly excellent and genuinely groundbreaking EQ.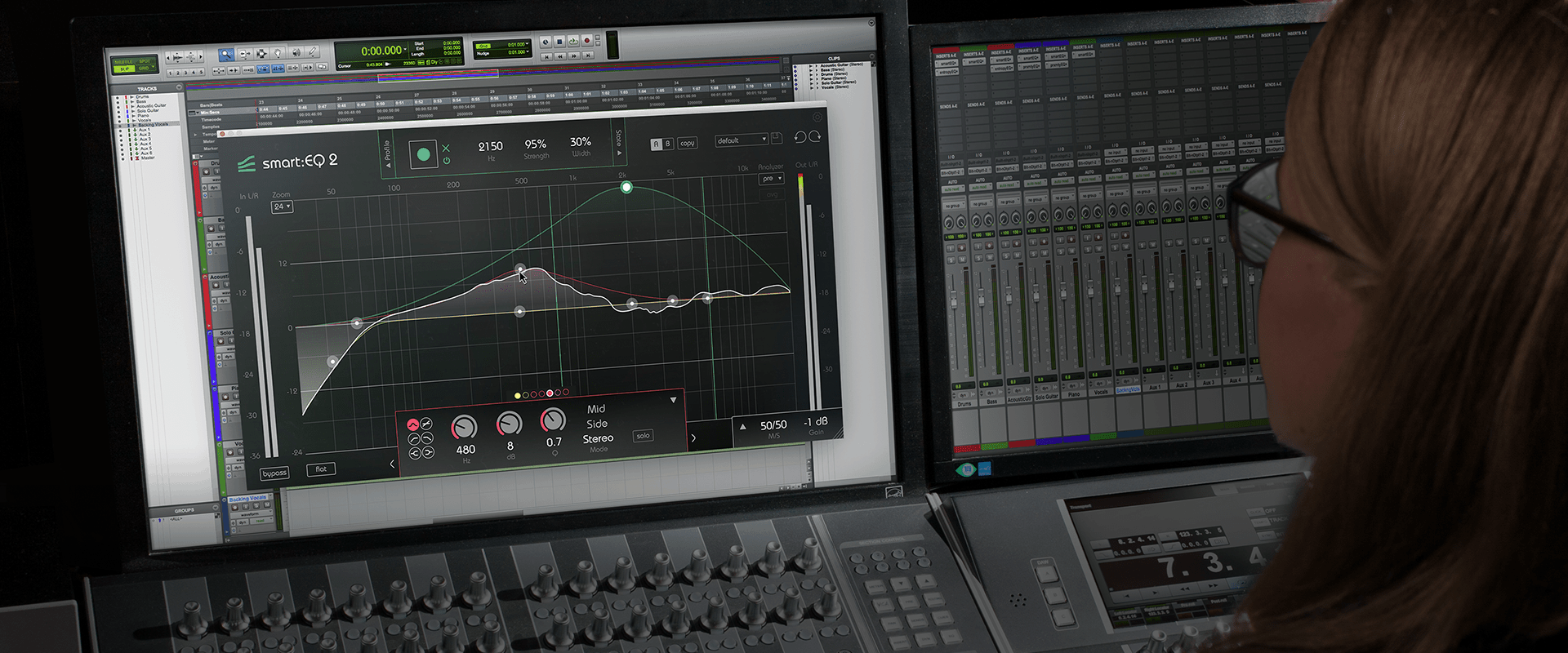 Your new go-to equalizer…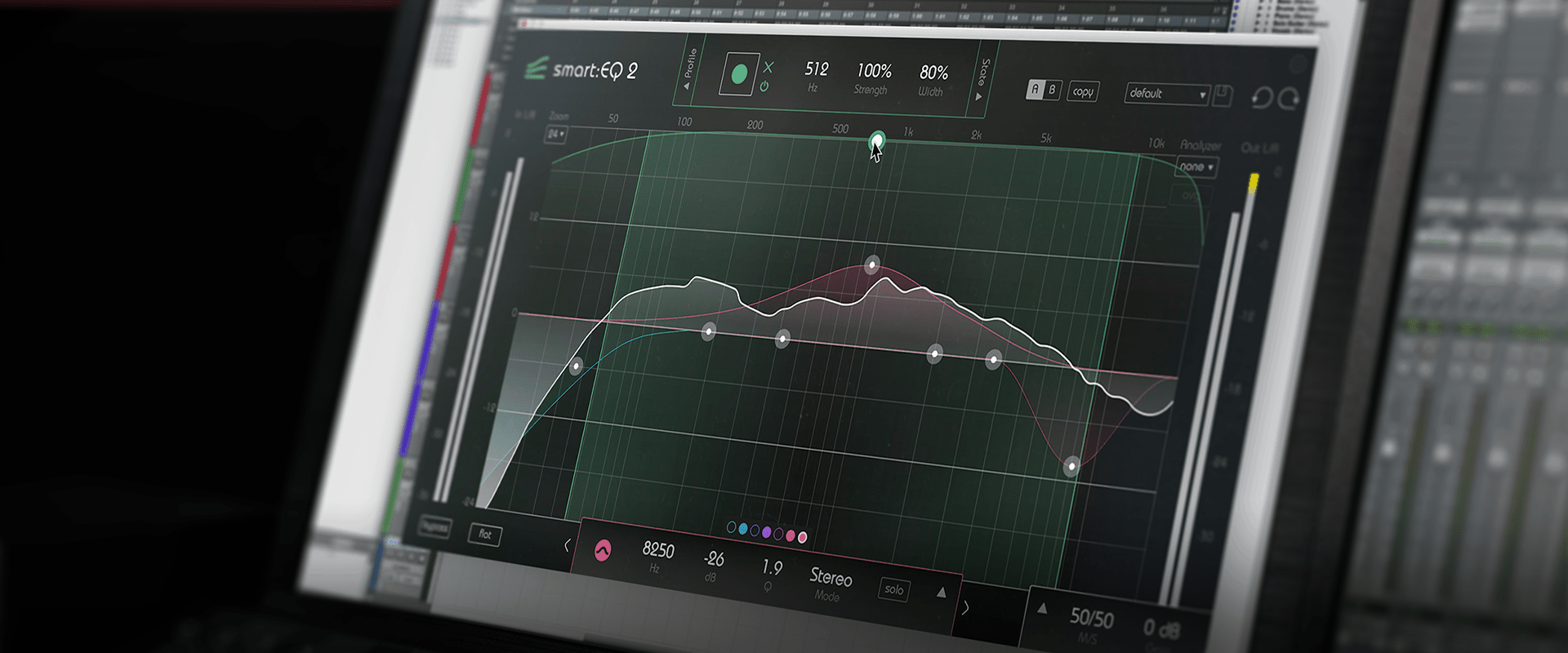 …powered by the unique A.I. smart:engine.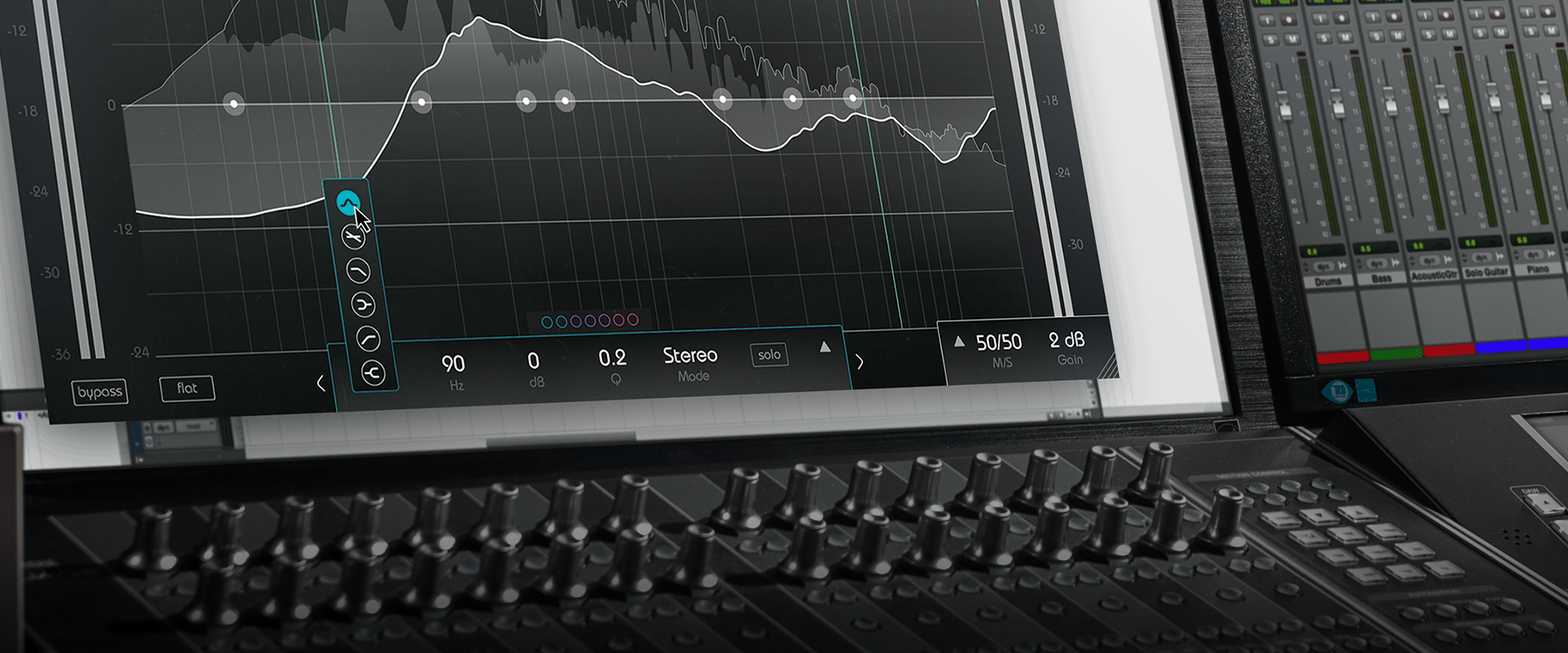 Improved filter types including tilt filter.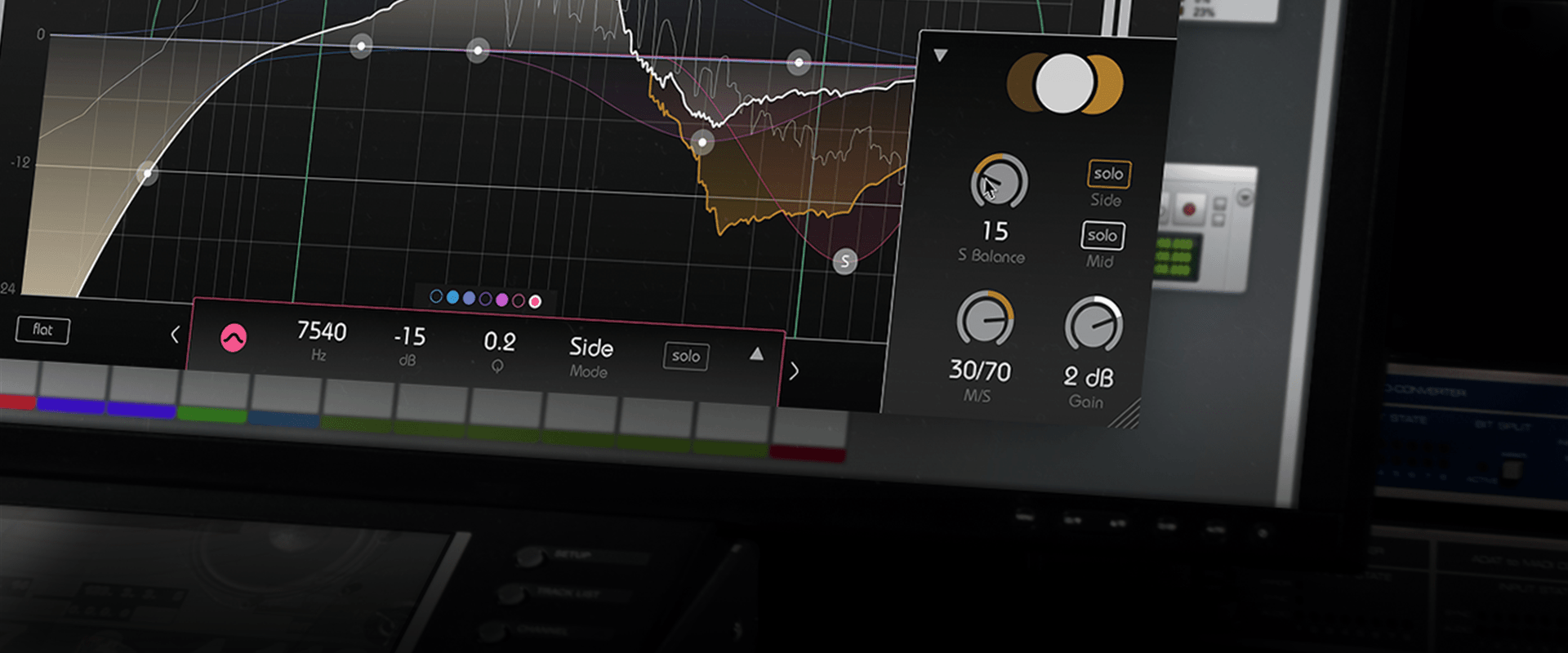 Control width with M/S processing.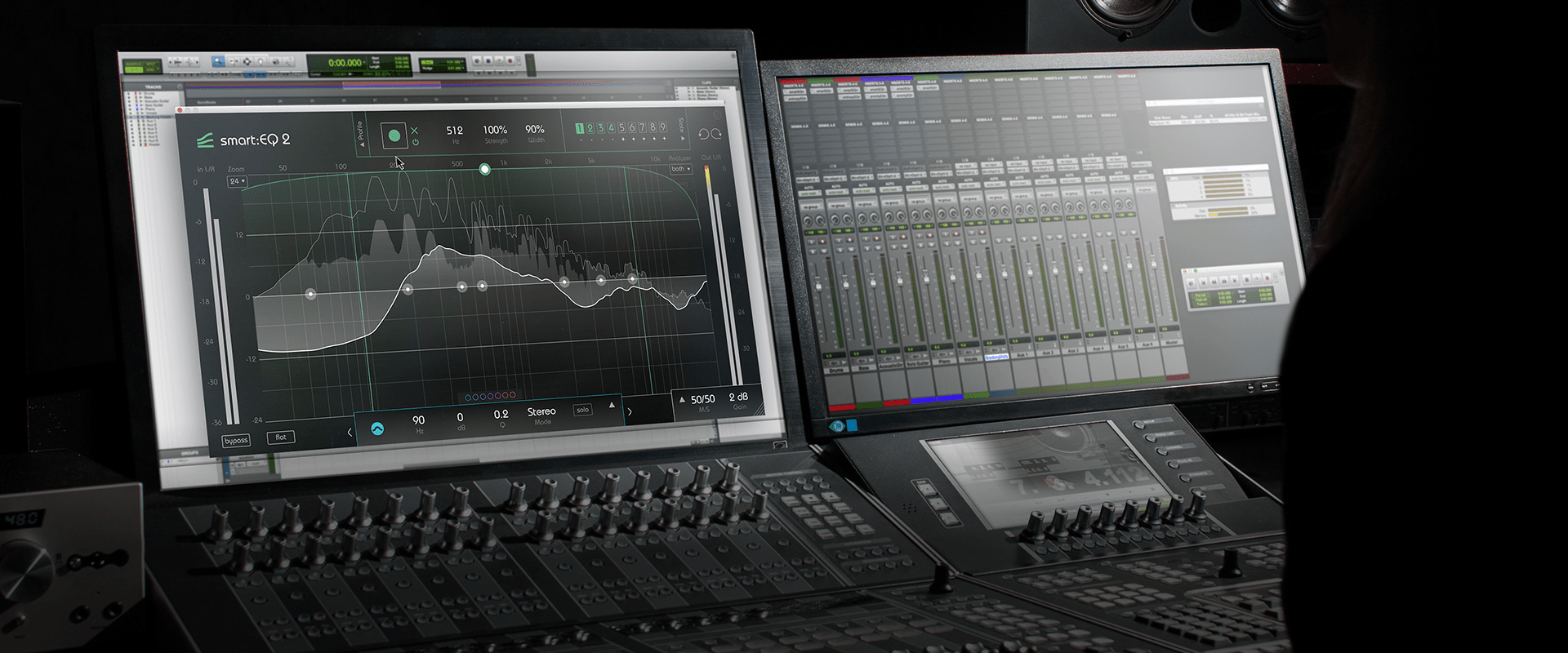 New design, improved visual feedback.
---
sonible plug-ins comparison chart
Which plug-in fits your needs?
| | | | | | |
| --- | --- | --- | --- | --- | --- |
| smart filtering | | | | | |
| acoustic zoom | | | | | |
| transient shaping | | | | | |
| speech mode | | | | | |
| instrument profiles | | | | | |
| zero latency | | | | | |
---
Specifications
Technical details
plug-in
plug-in formats (Mac)
AU, VST2 (universal binary), AAX
plugin formats (Windows)
VST2 (32/64 bit), VST3, AAX
supported samplerates
44.1 kHz to 192 kHz
authorization
machine-based or iLok (see FAQ)
---
RAM
at least 4 GB (recommended)
CPU
at least intel DualCore i5 (recommended)
You may also be interested in: