You're currently on: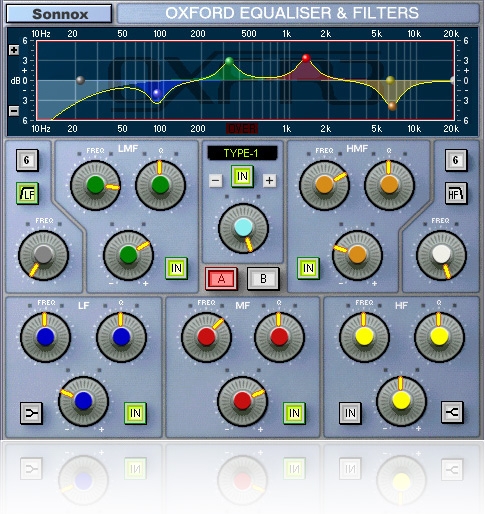 Receive special discounts when buying multiple Oxford plug-ins, simply add this Bundle Discount to your cart or enter the following coupons code when checking out:
sonnox2 - Receive a 20% discount when ordering two Oxford plug-ins
sonnox3 - Receive a 25% discount when ordering three Oxford plug-ins
sonnox4 - Receive a 30% discount when ordering four Oxford plug-ins
sonnox5 - Receive a 35% discount when ordering five Oxford plug-ins
sonnox6 - Receive a 40% discount when ordering six or more Oxford plug-ins
Plug-In Overview:
SONY OXFORD EQs deliver an unparalleled quality and flexibility with very musical results and extremely low noise and distortion, below -130 dB! The EQ & Filters Plug-In comprises out of 5 different sections including HF and LF selectable to shelf. Two additional HF and LF filters add to the power with variable slopes from 6 dB to 36 dB per octave. The models and technology of these Plug-Ins are based on the same as in the popular Sony Oxford consoles and Pro Tools Plug-Ins.
Requires an iLok USB smart key.
Main Features:
Very musical results
4 different EQ-style models for a maximum of artistic flexibility – from British to transparent
Extremely low noise and distortion (below -130 dB)
5 separate sections with HF and LF selectable to shelf
2 separate HF and LF filters with variable slope from 6 dB to 36 db/oct

Platforms Supported
Pro Tools LE (RTAS), M-Powered (RTAS), PowerCore, AU, VST
Please visit:
http://www.sonnox.com/pub/plugins/shop/education.htm
For qualifications on educational Purchases.
Fill out the pdf form from the link given above and send to purchasing@jrrshop.com and please reference your order number.