You're currently on: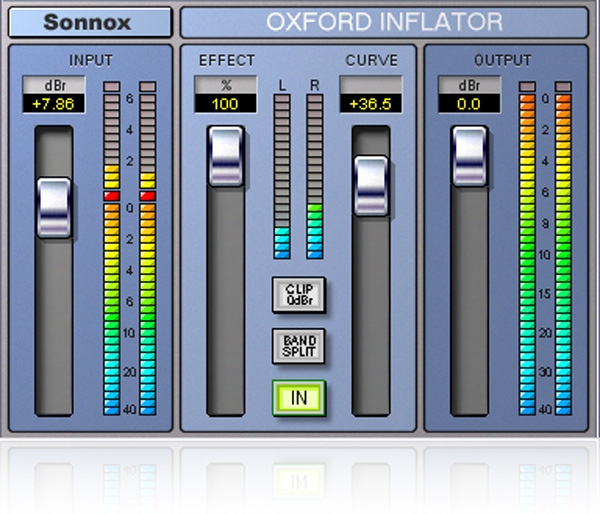 Receive special discounts when buying multiple Oxford plug-ins, simply add this Bundle Discount to your cart or enter the following coupon codes when checking out:
sonnox2 - Receive a 20% discount when ordering two Oxford plug-ins
sonnox3 - Receive a 25% discount when ordering three Oxford plug-ins
sonnox4 - Receive a 30% discount when ordering four Oxford plug-ins
sonnox5 - Receive a 35% discount when ordering five Oxford plug-ins
sonnox6 - Receive a 40% discount when ordering six or more Oxford plug-ins
The INFLATOR is a unique process that can provide an increase in the apparent loudness of almost any programme, without obvious loss of quality or audible reduction of dynamic range, yet avoiding damaging increases in the peak level of the signal. The INFLATOR process can also bring power, presence and warmth to programme material and even provide headroom overload margin above digital maximum with a subtlety and musical character reminiscent of tube systems.
Requires an iLok USB smart key.
Main Features:
Increases the loudness of almost any programme material
Creates warmth, character and dynamic excitement, similar to that of analogue systems
Provides virtual headroom above digital maximum
Creates artistic effects ranging from subtle tube-like harmonic characteristics for warmth, presence and in your face' fatness, to outright saturation distortion modelling
Platforms Supported
Pro Tools LE (RTAS), M-Powered (RTAS), PowerCore, AU, VST