You're currently on:

Audio Recording, Editing, Processing, and Mastering for Mac
Magix Sound Forge Pro Mac 3 supplies you with top-shelf tools for recording, editing, processing, and mastering. Capture up to 32 channels of pristine 24-bit/192kHz audio. Edit down to the sample level using time-based or event-based editing modes. Trim, fade, flip, stretch, reverse, and more using Sound Forge Pro Mac 3's cache of sound-shaping processes and effects. Rescue damaged audio with iZotope's RX 6 Elements, then give it the final professional polish with iZotope's Ozone 8 Elements. And when you're ready to finalize your project, automatic loudness leveling ensures AES/EBU compliance. Complete with a customizable interface and lightning-fast workflow, Sound Forge Pro Mac 3 makes a powerful addition to your software arsenal.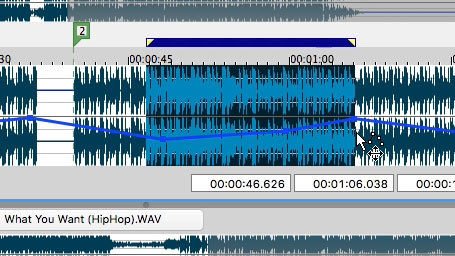 Robust recording and editing capabilities
It's easy to make great-sounding recordings with Sound Forge Pro Mac 3. Experience up to 32 channels of simultaneous recording at 24-bit/192kHz resolution. Perform surgical sample-level edits on multiple files at once via configurable viewing panels. Switch effortlessly between time-based or event-based editing modes. Open and edit the audio stream from many popular video file formats. Use the Detect Clipping command to locate and repair clipped audio before it becomes a problem. Use the normalize feature for both peak and RMS normalization. Change the number of channels in an audio file, reverse the channels of a stereo file, or intermix the channels of a multichannel file to create interesting panning effects. Beyond that, Interoperability with SpectraLayers Pro 4 supplies you with the best of both waveform and spectral editing. And when you've finished editing, you can enhance your audio with Sound Forge Pro Mac 3's native arsenal of processes and effects.
Finish your projects right with this mastering powerhouse
With Magix Sound Forge Pro Mac 3, you can expect superb-sounding masters every time. Automatic loudness leveling takes the guesswork out of finalizing AES/EBU-compliant, broadcast-ready masters. Audition your files and hear exactly what your mastered-for-iTunes audio will sound like before rendering. Bit depth and sample rate conversion is handled by iZotope's MBIT+Dither and 64-bit SRC plug-ins, supplying you with the utmost in quality. At Sweetwater, we appreciate Sound Forge Pro Mac 3's speedy workflow — with a single click, you can pass multiple audio pre-masters through unique plug-in chains as they're being burned, disc-at-once, to a Redbook-standard CD.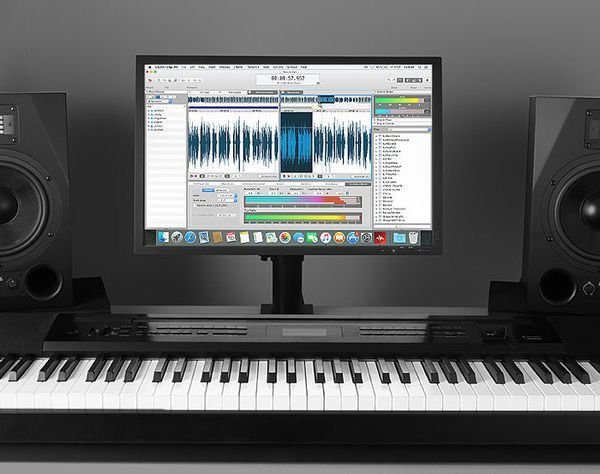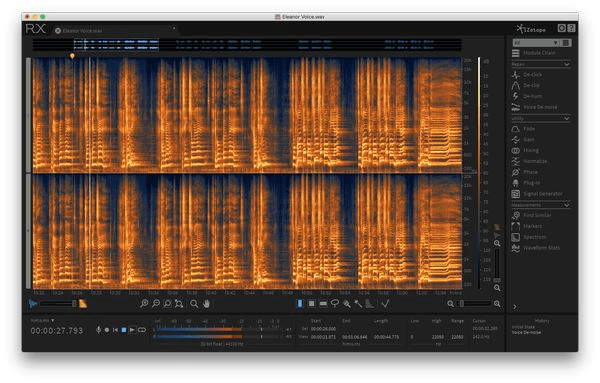 Rescue damaged audio with iZotope RX 6 Elements
You record your project, and everything goes well. Then you play it back and realize that you can hear the neighbor's dog barking, the guy down the street was mowing his lawn, and the air conditioner kicked on. In the past, these distractions would have wrecked your recording. But since Sound Forge Pro Mac 3 includes iZotope RX 6 Elements, that's no longer the case. This indispensable app works like a photo editor — you just paint away the unwanted sounds. It's almost like magic!
Includes:
Voice De-noise
De-clip
De-click
De-hum
Comes with iZotope Ozone 8 Elements mastering software
Magix Sound Forge Pro Mac 3 includes iZotope's Ozone 8 Elements. This powerful mastering suite is loaded with three powerful modules that will get your mixes radio- and streaming-ready. Optimize your mix's sound field with Ozone's Imager. Sculpt it to perfection with its EQ. Pump it up to professional levels with its acclaimed Maximizer. And if you're having trouble getting started, Ozone 8 Elements' Master Assistant uses your audio's sonic profile to get you to a logical starting point. On top of that, Ozone 8 Elements' professionally designed presets make achieving a studio-quality master a painless endeavor.
Includes:
Imager
Maximizer
EQ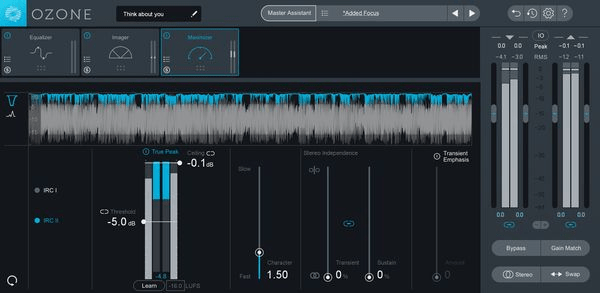 Magix Sound Forge Pro Mac 3 Features:
32 channels of simultaneous recording at 24-bit/192kHz resolution


Configurable viewing panels allow surgical sample-level edits on multiple files at once


Switch effortlessly between time-based or event-based editing modes


Open and edit the audio stream from many popular video file formats including XAVC, XDCAM, AVCHD, and more


Detect Clipping allows you to locate and repair clipped audio before it becomes a problem


Normalize feature with both peak and RMS normalization modes


Change the number of channels, reverse channels, or intermix channels


Interoperability with SpectraLayers Pro 4 (sold separately) supplies you with both waveform and spectral editing


Native arsenal of processes and effects for enhancing your audio


Automatic loudness leveling takes the guesswork out of finalizing AES/EBU-compliant, broadcast-ready masters


Mastered for iTunes auditioning lets you hear what your mastered-for-iTunes audio will sound like before rendering


iZotope Bit depth and sample rate conversion plug-ins supply you with the utmost in quality


Pass multiple audio pre-masters through unique plug-in chains as they're being burned, disc-at-once, to a Redbook-standard CD


iZotope RX 6 Elements includes advanced restoration tools for rescuing your damaged audio


iZotope Ozone 8 Elements is a powerful mastering suite that will get your mixes radio- and streaming-ready


zPlane's élastiquePro v3 yields natural-sounding pitch and time manipulation


Flexible interface tailors your work environment to your personal preferences


Use the simple synthesis plug-in to generate basic waveforms and noise

Wave Hammer combines a classic compressor and volume maximizer
Specifications
Supported Operating Systems:
Mac OS X 10.9 (Mavericks), 10.10 (Yosemite), 10.11 (El Capitan), 10.12
Minimum system requirements:
Processor: Intel Core 2 Duo, Core i3, Core i5, Core i7, Xeon-Processor
RAM: 2 GB
Hard drive space: 200 MB
SUPPORTED FILE FORMATS
Read: 3G2*, 3GP*, AAC*, AIF*, AMR, FLAC, CAF*, M4A, MP3, MP4*, SDII, SND*, W64*, WAV*
Write: G2*, 3GP*, AAC*, AIF*, CAF*, FLAC, M4A, MP3, MP4*, SND*, W64*, WAV*

*Multichanel support
You may also be interested in: