You're currently on: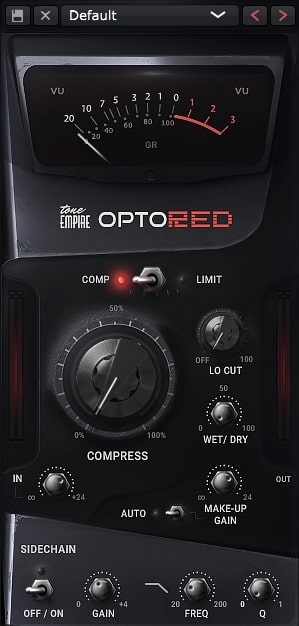 OptoRED
Enhanced Classics Series
A transparent Optical Attenuator (compressor) based on the classic American unit used on countless hit records.

Optored is based on the T4B optical attenuator cell used in the famous American unit. This goes way beyond a regular optical compressor and offers a sidechain circuit, a low cut filter, auto gain makeup additionally which makes it suitable not just for vocals and bass, but also drums, percussion, instruments or even the mix bus!
The lo cut filter is a convenience feature added for artists in a tracking scenario. This can be used in real-time ( lo latency ) directly while recording vocals or instruments.
You may also be interested in: