You're currently on: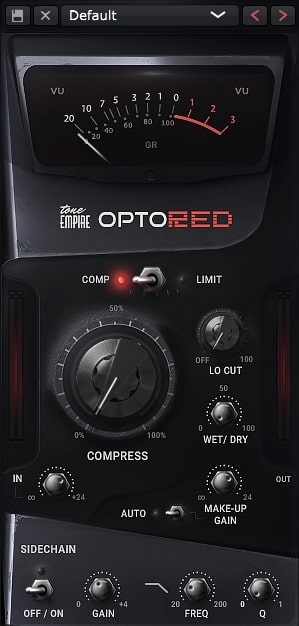 30% Off On BeatSkillz & Tone Empire For Students
With the amount of producers and teachers that are helping students excel in their passion, we couldn't be more stoked to announce this 30% Student Discount on every BeatSkillz & Tone Empire Plugin. You are the ones responsible for pushing the scene forward and with your creativity & our plugins, pushing the envelope is no hard task. We hope the aspiring producers find our contribution worthwhile.
Terms & Conditions:
Student discounts are 30% of the displayed retail price. Students can purchase any plugin only once.
BeatSkillz/Tone Empire will return or cancel any duplicate purchases or orders that do not qualify.
Students cannot avail any discount on products which are already on sale.
OptoRED
Enhanced Classics Series
A transparent Optical Attenuator (compressor) based on the classic American unit used on countless hit records.

Optored is based on the T4B optical attenuator cell used in the famous American unit. This goes way beyond a regular optical compressor and offers a sidechain circuit, a low cut filter, auto gain makeup additionally which makes it suitable not just for vocals and bass, but also drums, percussion, instruments or even the mix bus!
The lo cut filter is a convenience feature added for artists in a tracking scenario. This can be used in real-time ( lo latency ) directly while recording vocals or instruments.
You may also be interested in: