You're currently on: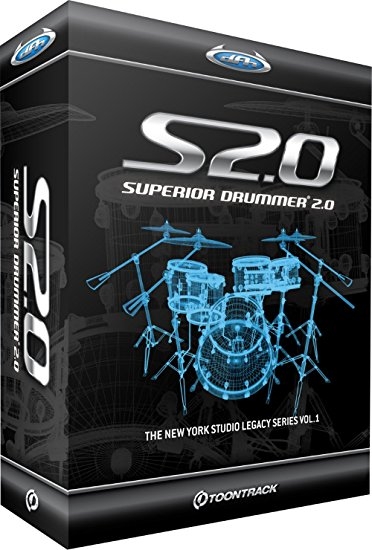 Superior Drummer® 2.0 is a complete overhaul of the original dfh Superior engine but we've made painstakingly sure to lose nothing of the sound quality, attention to detail and musicality that has made the Toontrack® Music drum sampler line what it is.
Superior Drummer® 2.0 has been re-developed for optimized use with e-drums with more effective use of sample layers and much improved loading times. It will include custom MIDI played by Nir Z accessed through the all new customized MIDI engine and arranger EZplayer® pro, it will feature stand alone capacity through Toontrack solo. From premium UK based software developer Sonalksis Superior Drummer® 2.0 has been fitted with, 5-band EQ, high and low pass filter, compressor, gate and transient designer filters.
The new interface is reminiscent of EZdrummer® with its simple handling and lay out but gives its user layer upon layer of in depth features to create the ultimate drum track.
All new construction windows with features such as:
• ADSR
• X-pads - Load instruments from any Toontrack® library to add positions or to double instruments on the position of your choice.
• The ability to read and combine all dfh Superior and EZdrummer® sound libraries.
All new internal mixer featuring bussing capabilities and with built in FX delivered by Sonalksis such as:
• 5 Band EQ
• Highpass and Lowpass filter
• Gate
• Compressor
• Transient
Installation
Choose between four different modes of custom installation, from the 4Gb basic install up to the full 20Gb sound bank.
You may also be interested in: