You're currently on:
Download License! Email Delivery!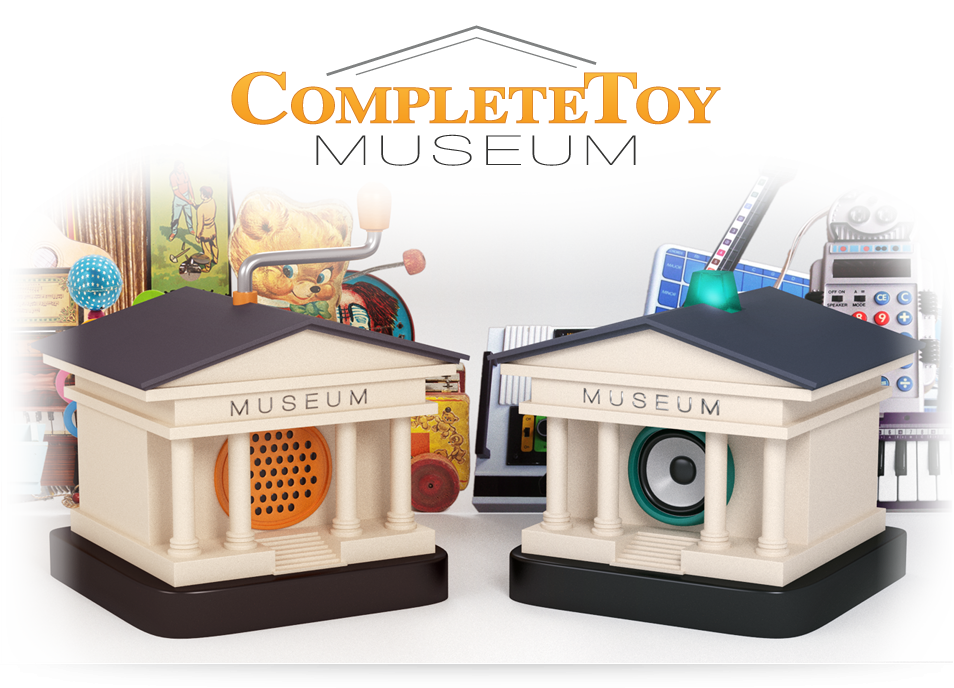 A great discount on 2 fabulous libraries
Acoustic Toy Museum & Electric Toy Museum
Over 300 musical toys sampled to bring you this massive collection, weighing in at nearly 20 GB!



The Ultimate Acoustic Toy Collection

Quite possibly the craziest sound library ever conceived - literally hundreds of musical toys meticulously multi-sampled at 24/96 with world-class equipment. Everything from toy pianos, guitars, bells, xylophones, baby drums, melodicas, blow toys, music boxes and more - nearly 13 GB in all. We even went to the museum (Musée des Art Décoratifs) and sampled their collection of antique musical artifacts!

The Definitive Electric Toy Retrospective

97 vintage music toys including Style-o-phones, speech and development toys, organs, music toys, mini samplers, drum machines and more - meticulously captured at 24/96. We sampled every odd sonic blip and speaker glitch these gizmos could make resulting in a massive 7 GB library of over 1000 presets (more than 14,000 samples in total) ready to add life and variety to all of your productions.


A Wide Range of Acoustic Toys, from the Most Popular to the Rarest Ones


We secured access to a number of private collections of these musical gems, including a famous museum, Musée des Art Décoratifs which shares space with the Louvre in Paris, in order to create the de facto acoustic toy sound library.

No library in the world has such a wide range of acoustic toys - literally hundreds of musical toys, in every conceivable category. The value of this library isn't just in numbers, great effort was made to capture the authentic sound and detail of each instrument. We meticulously multi-sampled everything at 24 bit / 96 kHz with world-class microphones and Class-A equipment. We even recorded full phrases from the music boxes and loops with the baby drums and toy guitars.

Includes Toy Pianos, Musical Boxes, Ancient Automates, Wood and Metal Xylophones, Mini Bells, Baby Drums, Toy Guitars, Ukulele, Melodicas, Small Accordions, Harmonicas, Percussive, Funny Horns, Musical Gadgets, Musical Cubes, Plastic Tubes and much, much more. Download the Content PDF for a full list of all included toys.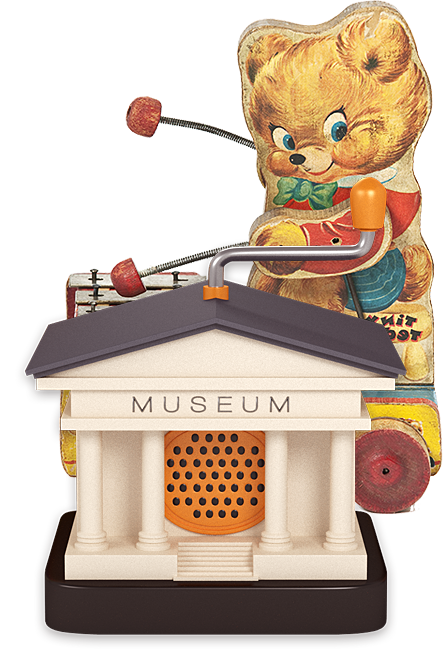 Toy Pianos and Keys
The most complete selection of toy pianos in the world; including Michelsonne pianos, rare wood pianos and more


Xylophone and Metal
A great selection of xylophones and metallophones, sanza and clavi-harps


Children's Bells
Simple bells, key triggered bells and chimes


Toy Guitars
Guitars and ukuleles—multi-sampled, chords and loops, all expertly played in various
tempos and every key


Music Boxes
Distinct classics and newer models with clean tones. Classic models come with presets
that can randomly play each note


Baby Drums
A child's school set and a very cheap cardboard set, both recorded with a session
drummer in a professional studio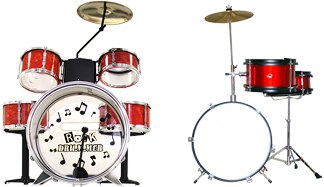 Baby Percussion
More than a dozen different percussive instruments cover a wide range of styles


Melodicas
Melodicas, accordions and harmonics


Blow Toys
Recorders, whistles, tiny trumpets and more


Musical Gadgets
Giggle sticks, puzzling boom whackers, everything we couldn't easily categorize


Ancient Automates
Animated plush animals


Kindergarten
Roly-poly toys, moo boxes, play centers and more
Warning: Must be 36 mo. old or more to play with this category



A Massive 7GB Library of 97 Toys


In line with our work on the Acoustic Toy Museum, we set out to create another playful retrospective, this time focusing on battery-powered contraptions. We found some 97 different toys dating back to the 60's, some with truly incredible character.

The sounds of playful blips and cheap plastic come alive through our meticulous process; over 14,000 samples at 24 bit / 96kHz with many instruments multi-sampled with release samples for each note, rhythms converted into sliced loops, GM drum kits, and FX and speech voices all carefully organized for easy navigation.

We sampled everything. Every note, every key press, every click, resulting in a truly comprehensive and highly detailed library of classics, unmatched in the industry.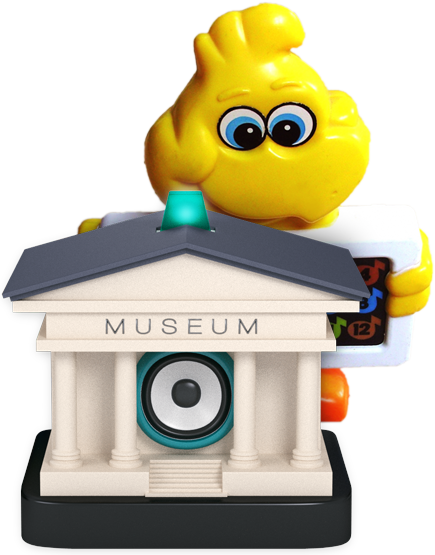 Children's Toys
These toys are particularly designed for kids, even if most of the time,
elders do play with them


Developed Toys
Sometimes, real advanced keyboards are hidden behind the word "toys",
whosse technique nonchallenges some tedious semi-pro keyboards


Drums & FX
Especially designed for drums and FX, whether they re pure sound FX machines or
drum machines. That's the rythm of the household


Mini Sampler
Seriously impressing for their days and intent, these keyboards came with a microphone
and/or RCA sampling facility


Musical Toys
More toy than musical, most of the time with no keyboards,
some of them hide very surprising features ...


Organ Basic
THE electric organs that have been scattered about in youngsters' bedrooms for
the last 40 years


Silly
It's not they sound poorly, it's not they were too wuickly designed, it's not we don't
love them, it's just ... totally silly!


Small
These keyboards were designed to be "child-fingers-compliant". Some machines from
this category became iconic


Speech
These are talkative toys, whether it's for learning spelling, just for fun or for making music


Style-o-Phone
One of the best and oldest kind of musical toys ever designed

Summary
Size : 21.59 GB library
Collection : A huge collection of musical toys
Content : 317 instruments, 2,125 presets, 29 kits, 653 loops, 19,590 samples
Sample Resolution : 96 kHz
Miscellaneous : Combines 2 libraries, Acoustic Toy Museum and Electric Toy Museum
You may also be interested in: