You're currently on: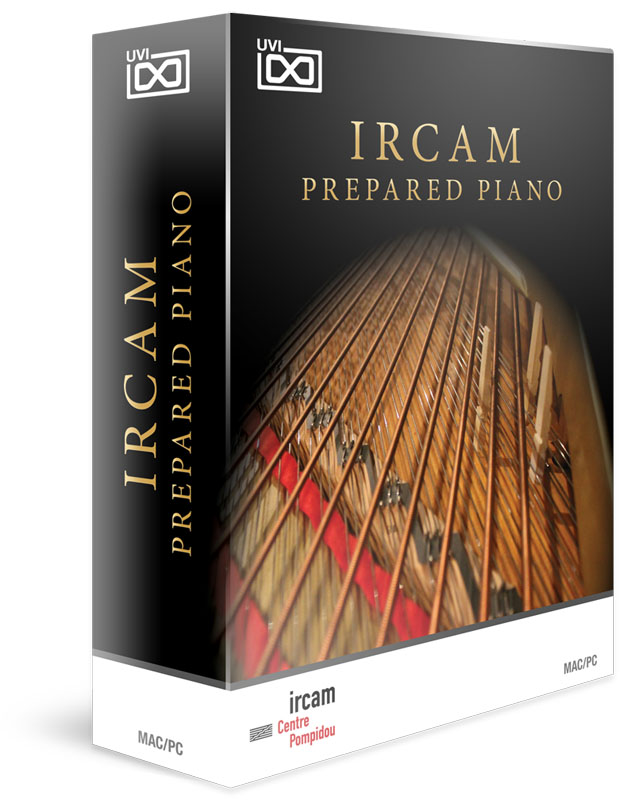 We have been working with UVI and the world's leading acoustic research center, IRCAM, to bring you this very special instrument.
Recorded at the IRCAM labs in Paris on a Yamaha C7 Grand Piano, IRCAM Prepared Piano boasts over 45 contemporary preparation techniques deeply multi-sampled with the finest equipment available by some of the worlds leading acoustic technicians.
The UVI sample engine gives you up to two simultaneous preparations per note and advanced parameter editing, providing nearly endless configuration possibilities. Utilize screws, erasers, coins, clothespins, sticks and more–excite the strings with a mallet, plectrum, bow or even an eBow.
Also included is the latest UVI technology, SparkVerb™, a highly advanced synthetic reverb that focuses on sound quality and musicality. Add lush atmosphere to any of your configurations instantly!
Quickly explore new sound environments with the built in randomization features and listen as this massive instrument delights your ears with previously unheard timbre and texture combinations.
If you're a musician or sound designer who likes to explore the cutting edge of avant garde, IRCAM Prepared Piano offers an experience like no other.