You're currently on:
Download License! Email Delivery!

The Essential Acoustic Keys Collection
The result of over 20 years in making sample-based instruments, Key Suite Acoustic was designed to be your desert-island acoustic keyboard library. Enjoy a wealth of deeply-sampled and immaculately recorded instruments with a level of sound quality and control you'd only expect to find in a professional recording studio. From dynamic and powerful concert grand pianos to the charactered sounds of the celesta and harpsichord, there's something special for every project - and with multiple mic signals, customizable envelopes, filters and a pro-grade effect chain to polish your sound, you may never reach for another acoustic key library again!
Exceptional Instruments with Real Character
Every physical instrument has its own sound and unique character, and that's part of what makes this collection so special. Each instrument in Key Suite Acoustic was auditioned by our sound designers and chosen specifically for its exceptional tone and musicality, bringing new life to your music with characterful sounds rich in depth and detail.
Deeply-Sampled with the Finest Equipment
We've gone the distance to create the finest quality recordings and most reliable engine possible. Applying our 20+ years experience in the field you'll hear the difference right away, from the knowledgeable choices in microphones, placement, converters and processing, to the natural response from deep multisampling and precision editing, we've worked hard to ensure Key Suite Acoustic delivers 'that' sound right from the start.
Professional Sound at Your Fingertips
Great instruments and recordings are only the beginning, with Key Suite Acoustic we've created a library that delivers not only pristine sound but a fast and flexible interface for sculpting it in any way you need. From adjusting individual microphone levels to a professional-grade effect rack with impulse response processor, multi-band EQ, digital delay, multimode modulation, and reverb, you'll find the right sound for any situation, any arrangement, and any style, from classical to experimental and beyond.
INSTRUMENTS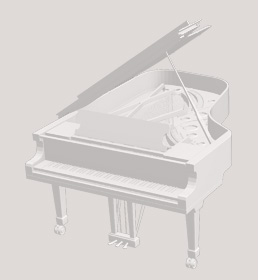 GRAND PIANOS
-
Model D
-
Italian F278
-
Japanese C7
-
Hybrid Custom
-
Baby Grand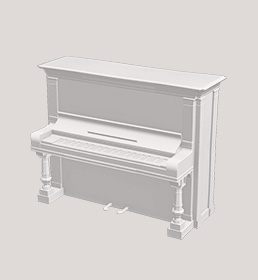 UPRIGHT PIANOS
-
Grand Upright
-
German Upright
-
Tender Upright
-
Tack Upright
-
Honky-Tonk Upright
-
The Compact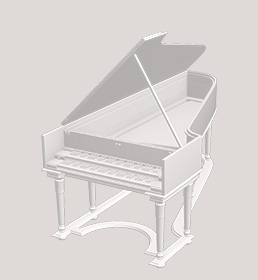 PLUCKED STRINGS
-
Harpsichord
-
Clavichord
-
Spinet
-
Blanchet Cembalo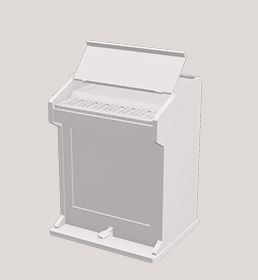 METALLOPHONE
-
Celesta
-
Keyboard Glockenspiel
-
Papageno Bells
-
J-Celeste
-
Dulcitone

The renowned Steinway Concert Grand Model D, recorded in one of the finest studios in the world (Guillaume Tell in Paris) we utilized a number of microphones including the Neumann U67 to deliver a warm and majestic sound.
The famous Italian Fazioli. After auditioning a number of models including the more commonly recorded F308, we found this particular F278 and room to have a singularly beautiful response and musicality.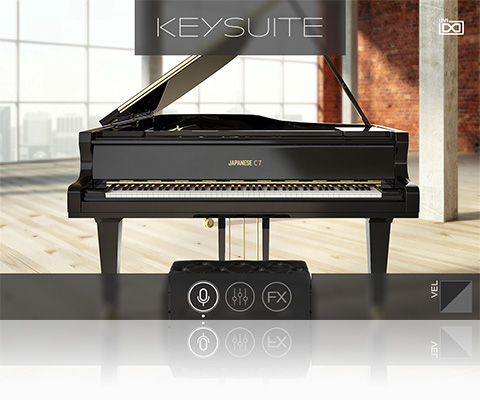 The elegant yet forward Yamaha C7 Concert Grand Piano. An excellent choice for the gigging musician, we find it delivers the perfect tones for contemporary jazz, rock and pop.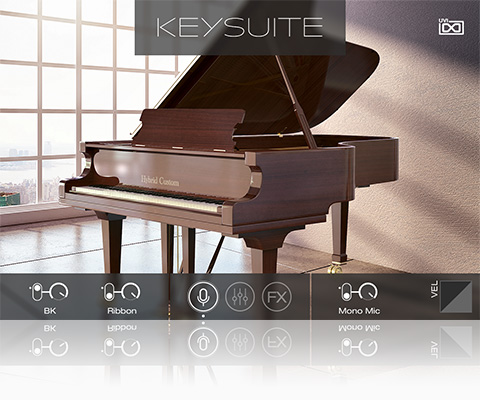 Exclusive to UVI, this custom piano was built utilizing parts from Yamaha, Steinway and Bösendorfer to create a truly unique and powerful sound. Recorded with Royer, BK and Neumann mics.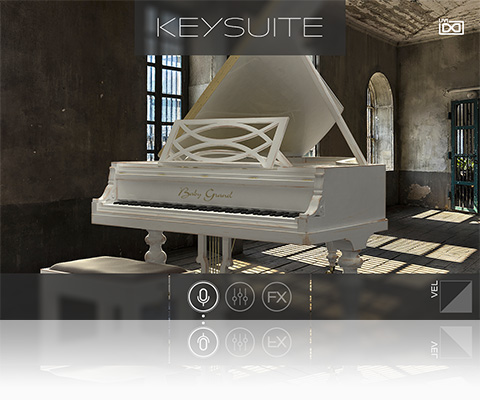 A 1930's Erard Baby Grand captured on location to preserve its unique warmth and history. A rare and fascinating piano its tones bring the past to life, imparting a sense of mystery and longing.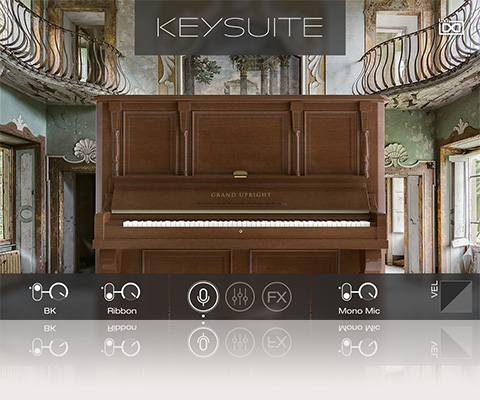 A rare 100-year old Steinway Grand Upright, refurbished and recorded with a multi-mic configuration allowing for deep tonal control - an exquisite sound from a vintage gem.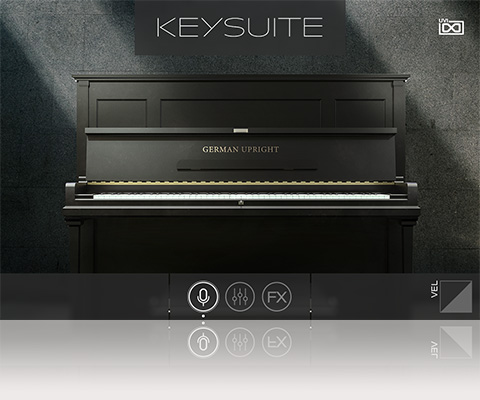 The Seiler Upright Grand delivers an exacting and detailed sound yet retains the warmth and personal qualities you'd expect from an upright, a truly versatile instrument.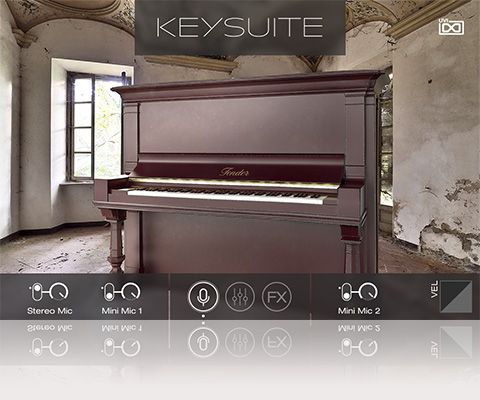 Recorded on-location in South Africa, this Blüthner resounds with a tender tone and unique sound uncommon to grands, great for intimate pop and soft passages.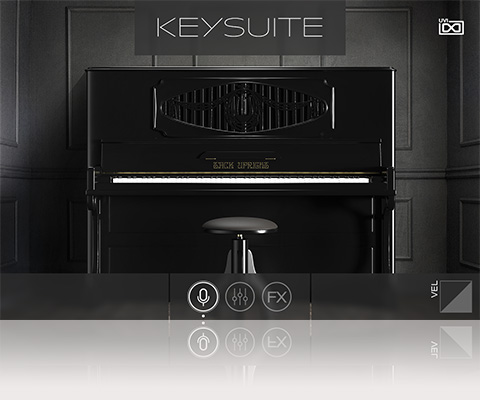 An antique upright with well-worn strings and the hammers prepared with brass tacks, this piano offers a warm and charactered tone with a slightly percussive quality.

The classic spaghetti western saloon upright complete with natural detune, recorded with vintage mics and preamps for an authentic and charactered sound.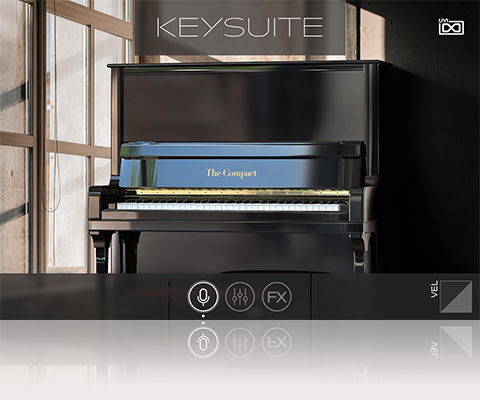 The Ostlind Compact is a small 5-octave piano, full of charm and a slight natural detune. If you're looking for the piano sound of a secluded back-alley club look no further.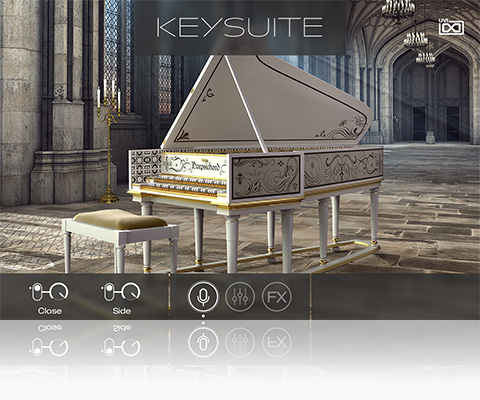 Produced by our friends at AcousticSamples, this UVI-exclusive offers what may be the definitive virtual harpsichord, deeply sampled and expertly programmed for a wonderful sound.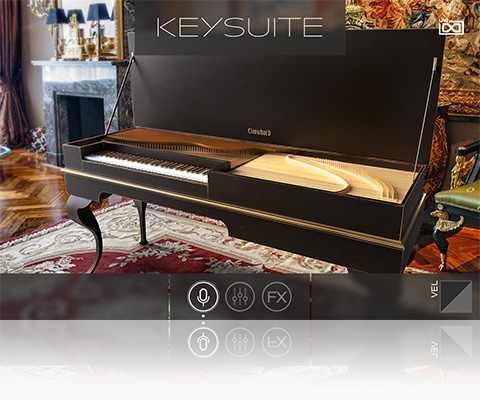 The ancestor of the clavinet, the Clavichord has a distinctly Baroque sound to it perfect for classical, a period-piece score or a haunting accompaniment.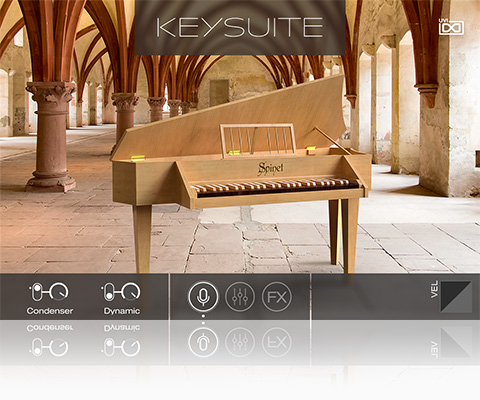 The Spinet is a small, boutique piano. As such the tonal quality is narrow and the action is more audible. A charactered instrument with a distinct sound.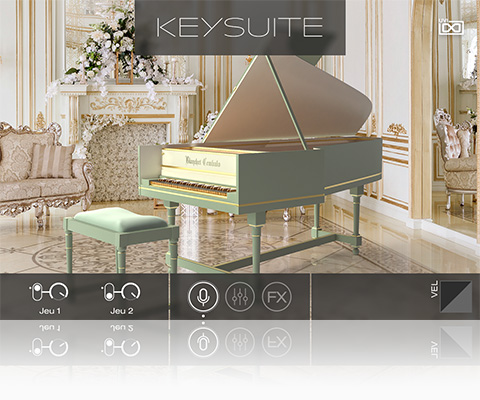 Built by Ferdinando Granziera in Milano, Italy the Blanchet Cembalo is a perfect reproduction of a Blanchet harpsichord, renowned instruments with a timeless quality.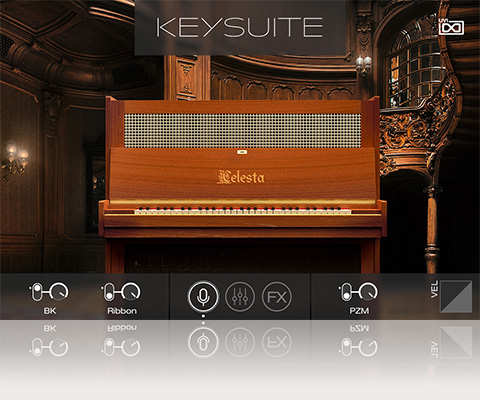 Perfect for classical, opera, and modern themes, this Celesta by Schiedmayer delivers a historic sound with brilliant charm and exacting detail.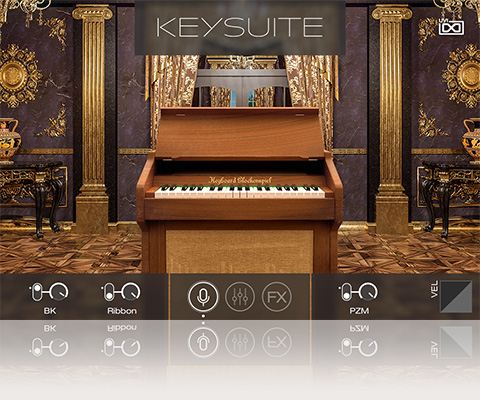 A very rare Mustel keyboard Glockenspiel, this particular instrument was built to specification for the Berlin Philharmonic Orchestra and can be heard in many of their recordings.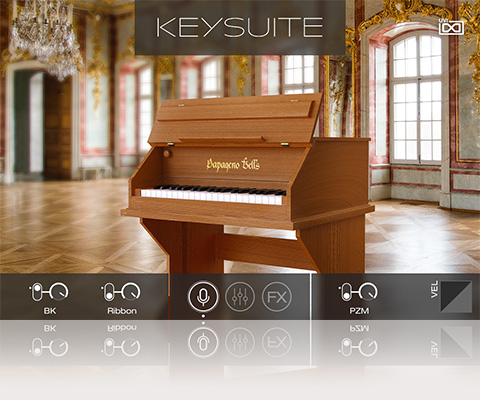 A reproduction of the original from 1750 using original parts, the Papageno Bells deliver a clear and brilliant sound used most famously by Mozart.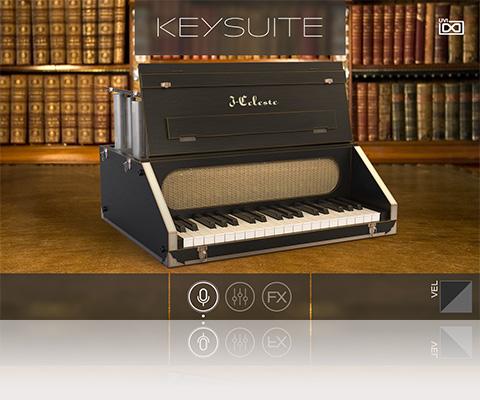 This 3-octave road-cased JenCo Celesta was close-miked in mono for a charming and charactered take on the classic celeste sound.

Designed in the 1860's, the precursor to the Rhodes electric pianos produces sound by the striking of tuning forks with felted hammers - deeply-sampled and rich with detail.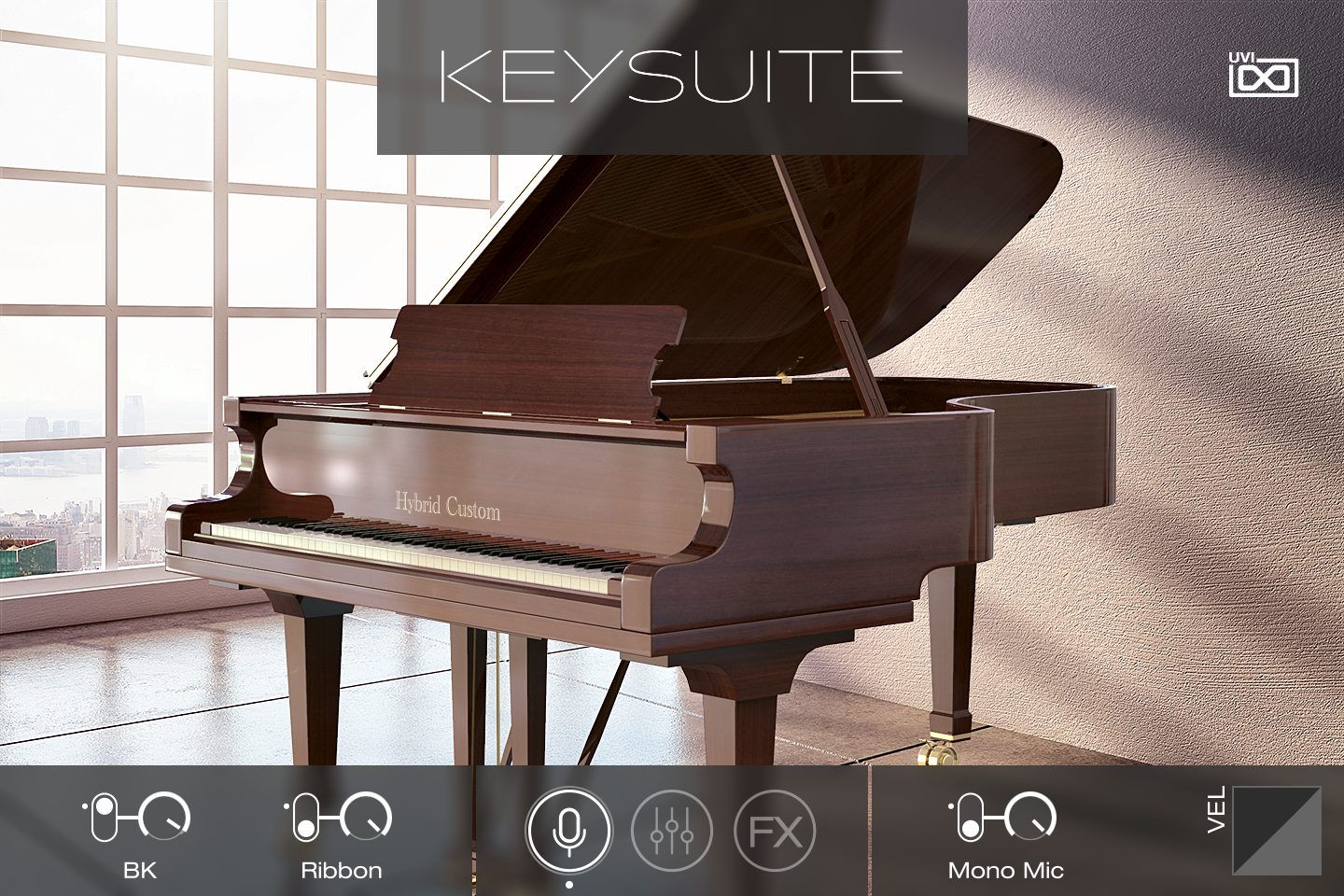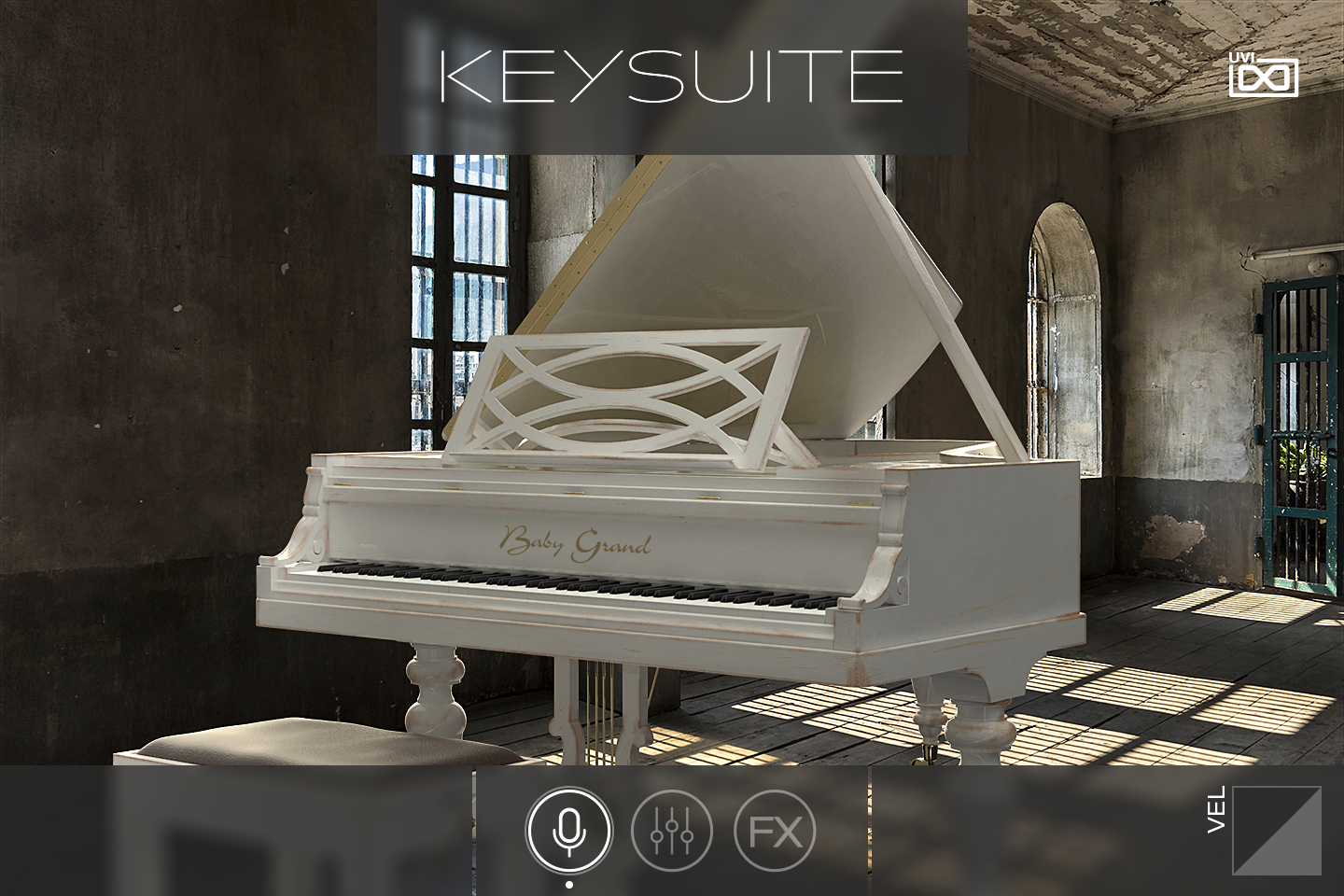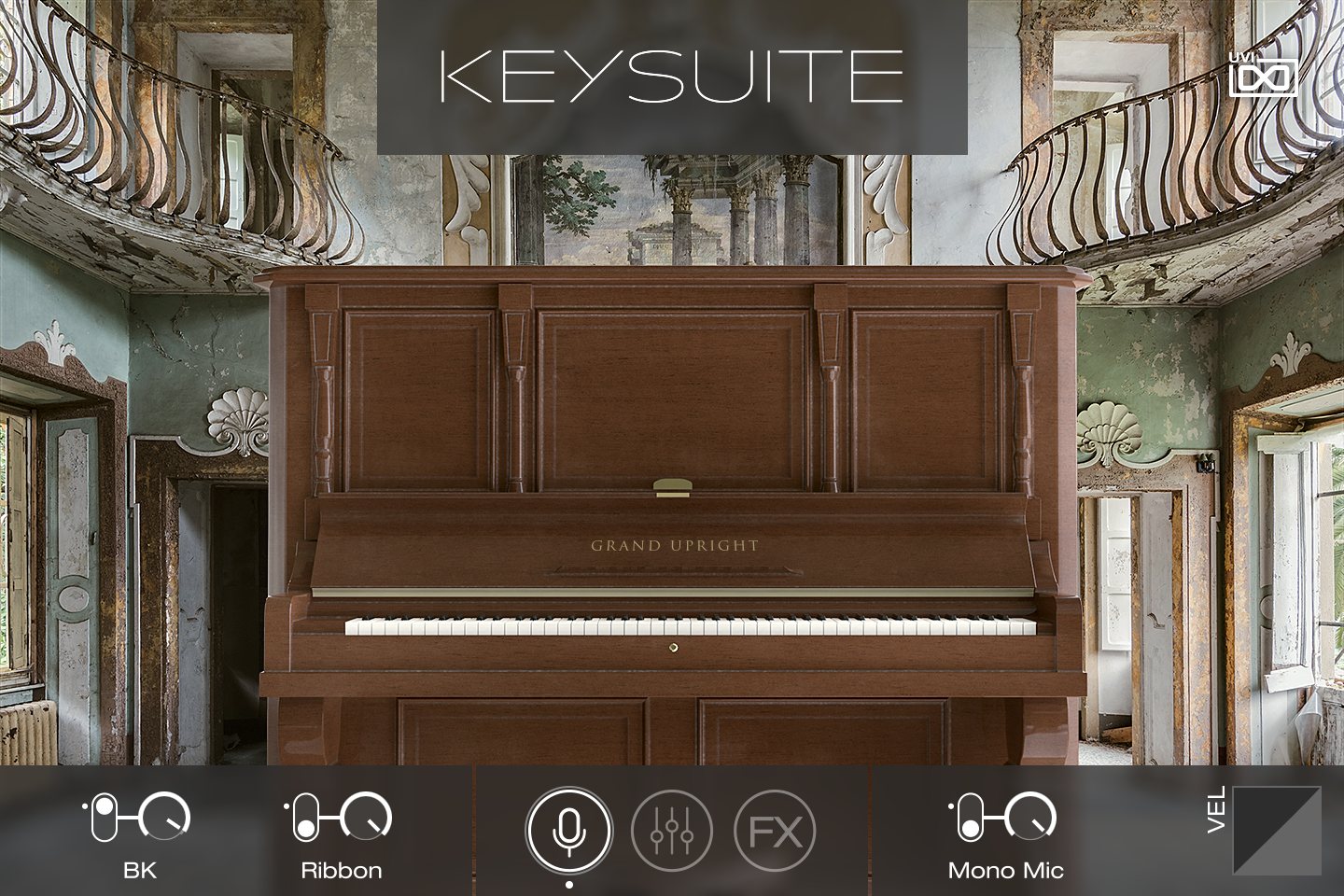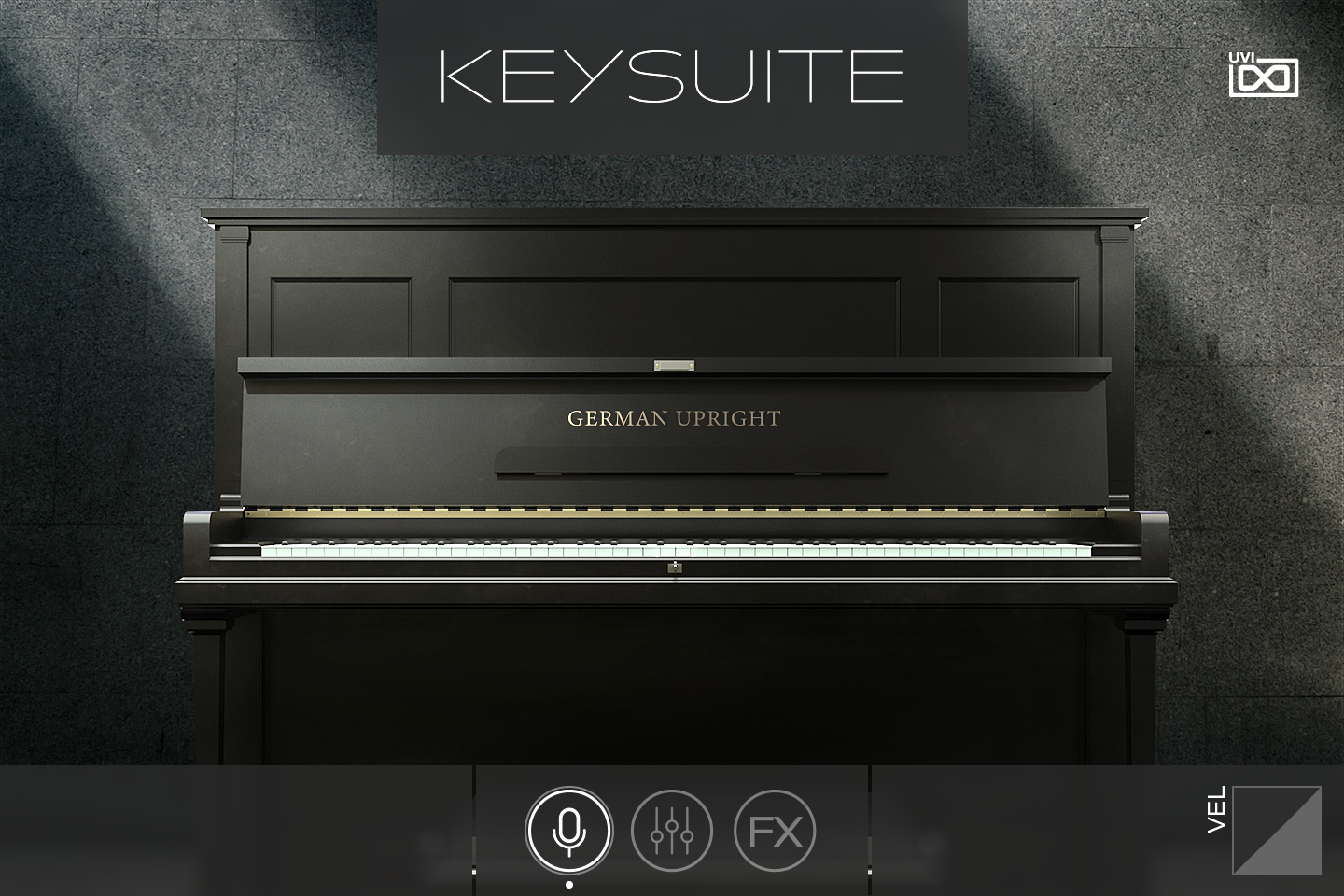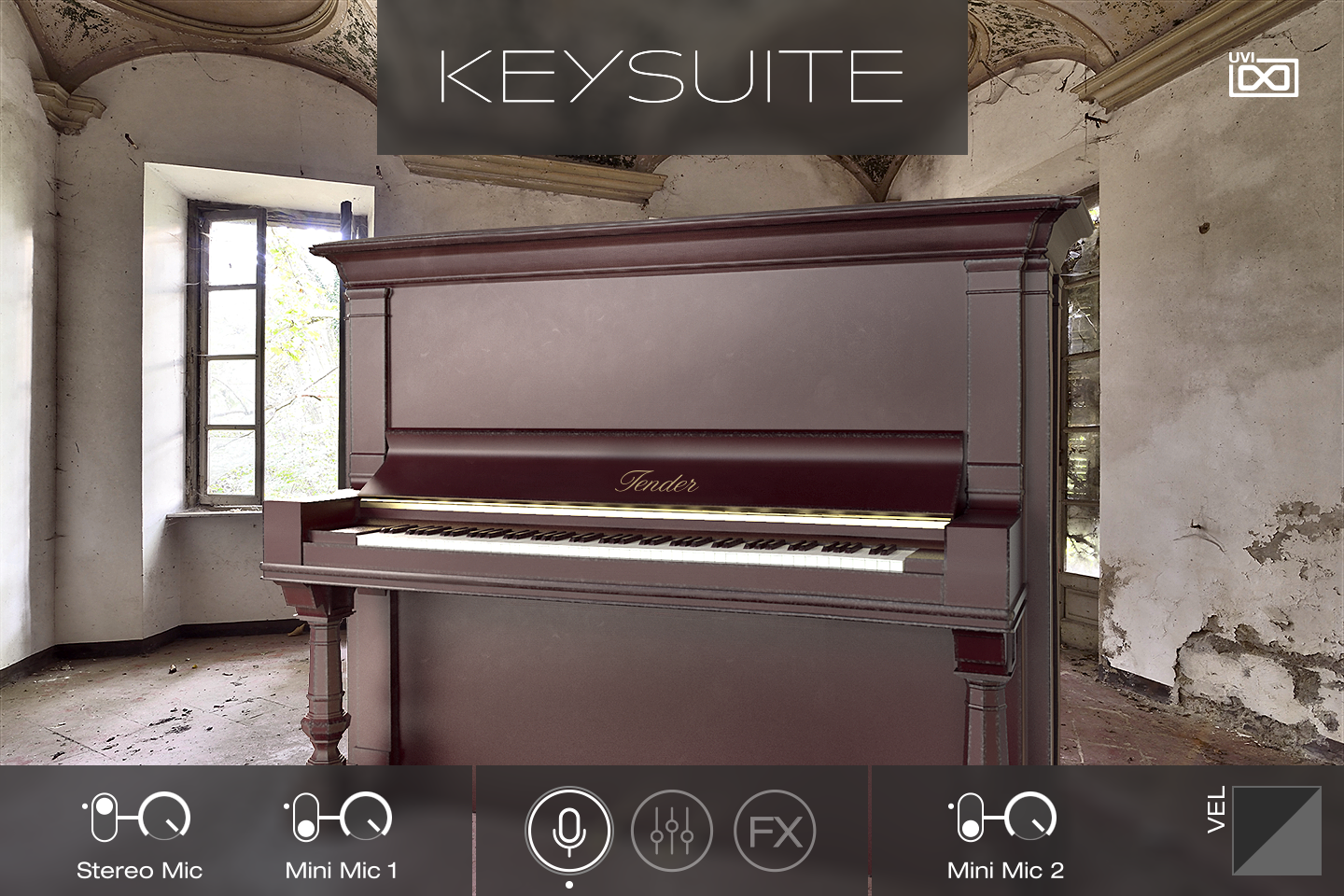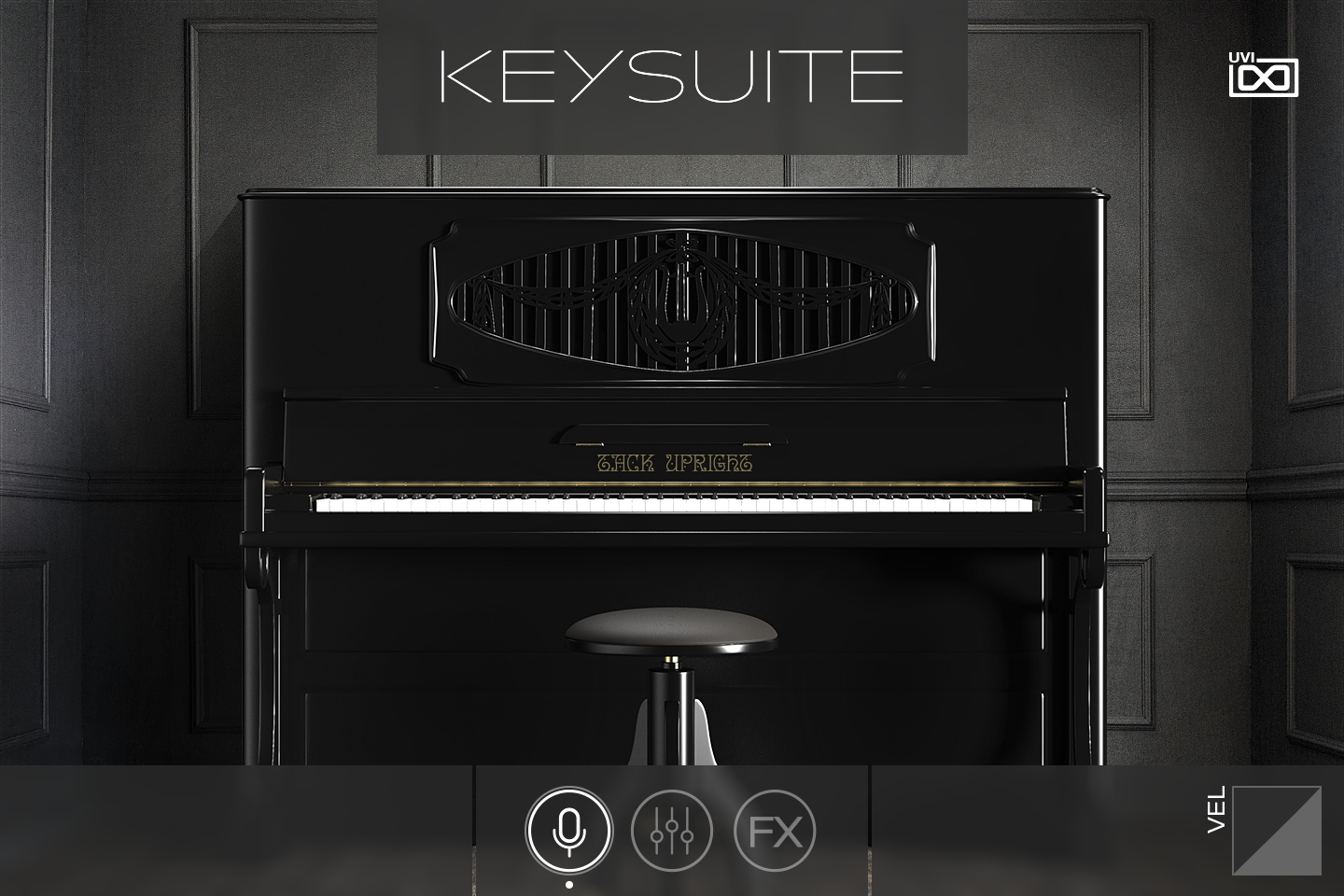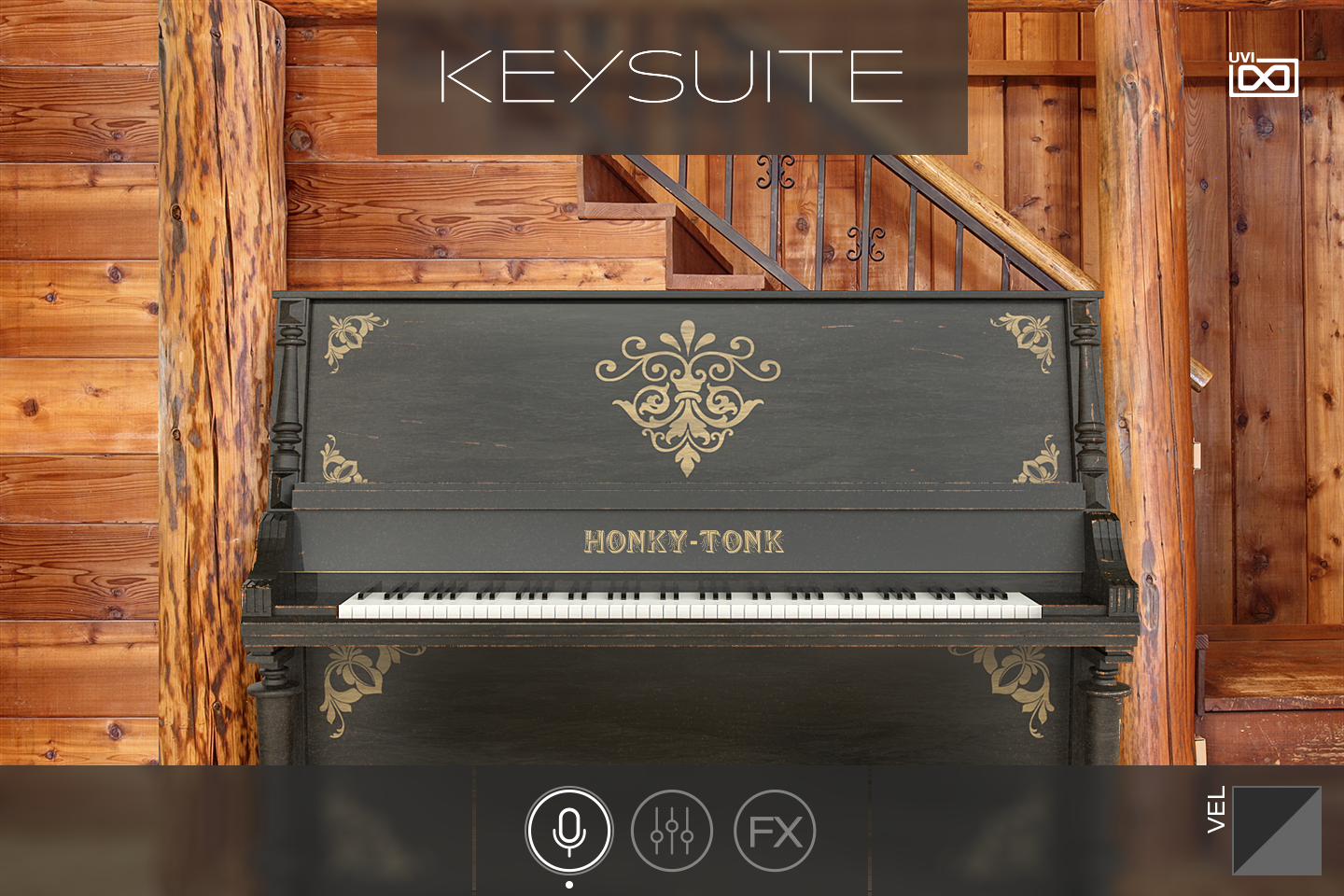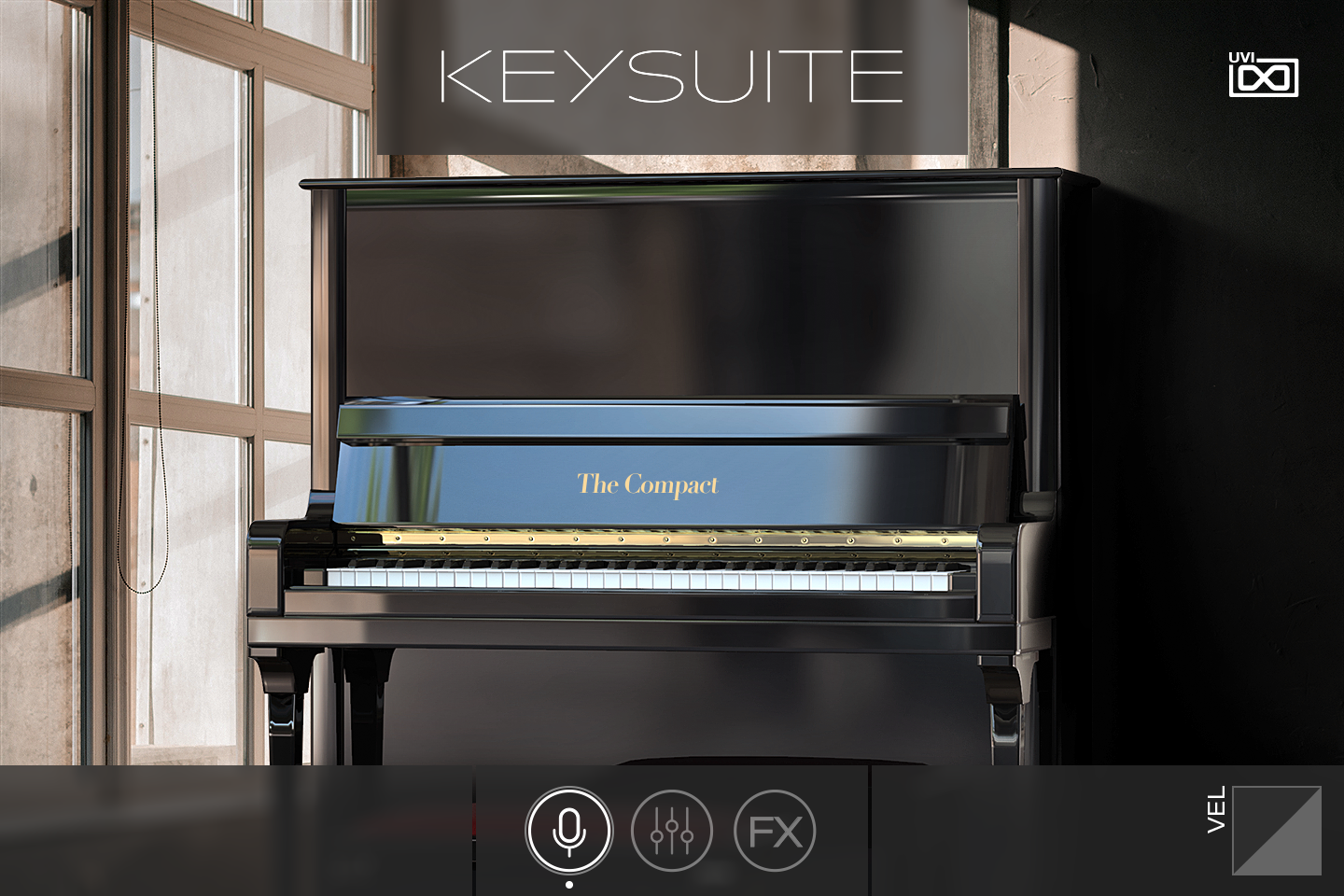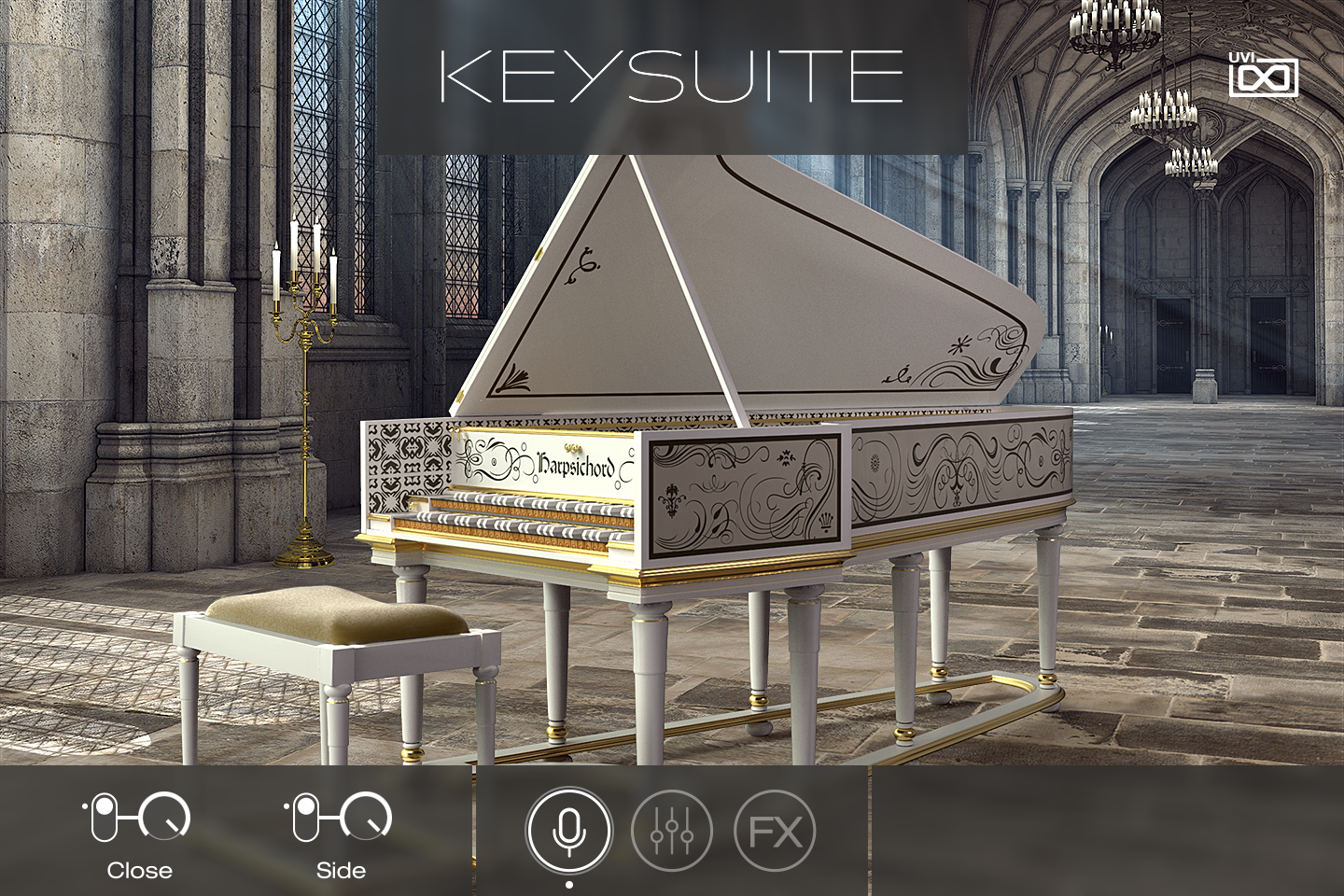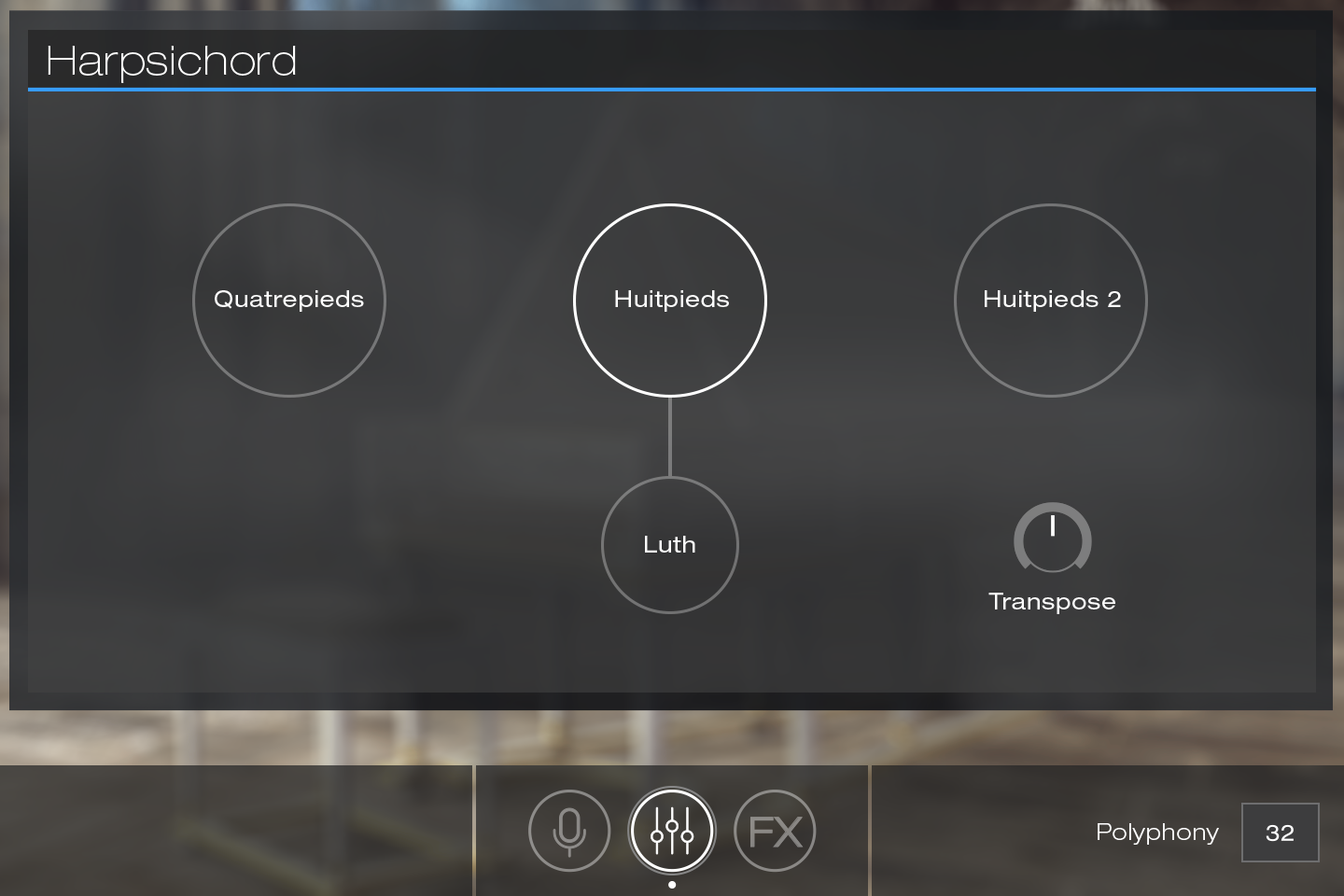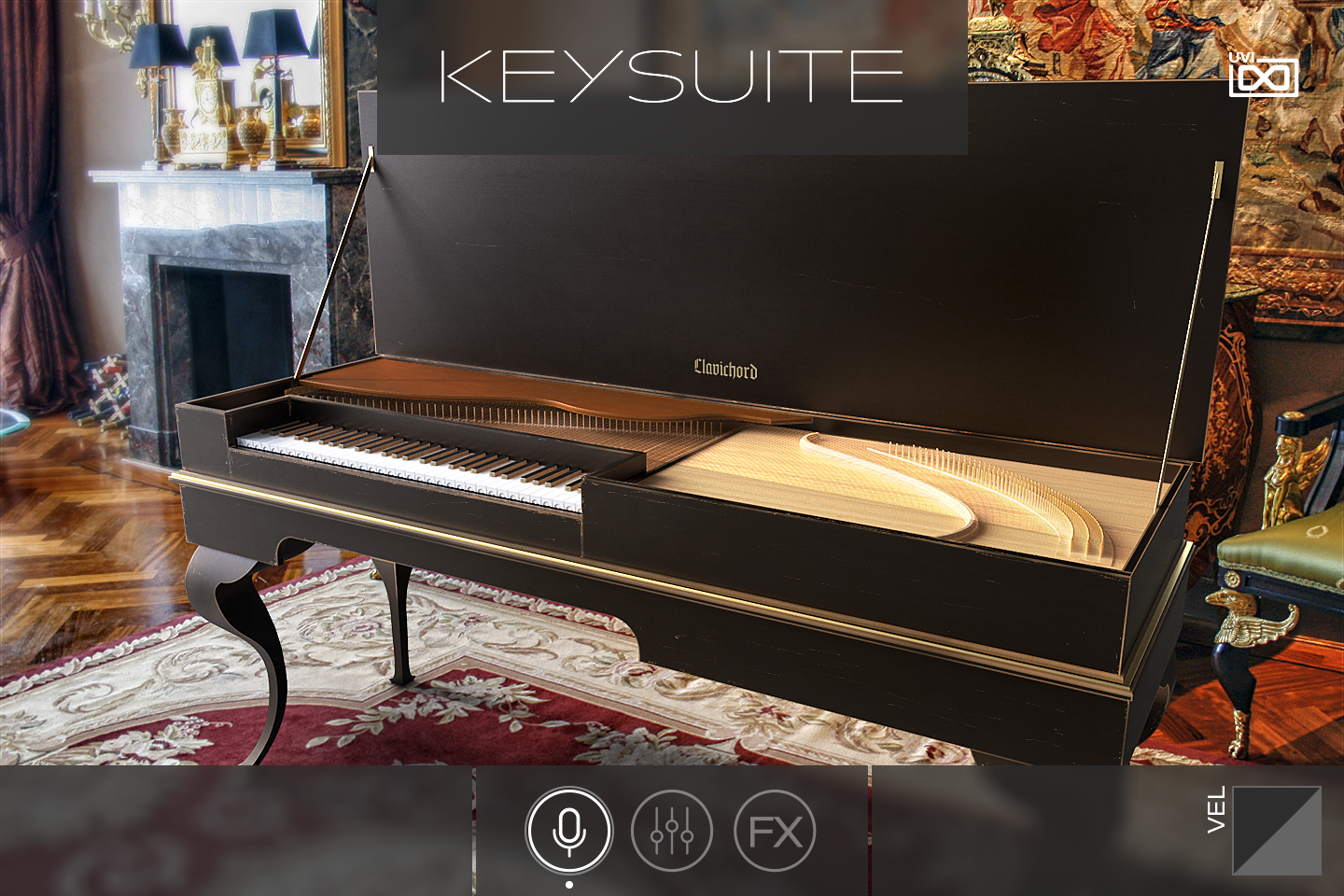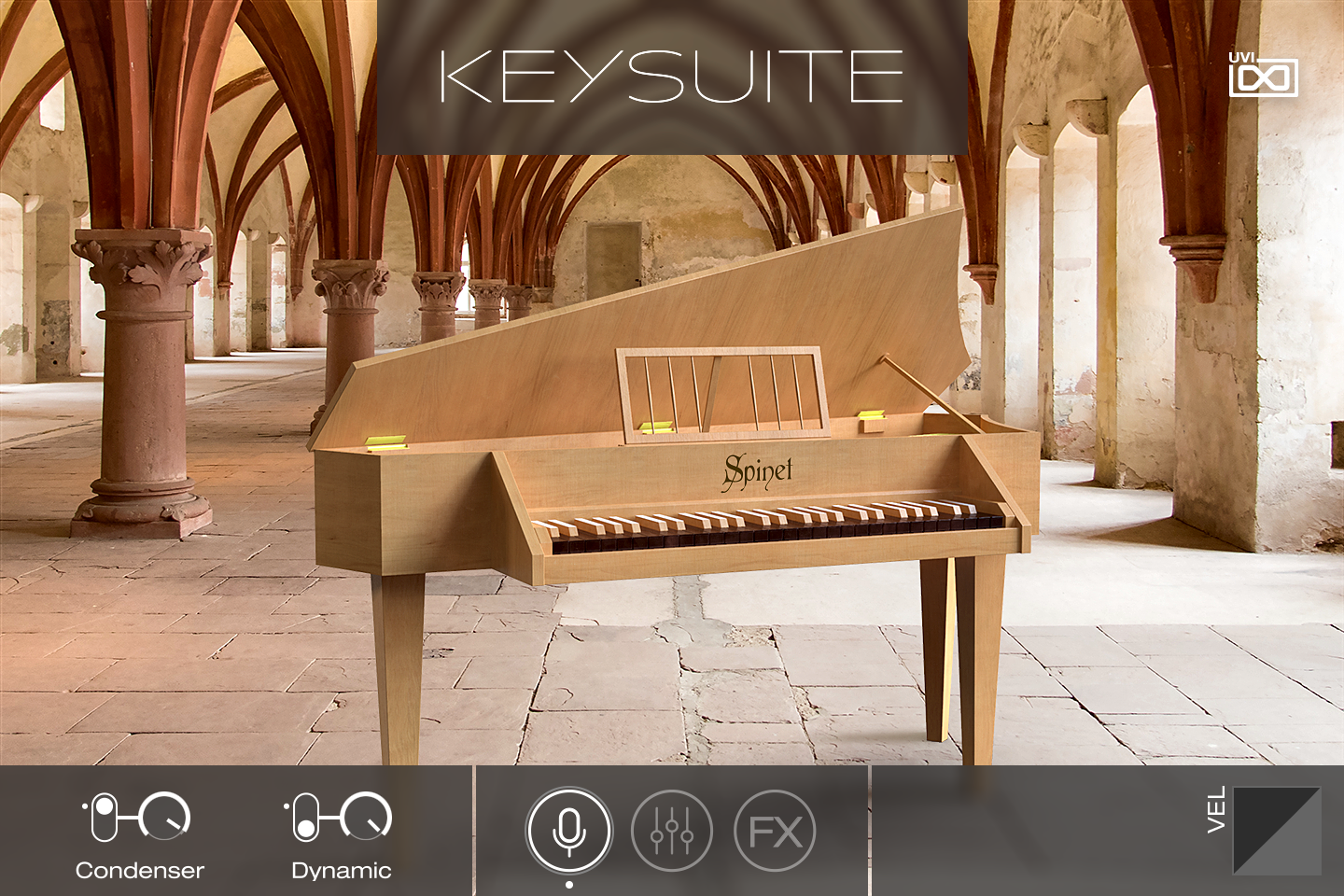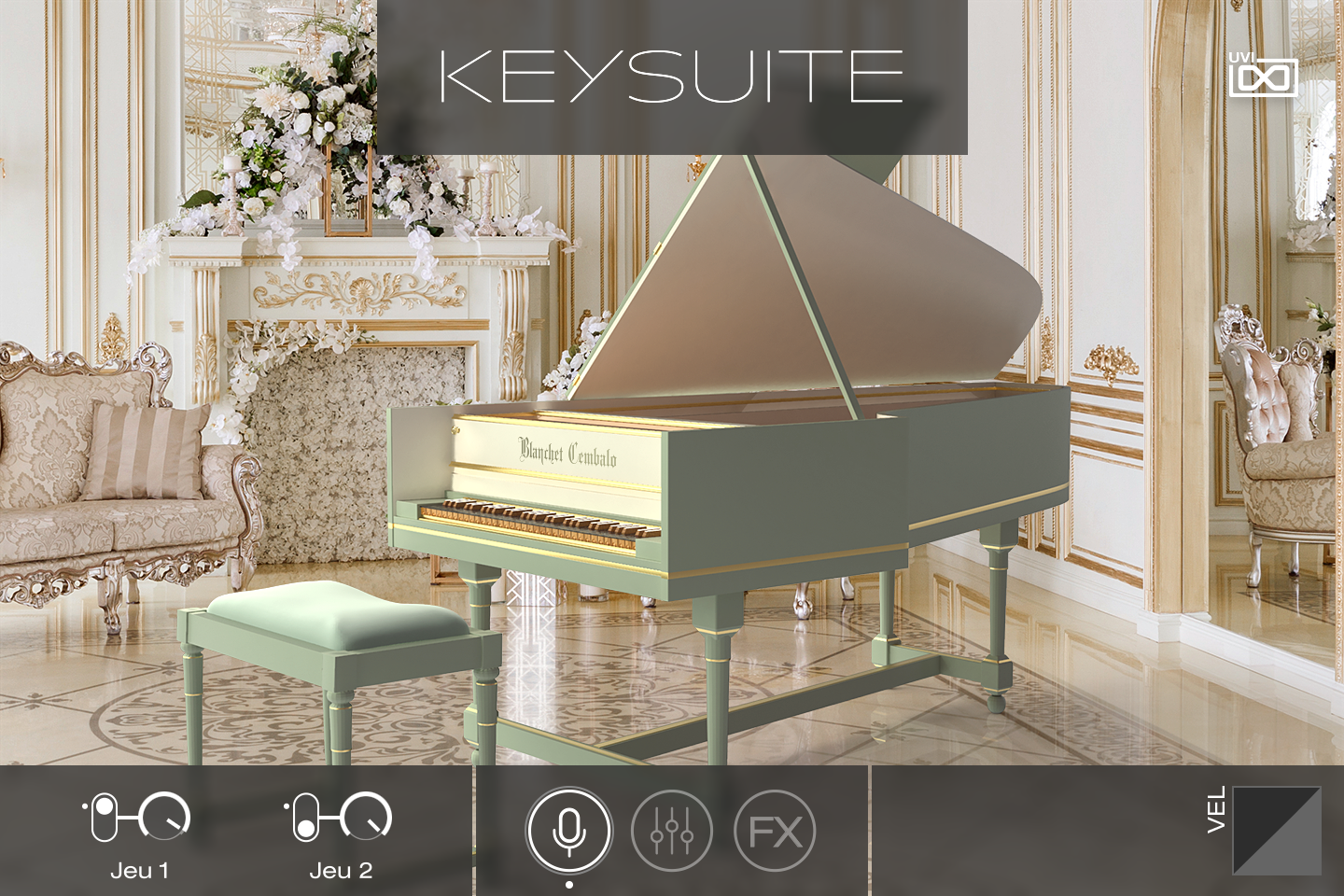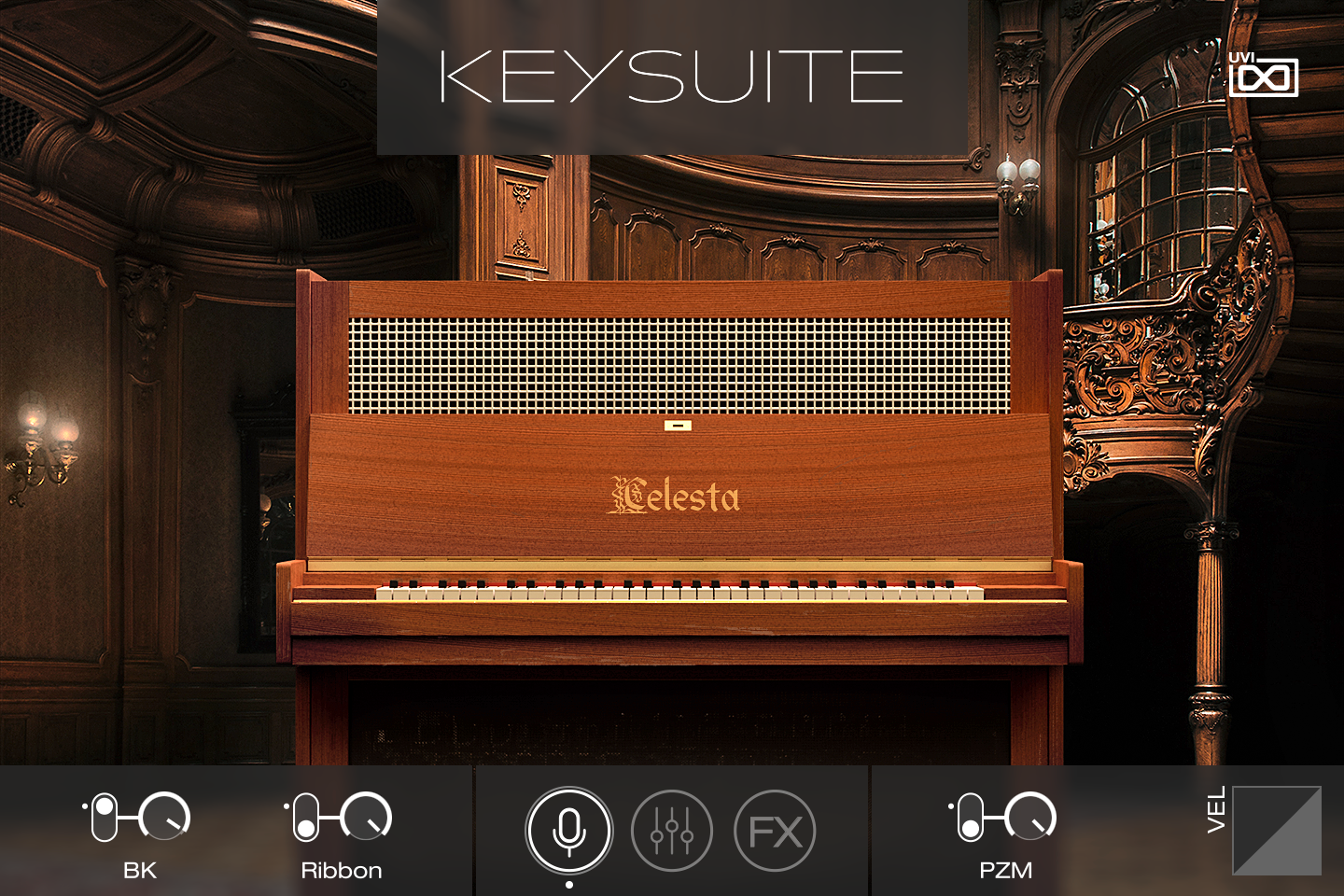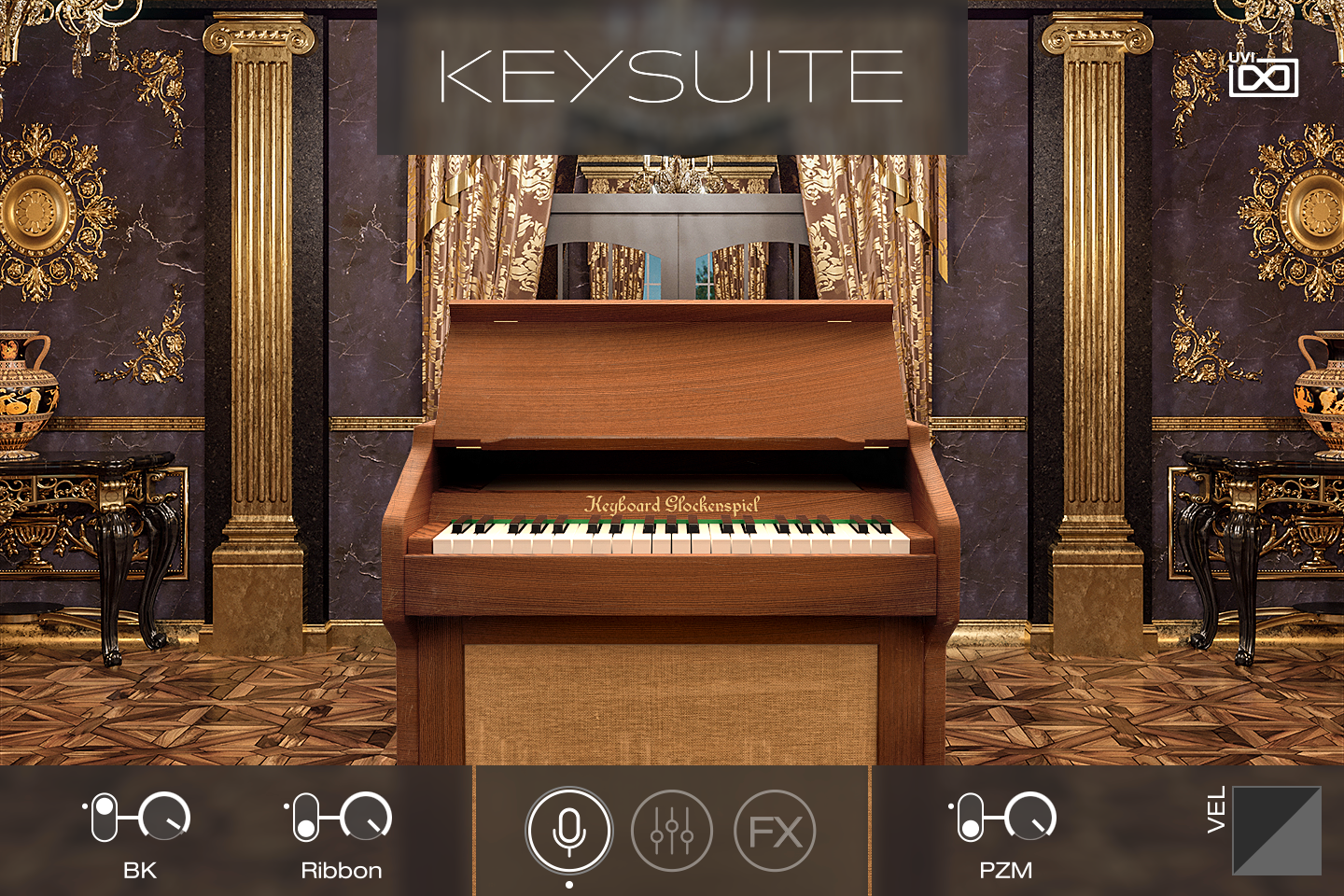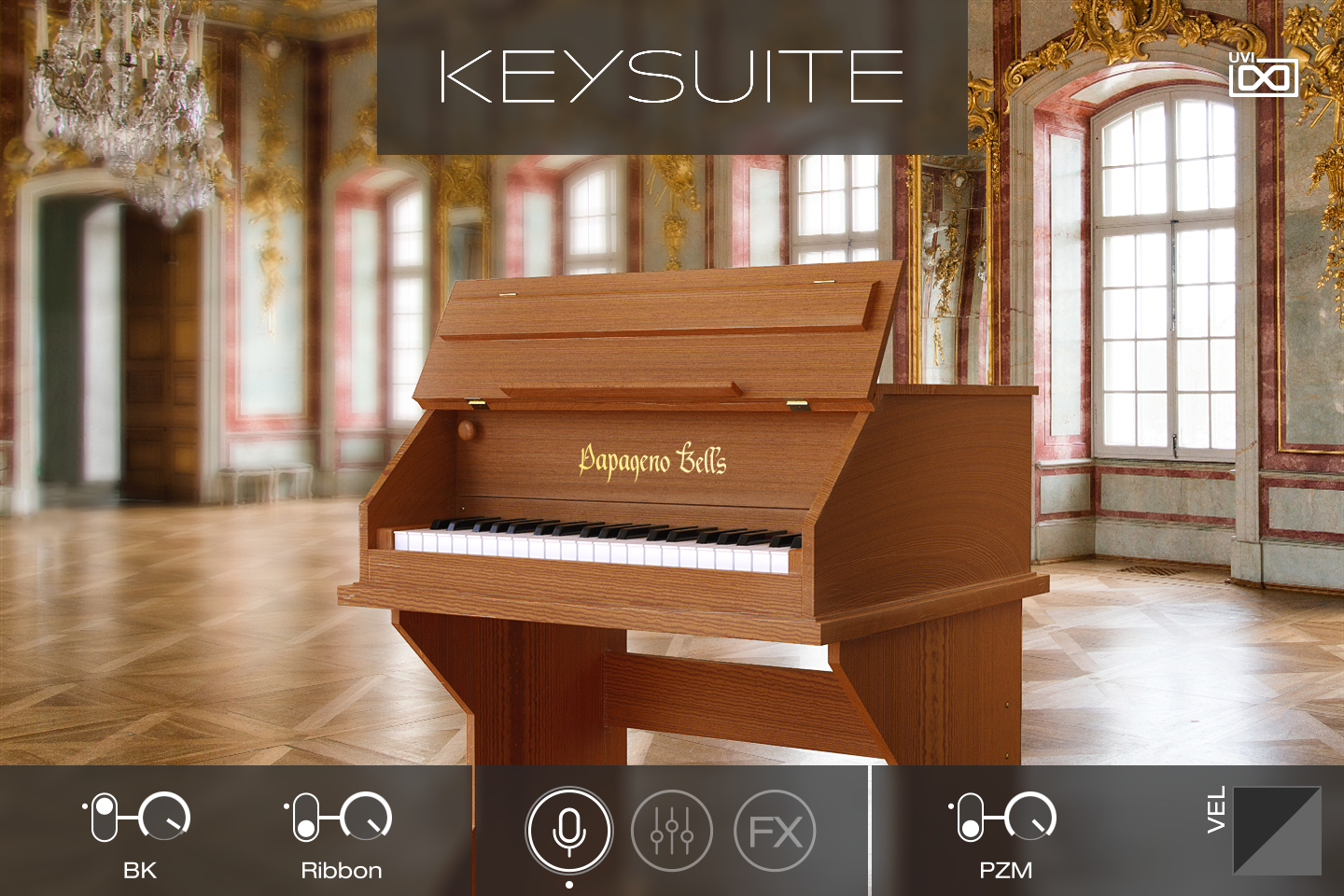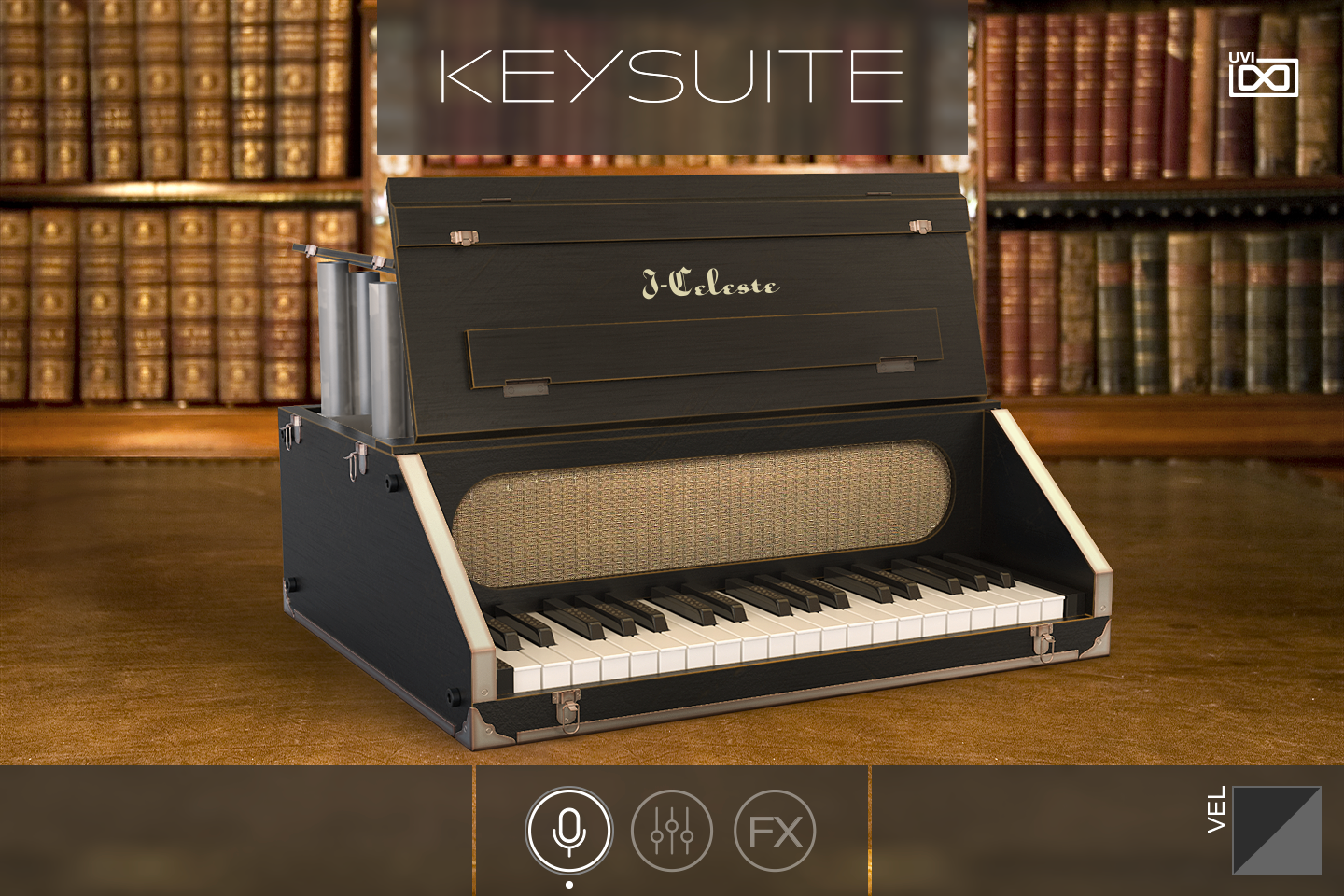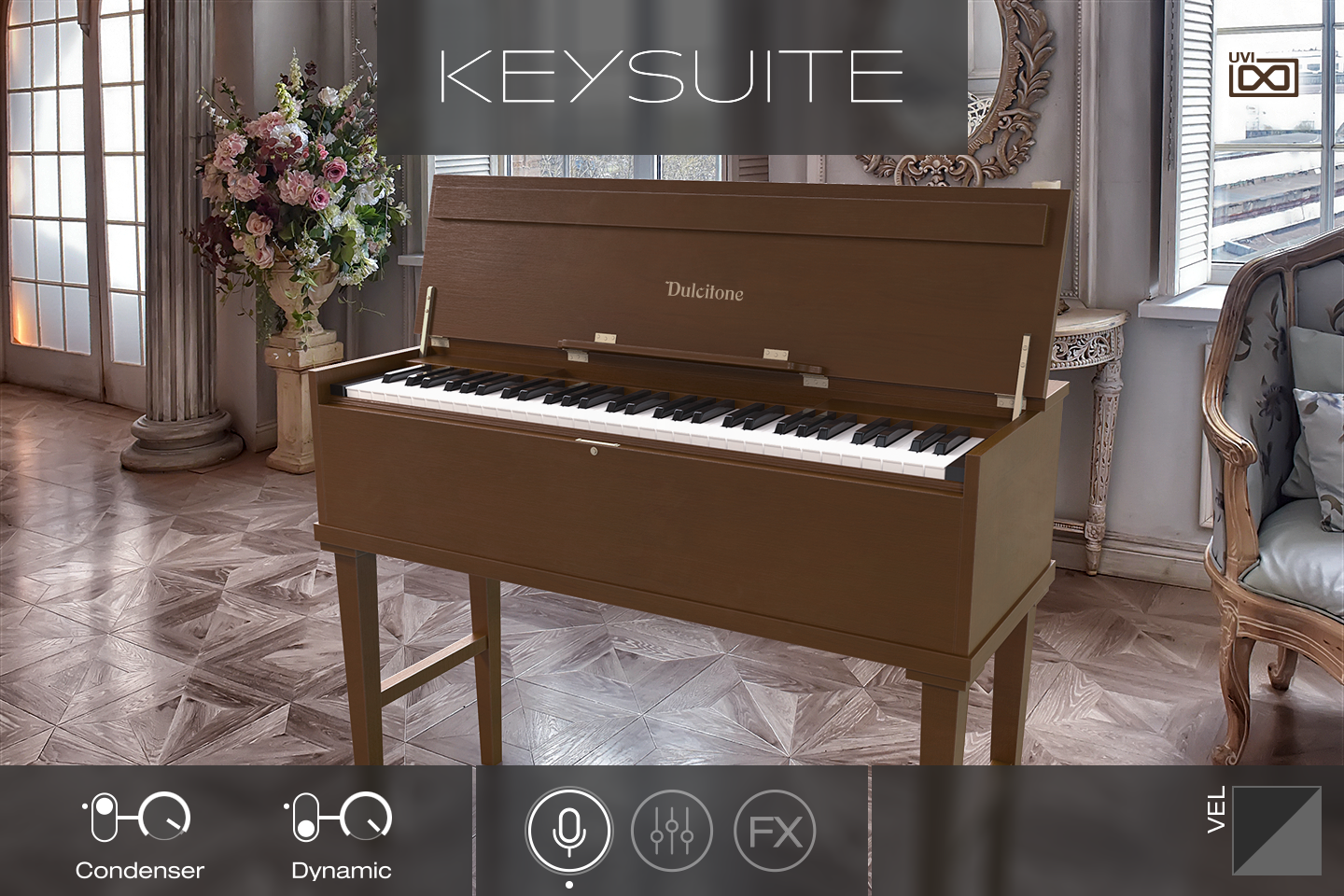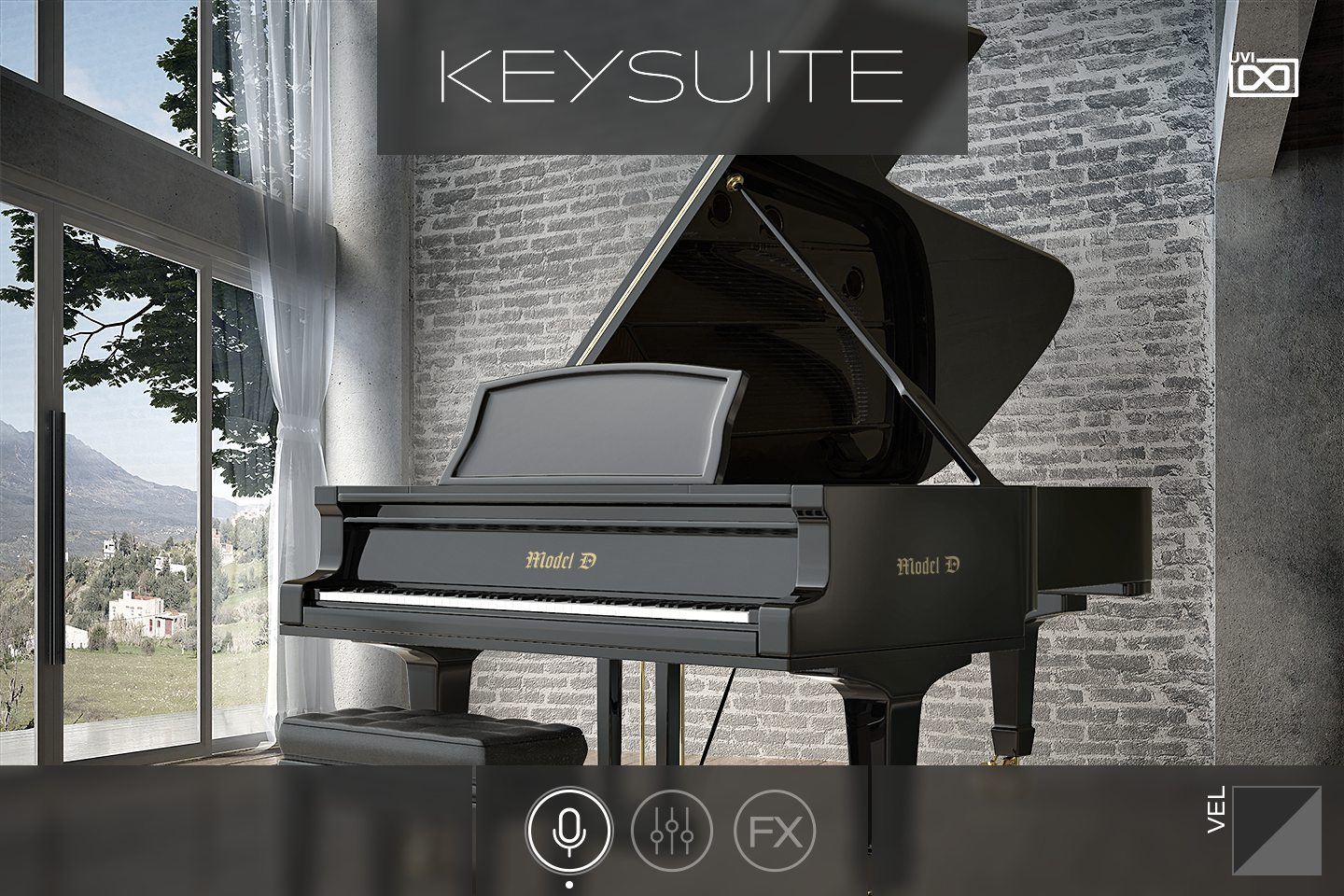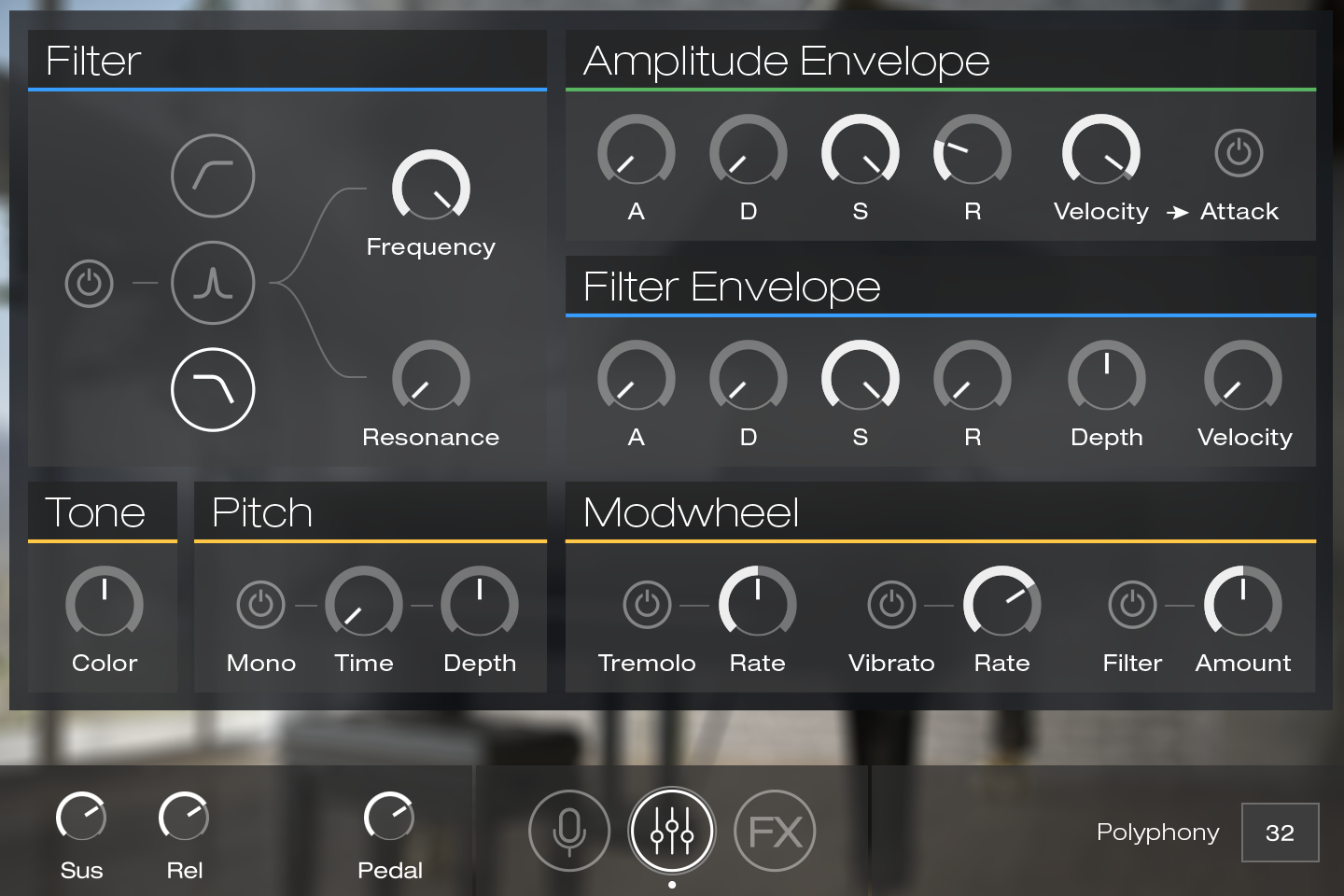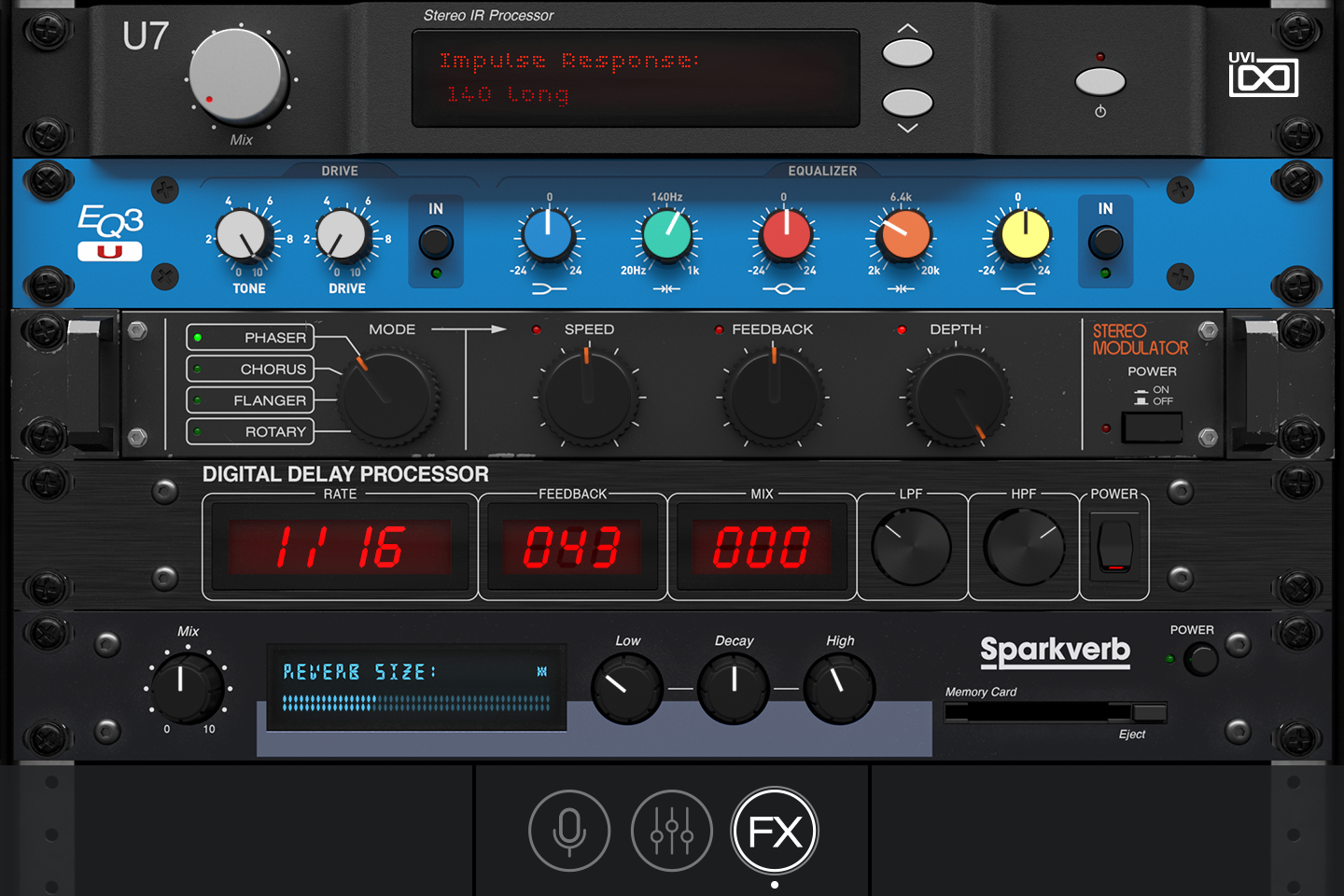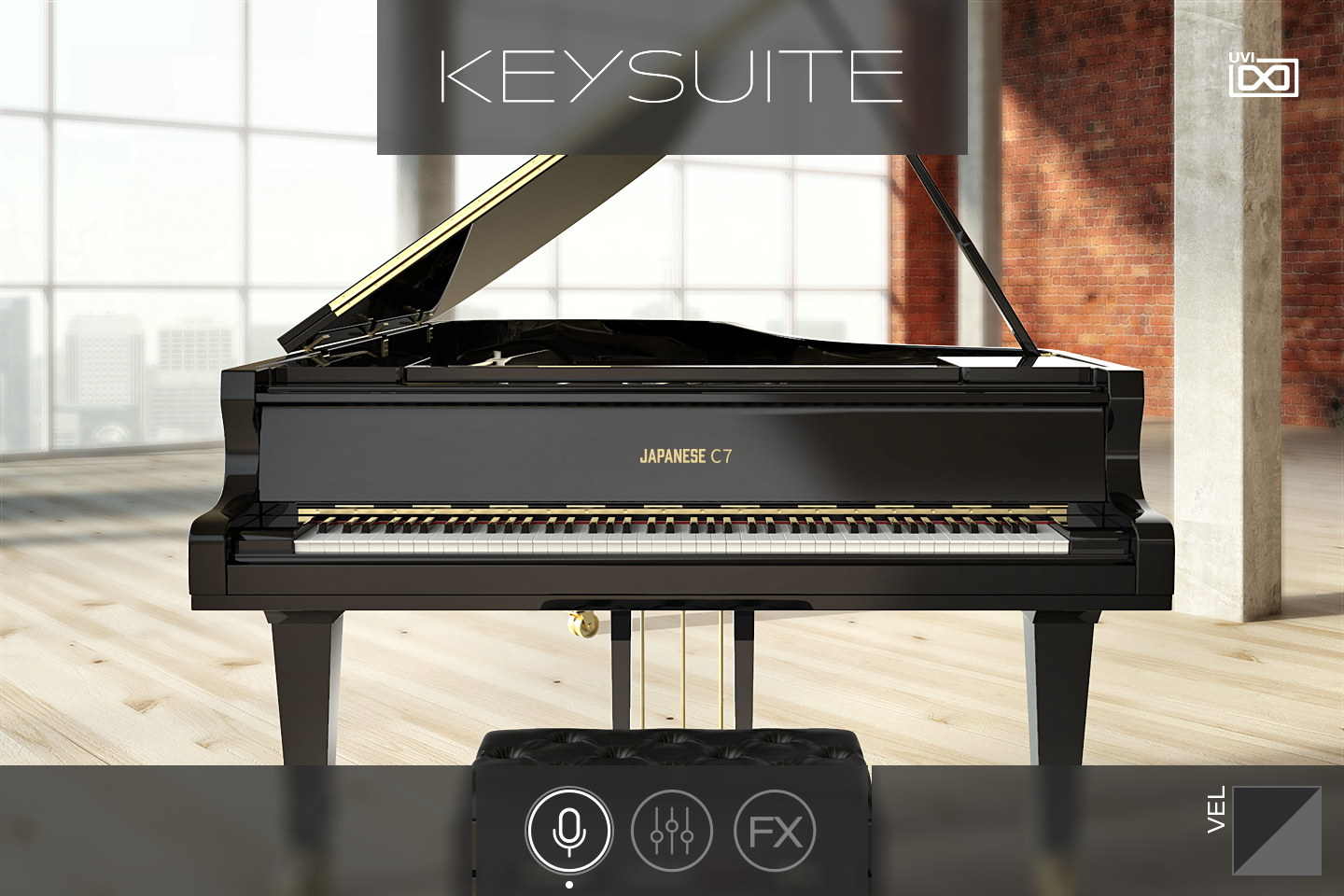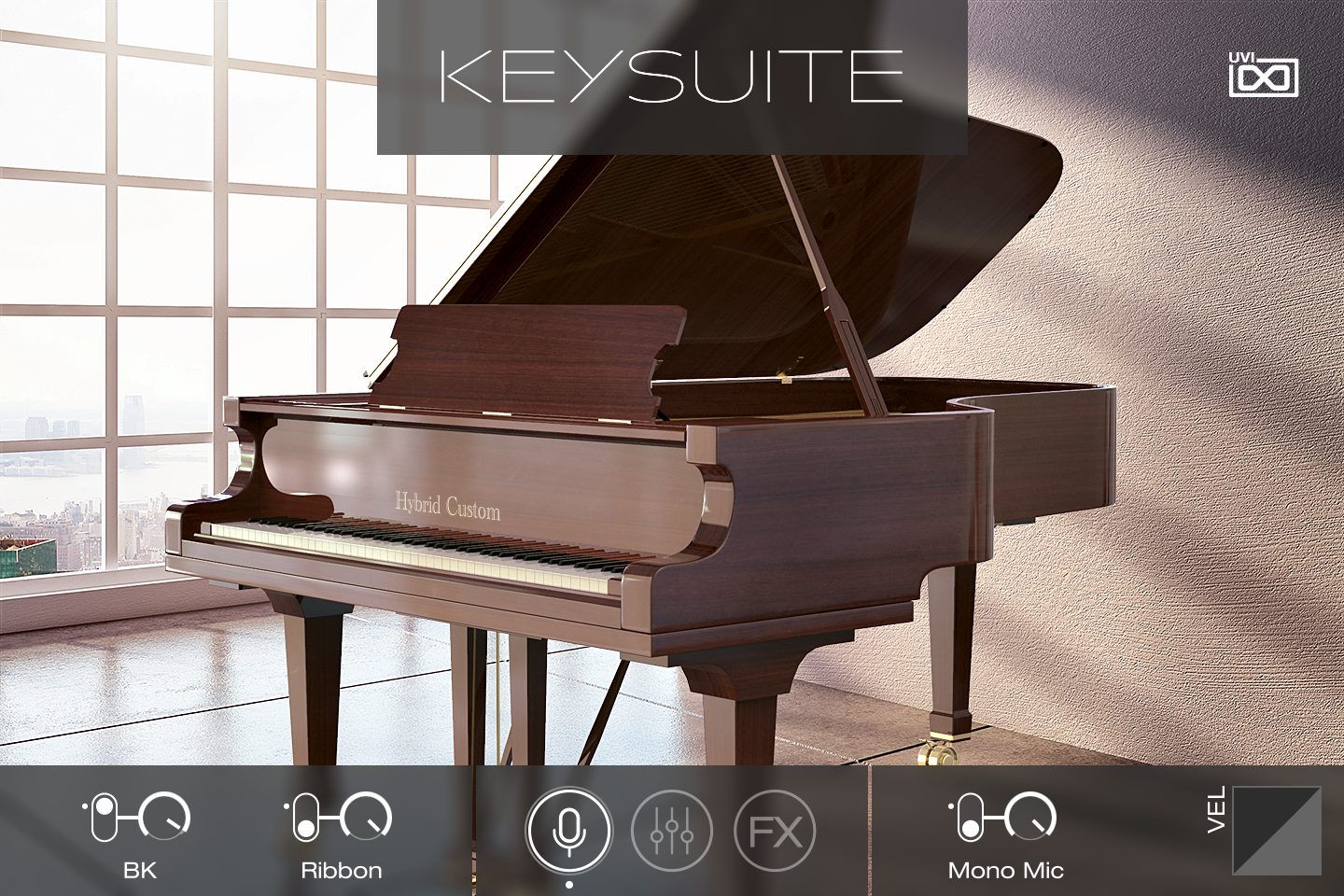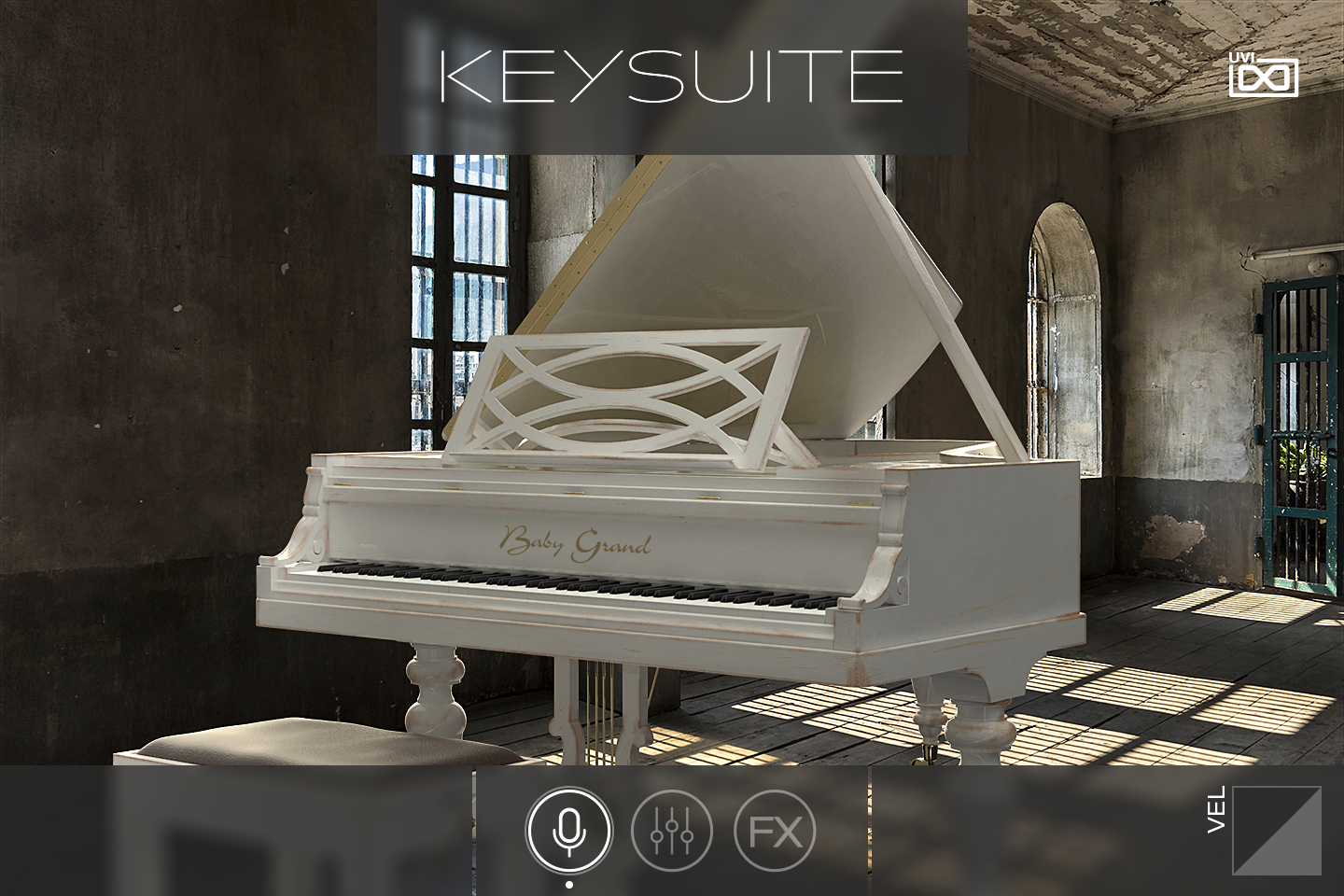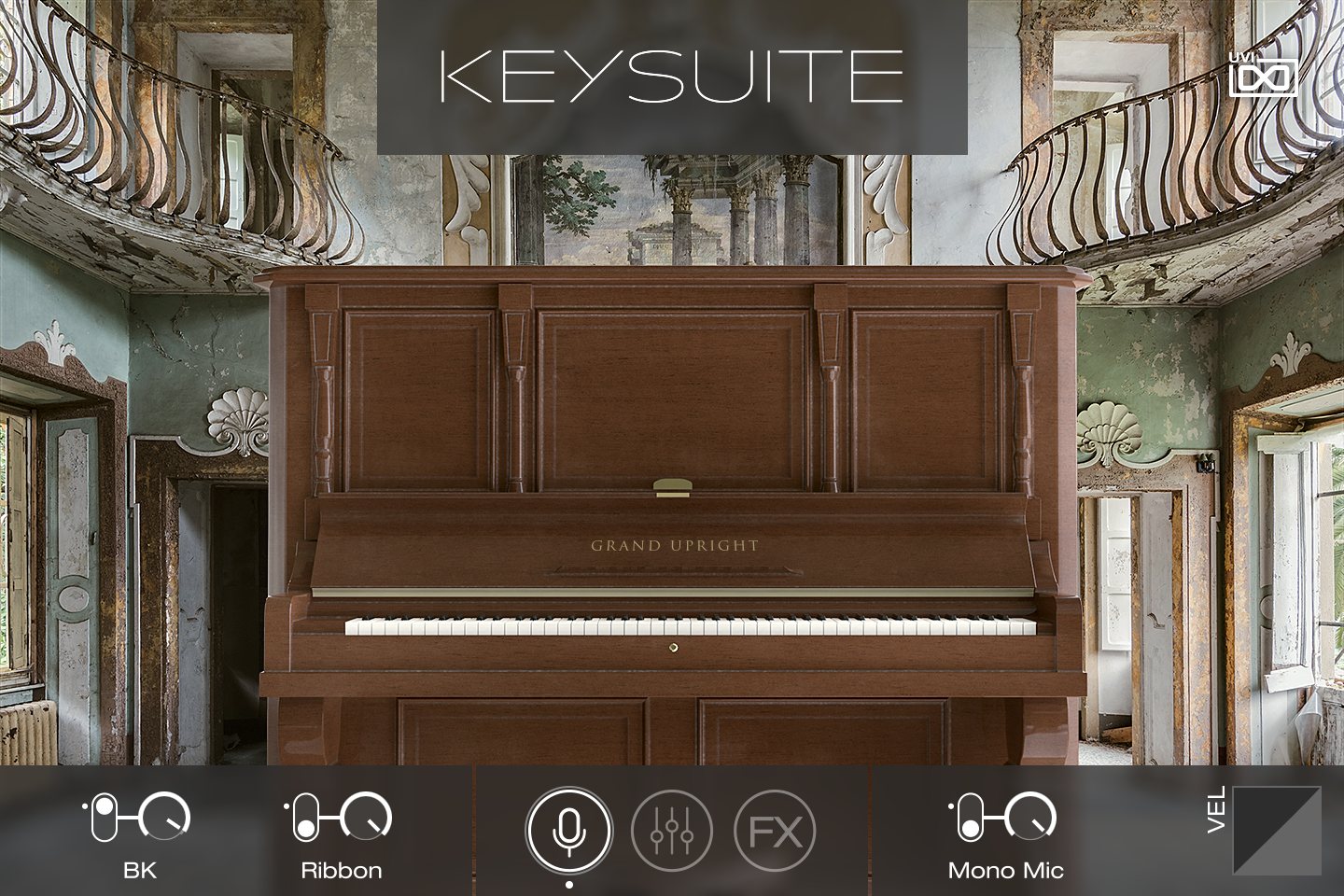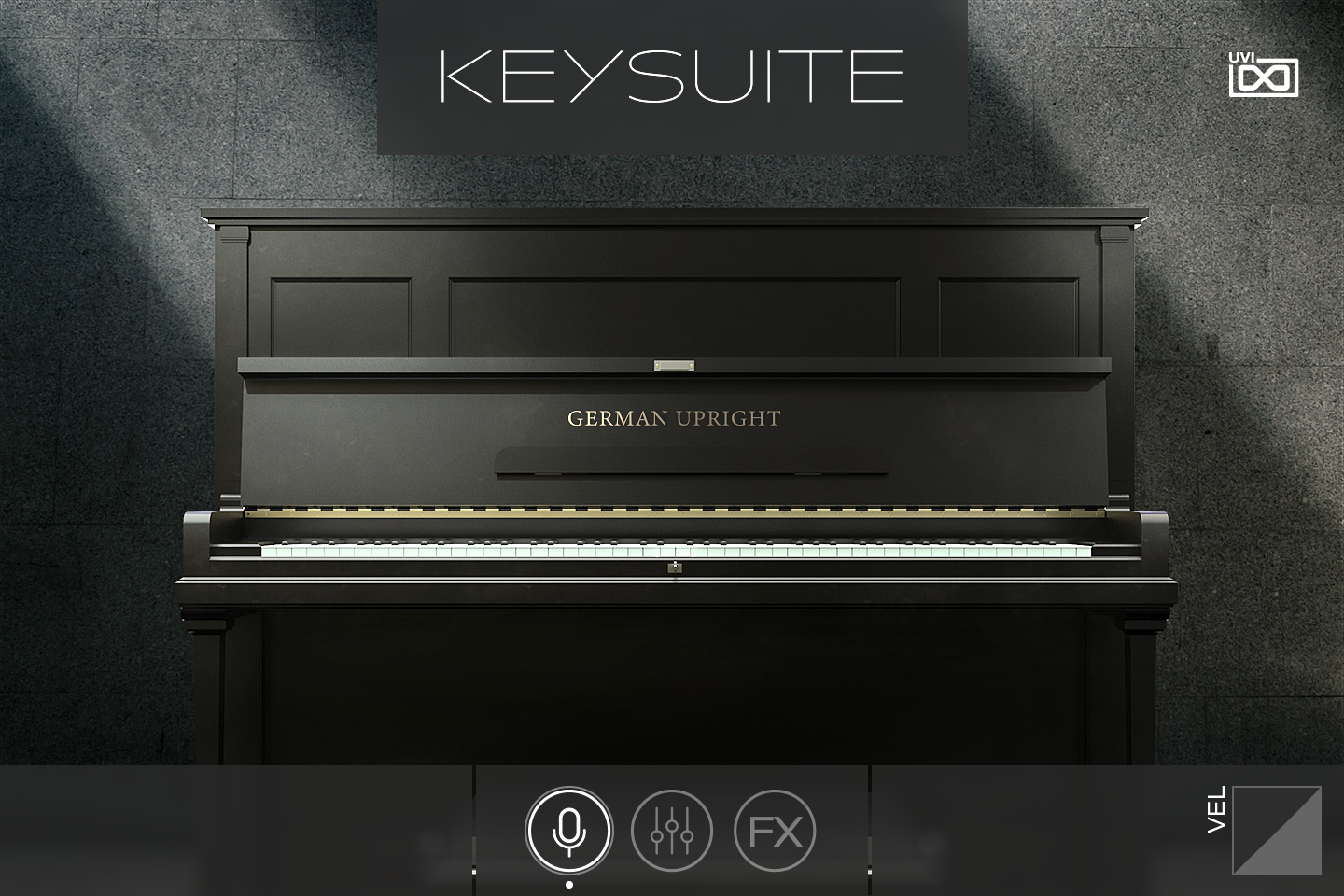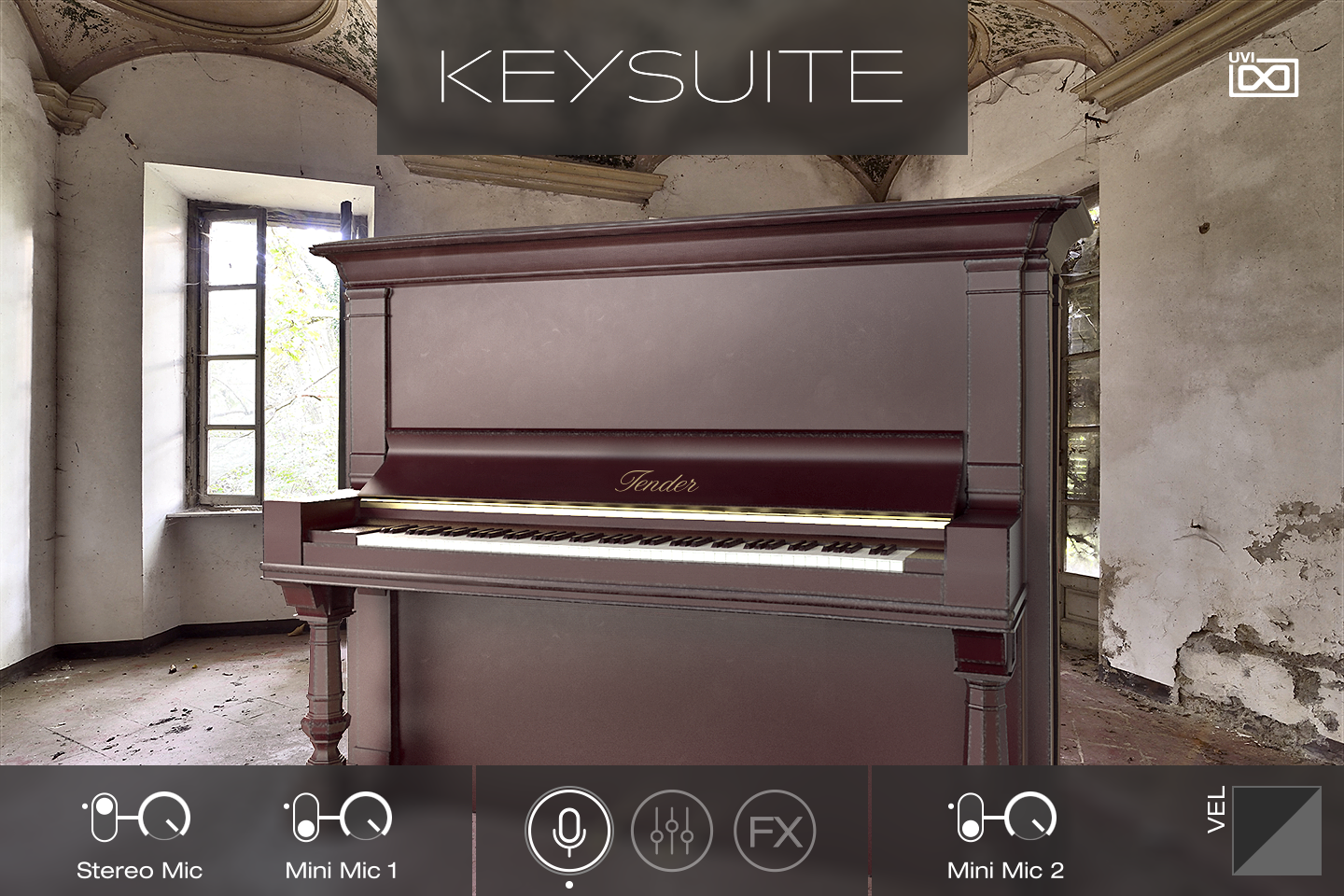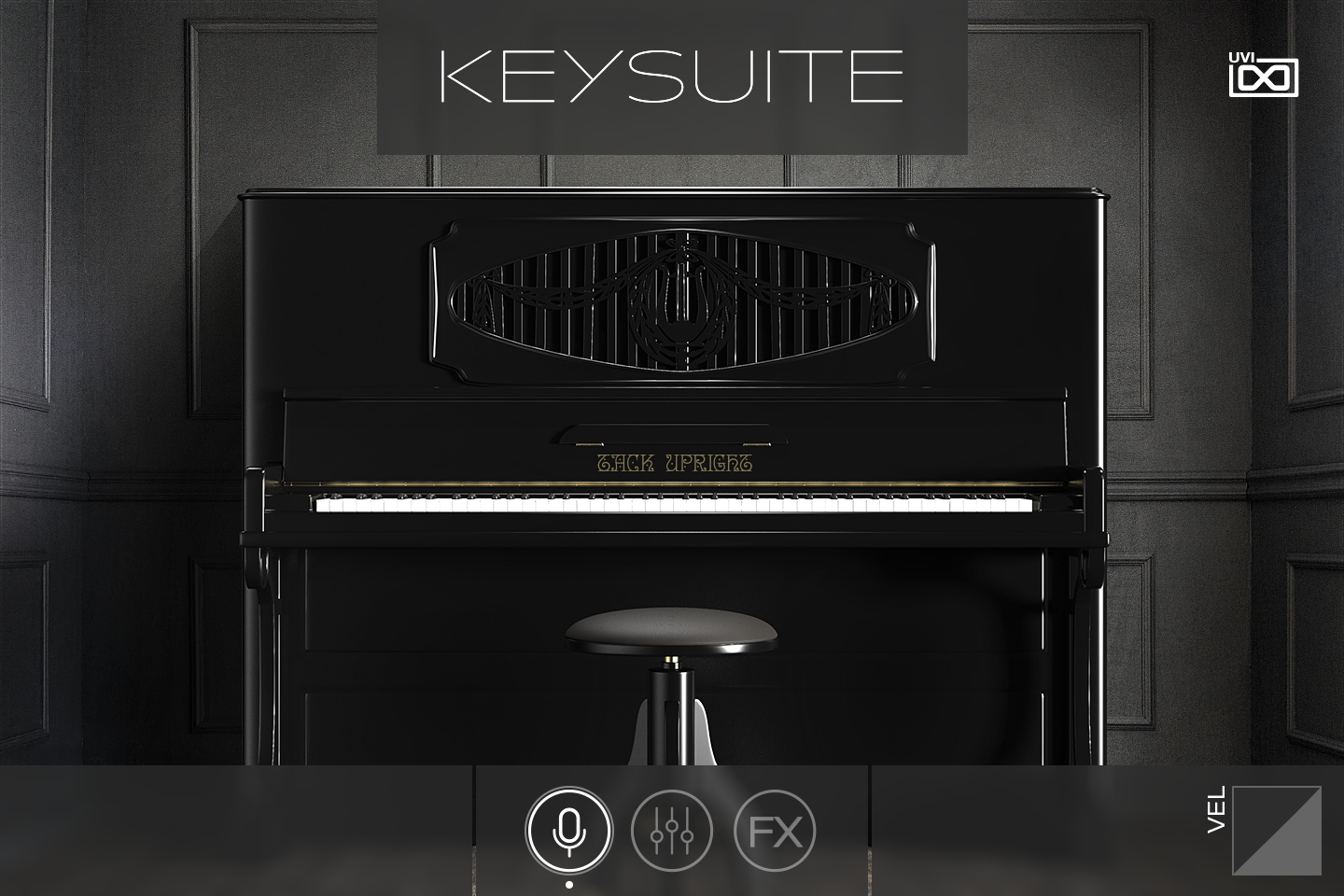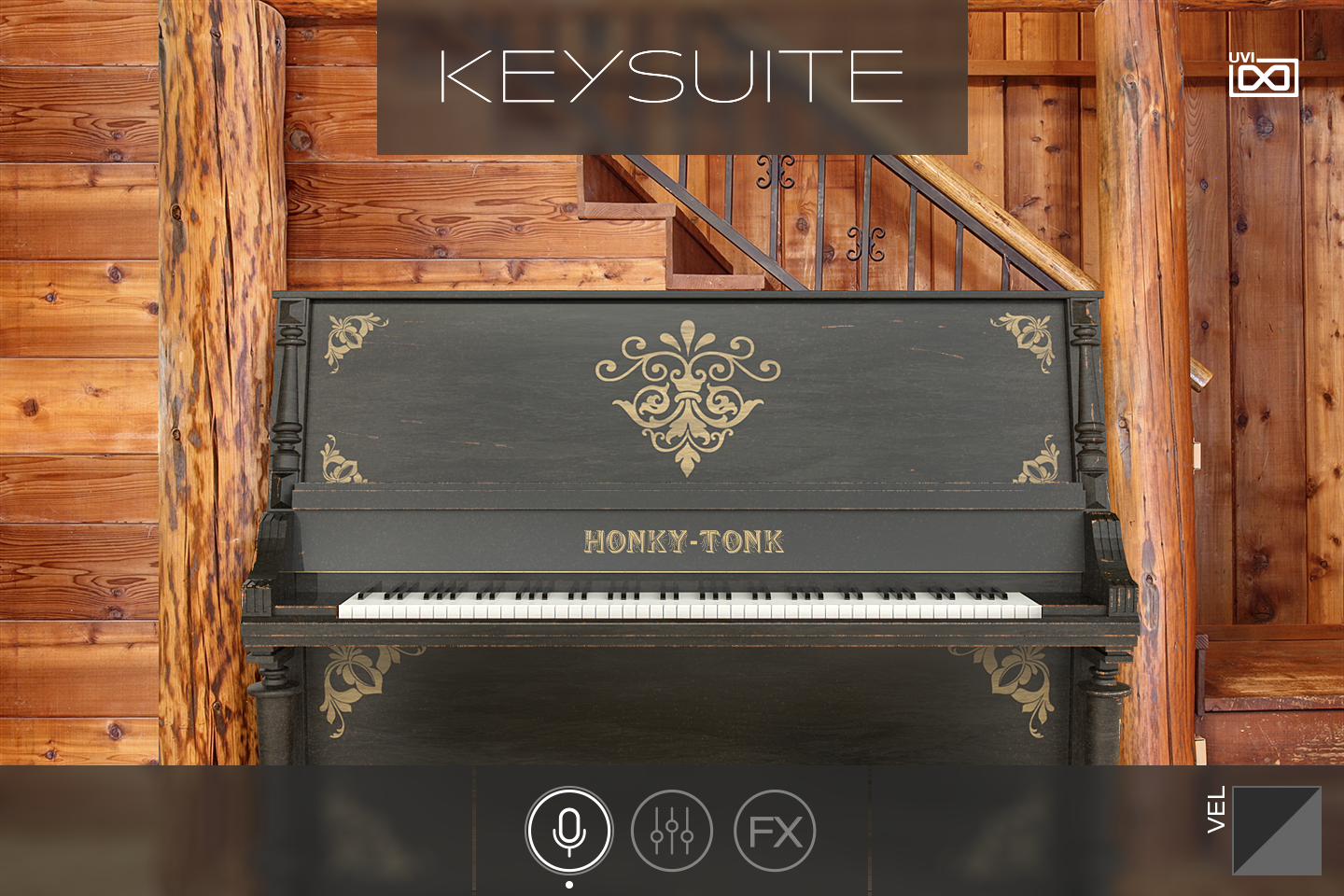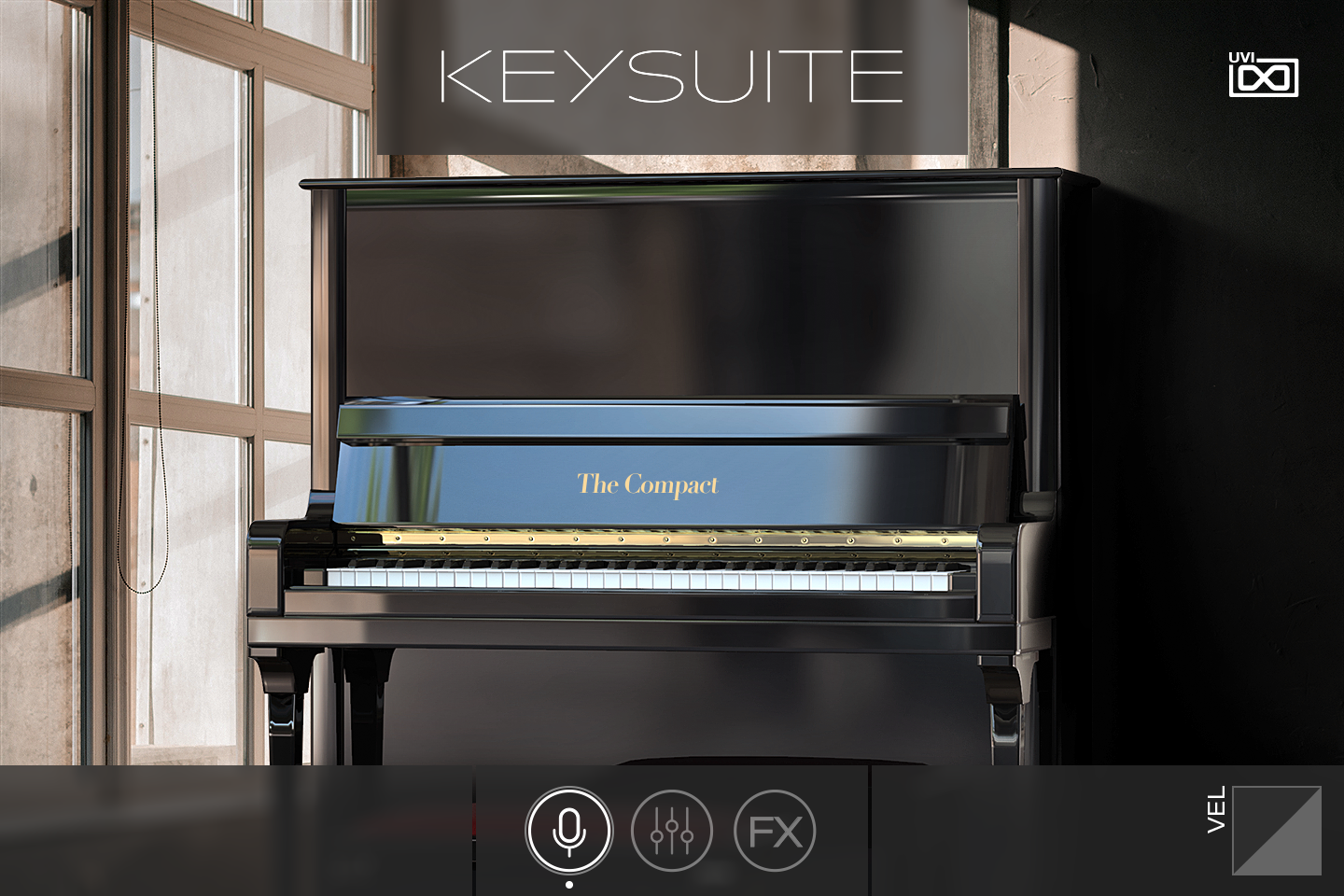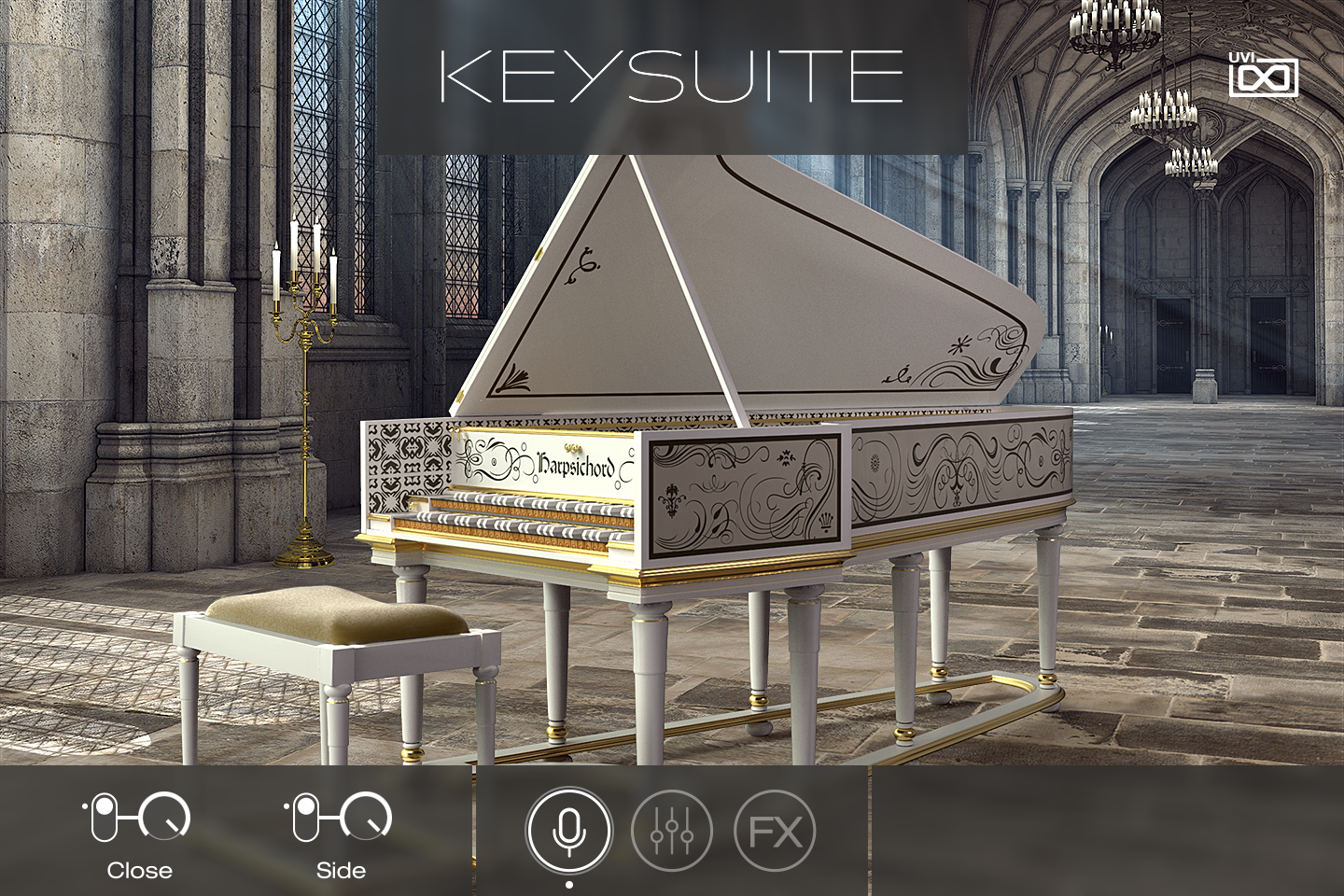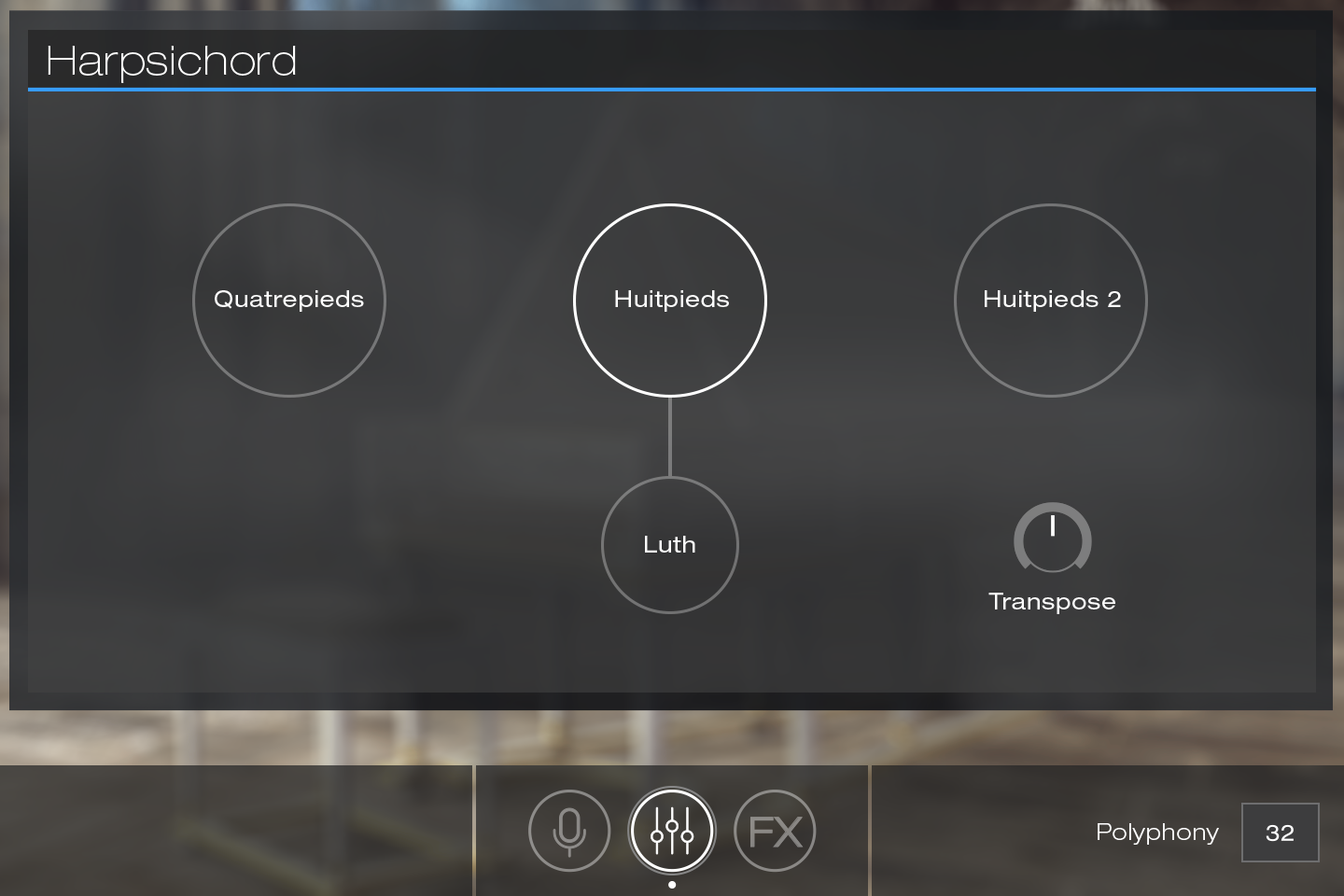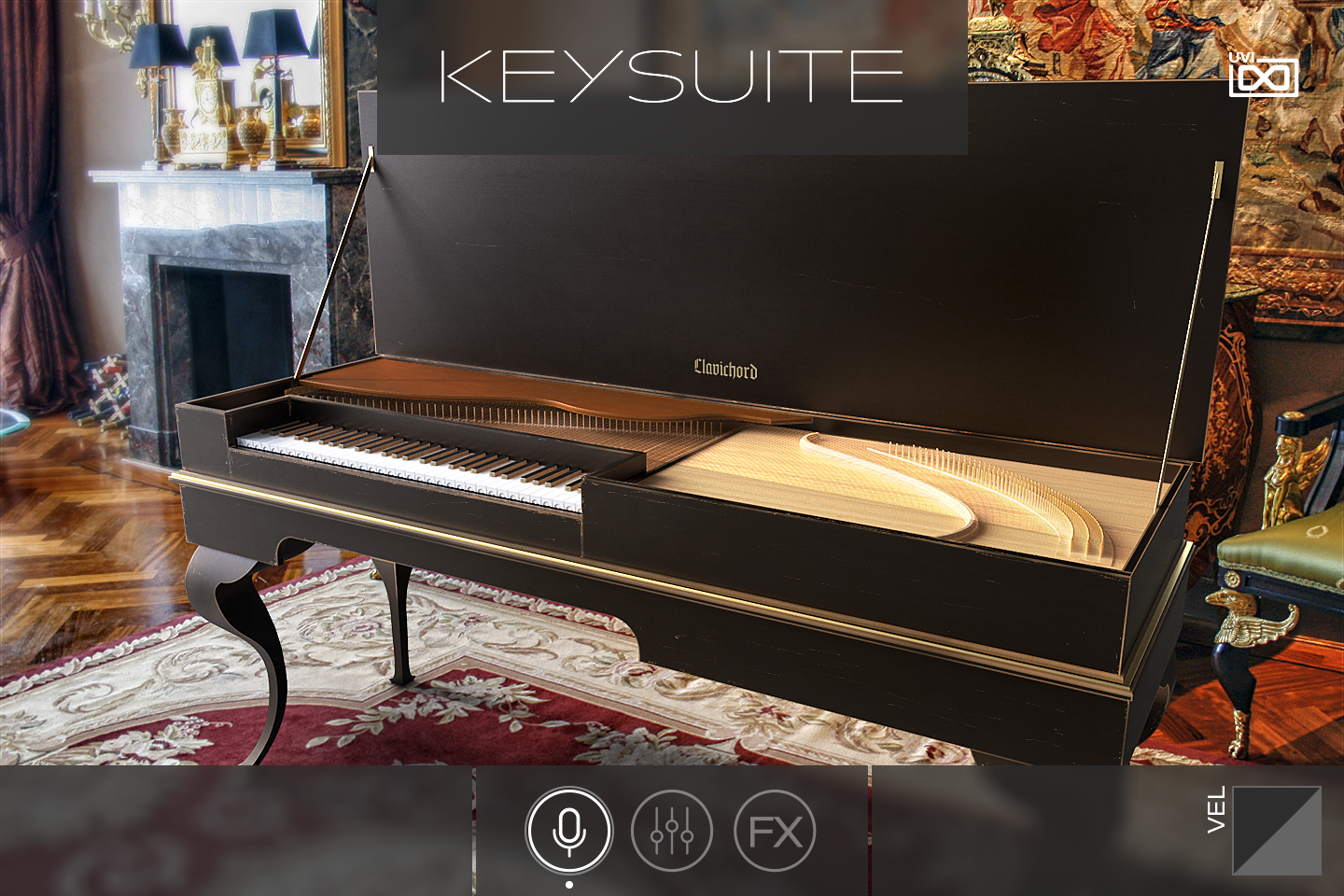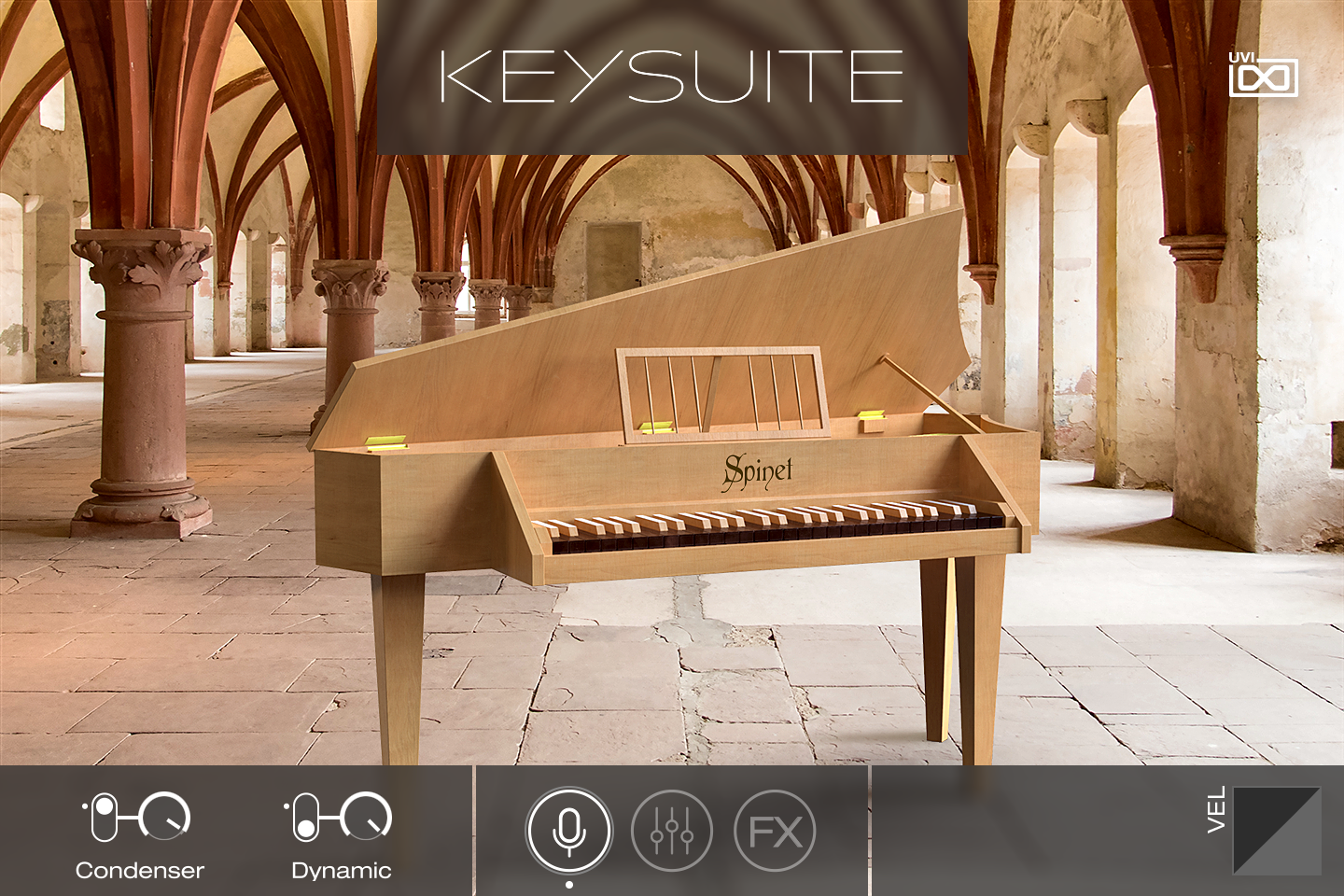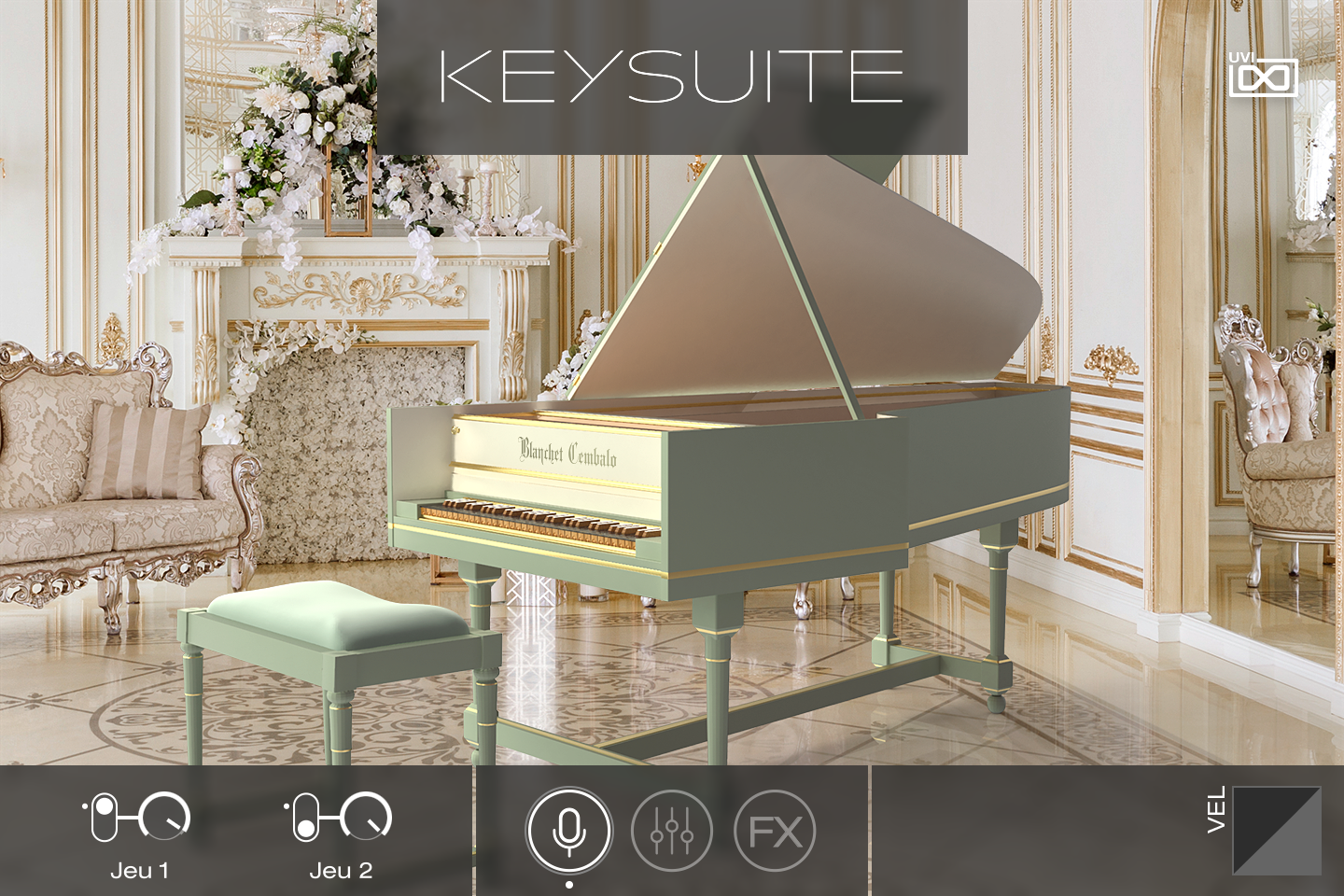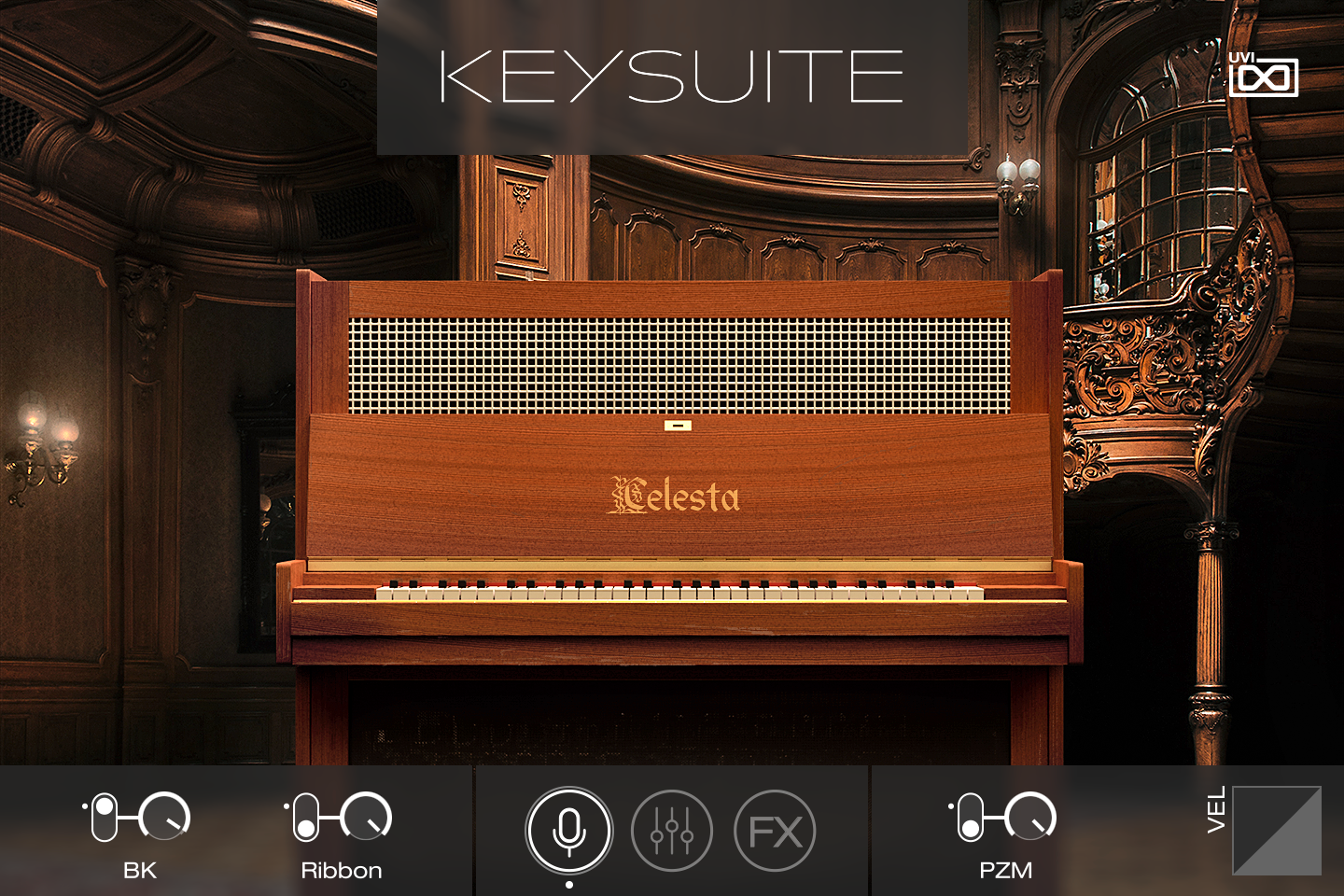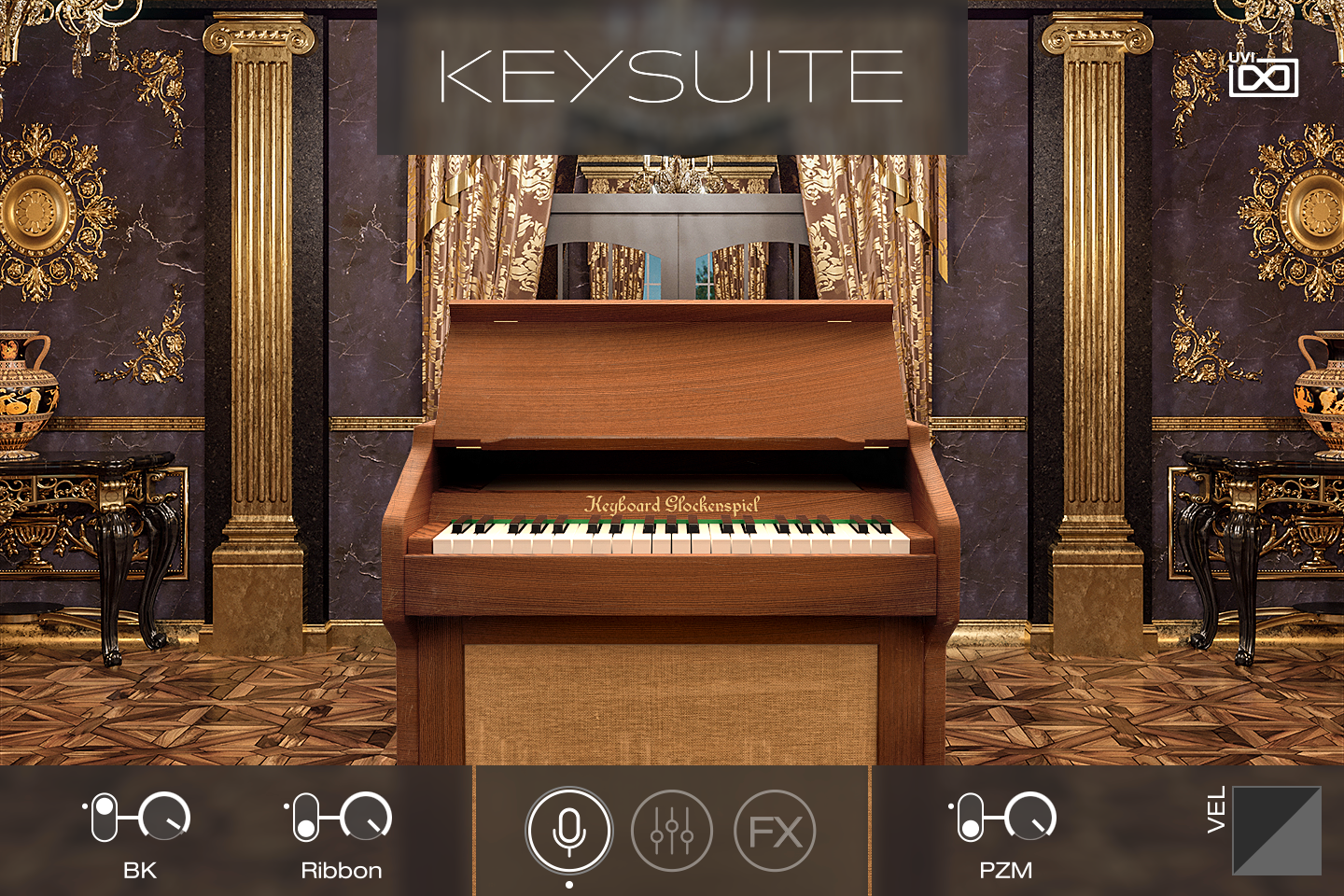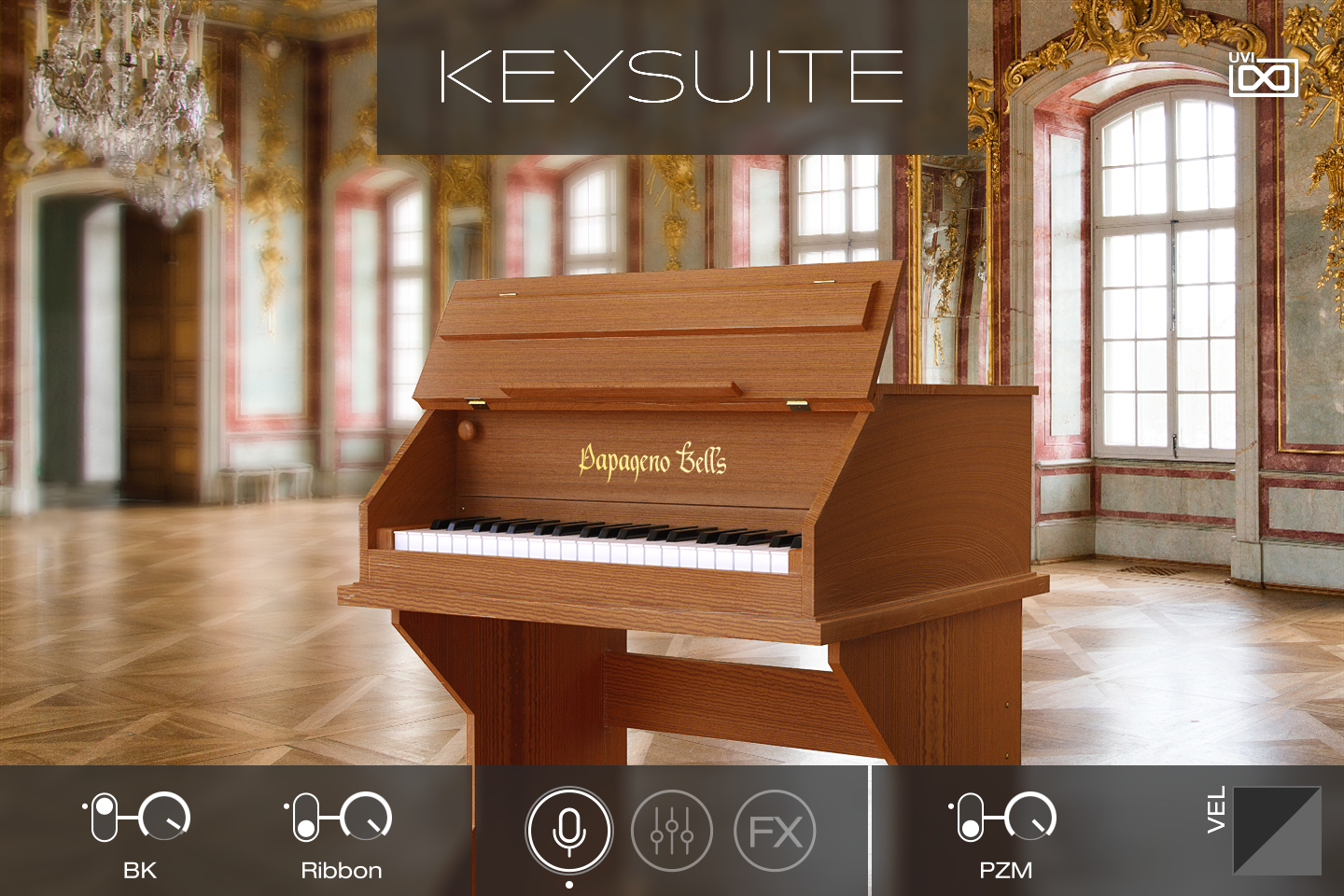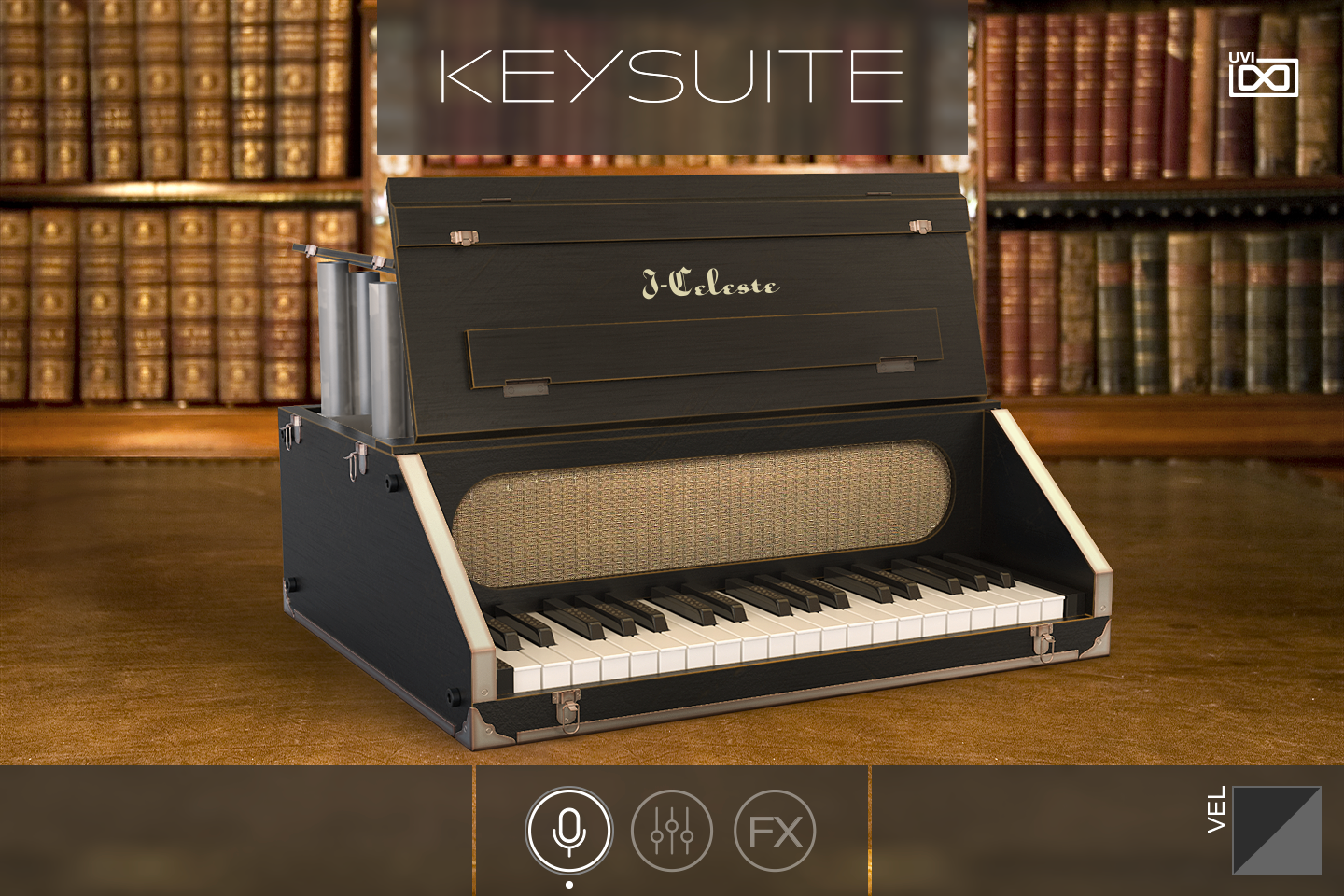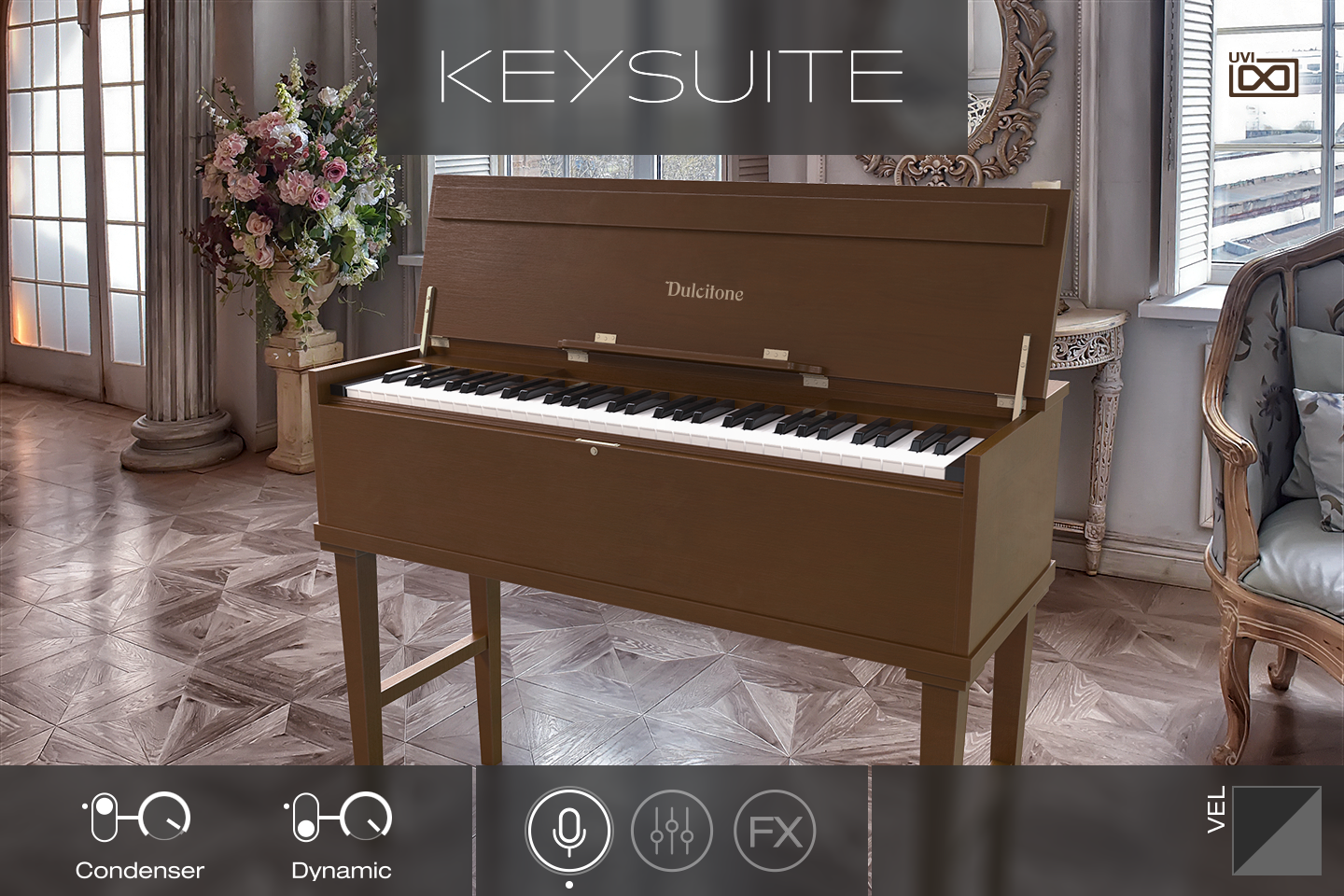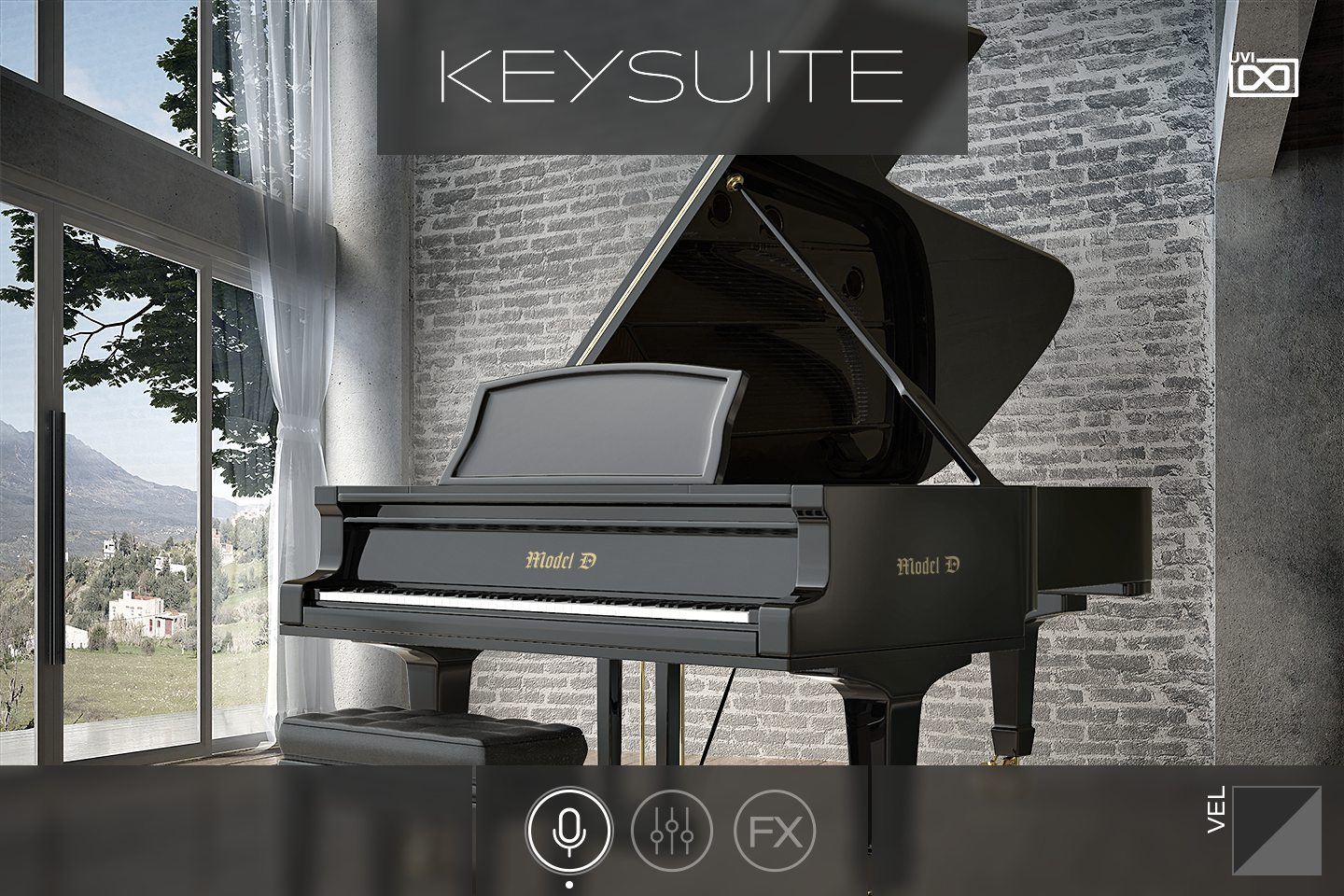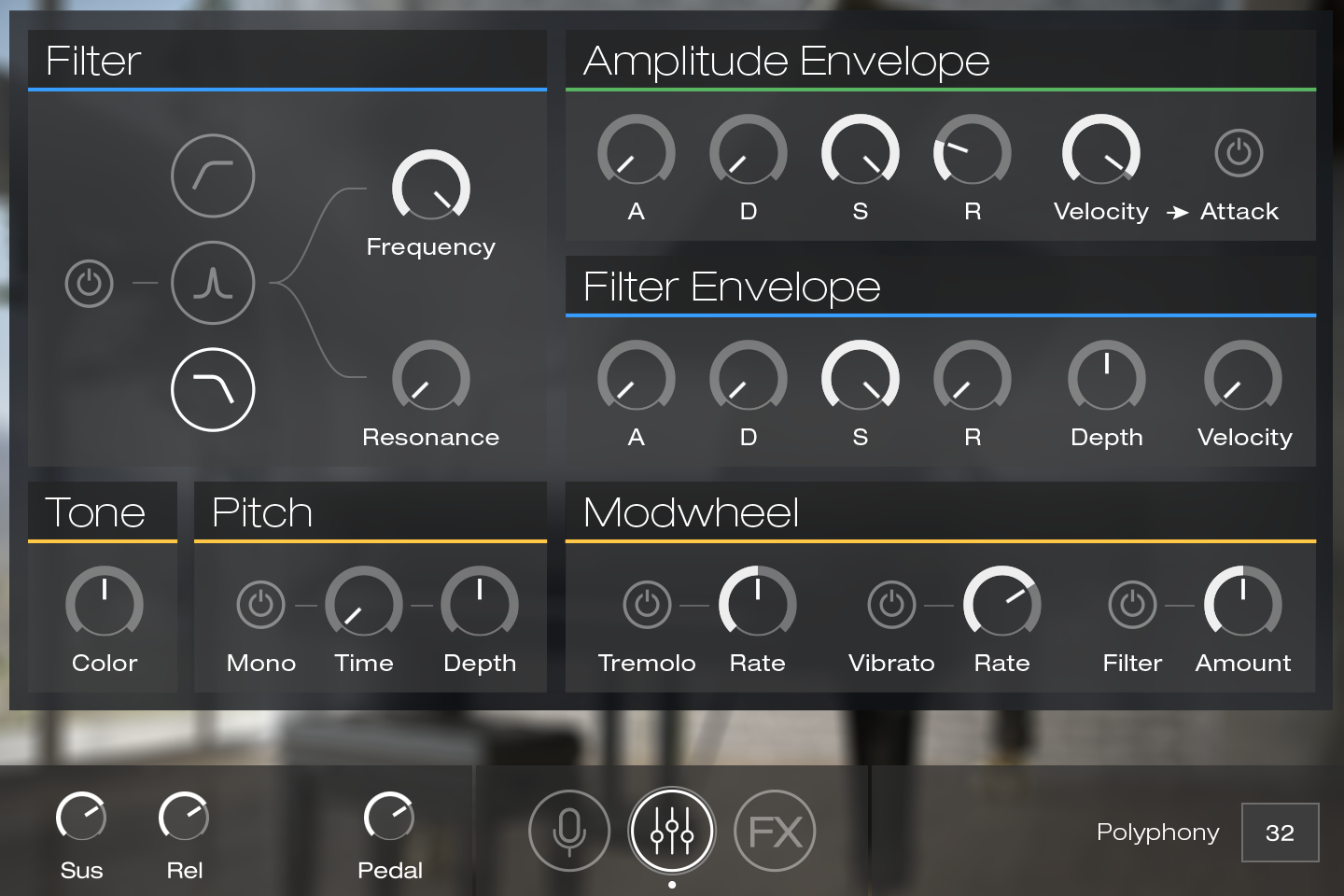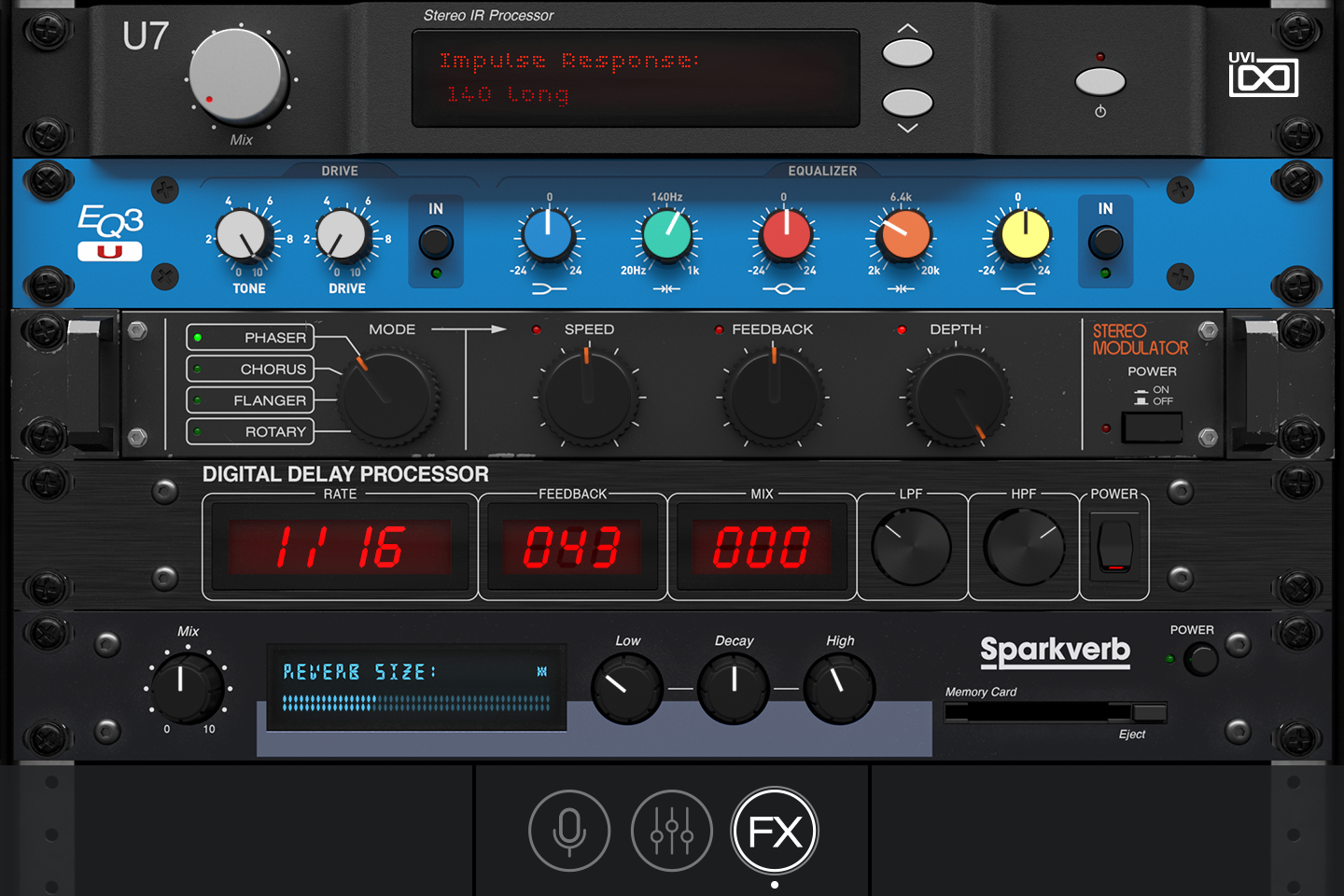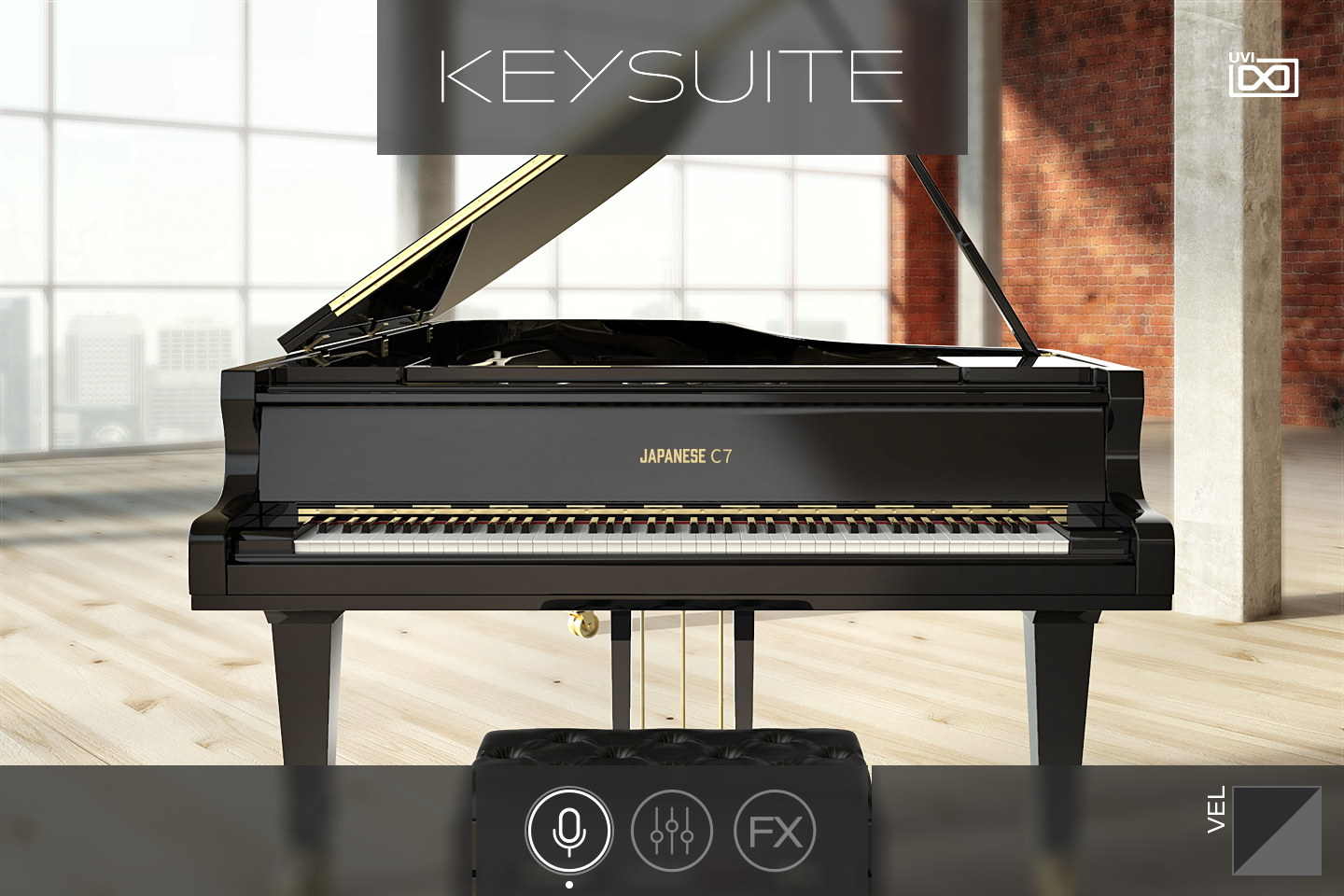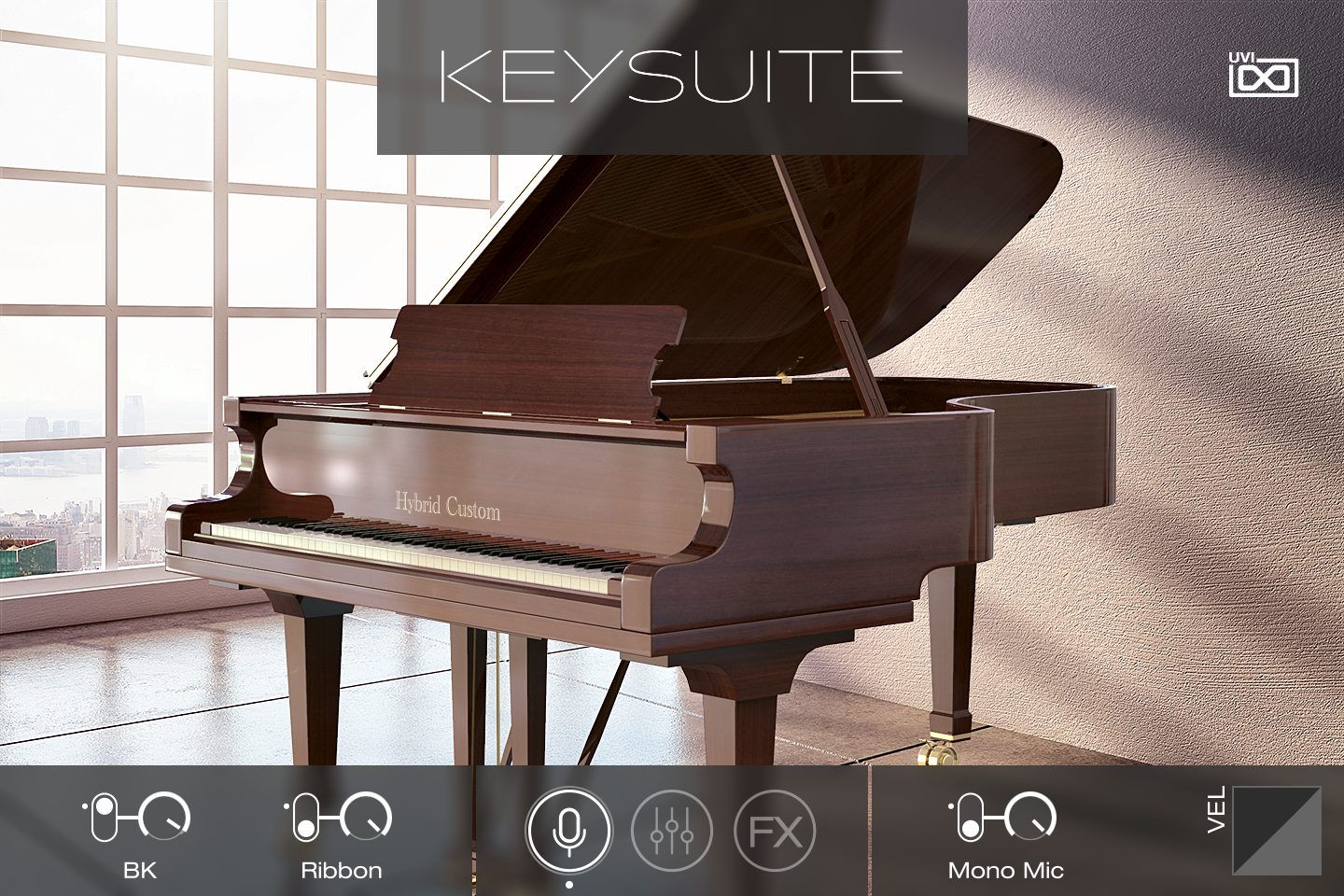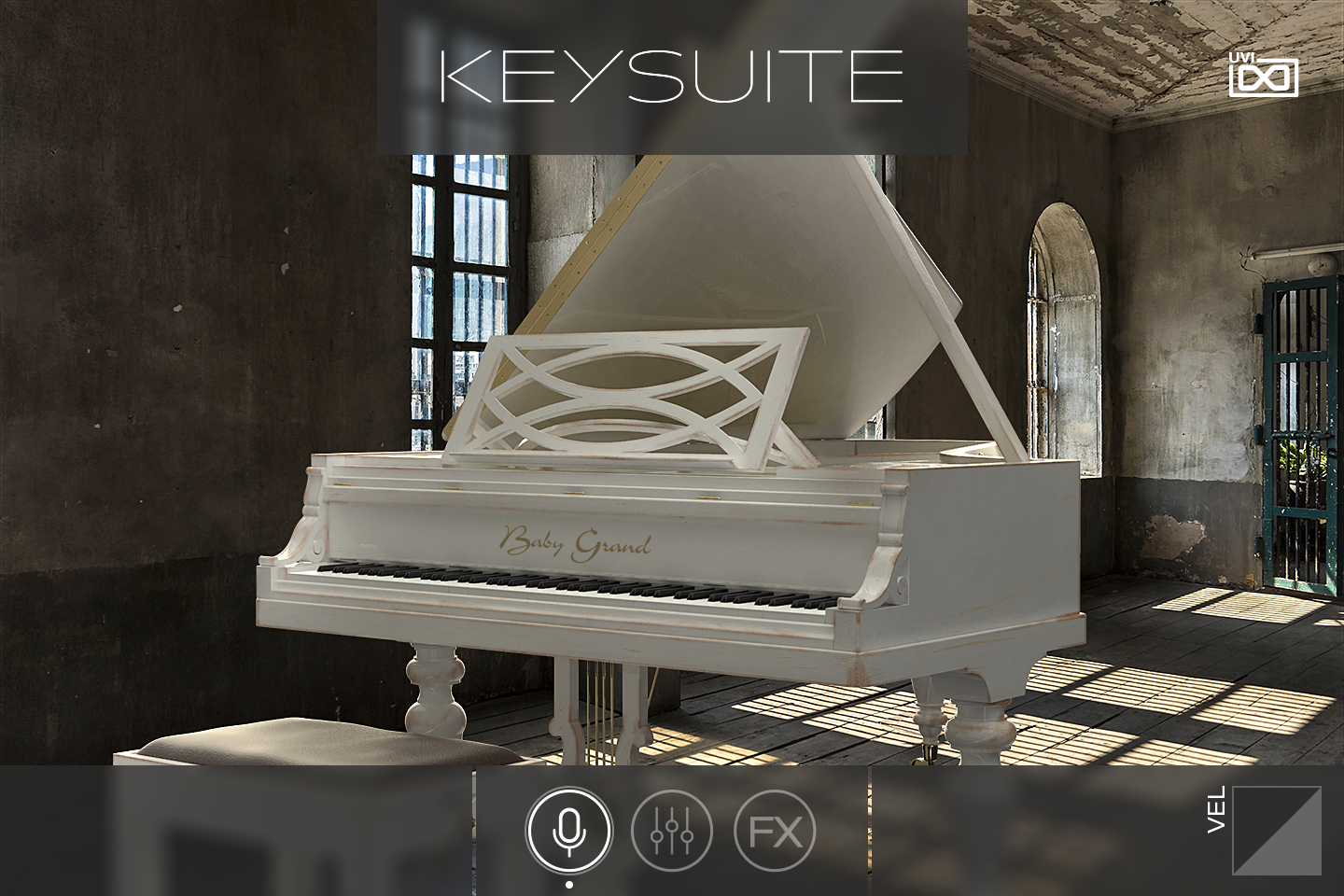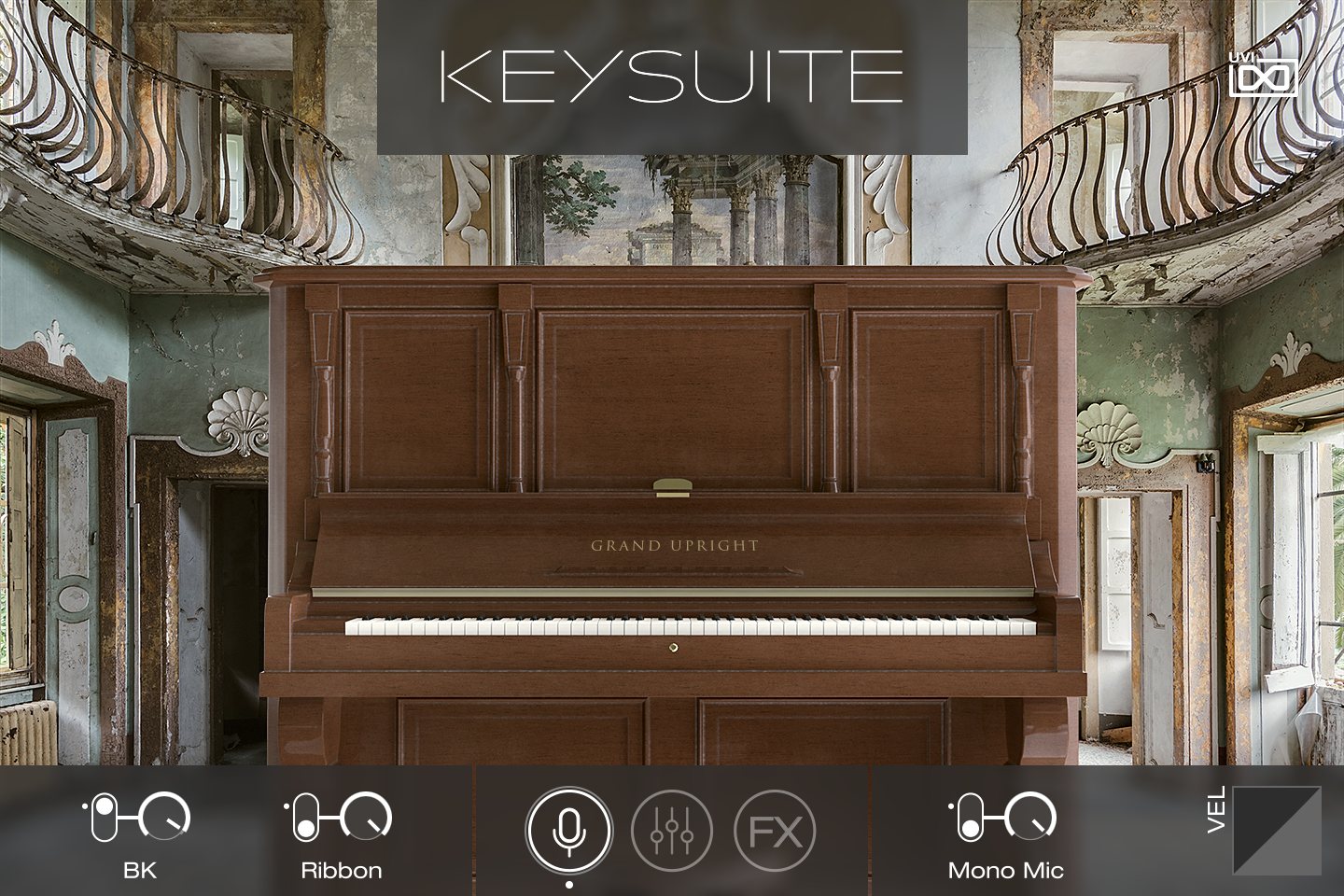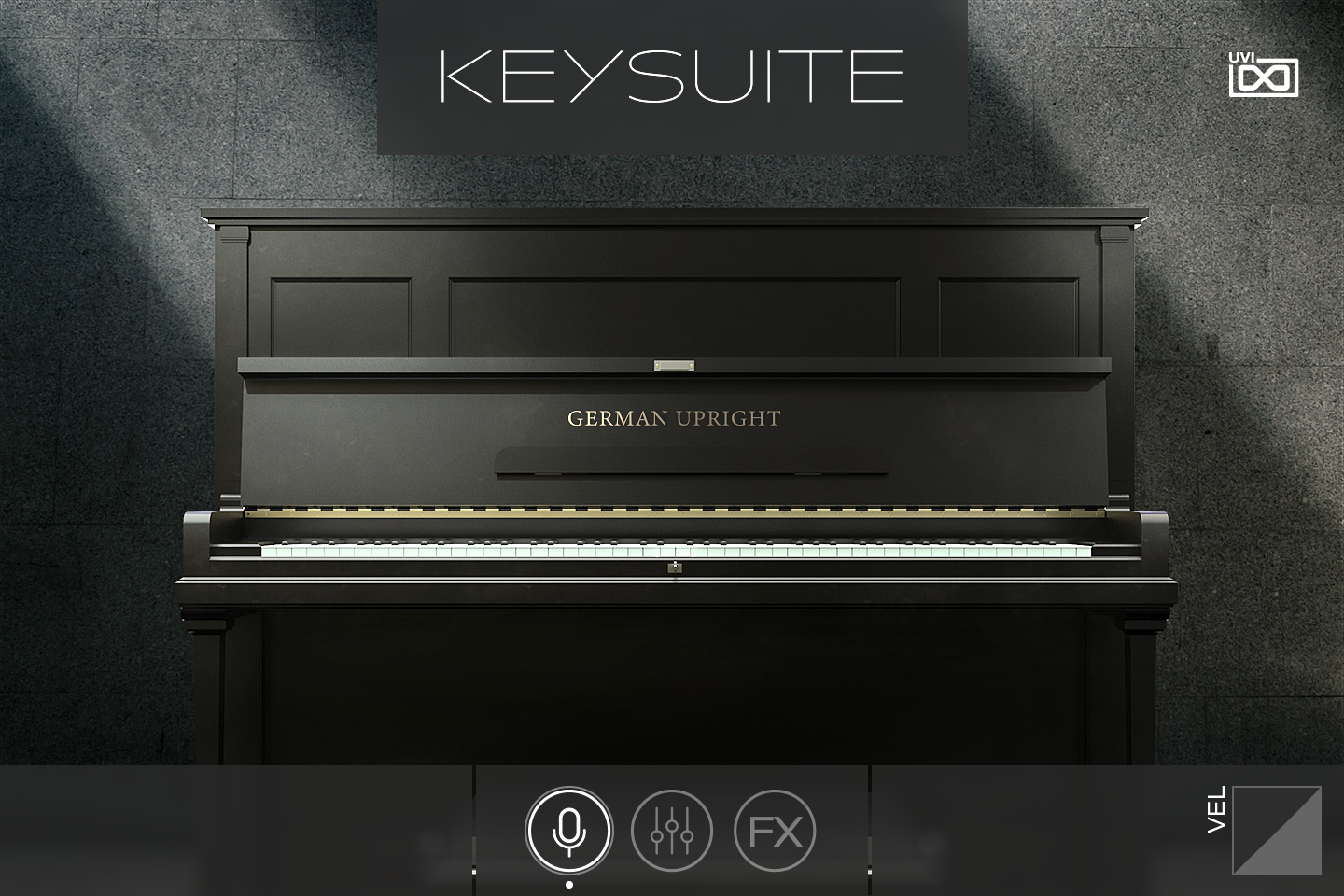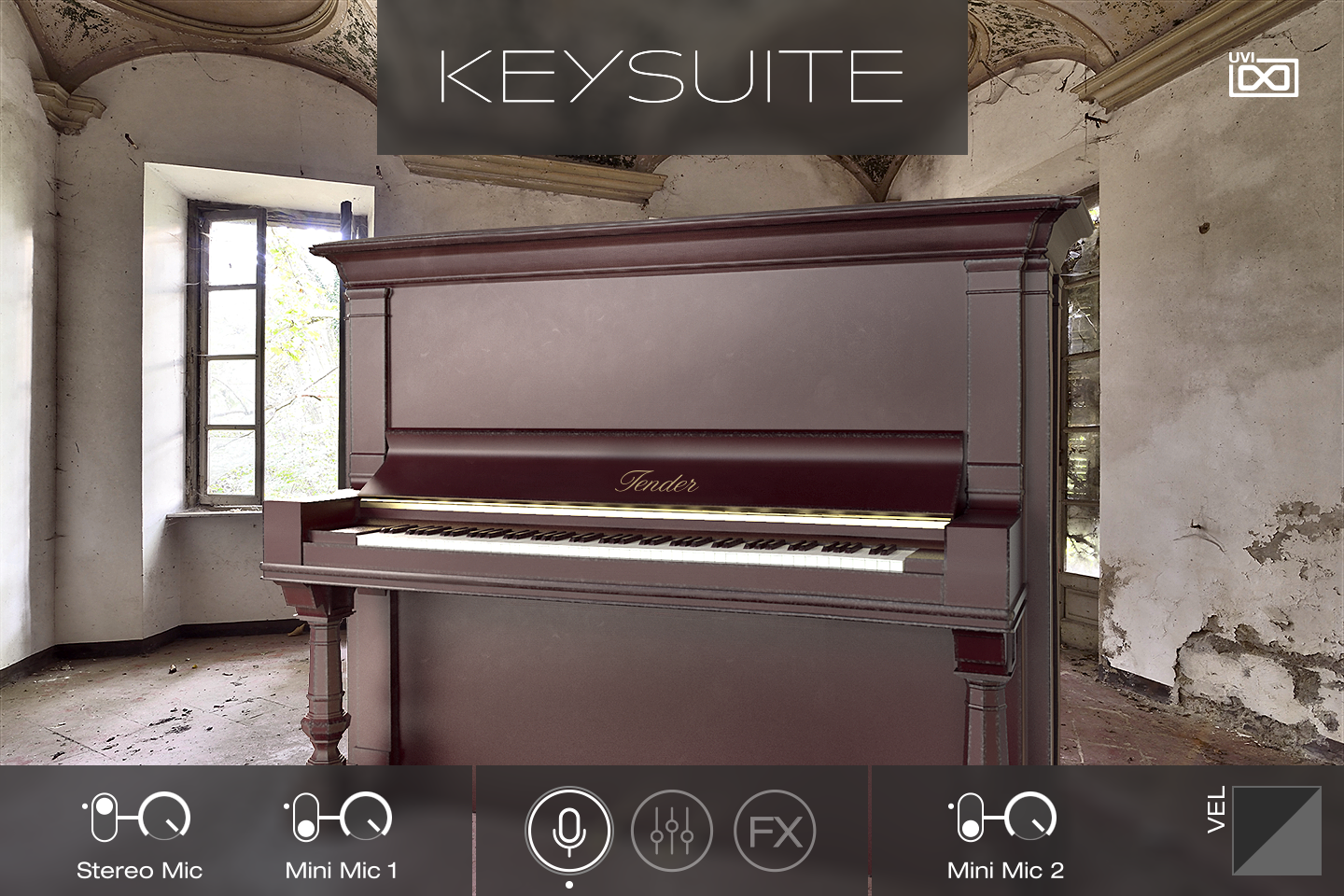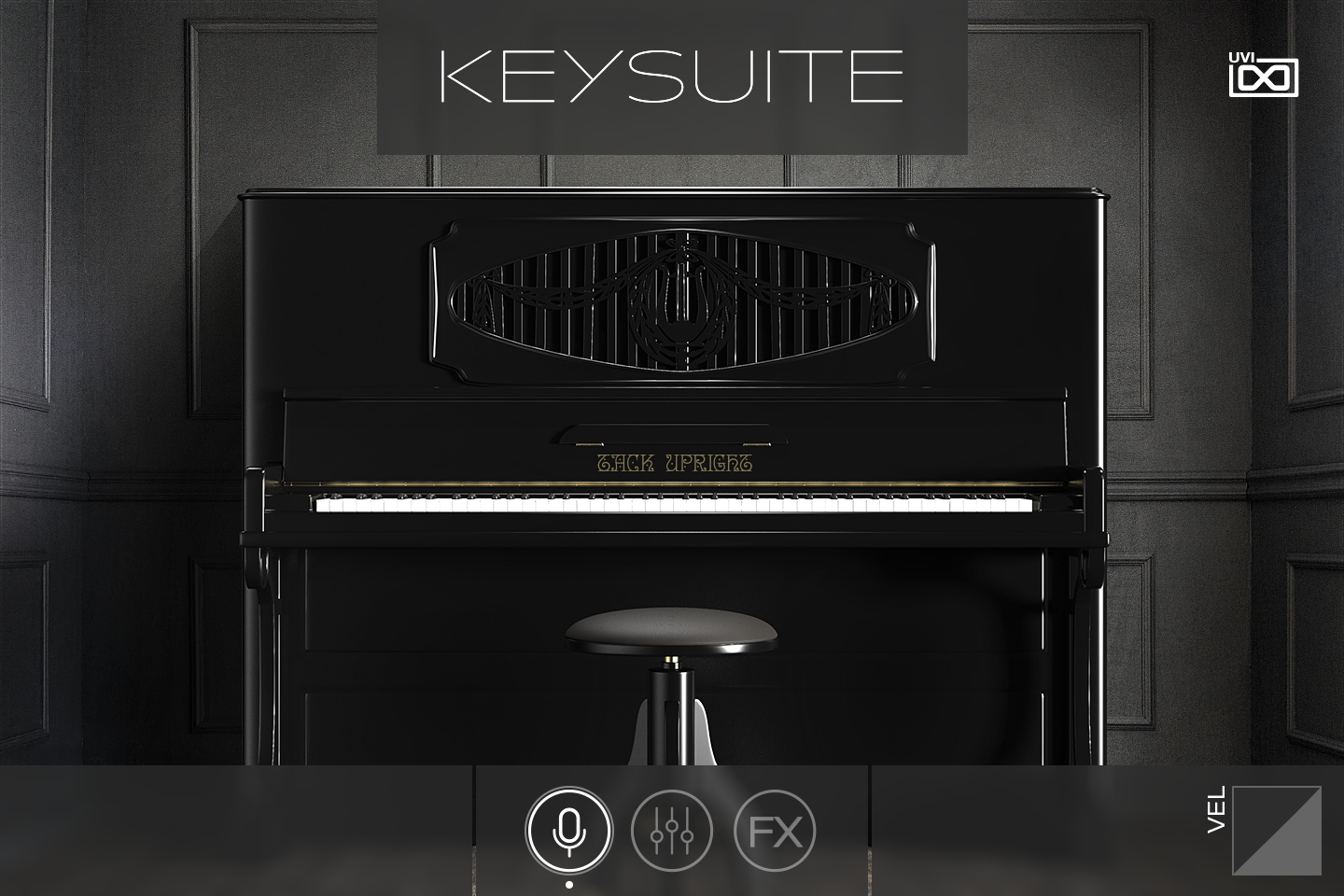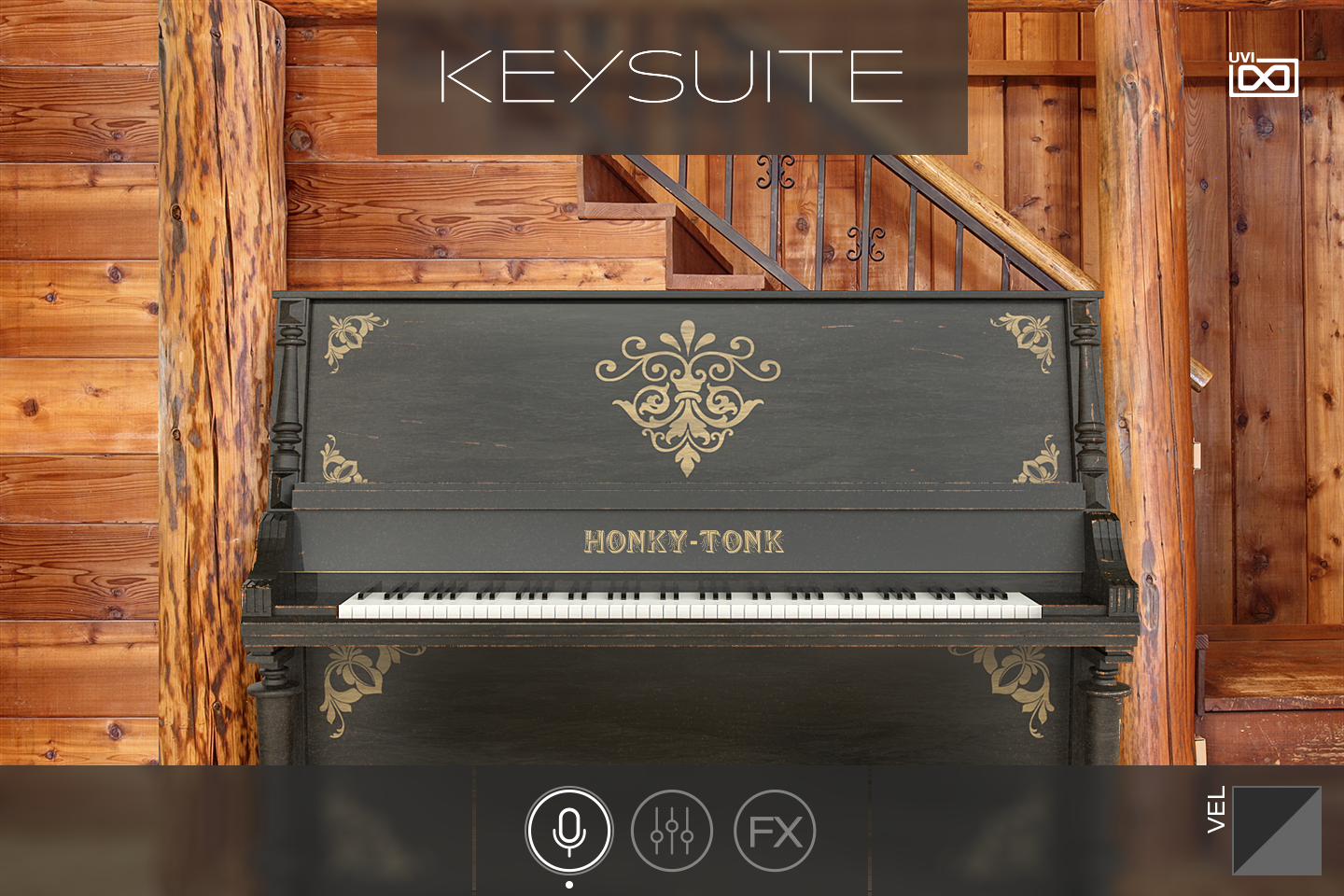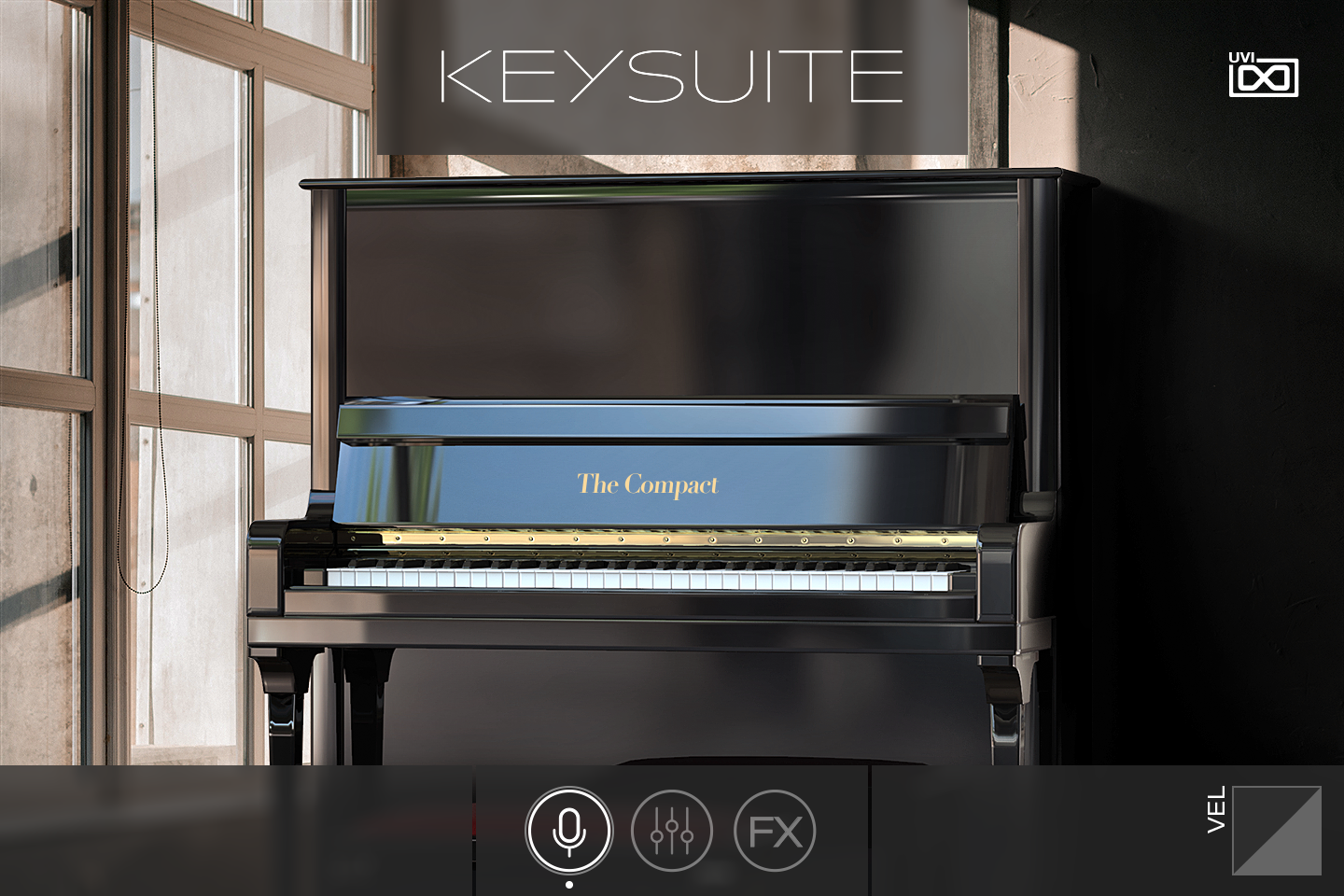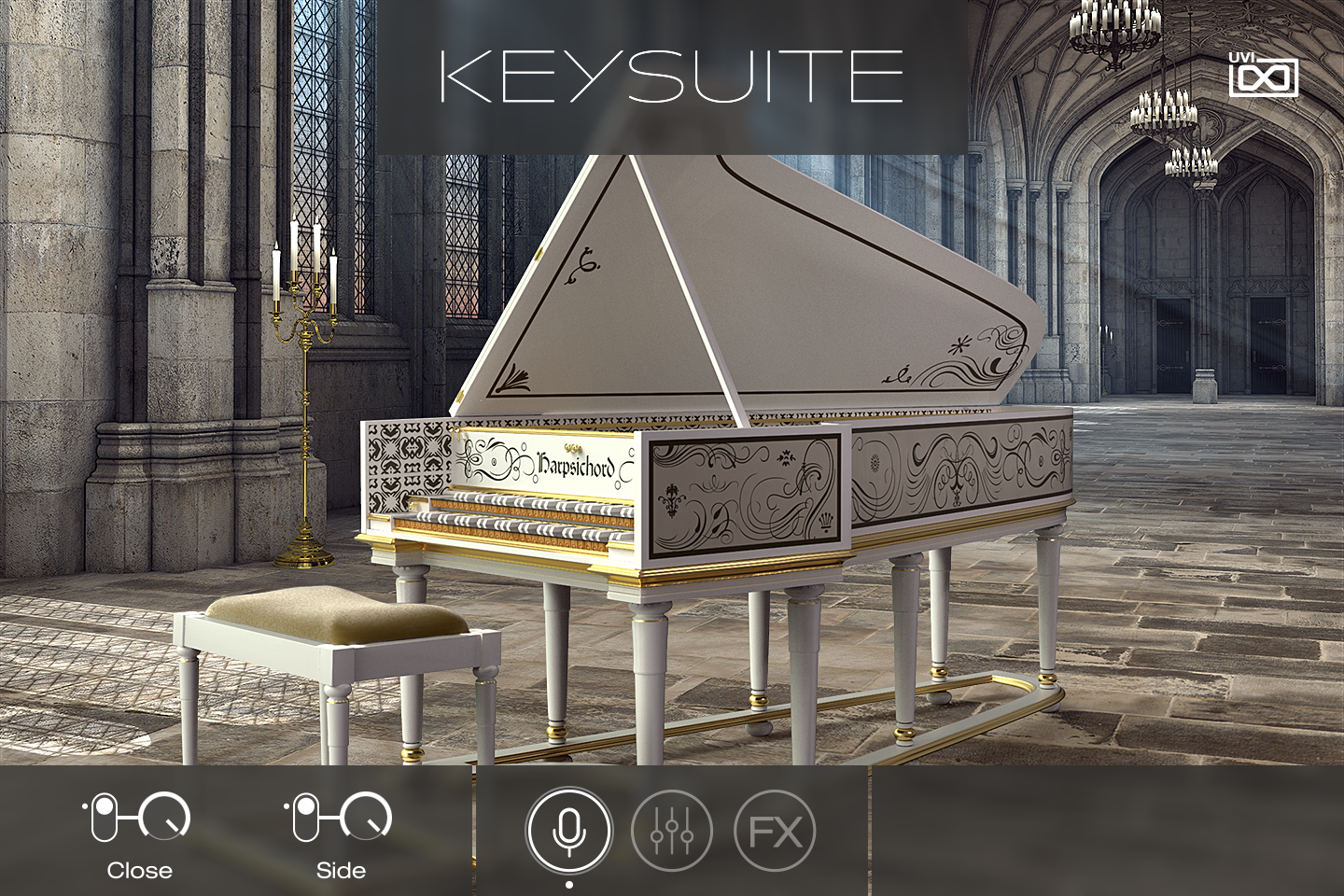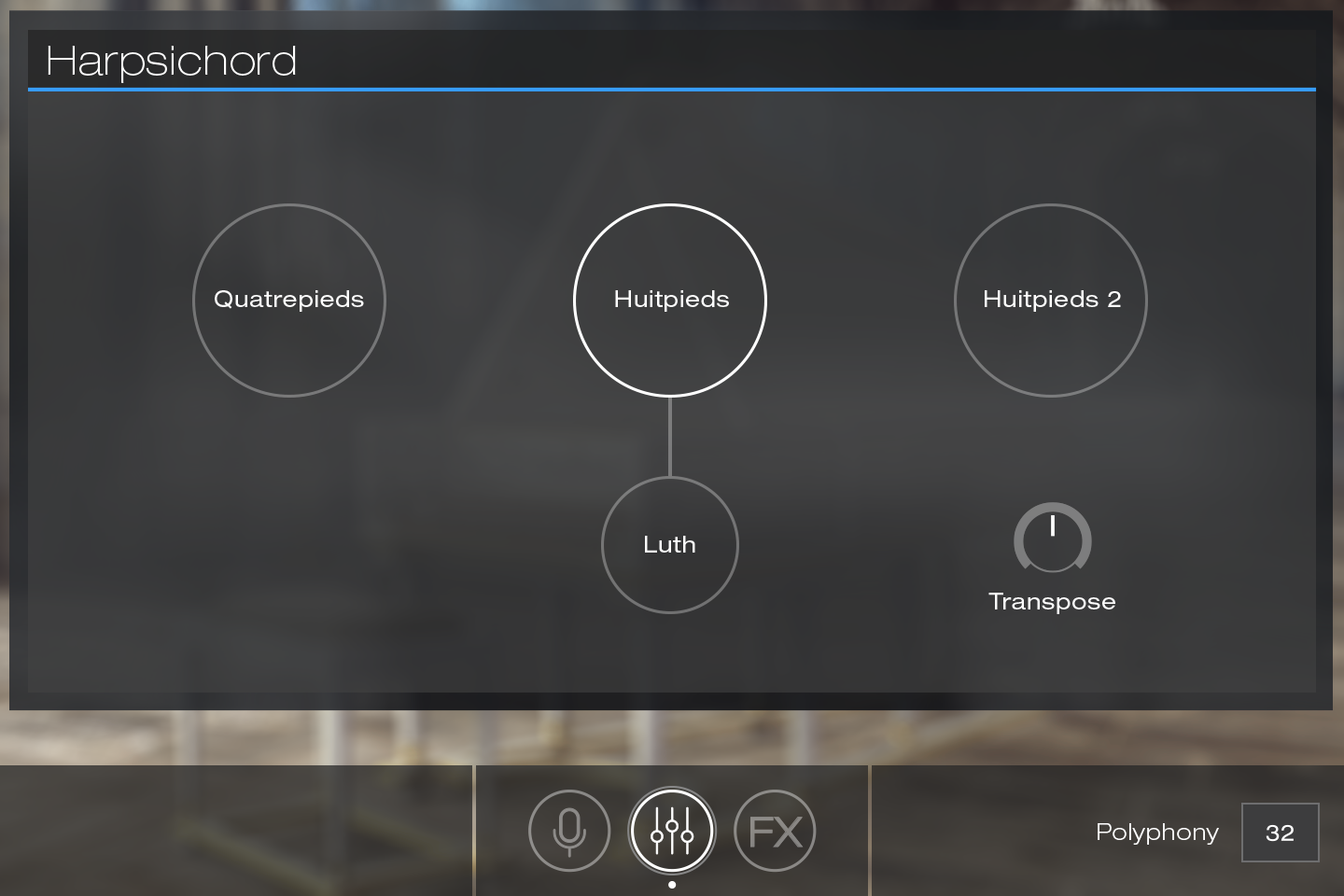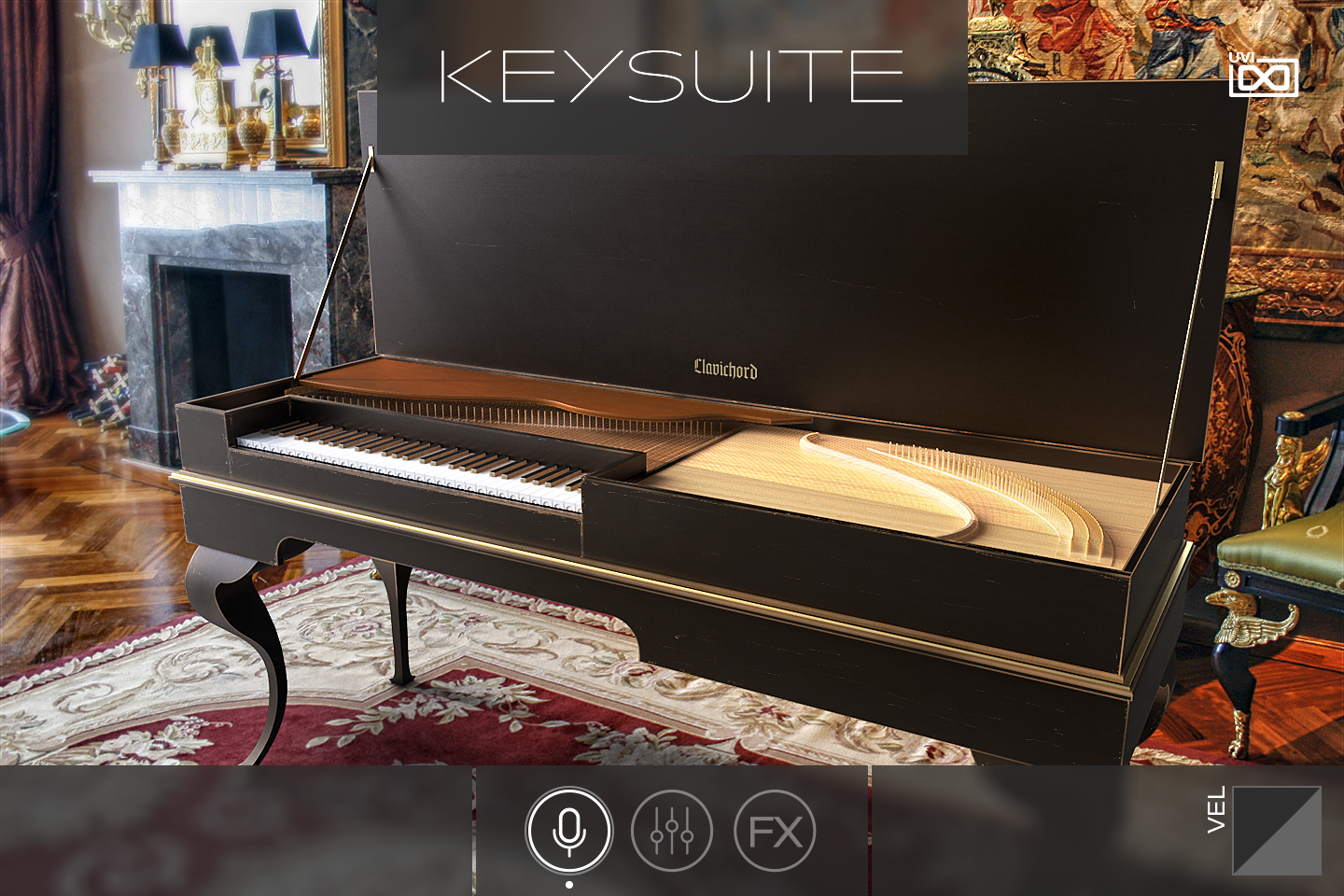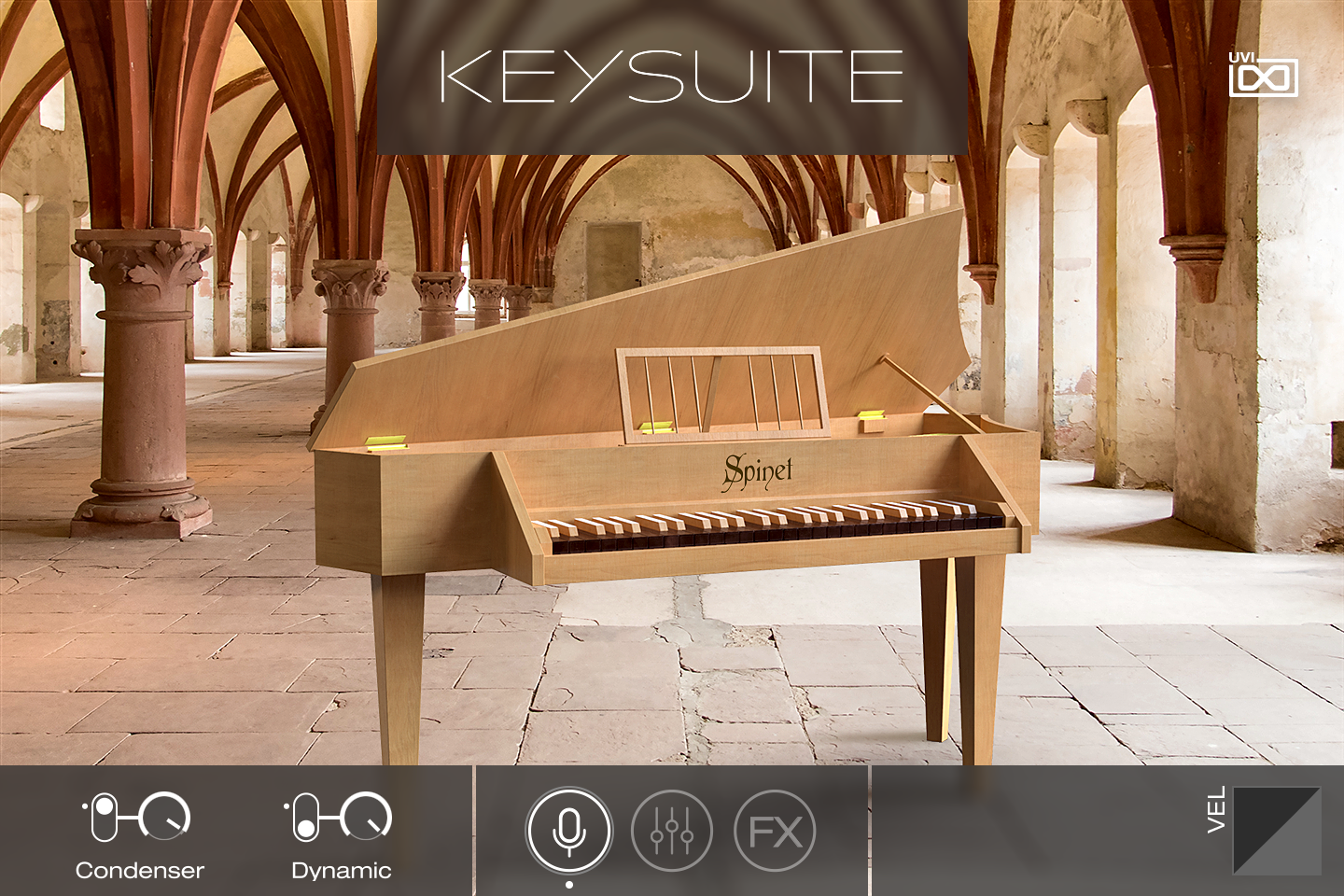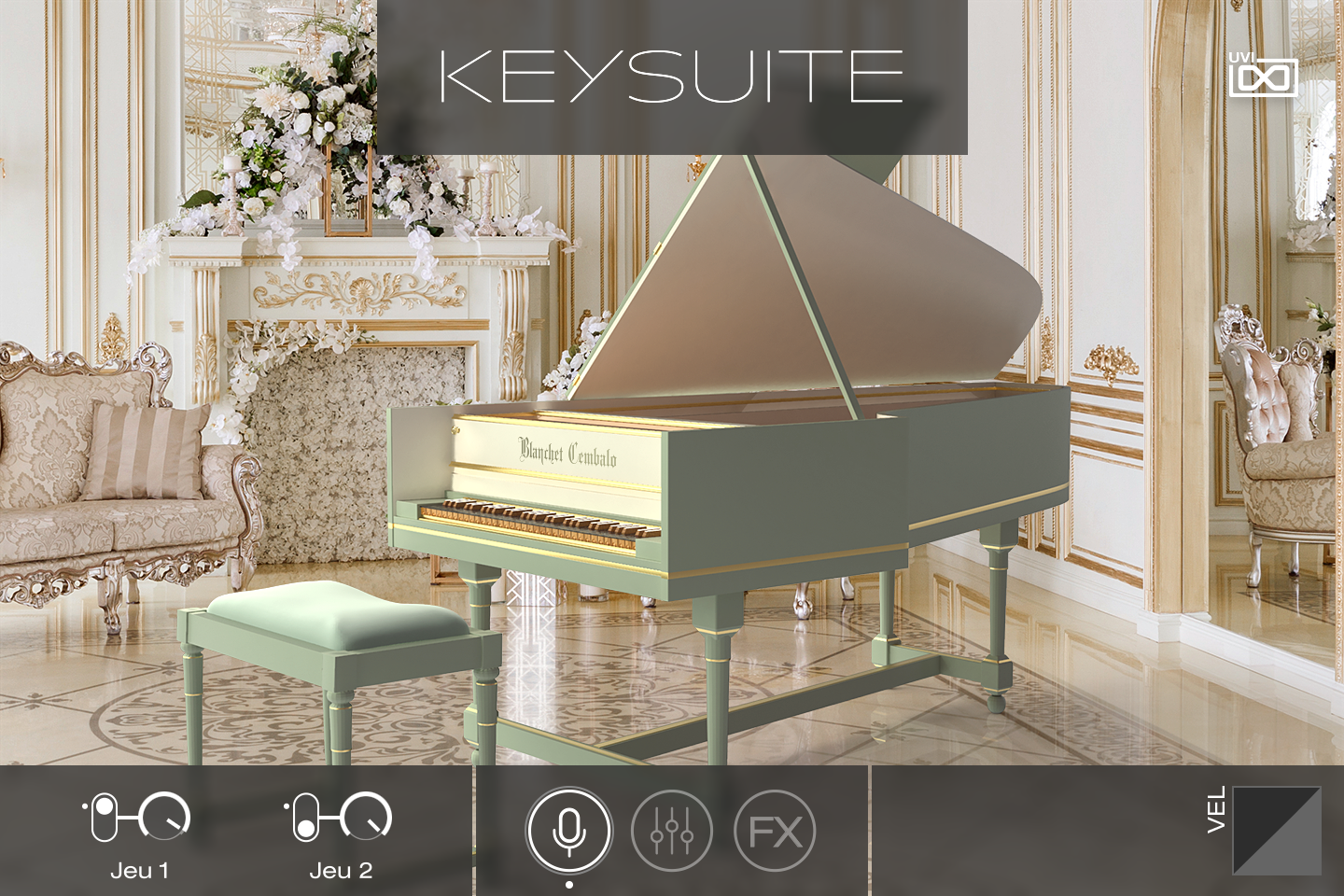 We've poured all of our experience and thousands of hours of work into developing Key Suite Acoustic, giving you a deep and detailed collection of acoustic key instruments ready to simplify your workflow and enhance and accentuate your music for years to come.
SPECS
WHAT YOU GET
Size: 13.01 GB (FLAC lossless encoding, was 55.54 GB in WAV)
Content: 125 Presets, 22,424 samples
Sample Resolution: 44.1 kHz. Recording at 88.2 kHz
License: 3 activations per license on any combination of machines or iLok dongles
SYSTEM REQUIREMENTS
Runs in UVI Workstation version 3.0.5+, and Falcon version 1.6.6+
iLok account (free, dongle not required)
Internet connection for the license activation
Supported Operating Systems:
- Mac OS 10.8 to macOS 10.14 Mojave (64-bit)
- Windows 8 to Windows 10 (64-bit)
14 GB of disk space
Hard Drive: 7,200 rpm recommended or Solid State Drive (SSD)
4GB RAM (8 GB+ highly recommended for large UVI Soundbanks)
COMPATIBILITY
| | |
| --- | --- |
| Supported Formats: | Audio Units, AAX, VST, Stand-alone |
| Tested and Certified in: | Digital Performer 8+, Pro Tools 11+, Logic 9+, Cubase 7+, Nuendo 6+, Ableton Live 8+, Studio One 2+, Garage Band 6, Maschine 1 & 2, Tracktion 4+, Vienna Ensemble Pro 5+, Reaper 4+, Sonar X3, Main Stage 3, MuLab 5.5+, FL Studio, Bitwig 1+, Reason 9.5+ |
| | |
| --- | --- |
| Variant | 1 |
| Specials | Mar 29, 2019 |