You're currently on:

Now available as a VST3 plugin!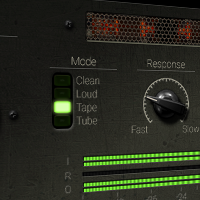 Transparent Limiting
Everything from fast peak catching, to making tracks loud, the clean and loud modes can maximise your track without colouration.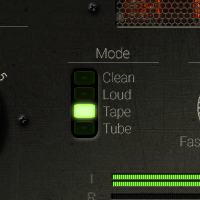 Tape & Tube Saturation
Add some warmth with our analogue modelled saturation - warmth without high-frequency roll-off, hiss, wow or flutter.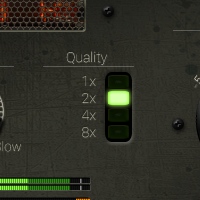 8x Oversampling
Run Maximal at up to 8x oversampling, to limit aliasing and inter-sample peaks when pushing it hard.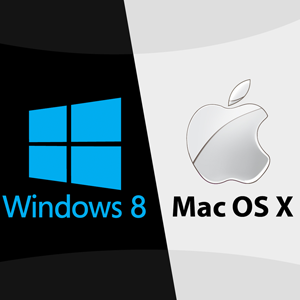 Cross Platform
Coded from the ground up in optimised C++ for both Mac OSX and Windows. You can even share your presets between different operating systems.
In Detail
Maximal is a loudness maximiser, featuring an advanced lookahead peak limiter and analogue modelled saturation. The multi-stage limiter section features next-level lookahead, automatic makeup gain, and adaptive and responsive release. This plugin will smoothly limit any peaks in the audio, and automatically increase the overall level. The analogue modelled tape and tube saturation modes encompass all the best parts of the analogue world, without all the bad parts - such as high-frequency roll-off, hiss, wow and flutter.
Using our adaptive release technology, you can simply tell Maximal 2 whether you want the limiter to be fast and loud, or slow and transparent, and it will do what's needed inside. You can use Maximal 2 to catch rampant peaks in an audio recording, or you can use it to make your track phat and loud - it's up to you how you push it.
Latest version: 2.1.1
Requirements
The specs are quite modest for Maximal 2 (unless you max out the oversampling). It should work in any DAW that can run VST or AU plugins, on any dual core system with at least 2GB of RAM. Always try the demo first!

Windows
Windows Vista/7/8/10
32/64-bit VST Compatible DAW
2GB RAM
Dual Core Processor
1024x768 Screen Resolution

Mac OSX
OSX 10.7+
32/64-bit VST/AU Compatible DAW
2GB RAM
Dual Core Processor
1024x768 Screen Resolution
You may also be interested in:
| | |
| --- | --- |
| Variant | 1 |
| Specials | Dec 26, 2018 |