You're currently on: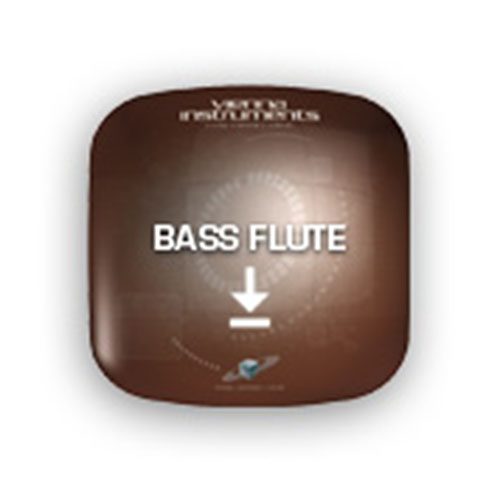 Every Vienna Instruments collection comes with both the Vienna Instruments player and Vienna Ensemble. Get Vienna Instruments PRO and Vienna Ensemble Pro 5 to add another layer of expression to Vienna Instruments and improve your workflow.
A special gem is the Bass flute. With its velvety, earthy sound, it expands the flute family to its lowest register, evoking mystery and depth in dramatic music. To hold the heavy instrument, the flutist Vera Fischer had to suspend it with two slings during the recordings at the Silent Stage.
Bass Flute

ARTICULATION GROUP

STANDARD LIBRARY
EXTENDED LIBRARY

01 SHORT + LONG NOTES

Staccato
Portato short
Sustained with vibrato
Portato medium with vibrato
Sustained without vibrato

02 DYNAMICS

pfp with vibrato, 3 and 6 sec.
Fortepiano and sforzato with vibrato
Medium dynamics with vibrato, 1, 2, 4 sec.
Medium dynamics without vibrato, 1.5, 2, 4 sec.
Strong dynamics without vibrato, 1.5, 2, 3, 4 sec.
pfp with vibrato, 8 sec.
pfp without vibrato, 2, 3, 4, 6 sec.

03 FLATTER

Flutter tonguing, normal and crescendo

10 PERF INTERVAL

Legato
Marcato

11 PERF INTERVAL FAST

Legato
Marcato

12 PERF TRILL

Trills, legato, minor 2nd to major 3rd

13 PERF REPETITION

Legato
Portato
Staccato
Normal and dynamics

14 FAST REPETITION

Staccato, 9 repetitions, 150, 170, 180 BPM
Staccato, 9 repetitions, 120 to140, and 160 BPM
Dynamics for all repetitions
98 RESOURCES
Isolated dynamics repetitions
Single layer long notes (p, mf, f)