You're currently on: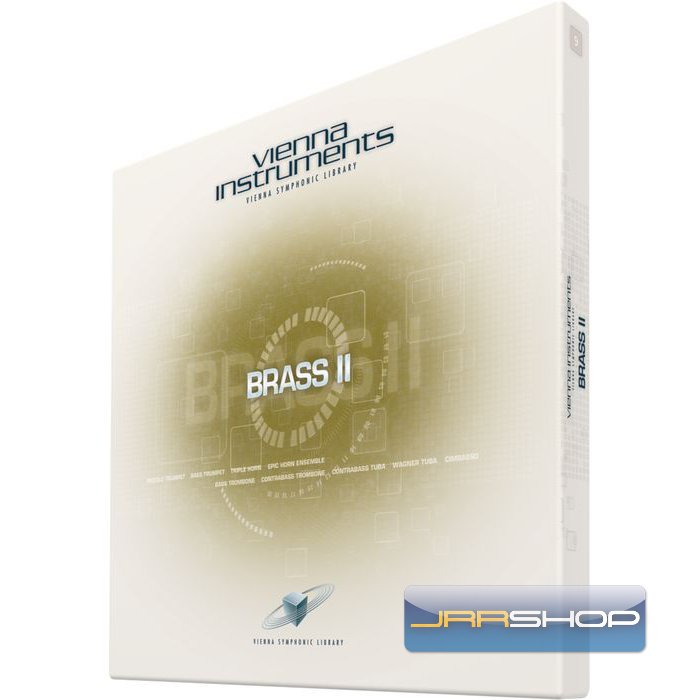 Brass II contains the instruments for large-scale orchestral arrangements, i.e., the "Wagner orchestral brass". Oriented toward Wagner's "Ring", there are the bass trumpet, the contrabass trombone, Wagner tuba and contrabass tuba, all with the standard single note and Performance articulations like Interval Performances, Repetitions, Performance Trills, etc. As an alternative to the Viennese horn, Brass II also contains a new solo horn, the triple horn, Yamaha's master instrument in F/Bb/high F, recorded down to the lowest register (A1). Further, there are the piccolo trumpet, the cimbasso, and of course the famous "Epic Horns", an impressive sounding body of eight double horns that not only fulfills the sonic ideal of the theatrical late Romantic orchestra but also meets the challenge of "larger than life" scores for modern cinema.
The Brass II Full Library contains 59 GB of uncompressed sample data in 44.1kHz/24-bit. Due to an innovative optimization process, the Vienna Instruments engine decompresses the samples in real-time, so that they take up only 39 GB of space on your hard disk. Please note: Even if you licensed the Standard Library only, the Full Library of your Collection gets installed on your hard drive since Standard and Extended Library can't be separated due to structural database requirements.