You're currently on: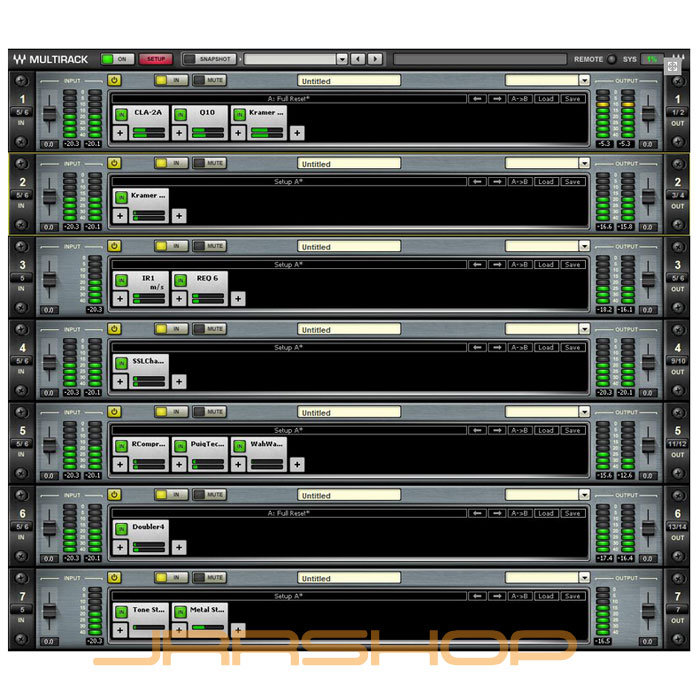 The world of Live sound is going digital. Just like studios made the transition from hardware to software, today the same change is taking place in Live sound. And Waves is leading the way.
A true Live sound breakthrough, MultiRack is a software host that lets FOH and Monitor engineers run multiple simultaneous instances of the same Native Waves plugins used in recording studios and mixing rooms the world over.

Armed only with a laptop, an I/O box, and MultiRack, you now have the power to shape your Live sound with unprecedented precision, and do away with rack after rack of heavy effects units.

Just imagine: The world's best-sounding reverbs, equalizers, compressors, limiters, and delays at your fingertips, without the limitations of hardware, and at a fraction of the cost.
With easy setup and advanced preset capabilities, MultiRack delivers all the flexibility and portability of software, with sound quality and convenience that beats hardware.
Features
Take Studio Sound to the Stage and Back Again
Quick & Simple Setup
A Fraction of the Cost of Hardware
Simple Routing: No Cabling, No Rack Mounting, No Trucking
Full Recall, Full Control
Set and Save Presets and Snapshots per Song and Song
Sections
Windows & OS X Compatible