You're currently on:
Analog Lab V
Main Features
Over 2000 curated sounds from all the acclaimed V Collection Instruments
Presets are carefully selected from our V Collection (ARP 2600 V, B-3 V, CS-80 V, CZ V, Farfisa V, Jun-6 V, Jup-8 V, Matrix-12 V, Mellotron V, Mini V, Modular V, Prophet V, Prophet VS, SEM V, Solina V, Stage-73 V, Synclavier V, Synthi V, Piano V, Vox Continental V, Wurli V, Buchla Easel V, Clavinet V, DX7 V and CMI V)
Updated browser to find sounds quickly: by Type (Bass, Pads, Leads…), by Style (bright, dark…), by Genre (Ambient, Disco, Techno, …)
New Studio view to add effects and combine 2 instruments (Multis)
Layer Multi sounds or Split 2 Presets across the keyboard
4 new Macro controls on all the sounds for instant sound edition
Automatic mapping of parameters for Arturia keyboards
Parameters can be mapped easily to other MIDI controllers
Stage view allows to perform on a prepared Playlist, using an Arturia keyboard or sending Program Changes from any MIDI Controller
V Collection and Pigments instruments owners can open the full instrument within Analog Lab
Immediate creativity
Analog Lab V gives you instant access to the most iconic synth and keyboard sounds of all time, fresh from our award-winning V Collection.
Choose from a massive selection of best vintage & modern presets using intuitive smart-filter browsing, and breathe new life into your mix with the much-loved sounds of faithfully emulated classics. Whether you're a producer, performer, sound designer, or vintage synth fan, you'll find inspiration at every turn.
Legendary sound at your fingertips
Soulful organs, razor-sharp synth bass, warm analog pads - why should you have to choose?
With Analog Lab V, and you'll get all of the above, and more. Open up one this easy-to-use plugin and unlock sounds from every instrument emulation included in V Collection, as well as our state-of-the-art softsynth Pigments. A synth for every genre, an icon from every era, a solution for every creative style.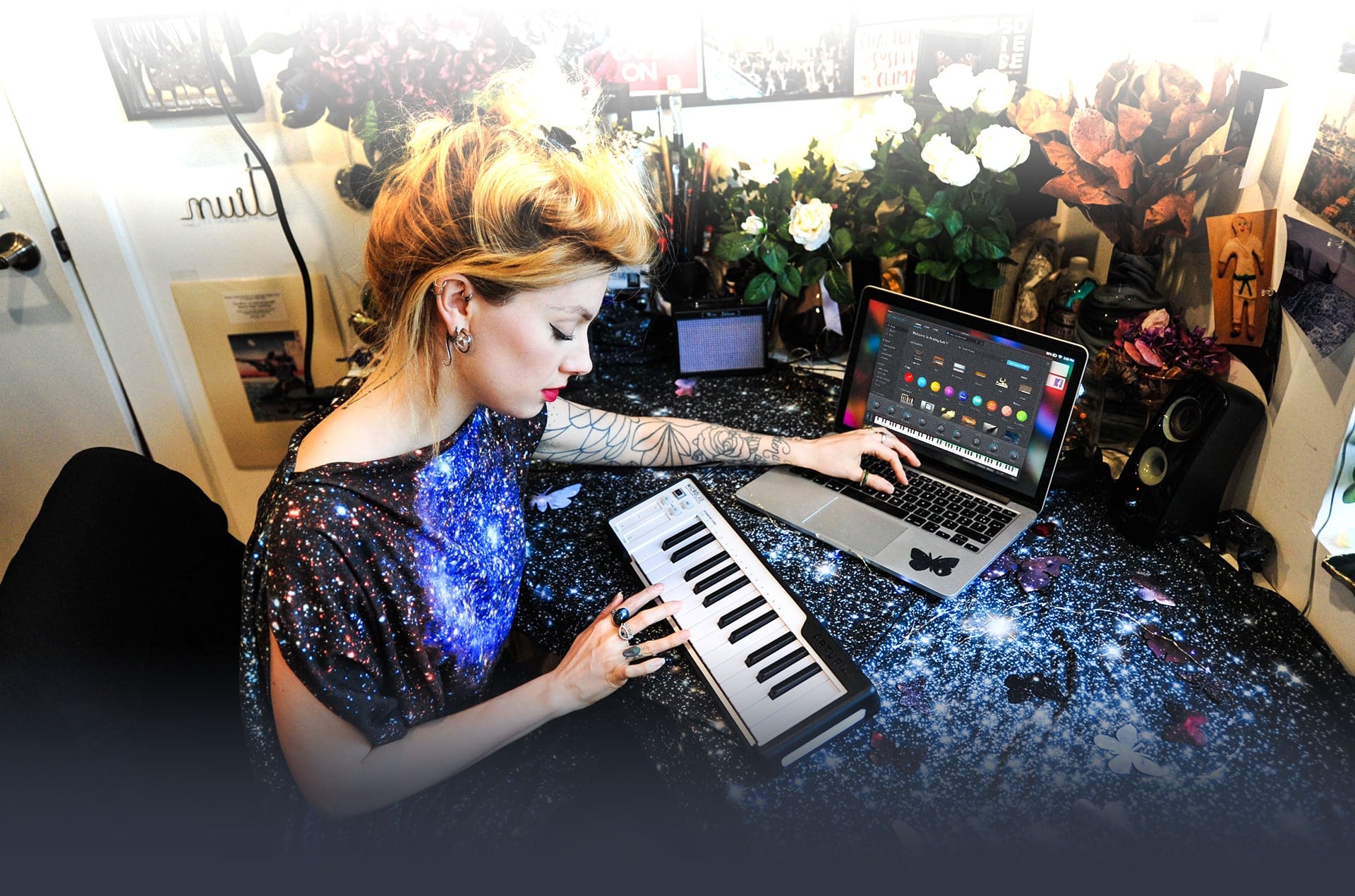 Easy to use
Analog Lab V is geared up to inspire, not confuse. We're keen on keeping our plugins simple and intuitive, so you can focus on what really matters. There's no guesswork - we analyzed the way people actually use software instruments, and created Analog Lab V to inspire your creativity, not get in its way.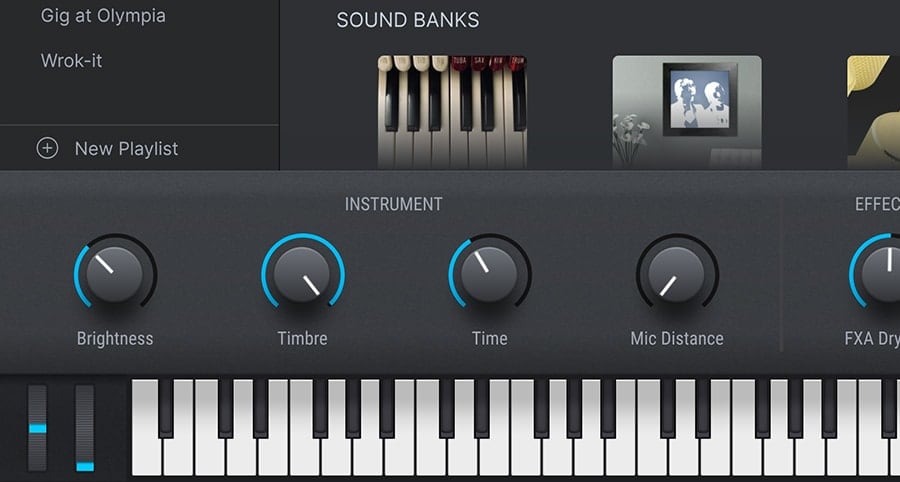 Parameter mapping
The sound shaping parameters of each instrument are distilled into a simple selection of controls that let you tweak quickly, intelligently, and creatively. The latest presets feature 4 macro controls for when you want to stretch, twist, or taper your sound on the fly.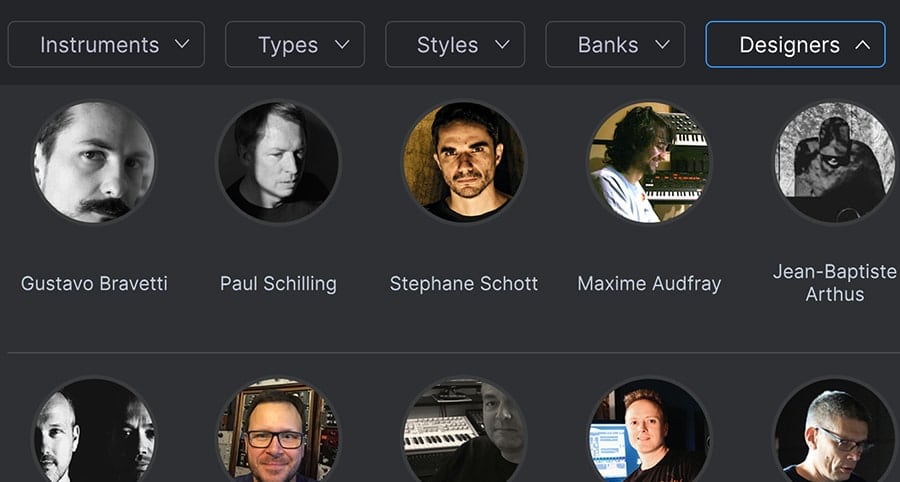 Intuitive Browsing
Effortlessly navigate through thousands of sounds with an easy-to-use browser interface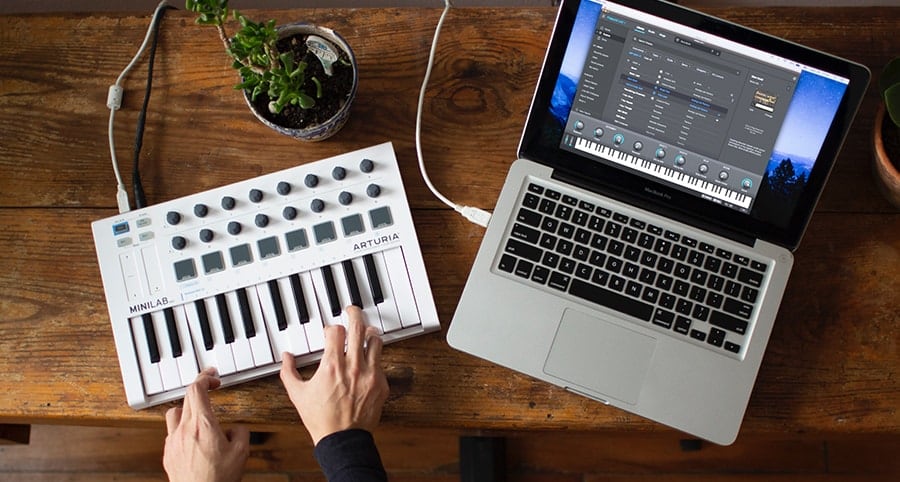 Controller integration
Enjoy seamless integration with our Lab range of controllers, as well as easy connection with most MIDI controllers - tap into your sound like never before.
Choose your view
Sometimes a change of perspective is all you need - when you change your creative approach, you change your creative results. Analog Lab V has a solution for every situation; choose a workflow and interface to suit your needs, and the musical magic will follow.
Studio View
Step into the studio and color your sound. You can continue to tweak the integral controls of your preset, while getting more hands on with mixing, FX, and the order of your signal chain.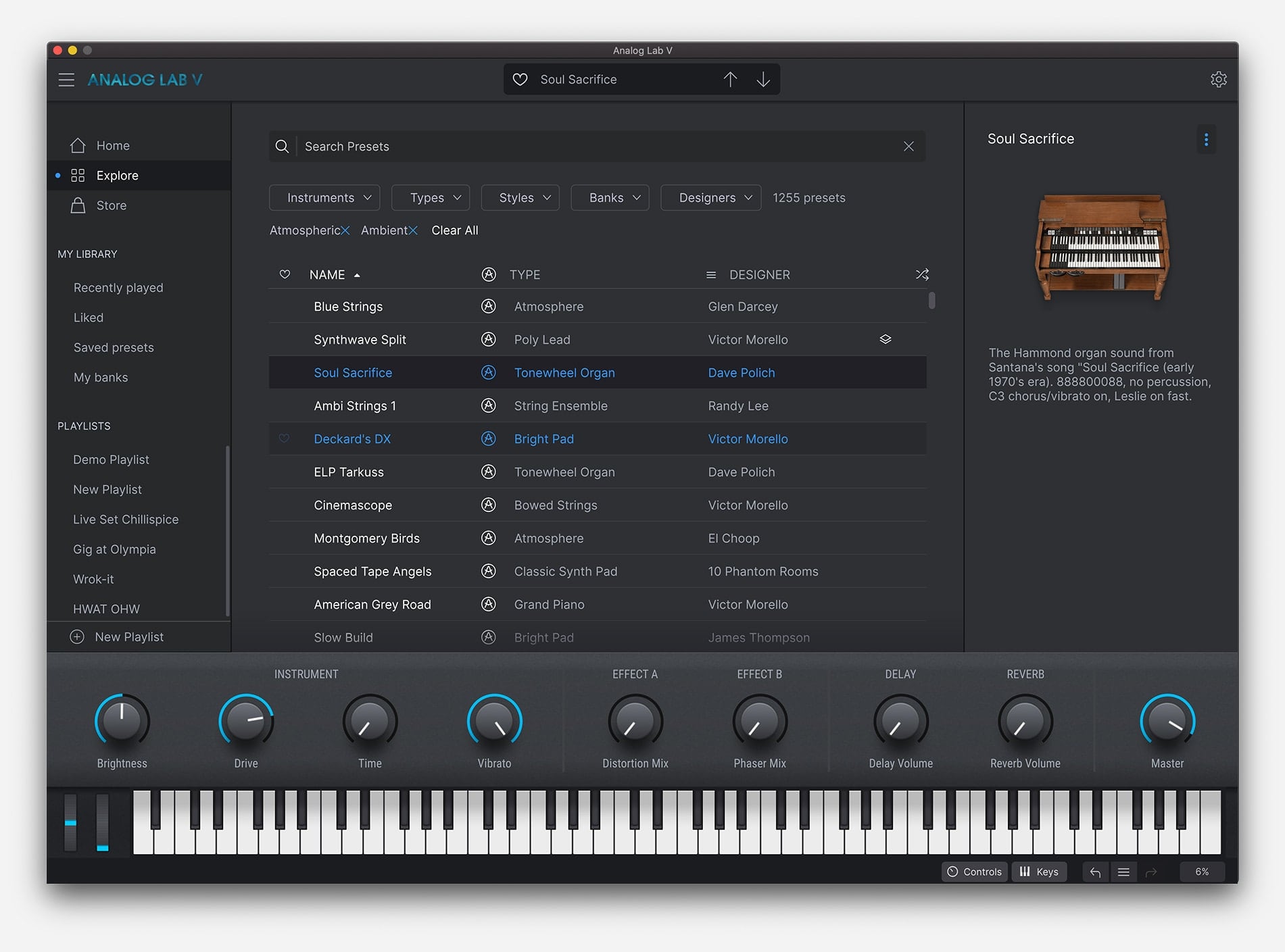 Library View
Your sound-searching platform. Browse your entire library of presets, with smart filtering and search options. Load a preset and immediately try it out, with an array of controls available in the same interface.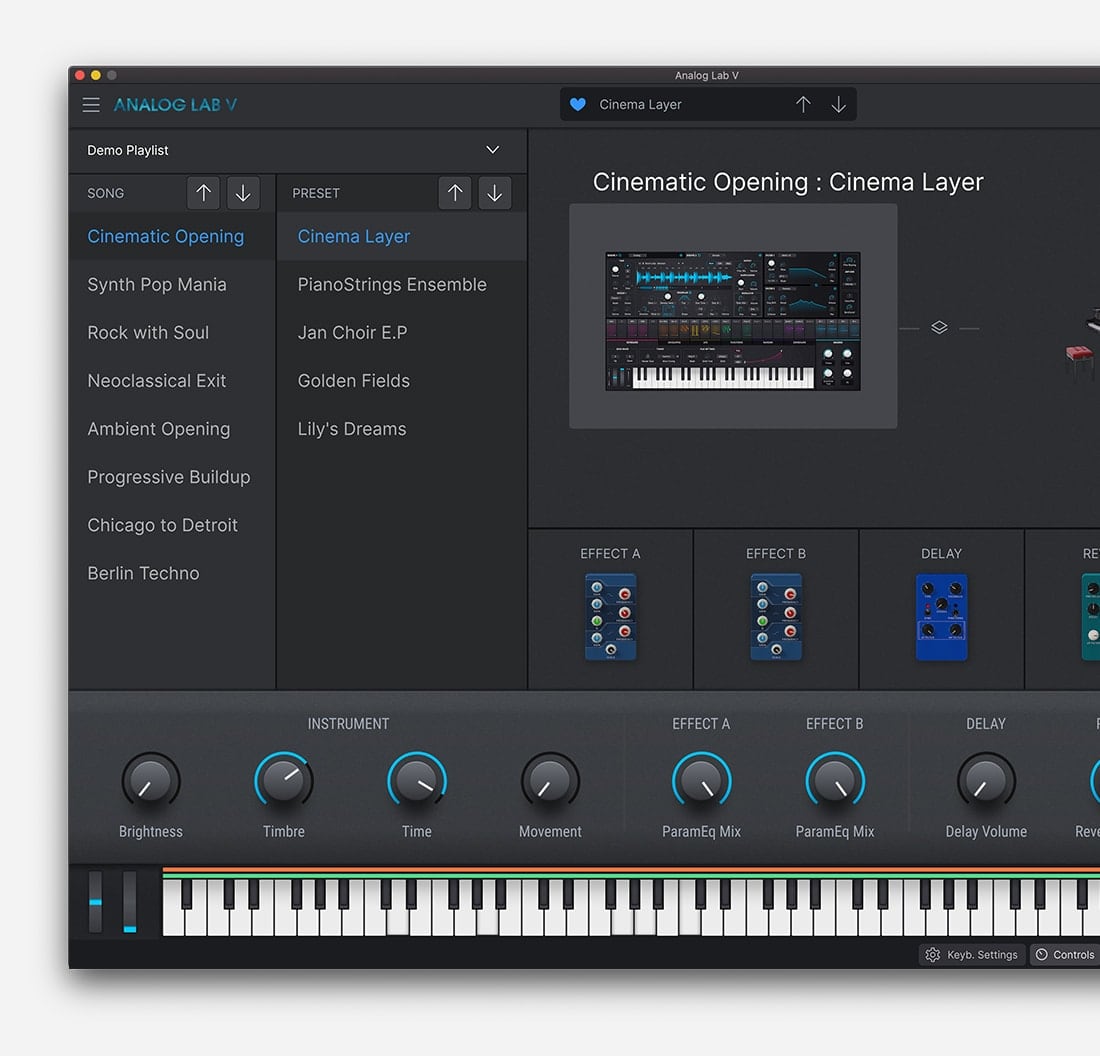 Stage View
Notes, controls, and setlist features combined to ensure that you're fully prepped for your performance. Stage View offers an all-in-one interface so that you can enjoy your stage time without a hitch.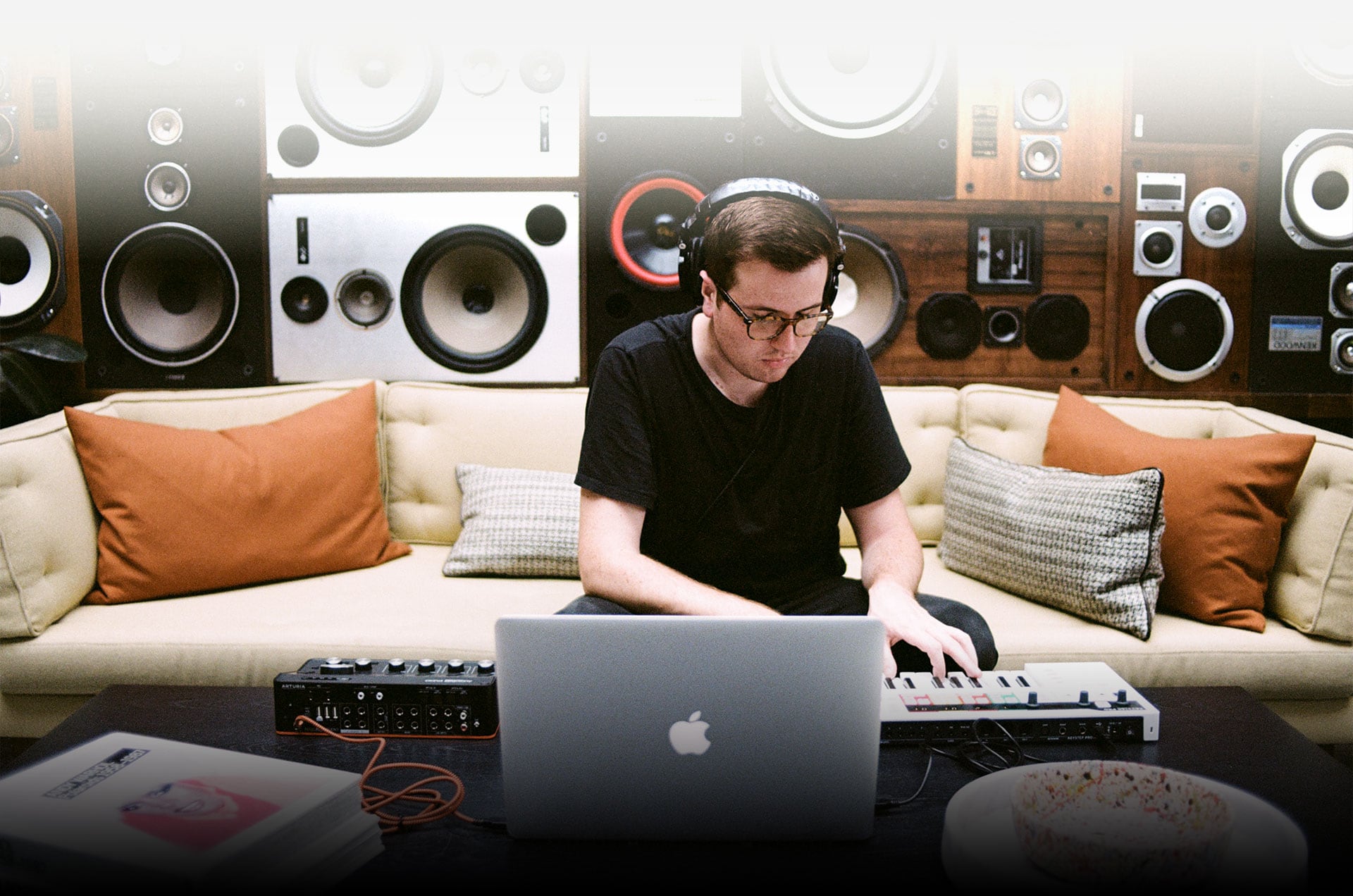 Ultimate preset selection
With Analog Lab V, you're spoilt for sonic choice. Its library of 2000 presets and patches has been curated to cover every musical style in the book - and a few that aren't.
Behind this incredible collection are some of the world's most renowned sound designers, with decades of experience and creative expertise under their collective belt. Your sound is in safe hands.
Whether you're playing hits from yesteryear or creating tomorrow's music, Analog Lab V brings you all the sounds you need in one elegant package.
Smart browsing
Analog Lab V has got you covered, whatever angle you're coming from. Search by instruments, sound banks, sound designers, instrument types, and styles - truly zone in a sound to suit your needs.
Customize your library
Once you've found the perfect preset, tag it as a favorite so you can instantly recall it next time. Visit your Liked presets in the library tab to revisit the sounds that you need in an instant.
Create Playlists
Create personalized playlists so you can get back into the creative zone quicker than ever. Organize your sounds into songs for easy performance or practice recall, and leave notes for quick reference.
Expand your collection
Looking for that creative spark? Perhaps you want to give your sound a new edge, or you're after a new musical springboard. Analog Lab V also gives you access to the Sound Store, updated monthly with exclusive sounds and preset expansions, letting you take your sound in whatever direction you feel like.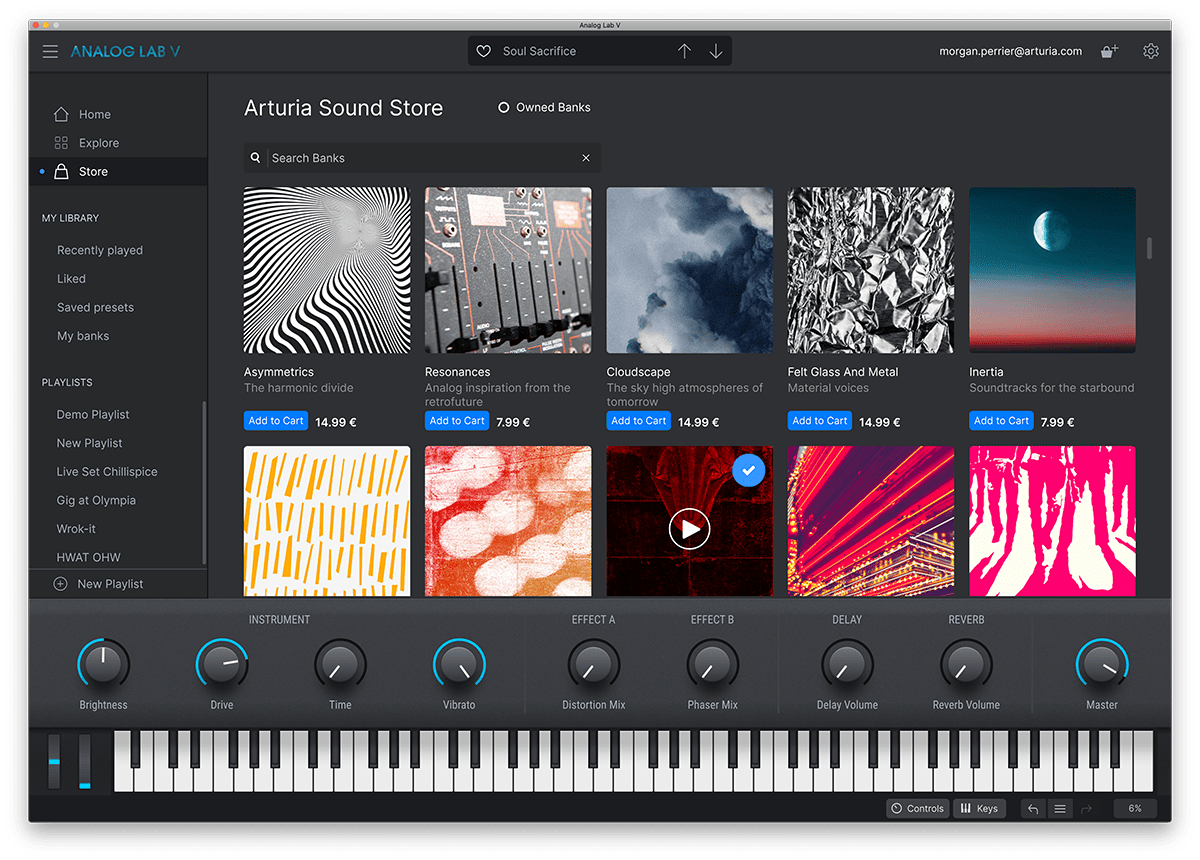 Discover tributes to iconic and groundbreaking artists, genre-specific sound banks, signature sound designer packs, and much more...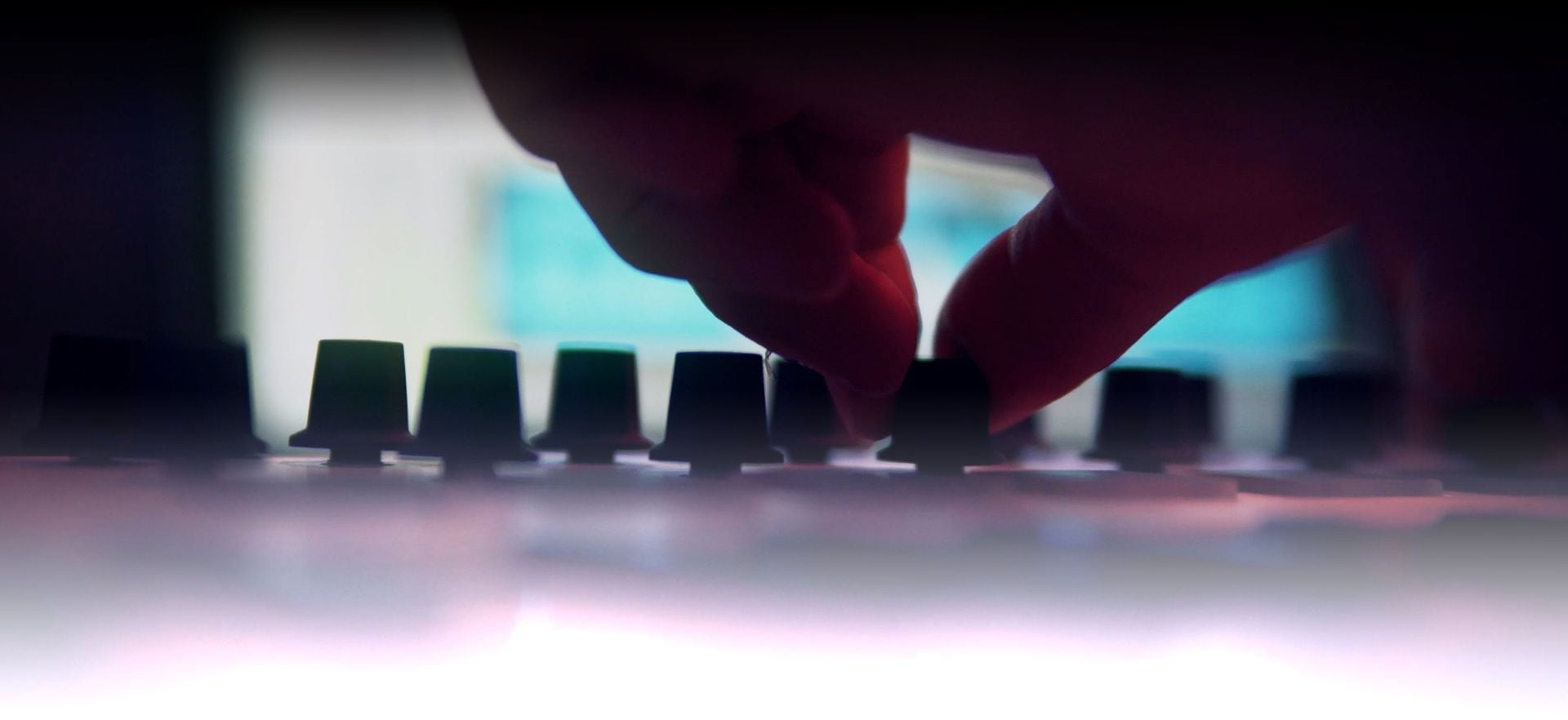 TAE® and Phi® Powered
Proprietary technology allows us to model these iconic instruments on a deeper level for new levels of immersive realism. TAE® offers unmatched analog emulation down to component-level detail, while Phi's state-of-the-art physical modeling brings material acoustic resonance into the virtual instrument world like never before. Next-level engineering means next-level sound.
Included in V Collection

This instrument is also part of the V Collection -your complete dream line-up of the legendary synths, organs, pianos and more that made keyboard history. They're modeled with the most advanced technologies for authentic realism, and enhanced with new creative options. Whether you use it as DAW plugins in the studio or standalone at gigs, V Collection puts the greatest keys of all time at your fingertips for instant inspiration.
In-App Tutorials
Integrated in-app tutorials guide you through every aspect of the instrument, from individual parameters to tips from our sound designers, so you can focus on the creative stuff. It shouldn't be this easy, but it is!
ASC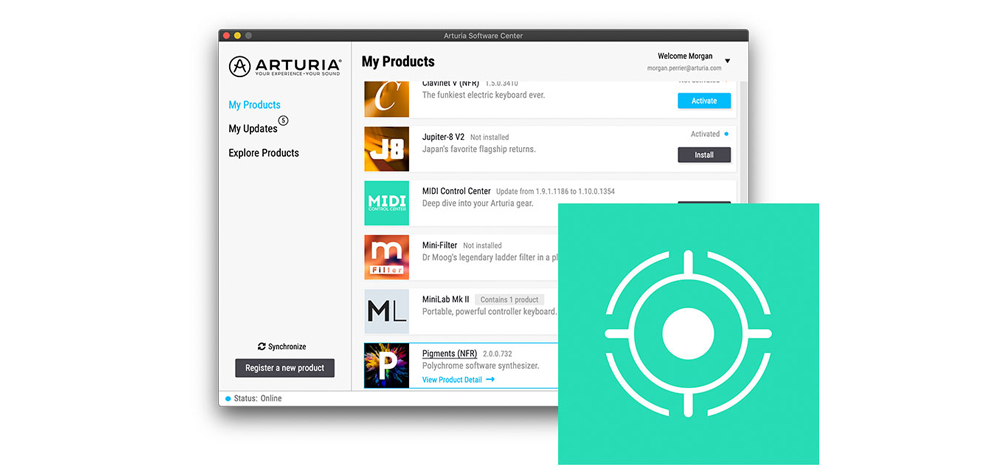 Arturia Software Center lets you download, organize, and update all of your Arturia software titles in one place, as well as manage all of your licenses across multiple devices. Keep it simple.
DAW ready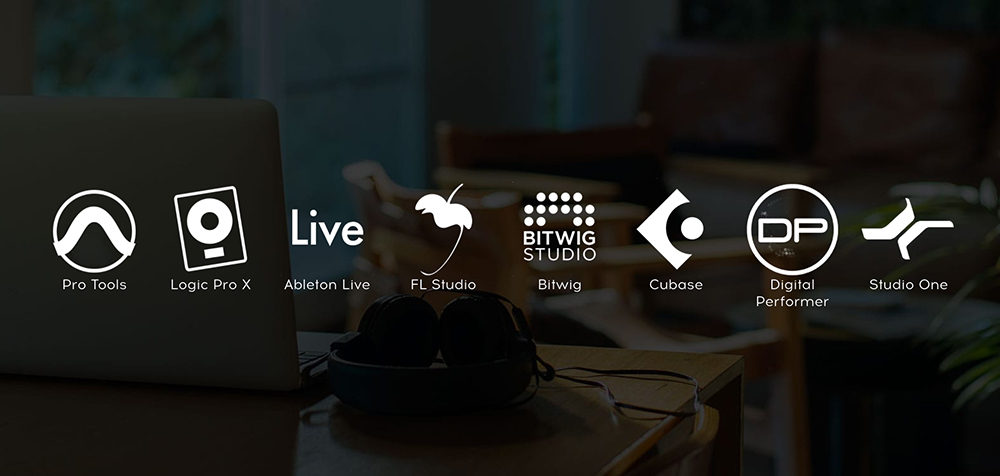 Our virtual instruments and plugins are designed to fit right into your setup without hassle. Whatever your style, you can explore sound while enjoying full compatibility with major DAWS, on both Windows and MacOS.
Preset browser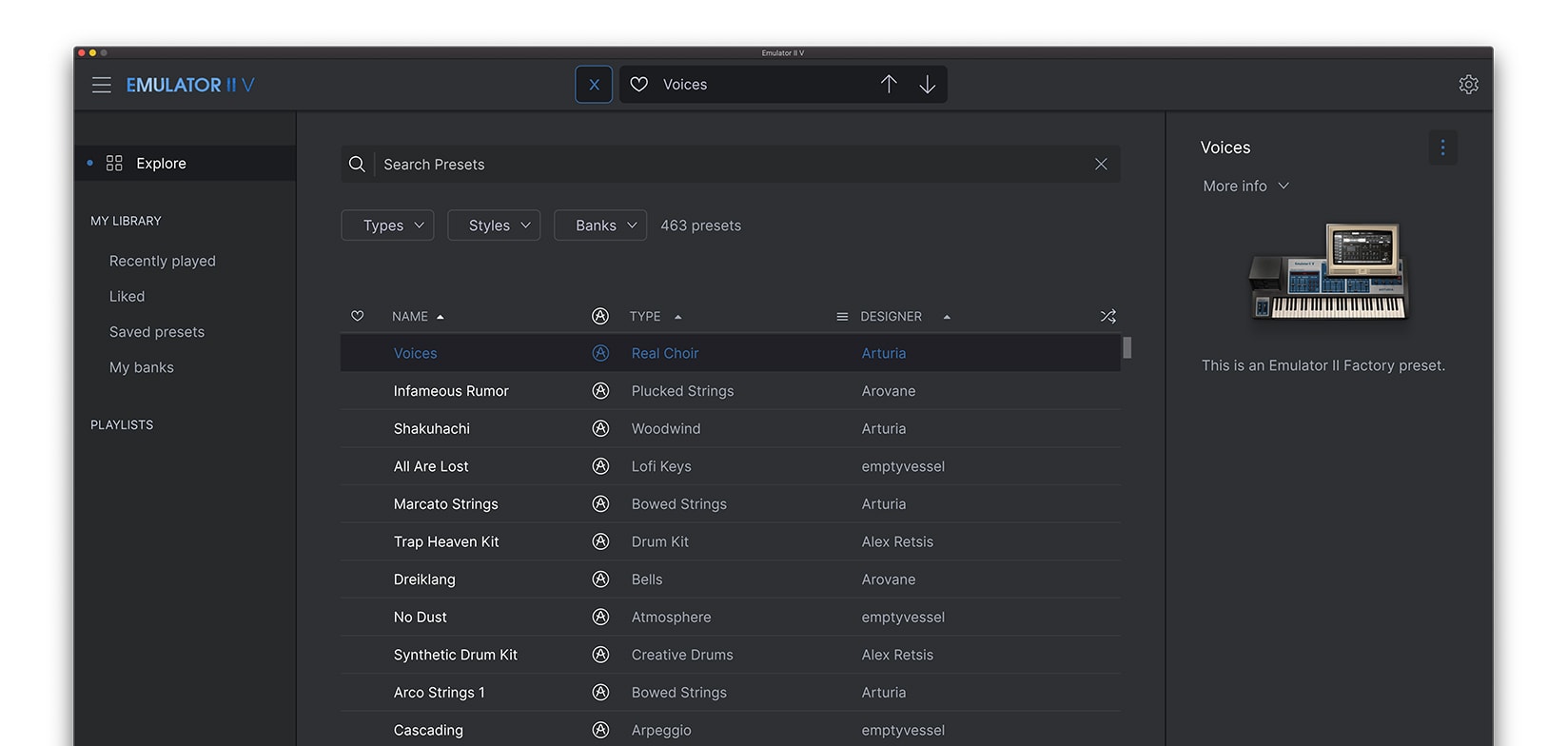 Instantly find the sound that's in your head with intelligent & streamlined preset browsing. Search with keywords, explore by instrument type, musical style, and more - you can even save your favorites to quickly recall later.
Resizable GUI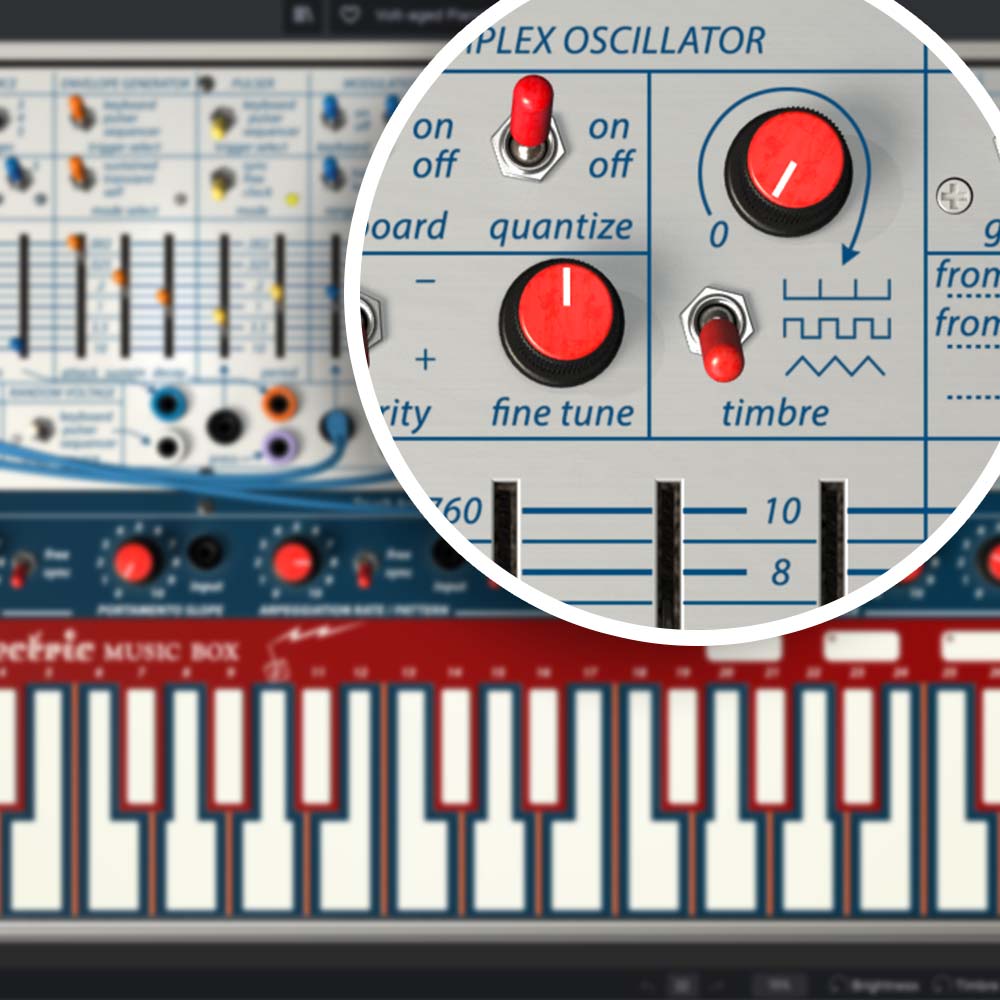 Whether you want the full visual immersion of our classic instrument emulations, or to save precious screen real estate, the interfaces for all of your Arturia virtual instruments can be resized to a scale that suits you.
Perfect integration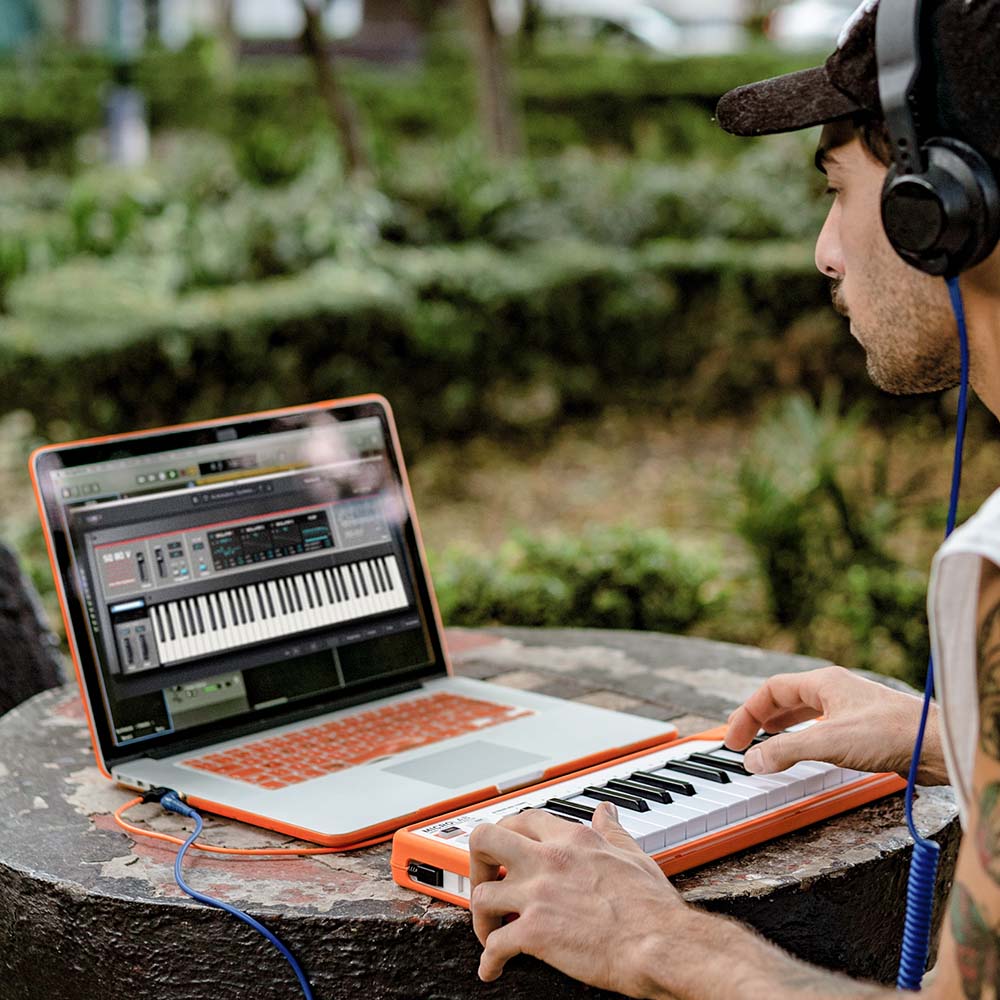 V Collection instruments come seamlessly mapped for the Arturia KeyLab range - but they'll place nice with other MIDI controllers too. Instant sound tweaking macros, easy DAW integration, and standalone operation - adding V Collection to your setup is effortless.
Gallery
Platform specifications

: Win 8.1+ (64bit) PC: 4 GB RAM; 2.5 GHz CPU.
2GB free hard disk space
OpenGL 2.0 compatible GPU

: 10.13+: 4 GB RAM; 2.5 GHz CPU.
2GB free hard disk space
OpenGL 2.0 compatible GPU
Required configuration
Works in Standalone, VST, AAX, Audio Unit.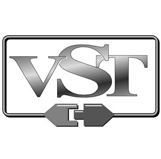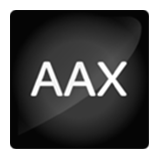 Protection
The software is protected by the Arturia Software Center. You can learn more about it here.
All manufacturer and product names mentioned on this page are trademarks of their respective owners, which are in no way associated or affiliated with Arturia. The trademarks of other manufacturers are used solely to identify the products of those manufacturers whose features and sound were studied during the development. All names of equipment, inventors, and manufacturers have been included for illustrative and educational purposes only, and do not suggest any affiliation or endorsement by any equipment inventor or manufacturer.
You may also be interested in: