You're currently on:

CZ V License
Casio's mid-'80s digital synths were light on price and big on sound. One listen and you'll be really big on the new, improved CZ V.
Like you, we love synths of every flavor. That's why we just had to recreate the true essence of Casio's patented phase distortion synthesis that made their CZ series so popular. You don't need to understand how phase distortion works—just let your ears tell you how cool and unique it would sound in your music.
As you've come to expect from all of Arturia's V Collection, our enhancements transform CZ into an even more formidable sonic force that can transform your music.
A simpler kind of powerful digital synthesis
Released in 1984, the CZ-101 was Casio's answer to the wildly popular Yamaha DX7. It was significantly less expensive and infinitely easier to program than its rival. Instead of frequency modulation, Casio's phase distortion (PD) used various user-selected waveforms to modulate the timing of simple carrier waves at the cycle level in order to create more complex wave shapes. This simplified form of digital synthesis made it comparatively easy to perfect a wide variety of timbres spanning warm pads, natural percussion, buzzy digitalia, sci-fi effects and even analog synths. While PD could sound similar to FM, it also had a unique sonic signature all its own.
The CZ sound helped propel artists like Salt-N-Pepa, Was (Not Was), and Vince Clarke into the spotlight. Let's add your name to the list.
Classic Casio Phase Distortion
+ cutting-edge Arturia modeling
= infinite sonic possibilities for you
Imagine a virtual instrument that realistically models every nuance of the CZ-101—and with four times the polyphony and zillions more presets. What if it gave you an intuitive graphic interface that unlocked of all the hidden jewels in this unique digital synth? And what if it now had additional envelopes, filters, LFOs, effects, and extensive beat-sync-to-host parameters? Oh, and what if you could interconnect all that via a new super-flexible modulation matrix? We've faithfully reproduced the instrument that brought '80s pop to new heights.
Yeah... we did that!
All the presets you need
Access a full library of great sounds from world-class designers the moment you launch CZ V.
Unlike the hardware version, CZ V can store an infinite number of sounds—and we've put together a great collection to inspire you immediately. Arturia's universal library system let you search and organize patches according to categories and tags. With more than 450 presets covering a whole host of zingy bass, lead, key, and pad sounds, CZ V will add some inimitable bite and edge to your tracks. CZ V can even import SysEx patch data from Casio CZ-series hardware so you can access your favorite presets from your own library or those available from decades of user posts.
Now it's time to elevate your music to a new cruising altitude with CZ V's, producing and performing tomorrow's music.
Platform specifications

:
Win 8.1+ (64bit) PC: 4 GB RAM; 2.5 GHz CPU.
2GB free hard disk space
OpenGL 2.0 compatible GPU

:
10.13+: 4 GB RAM; 2.5 GHz CPU.
2GB free hard disk space
OpenGL 2.0 compatible GPU
Required configuration
Works in Standalone, VST, AAX, Audio Unit.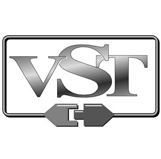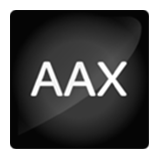 Protection
The software is protected by the Arturia Software Center.
You may also be interested in: