Effortlessly transform,instantly inspire
Breathe life, musicality, and character into any sound, and discover inspiring & intricate new textures.
From dramatic rhythmic stutter effects to cloudy reverb shimmers, and everything in between. Efx FRAGMENTS takes the complex concept of granular synthesis and makes it more flexible, more accessible, and more musical than ever.
Glitch & stutter
Build tension and sprinkle variety into your beats, compositions, and soundscapes with dramatic stop-start stutters, pitch-shifted fluctuations, and reality-shattering glitches. Slice sounds rhythmically or go totally off-grid for true sonic chaos.
Rhythmic variations
Efx FRAGMENTS listens to the rhythm of your track and can respond in a number of creative ways. Make every grain of sound respond to your tempo for glitchy beats, fractured rhythmic textures, flowing percussive sequences, and more.
Textural enhancement
Whether you want to add sparkling character, or just make something 'feel' better in a mix, immediately excite and accentuate any instrument stem, loop, or vocal part with the ethereal sound of granular processing, complete with built-in mix-ready FX.
Beauty or chaos
Whether you want musical or experimental, beautiful or chaotic, Efx FRAGMENTS can make any sound exciting, evocative, and entirely yours. Effortlessly explore and manipulate granular processing with amazing sonic results guaranteed.
Redefining ambient
Go beyond conventional reverb and delay and immerse your mixes in material ambience. Create vast shimmering clouds of sound particles, delicate cave-echo trickles, or fast-flowing spatial movement with any sound source.
Forge new timbres
Turn the smallest transient, the crunchiest sample, or the most unassuming stem into a bowed string, a grainy drum hit, or a mix-enveloping pad. By tightly weaving grains together, Efx FRAGMENTS creates texture and density in the most unexpected ways.
Granular synthesisexplained
At its most basic level, granular synthesis involves splitting a sound into parts - 'grains' - and using them in creative ways.
You can change the size of the grains, the amount of space between them, their pitch, their playback behavior - the list goes on.
The resulting sound is both highly recognizable and wholly unique to granular. Frozen timbres from smooth & transparent to sharp & brittle; rainfall delay that drenches any mix; dense clouds of reverberating sonic texture; cascading modulations that turn a short sound into an endless flow.
Once you've experienced Efx FRAGMENTS' unique interpretation of granular processing, you'll never look back.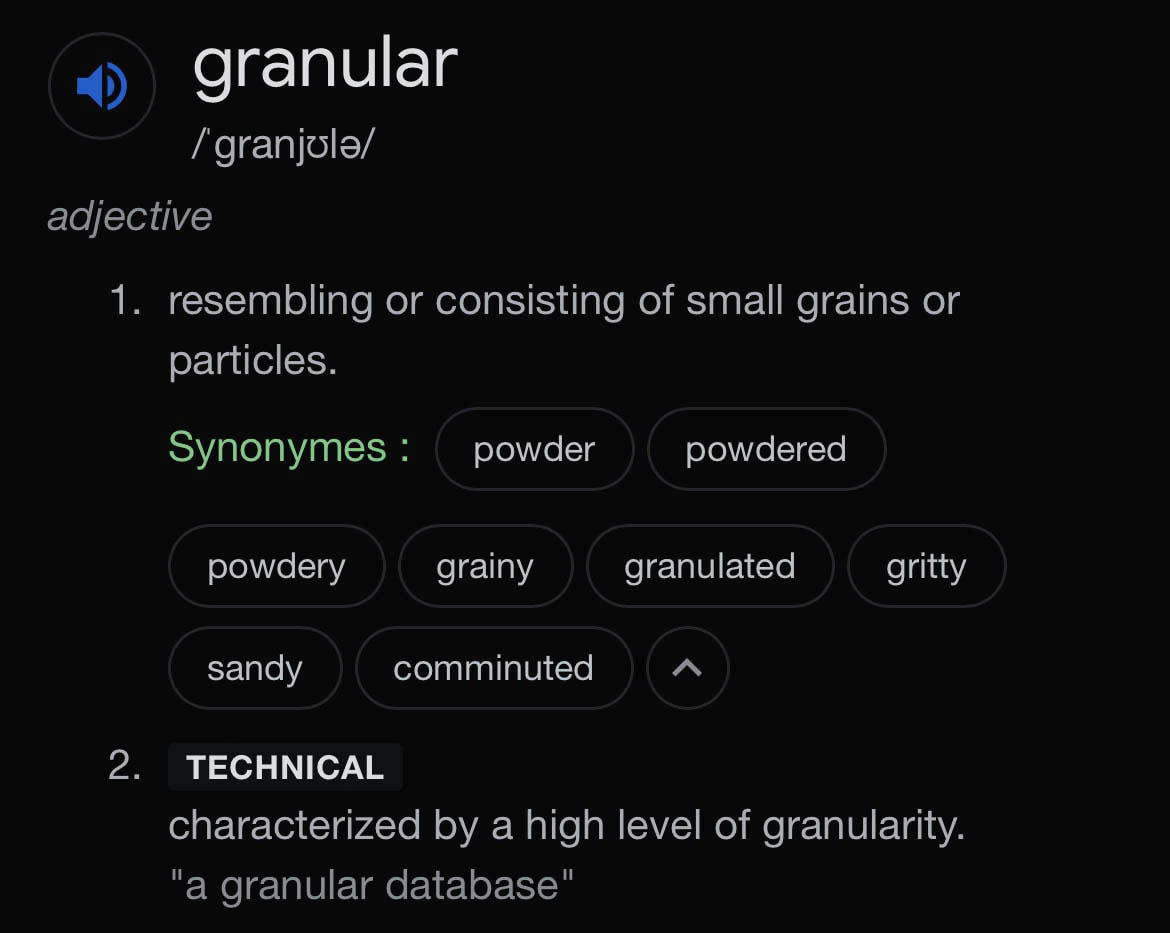 Part ofa whole
Efx FRAGMENTS breaks the process of granular synthesis down into easy-to-use modules that intuitively interact with each other.
By individually tweaking different parts of the granular process, you can explore and experiment with your sound with absolute control and unprecedented detail.
Artistscorner
Steve Levine
Producer / Engineer (Culture Club / Beach Boys)
"I'm a big fan of the way you can spice up even quite plain tones into something epic. It instantly satisfies your creative streak and at a fraction of the cost of a eurorack module."
Tim Bazell
Mix Engineer
"Oh man, it's absolutely magic! Transform anything into a long lush soundscape, stuttering, a bouncing rhythmic groove, or a trip through space and time. Remix with this plugin alone and have an incredible time doing it. "
Romesh Dodangoda
Producer / Mixer Motorhead, Bring Me The Horizon, Funeral For A Friend, Twin Atlantic
"Manipulate the audio, create huge atmospheric layers or interesting rhythmic patterns that sync up to the track. It's such a great plugin for creating exciting and unique parts to a production with the audio you already have."
Granulartriple threat
Despite its near boundless possibilities and potential for sonic chaos, granular synthesis doesn't need to be daunting.
Efx FRAGMENTS distills this expansive concept into 3 clearly defined modes that deliver tangible, usable, and inspiring results - whatever your style.
Classic
As the name suggests, this is Efx FRAGMENTS' broadest and most customizable mode. Choose between quantization and chaos, lengthy grains or pinpoint snippets of sound, delicate enhancement or outright granular destruction.
Rhythmic
Rhythmic mode locks grain size and density in with tempo-matched values, ensuring that every grain pulses, flutters, and resonates in perfect sync with your project. Great for creating precise machine-like movement and mangled drum loops.
Texture
Create sprawling clouds of sound, ethereal mix-filling drones, and organic bow-like resonance. Texture mode introduces features like the Layers macro, creating a harmonious relationship between size and density that adds ensemble-like richness to Efx FRAGMENTS' sound.
Sound designfrontier
Granular synthesis goes beyond glitchy transients and shimmering reverb.
Efx FRAGMENTS is designed as an end-to-end granular toolkit, offering never-before-seen sound design flexibility, features, and presets to make any sound interesting. Here's what you can expect…
Animating sound
Turn the simplest sample or drum loop into an exciting focal feature in your mix. Any sound, no matter how static or plain, will become an animated, living, breathing sonic curiosity when processed through Efx FRAGMENTS. Keep things moving without relying on ambience or repetitive sequences with features like Spray, randomization, macros, and the Advanced modulation section.
Exploring pitch
Go beyond basic harmonization and shimmering octave shifts with accurate pitch tracking, scale quantization, and spatial enhancement. Make harmonic and melodic content more interesting, more textural, and more characterful by experimenting with Efx FRAGMENTS' +/-3 octaves of pitch-shifting capabilities, randomized fine-tuning for swirling chorus and detuning effects, and more.
Freeze
Bend the rules of time and sound by freezing any audio in place. Experimenting with different combinations of size and grain while engaging Efx FRAGMENTS' Freeze function can create never-ending drones from a single frozen point of your sound. Transform a short sound into an artificial dense trail, create a pedal note layer underneath a melody, or manually skim through a sound by adjusting the playhead position.
Rhythmic variation
Take a simple beat or repeating drum loop and inject variation, color, and complex rhythmic content in seconds. Using Efx FRAGMENTS' tempo-sync options alongside built-in Step Sequencer, Pitch control, and Grain Crush can twist and contort your drums and percussion beyond recognition, while retaining their core rhythmic purpose. An essential tool for enhancing beats, drum hits, and rhythm sections.
Distort, destroy
Yes, Efx FRAGMENTS can introduce subtle changes and character to a sound - but it has an extreme side too. Add grit and noisy digital artifacts with the Grain Crush feature, including authentic bitcrushing algorithms from CMI V and Emulator II V; Go red-hot with Multi-Distortion in the FX slots; Crank settings to the extreme using essential effects like Comb Filter, Phaser, and Tape Echo; push your granular sound to the limit.
Double Axis Spatializer
From rich stereo modulation, to detailed reverb & delay FX, to the versatile Pan module, Efx FRAGMENTS gives you full control of the stereo field. Introduce random left-to-right movement, hypnotic stereo drones, spacious granular atmosphere, and everything in between.
A pluginyou can count on
Efx FRAGMENTS is designed to make mixing, mastering, and creative sound design accessible and enjoyable for everyone - no technical knowledge required.
Gallery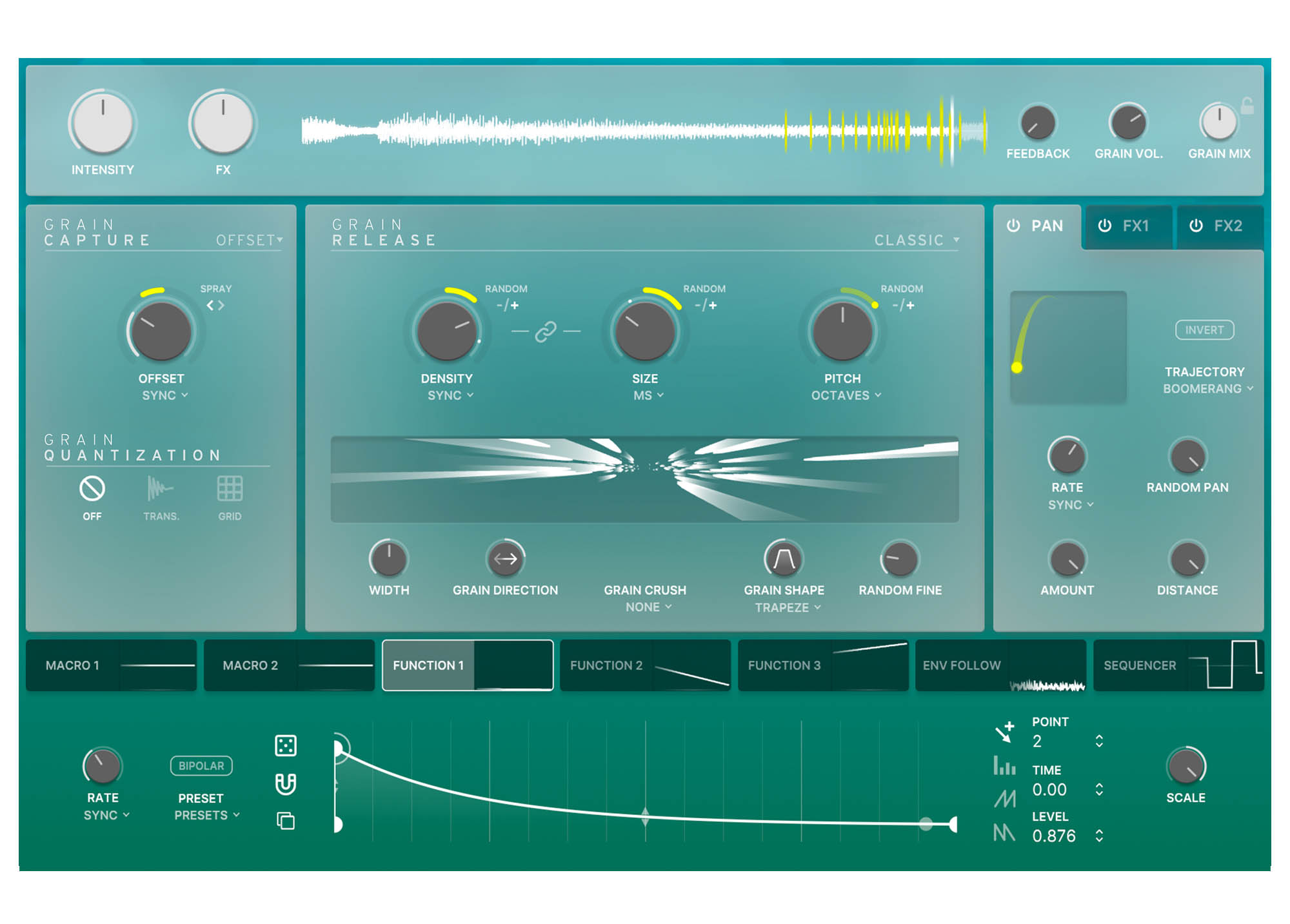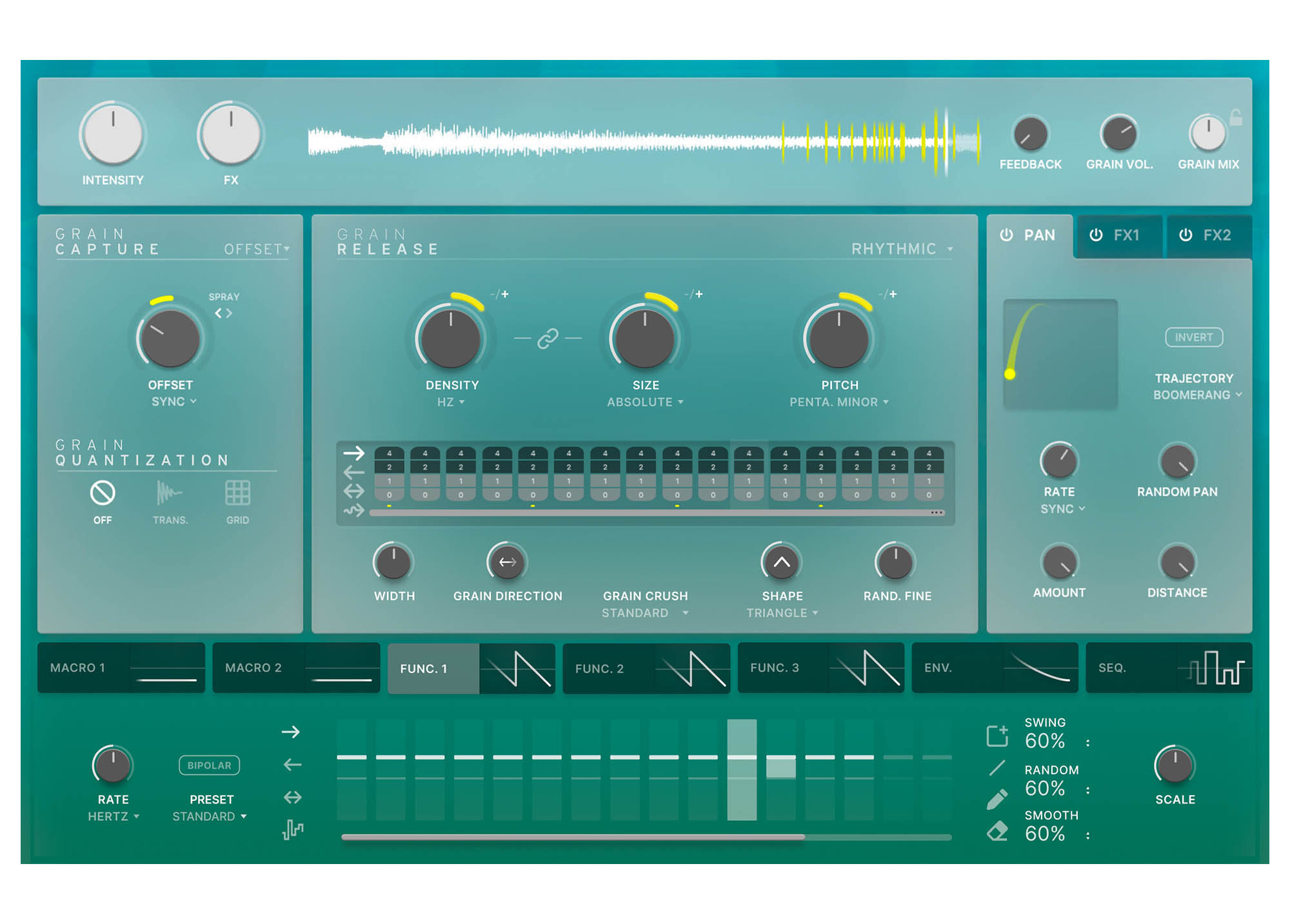 Platforms specification
Windows
Win 8.1+ (64bit)
4 GB RAM
2.5 GHz CPU
2GB free hard disk space
OpenGL 2.0 compatible GPU
Required configuration
Works in VST, AAX, Audio Unit.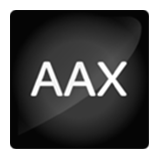 Apple
Mac OS 10.13+
4 GB RAM
2.5 GHz CPU or M1
2GB free hard disk space
OpenGL 2.0 compatible GPU
Protection
The software is protected by the Arturia Software Center. You can learn more about it here>.
*NKS compatibility coming soon
Main Features
Creative effect plugin based on granular processing
Features 3 distinct granular modes: Classic, Texture & Rhythmic
Pitch quantization with 15 different scales
Grain quantization with transient detection or snap-to-grid modes
Spatializer section with 9 different trajectory presets
2 FX slots with sophisticated routing for unique sound design possibilities
Advanced modulation section, featuring an envelope follower, 3 function generators and a step sequencer
Curated 60-preset library for instant access to inspiring tones