You're currently on:

Emulator II V License
Emulator II V is a multitimbral sampling machine that brings E-Mu Systems' seminal digital workhorse back to life in all its nostalgic glory - with a slick modern edge.
Its unique combination of high-fidelity 8-bit sound, warm analog filter, and instantly-recognisable sample library is sure to spark instant creativity, just as the original once did. When you want lo-fi grain, '80s sheen, or a sampling flow that stands out from the crowd, look no further.
Changing the sampling game
An instrument that graced every '80s line-up. An icon from the early days of sampling. A unique character that helped define the sound of a decade and beyond. The Emulator II's digital charm and tactile layout made it the musical weapon of choice for everyone from Depeche Mode to Trent Reznor.
The Emulator series was the work of E-mu Systems in the 1980s. Upon release, the Emulator II was met with critical acclaim, combining the novel versatility of sampling with the familiar layout of a classic synthesizer.
Is it modern?
Is it vintage?
It's both. Emulator II V comes loaded with a curated sample library that mixes iconic Emulator & Synclavier samples with a diverse modern selection. Better still, you can import your own samples to give them that diamond retro treatment, or dive deeper into its sampling architecture with enhanced editing tools.
And if you want the samples in your mix to bring a vibe of their own, what better way than to use a sampler straight from the old school? Choose between modern DAC and a faithful emulation of the original hardware's DAC and let the lo-fi vibes roll...
Sampler heart, synth brain
Instrument first, sampler second. Part of what made the Emulator hardware so popular was the fact that it behaved like a synthesizer, but with the flexibility of using samples - its multitimbrality meant up to 8 samples could be played at once on your keyboard.
Emulator II V's authentic 8-voice multitimbral architecture allows you to play whatever samples you choose like your own custom orchestra - complete with expression and performance tools. This classic sampler is designed to let you express yourself.
Platform specifications

:
Win 8.1+ (64bit) PC: 4 GB RAM; 2.5 GHz CPU.
2GB free hard disk space
OpenGL 2.0 compatible GPU

:
10.13+: 4 GB RAM; 2.5 GHz CPU.
2GB free hard disk space
OpenGL 2.0 compatible GPU
Required configuration
Works in Standalone, VST, AAX, Audio Unit.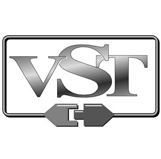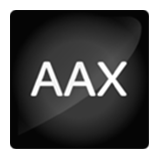 Protection
The software is protected by the Arturia Software Center.
You may also be interested in: