You're currently on:

SQ80 V
Where digital dreams are made
Digital synthesizers are often known for sounds that are razor-sharp, crystal-clear, and precise - SQ80 V has other ideas.
Explore a detailed software resurrection of a digital anti-hero that's out to break the rules.
Capture the grit, character, and charming imperfection favored by John Carpenter, Adamski, Mr Bungle, and countless others with an instrument that's simultaneously complex and accessible, focused and intricate, edgy and dream-like - and unlike anything you've heard before.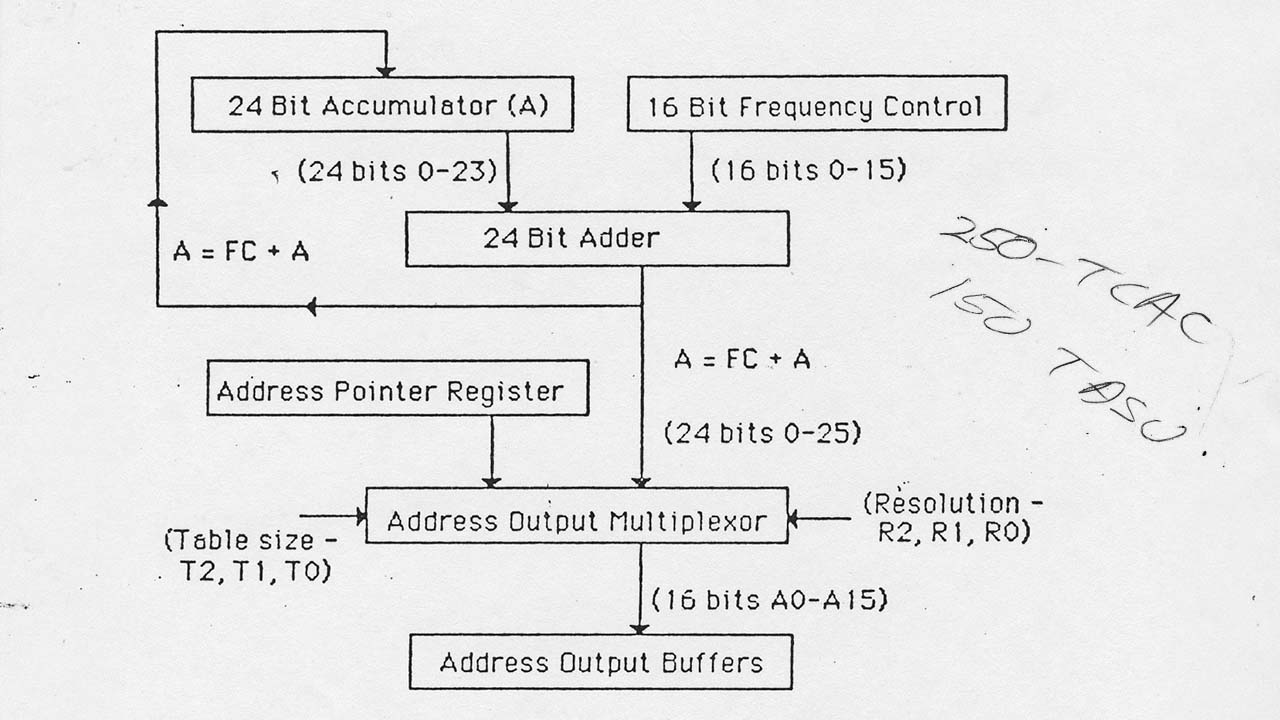 SQ80 V's perfectly-modeled 8-bit 5503 DOC chip delivers digital sounds that are uniquely full of organic character, ranging from silky smooth to razor sharp - all ready to customize & play in seconds.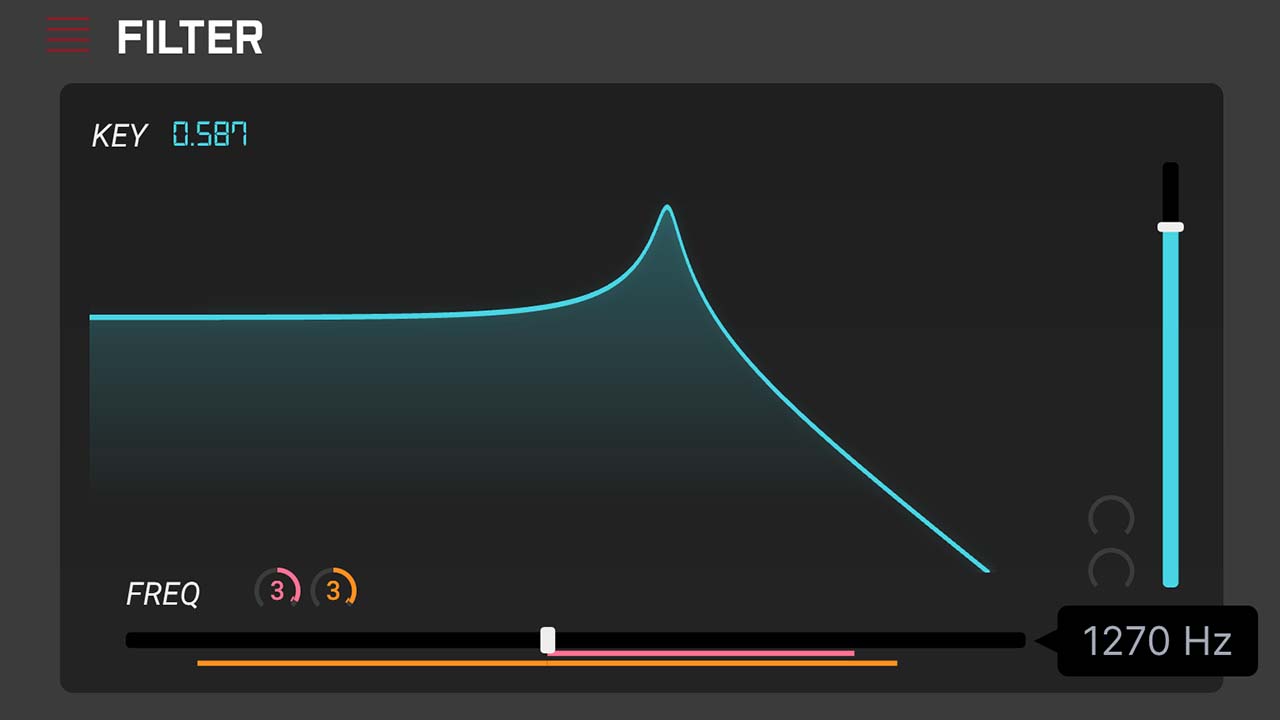 Analog character
Digital oscillators collide with an emulated analog filter and output circuit for sinewaves that growl, harmonics that sizzle, and warm lo-fi timbres that are perfectly imperfect.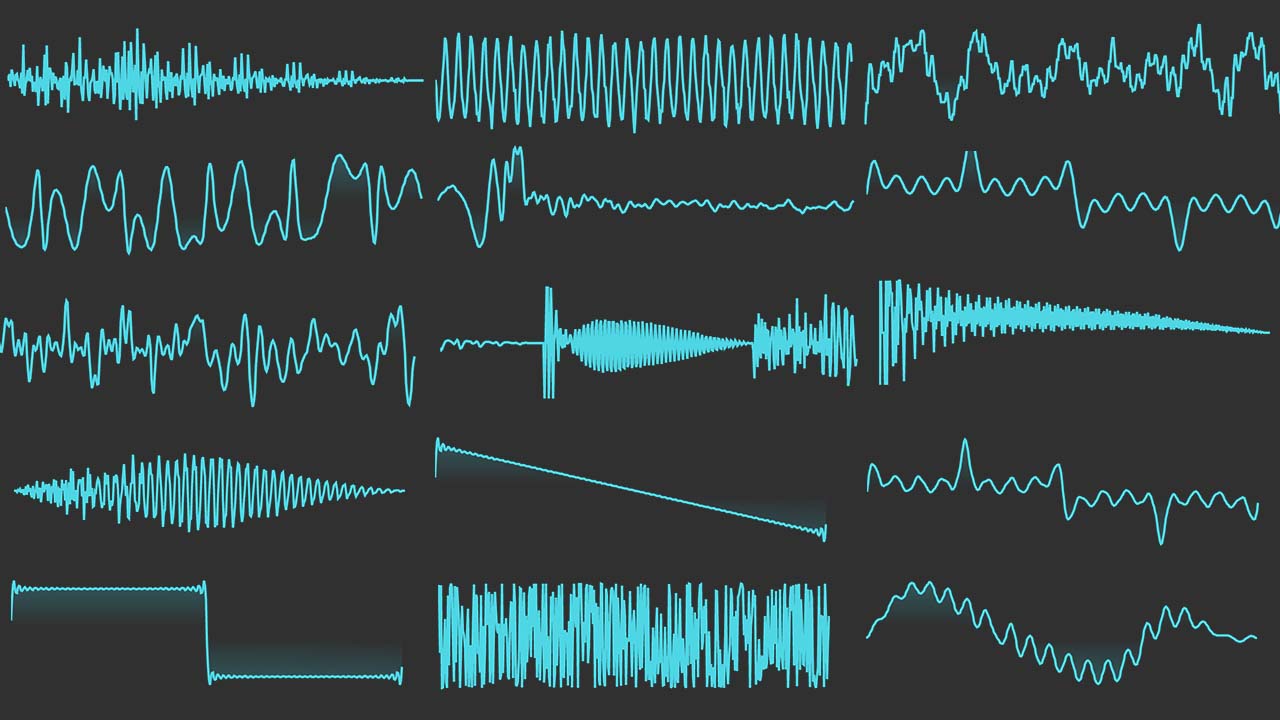 Waveforms evolved
Explore thousands of possible combinations of waves, instrument-style transients, hidden waveforms, and VFX transwaves for sound design potential that surpasses the original hardware.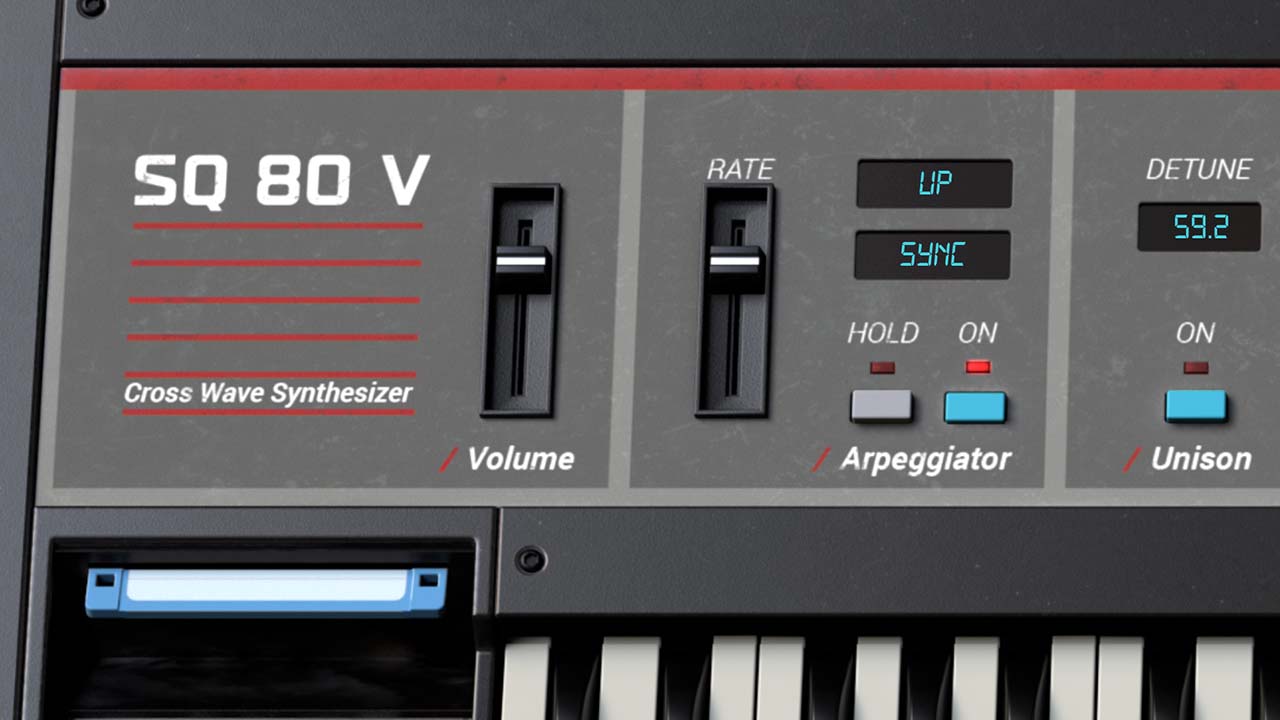 Digital made easy
Digital synths have long been notoriously tricky to program, both hardware and software. SQ80 V bucks the trend with an immersive digital architecture that can be tweaked instantly, hassle-free.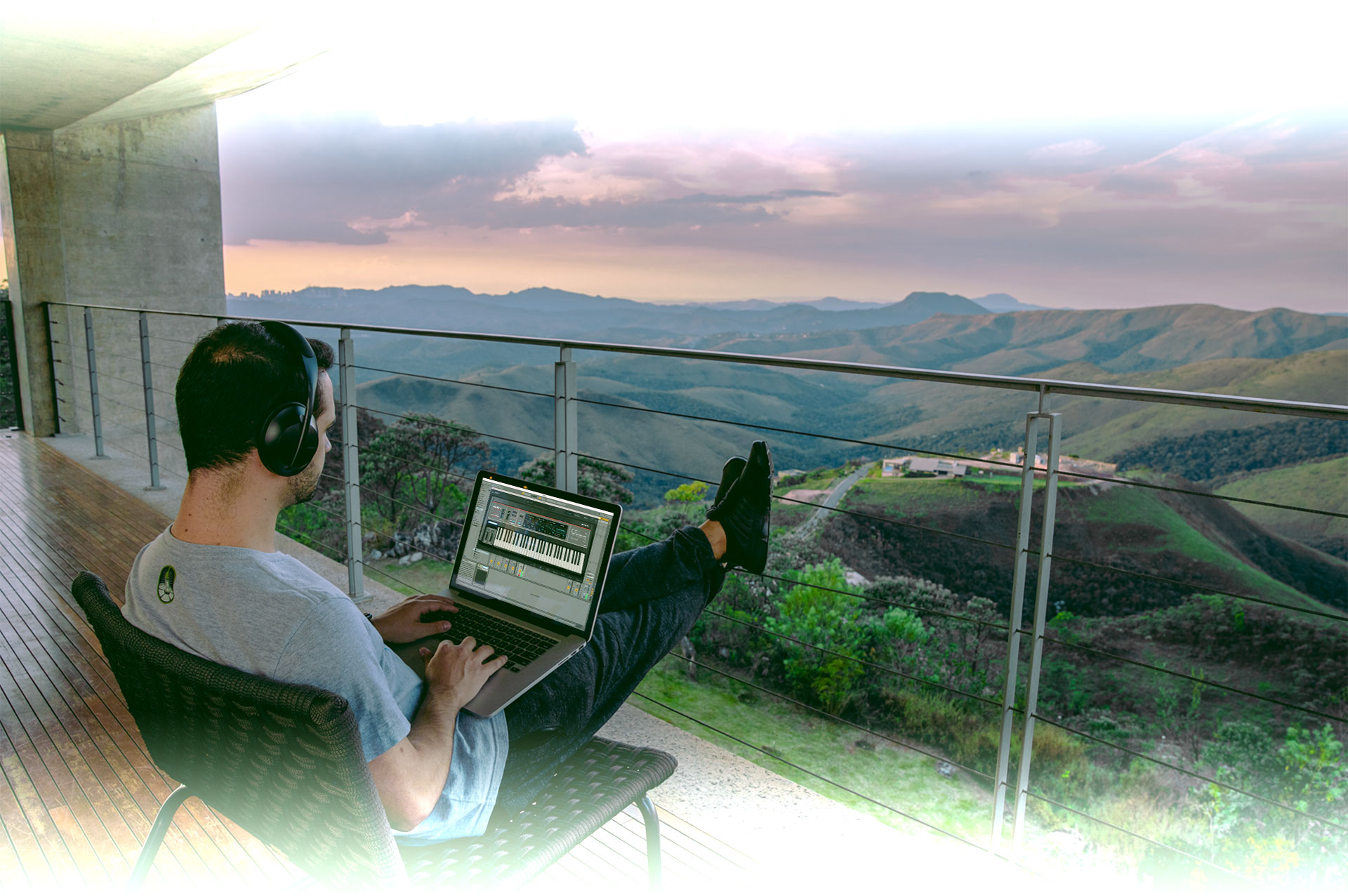 Riding a wave
Created by the same engineers responsible for the Commodore 64 - considered the best-selling computer of all time - Ensoniq's SQ80 was up against stiff competition.
At the time of its release, the digitization of hardware synthesizers was well under way - but it went on to become a cult classic.
Here was a digital synthesizer that offered a degree of warmth and character usually reserved for its analog peers; flexible voice and modulation controls that didn't require 10,000 hours of practice to program; a workhorse keyboard that produced an unprecedented array of timbres to suit any style, without the stellar price tag of similarly capable instruments.
Join us in celebrating the launch of this reimagined hybrid icon with incredible one-time introductory prices on SQ80 V, exclusive sound banks, and V Collection 8.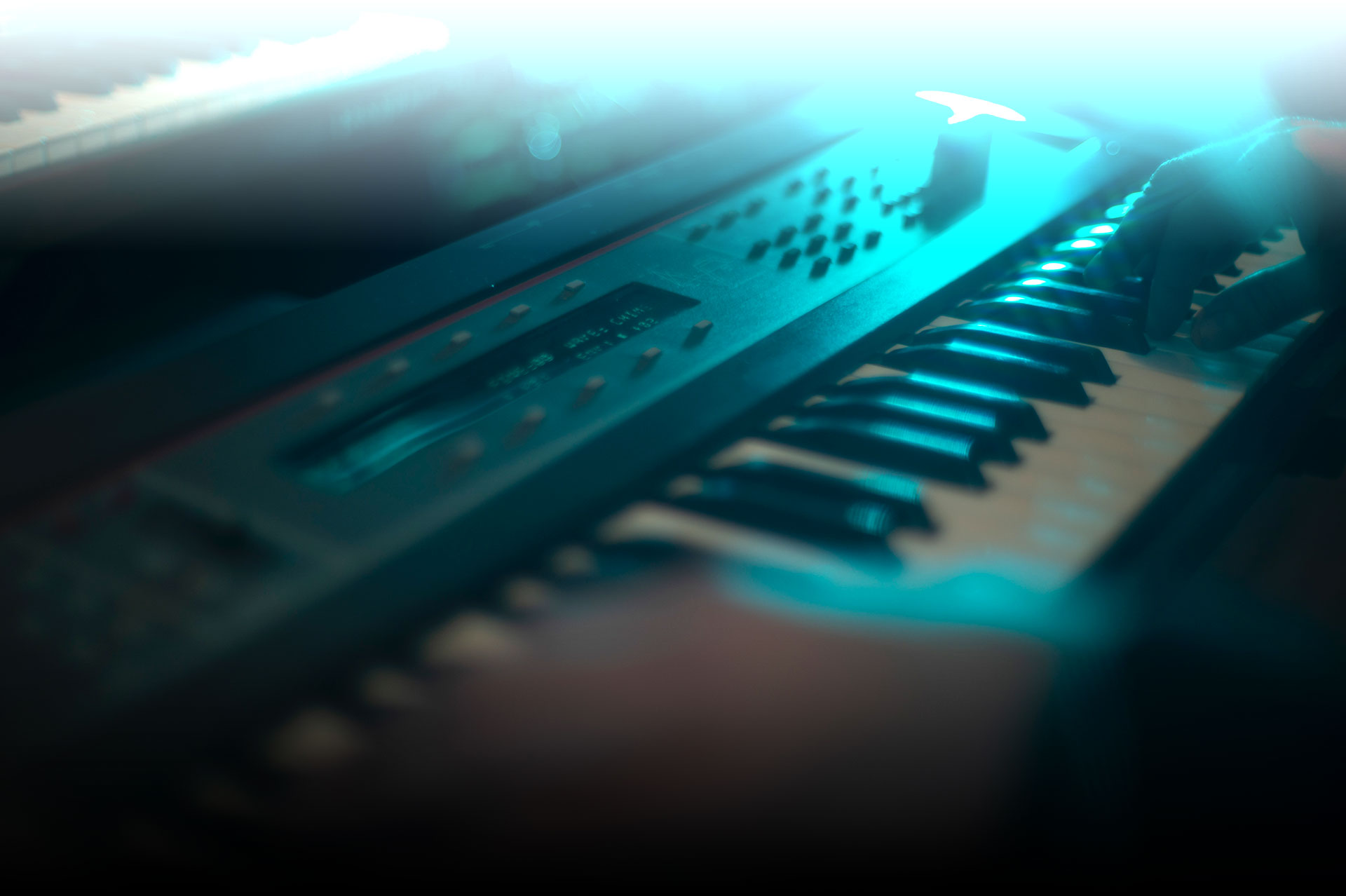 Waveforms
SQ80 V's unique voice is all about combining and manipulating waveforms.
Each of its 3 oscillators can be assigned a different waveform; SQ80 V unites classic waveforms from the original built-in library with hundreds more that we've added, ranging from the familiar to the abstract. The resulting range of sounds at your disposal is simply enormous; soft moving string pads, plucky pulse width basses, glitchy industrial percussion...
SQ80 waveforms
The keyboard's original factory library, ranging from sinewaves to unique drum transients, all distinctly synthetic in their nature.
Transwaves
An additional technology taken from Ensoniq's follow-up generation of synthesizers, including 'Transwaves', a pioneering form of wavetable application.
ESQ-1 hidden waveforms
ESQ-1 preceded the SQ80, but had the same software. The same 'hack' was applied to produce a new selection of unique waveforms.
SQ80 hidden waveforms
By 'hacking' the original SQ80's software, users unearthed a series of unpredictable waveforms made entirely of manipulated code.
Shades of analog
SQ80 V's unique voice begins with its 8-bit oscillators and endless hybrid waveform combinations. It's when these components collide with its emulated CEM 3379 analog filter that it truly comes into its own. By processing digital sounds through its emulated analog filter and amp, SQ80 V can inject organic imperfections, crunchy harmonics, and tangible lo-fi distortion into your modern mixes.
Using our proprietary TAE® technology, we remodeled it in unparalleled detail to bring you a virtual instrument that sings, barks, and growls just like the original hardware.
Layer upon layer
From the immediacy of its controls to its games console aesthetic, SQ80 V is as charming, edgy, and accessible as the real deal. Use it in your DAW or as a standalone instrument and, quite literally, make waves.
An authentic experience
The main interface is stripped down, as with the original, with a mini display menu providing instant access to your main voice controls, including tuning, waveform selection, octave switching, and more.
What we added
SQ80 V strikes the perfect balance between '80s cult classic and modern production workhorse with character.
To achieve this, we added hundreds more waveforms and retrofitted its architecture with a number of extra creative features - without compromising its distinct retro charm.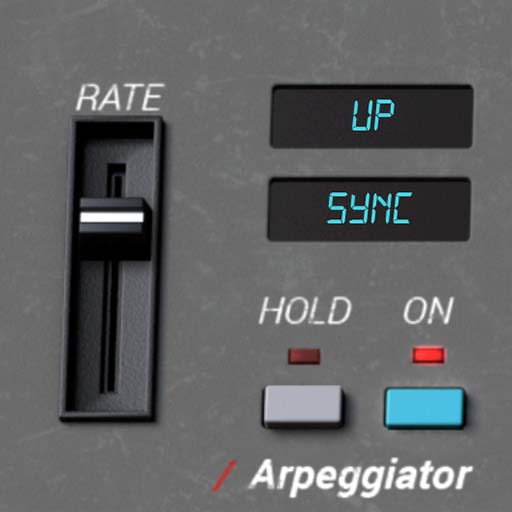 The arpeggiator
Introducing an arpeggiator to SQ80 V's curious sound equips it for easy performance and melody creation. A classic component with the familiar controls, including arp direction, sync, octave range, and hold. Just turn it on and enjoy free-flowing lo-fi sounds that fit right into your mix.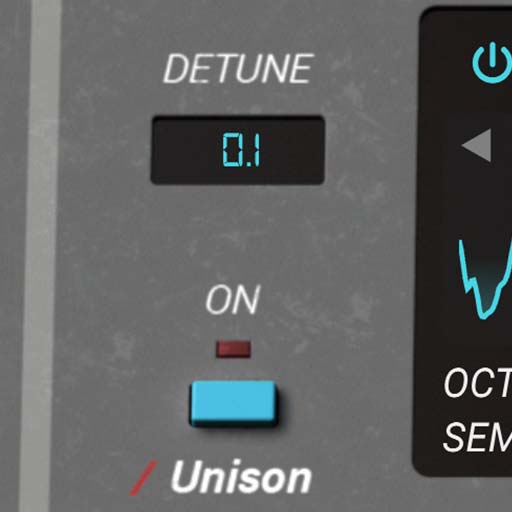 Unison
SQ80 V offers up to 16-voice polyphony - twice that of the original hardware instrument - but we couldn't resist adding an 8-voice unison option. Stack up those oscillators for enormous basses, gritty percussion, and ultra-dense lead sounds.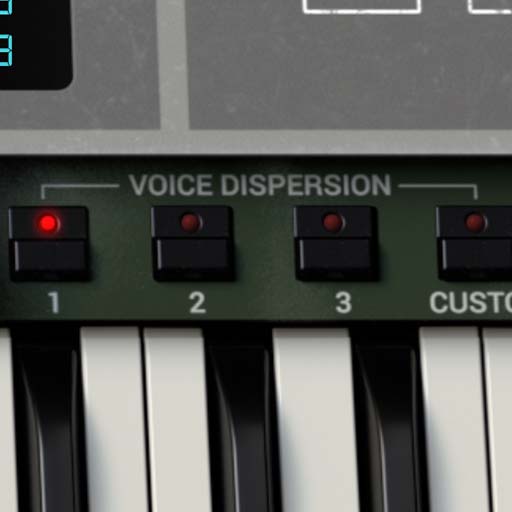 Dispersion
When it comes to classic synths and keyboards, the true charm often lies in the details. We went a step further than emulating the SQ80's sound and interface by introducing dispersion - meaning subtle variations and inconsistencies in the behavior of its emulated circuitry. No two notes will ever be exactly the same, bringing a truly unmatched organic sound.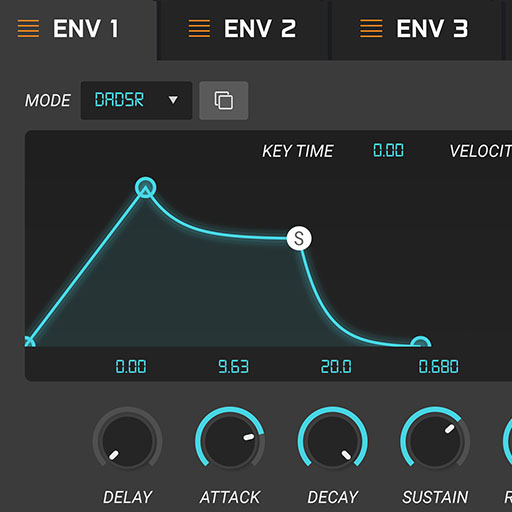 Envelopes expanded
To further shape the attack, duration, and evolution of your sounds, we upgraded SQ80 V with 2 additional envelope modes: DADSR and MSEG. The former adds a delay stage to the traditional ADSR for staggered strikes and interesting rhythmic patterns. The latter is a fully-customizable looping function generator for painting envelopes your own way.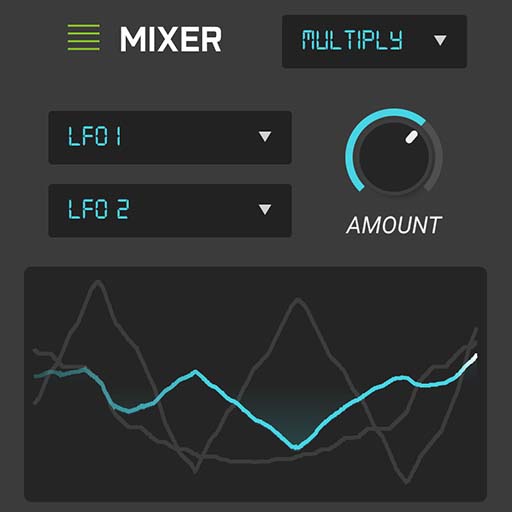 The Mod Mixer
Combine any 2 modulation sources, from envelopes to keyboard controls, to distort, mangle, and refract your patches in interesting and unexpected ways. With 6 different modes of modulation mixing, the combination possibilities are enormous - as are the potential sonic results.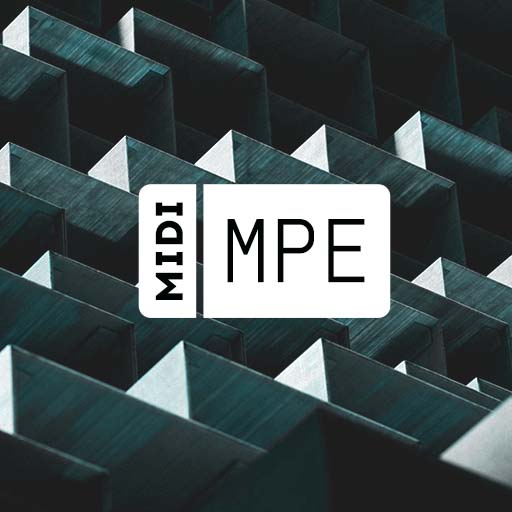 MPE compatibility
SQ80 V supports MPE-compatible controllers for an advanced expressivity experience. Create dynamic performance patches and textures that can respond in numerous ways to a single keystroke.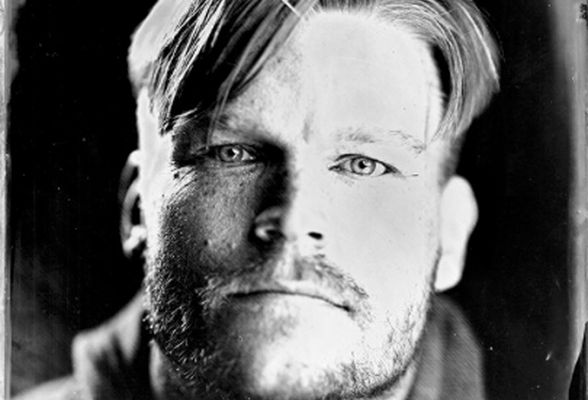 Artists Corner
Having not been able to use a hardware SQ-80 for years, this took me back to that exact feeling. This is IT....except now I don't need a floppy disk for my presets. Truly impressive.
Chris Dudley
( Underoath )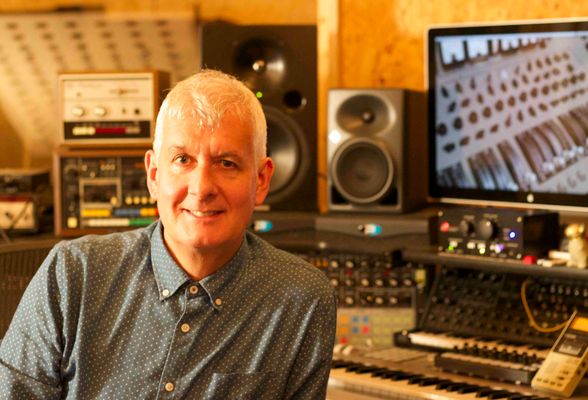 Artists Corner
Taking the very best of the SQ80, and in the now familiar Arturia way they just start adding those extra tweaks and enhancements that I'm sure the original designers would have loved to have added had they had the wonderful technology we have today. The SQ80 V stays sonically true to the original vibe with those wonderful digital waves coupled with one of the best sounding analogue filters.
Steve Levine
( Producer / Engineer )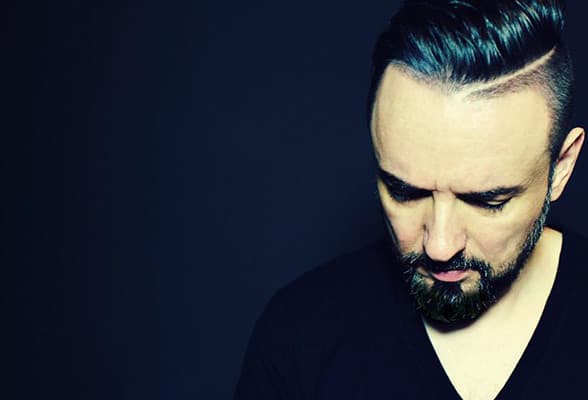 Artists Corner
My wish was to own an Ensoniq SQ-80, which I eventually bought. After having sold it some years ago I felt the urge to get it again and just in this moment Arturia has come up with this plug in and I simply love it as it sounds authentic.
Marc Romboy
( DJ/Producer )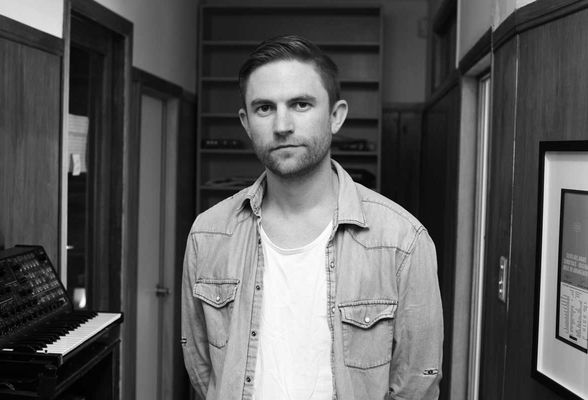 Artists Corner
This thing is great! Plenty of inspiring sounds to get things started, and the Synthesis and Effects tabs are laid out in a way that make it easy to create interesting and unique sounds quickly.
Joel Little
( Producer / Songwriter )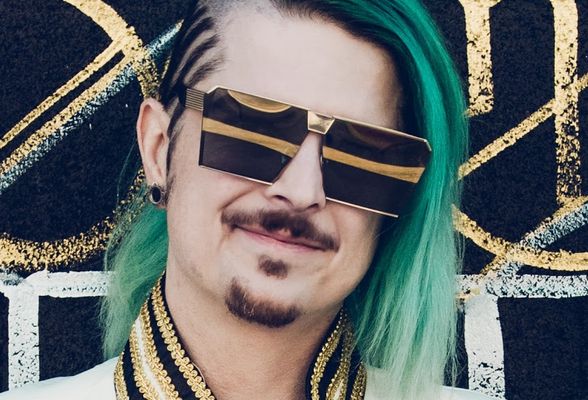 Artists Corner
The SQ80 V has all the tone and texture I need to get that big vintage sound while I'm out on the road producing in hotel rooms. It's like you can hear the dust on those old 80's chipboards! That authentic vintage tone combined with a modern, easy to use interface under the hood means you CAN have your cake and eat it too. More of everything please!
ill Gates
( Producer )
Presets
Enjoy perfect tailor-made sounds from the offset with SQ80 V's expertly-designed library of 160 presets, including 40 replicated from the original instrument. From metallic industrial percussion to synthetic keyboard patches, you'll find a sound that suits you in no time.

TAE® Powered
The exclusive analog modeling technology that makes our virtual instrument emulations indistinguishable from the originals. By accurately mimicking the characteristics of analog oscillators, filters, and soft clipping, we can provide astonishing component-accurate detail and authentic analog charm in equal measure.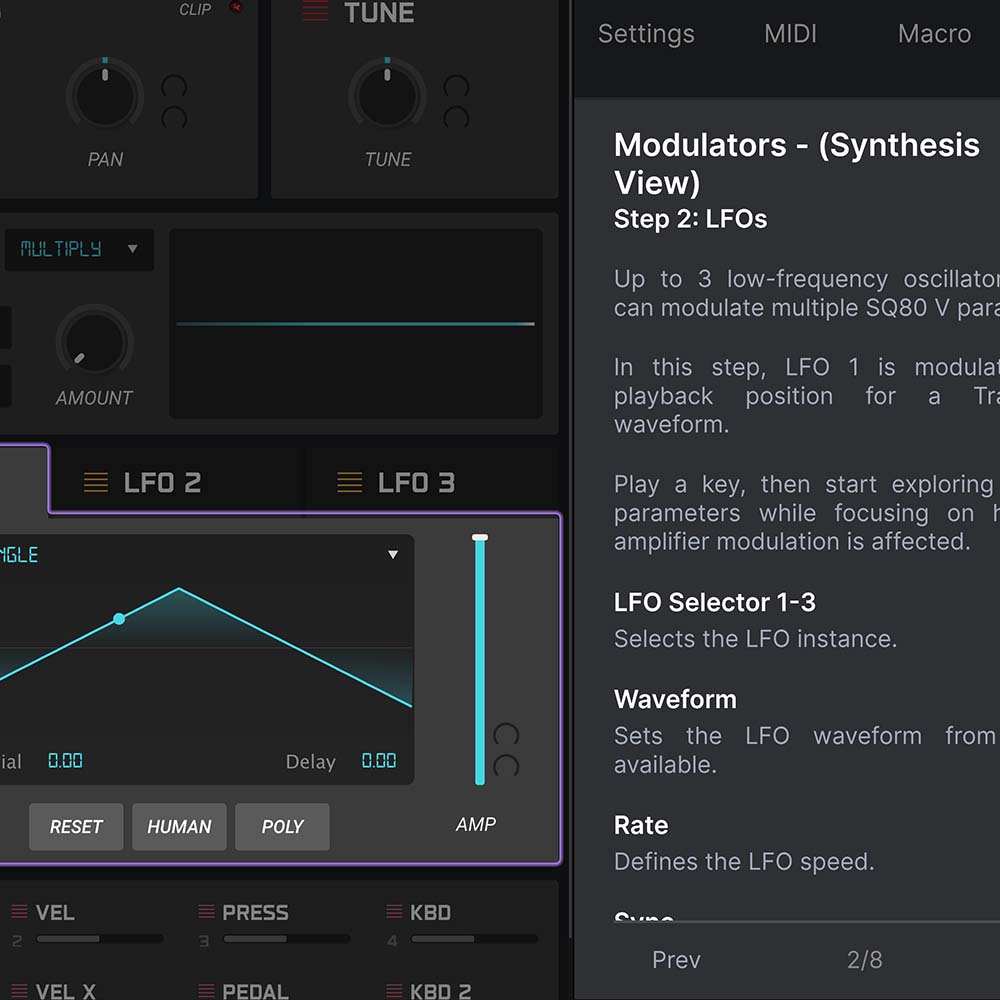 In-App Tutorials
Integrated in-app tutorials guide you through every aspect of the instrument, from individual parameters to tips from our sound designers, so you can focus on the creative stuff. It shouldn't be this easy, but it is!
ASC
Arturia Software Center lets you download, organize, and update all of your Arturia software titles in one place, as well as manage all of your licenses across multiple devices. Keep it simple.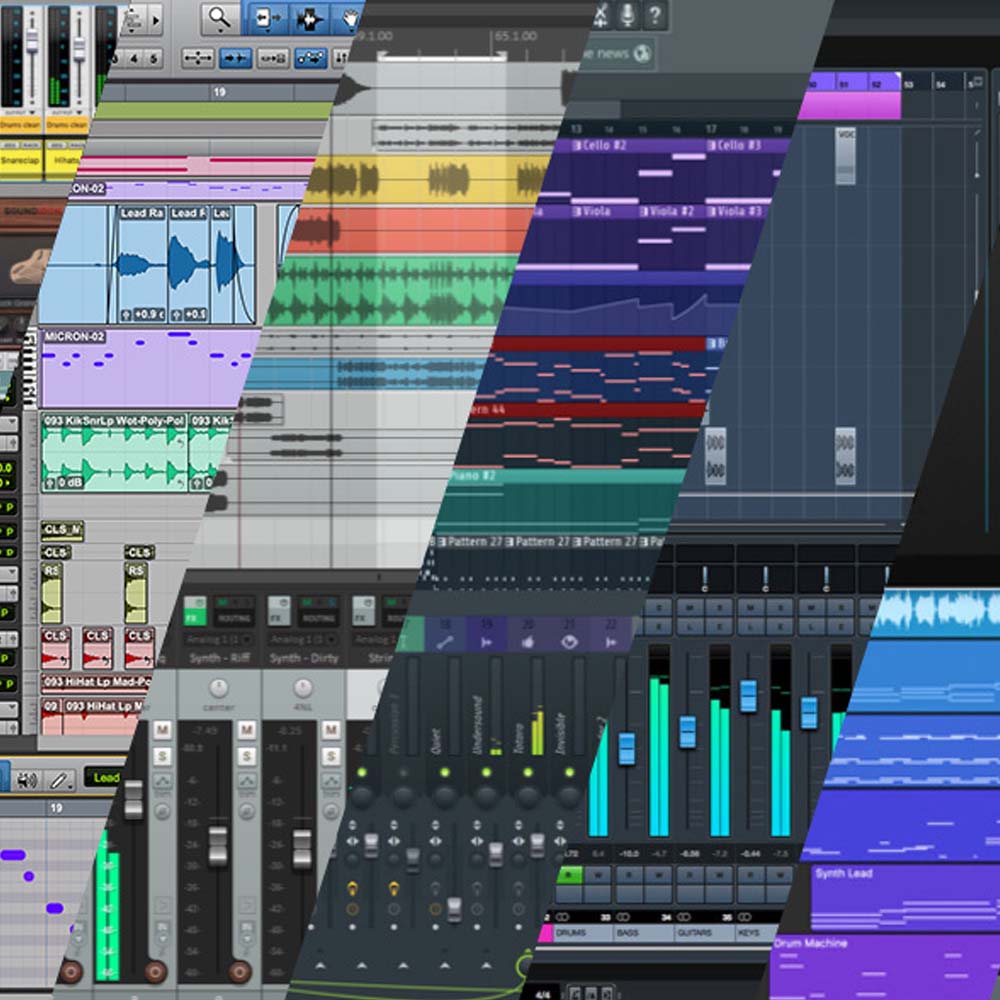 DAW ready
Our virtual instruments and plugins are designed to fit right into your setup without hassle. Whatever your style, you can explore sound while enjoying full compatibility with major DAWS, on both Windows and MacOS.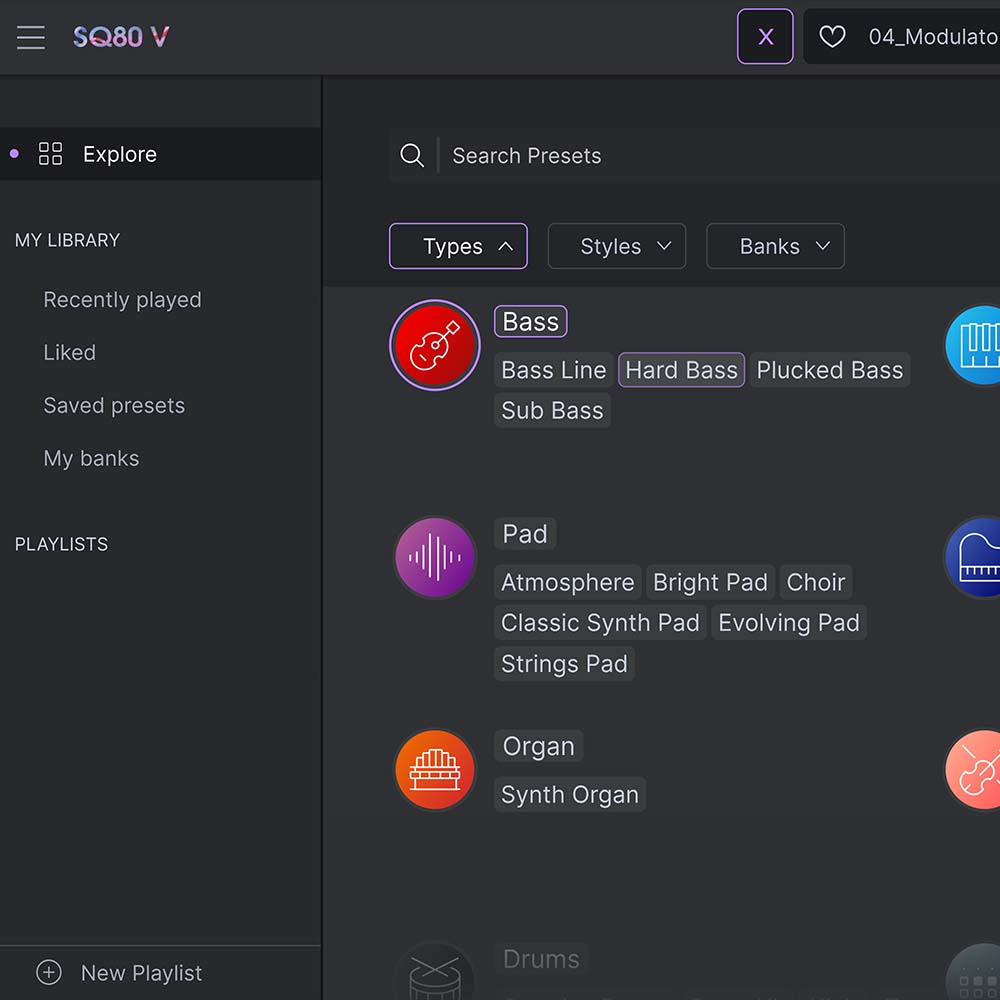 Preset browser
Instantly find the sound that's in your head with intelligent & streamlined preset browsing. Search with keywords, explore by instrument type, musical style, and more - you can even save your favorites to quickly recall later.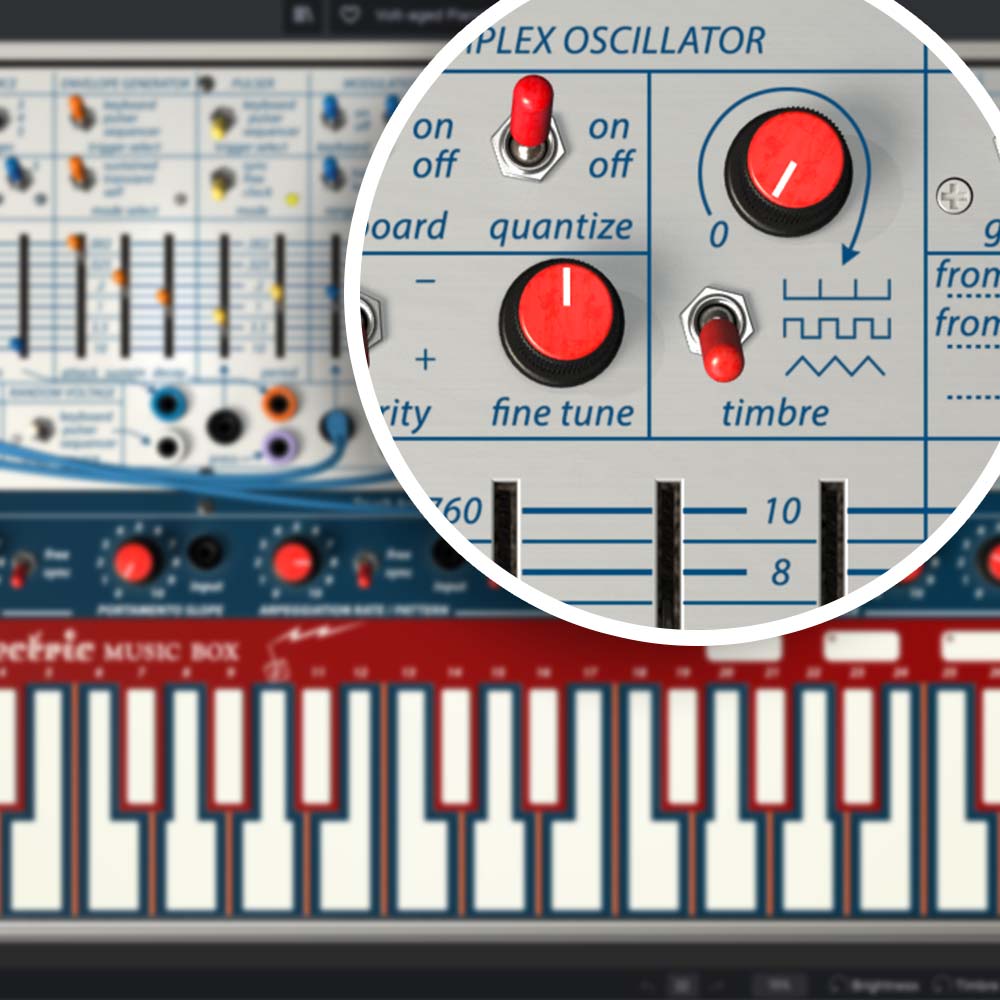 Resizable GUI
Whether you want the full visual immersion of our classic instrument emulations, or to save precious screen real estate, the interfaces for all of your Arturia virtual instruments can be resized to a scale that suits you.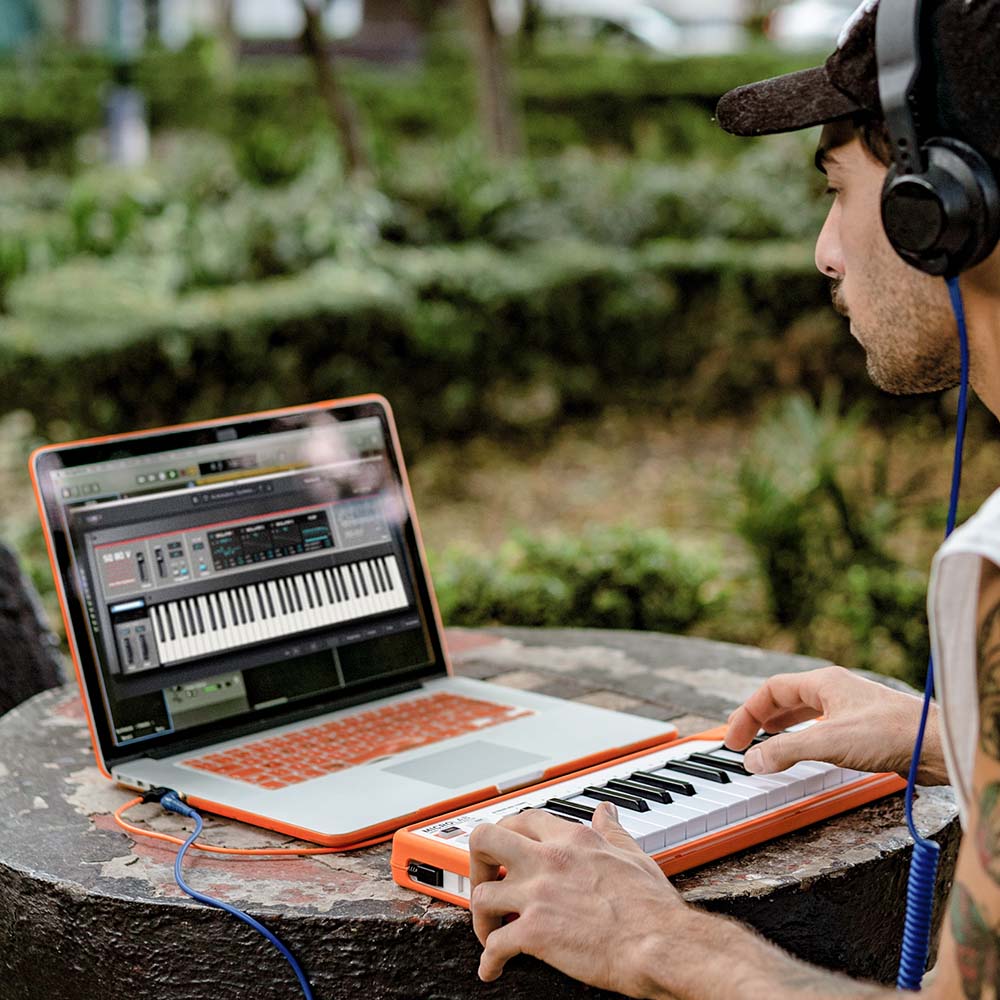 Perfect integration
Instruments come seamlessly mapped for the Arturia KeyLab range - but they'll place nice with other MIDI controllers too. Instant sound tweaking macros, easy DAW integration, and standalone operation.

Gallery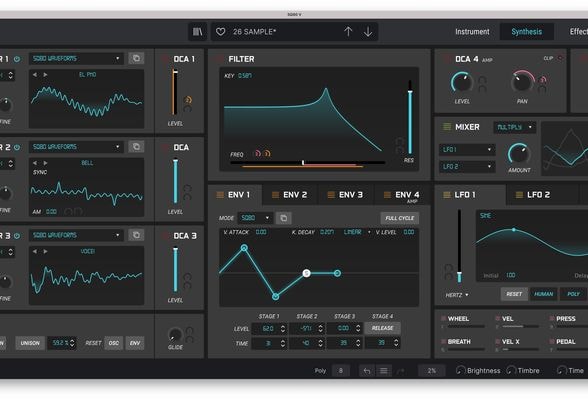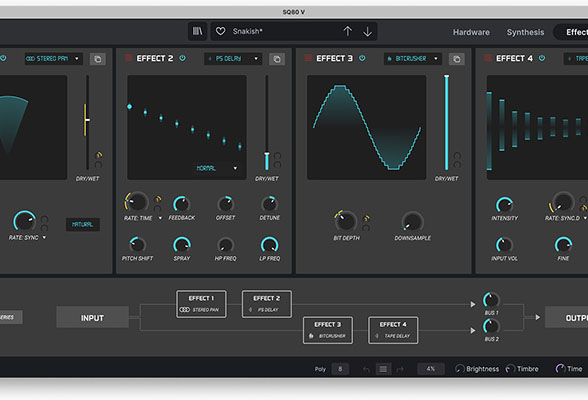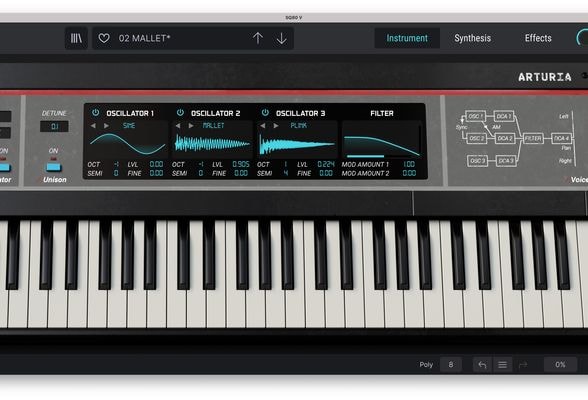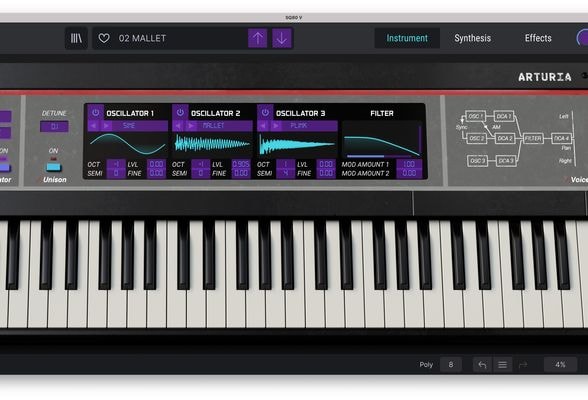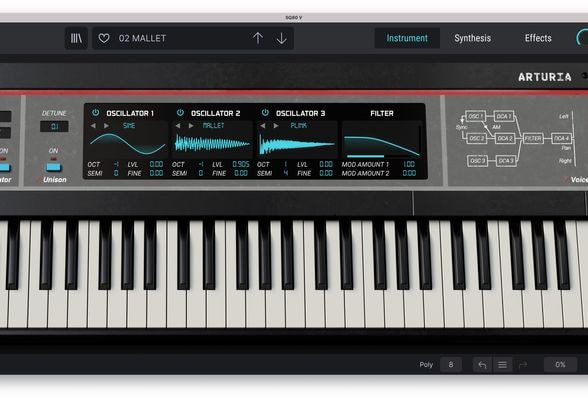 Platform specifications

: Win 8.1+ (64bit) PC: 4 GB RAM; 2.5 GHz CPU.
2GB free hard disk space
OpenGL 2.0 compatible GPU


: 10.13+: 4 GB RAM; 2.5 GHz CPU.
2GB free hard disk space
OpenGL 2.0 compatible GPU
Required configuration
Works in Standalone, VST, AAX, Audio Unit.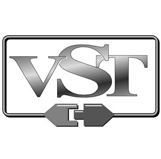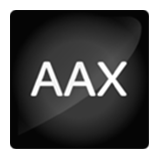 Protection
The software is protected by the Arturia Software Center. You can learn more about it here.
All manufacturer and product names mentioned on this page are trademarks of their respective owners, which are in no way associated or affiliated with Arturia. The trademarks of other manufacturers are used solely to identify the products of those manufacturers whose features and sound were studied during the development. All names of equipment, inventors, and manufacturers have been included for illustrative and educational purposes only, and do not suggest any affiliation or endorsement by any equipment inventor or manufacturer.
Main Features
3 digital oscillators based on the original DOC chip
Over 400 waveforms across 4 unique banks
Amplitude Modulation and Hard Sync
4 analog DCAs; 1 for each oscillator, 1 master output
Analog resonant low-pass filter based on the original CEM chip
4 polyphonic envelope generators with 3 modes; SQ80, DADSR, MSEG
3 LFOs with 6 waveforms
8 MIDI sources
Modulation mixer for combining 2 modulation sources
Built-in 7-mode arpeggiator
Up to 16-voice polyphony with Unison mode
4 FX slots across 2 busses, configurable in series or parallel
15 master effect types
Advanced Brightness, Timbre, Time and Movement macro controls
200+ factory presets, including 40 from the original SQ-80 instrument
MPE compatibility
You may also be interested in: