You're currently on: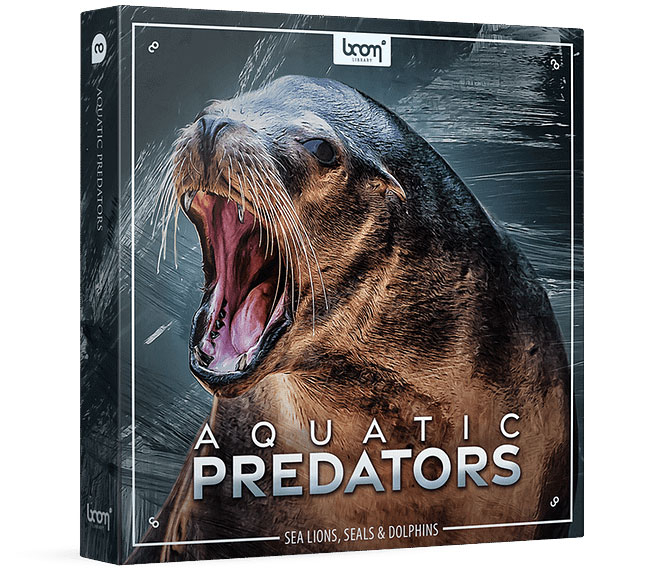 AQUATIC PREDATORS
1,085+ ROYALTY-FREE SOUNDS179 WAV files • 192kHz/24bit • 5.8GB
SOUNDS OF SEA LIONS, SEALS, WALRUSES & DOLPHINS
Covering the animal war cries of the hunters of the shallow seas, AQUATIC PREDATORS is an unprecedented collection of animal sounds. From the barking of stalking seals, sea lions, and walruses to the whistling and whirring of murderous dolphins, this library packs all the bite you need for the seashore or to design the sounds of any terrifying creatures imaginable.
WHAT'S INSIDE
INCLUDED SOUNDS - KEYWORDS
BARKING, BARKS, BREATHING, BURSTS, CHUGGING, CLICKS, CREAK, CRY, DOLPHIN, EXHALING, GARGLE, GROAN, GROWLING, GRUNTING, GUTTURAL, HOARSE, ROADING, ROARING, SEA LION, SEAL, SNORTING, SQUEAKY, THROATY, WALRUS, WARBLES, WHISTLES
UNPARALLELED AND EXQUISITELY DETAILED SEA SOUNDS
AQUATIC PREDATORS is a pristinely recorded library containing all the deep, throaty groans, raspy barking, and whistling of these famed mammals of the sea.
192 KHZ – PERFECT FOR CREATURE SOUND DESIGN AND MORE
Except for underwater recordings, every sound was recorded in stereo in 192 kHz using the super wide range Sanken CO-100K microphone, capturing all the exquisite detail of these seaside hunters. With such a high sample rate, the recordings can be mangled, pitched, and stretched and still retain the acoustic beauty of the original sound.
TECH SPECS
| | |
| --- | --- |
| Files | 179 |
| Sounds | 1,085 |
| Size | 5.8 GB |
| Content Info | PDFXLS |
| Available As | + |
| Format | WAV - 24bit - 192kHz / Windows + Mac |
WHAT WE RECORDED
We recorded 4 very diverse sounding aquatic predators of the world.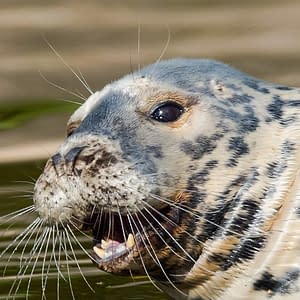 Seals – Groaning, barking, creaking and breathing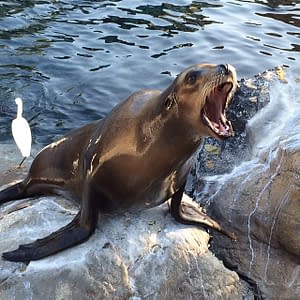 Sea Lions – Breathing, barking, growling and chugging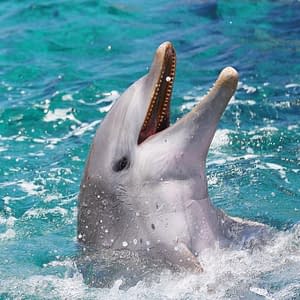 Bottlenose Dolphins – Clicks, whistles, and bursts of water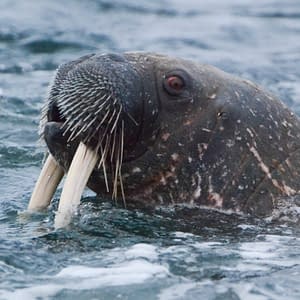 Walruses – Roaring and snorting
WHAT'S SO SPECIAL ABOUT THIS SOUND FX LIBRARY?
AQUATIC PREDATORS is a deeply sampled library of four avid seaside hunters. From the grunting sea lion to the whistling dolphin, these sounds pack a real bark. Delivered in a sample rate of 192kHz, there are endless ways to further manipulate these sounds for interesting creature sound design.
To record these high-quality sounds, we used our beloved MS + Sanken CO100k combination with a custom made rig by Pink Noise Systems.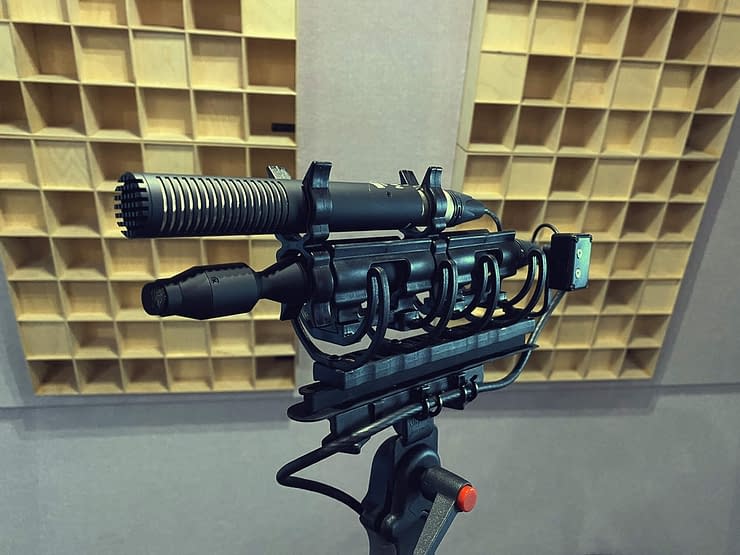 COMPATIBLE SOFTWARE
BOOM Library sound FX come as WAV files, meaning you can import and work with them in any software that can handle this file type. Here are the most common audio and video editing software tools that work perfectly with our sound FX
AUDIO SOFTWARE
Logic Pro
Cubase
Nuendo
Ableton Live
Pro Tools
Reaper
VIDEO EDITING SOFTWARE
Premiere Pro
Final Cut Pro X
After Effects
Vegas Pro
Media Composer
RICH METADATA EMBEDDED
To provide you with the fastest and easiest workflow possible, all files contain extensive metadata like file description & keywords to quickly find the sounds you're looking for. Metadata can be read and processed by audio management tools. Some digital audio workstations feature an included search tool that can also read embedded metadata. Here are the most common audio management tools:
Soundminer
Basehead
Soundly
ACCORDING TO THE NEW UCS STANDARD
Universal Category System
You may also be interested in: