You're currently on:
New in Melodyne 5
New technologies, for better results in less time. Thanks to the fundamentally improved "Melodic" algorithm, Melodyne makes your vocal editing even better than before. With perfect, natural corrections at the press of a key. Thanks to the Chord Track, you can adapt notes with lightning speed to suit the song – chord recognition included. And with the unique Fade Tool, you can create note-based fades – even in polyphonic recordings and samples.
All this is new:
the ability to edit pitched and noise-like components separately with the "Melodic" algorithm
a more musical analysis of pitch deviations
the Chord Track and Chord Grid for pitch editing, chord recognition
the Fade Tool and Leveling Macro for editing dynamics
an additional algorithm ("Percussive Pitched") plus other algorithm improvements
search functions for keyboard shortcuts, saving of shortcut sets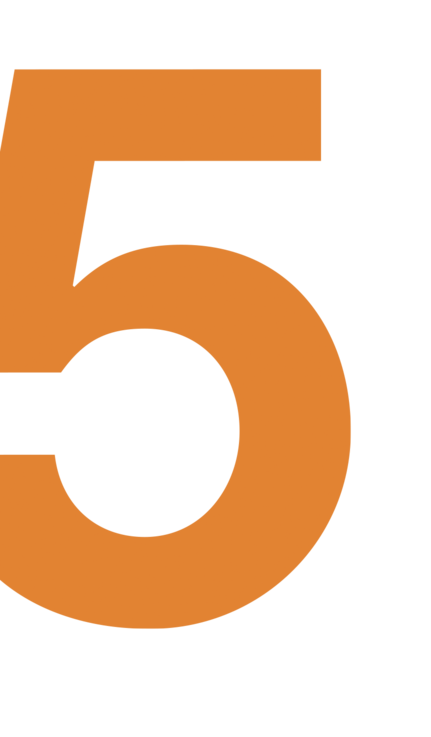 Vocals, now even better
Melodyne heightens its core competence. The "Melodic" algorithm used for vocals can now distinguish the unpitched, noise-like components of a note – i.e. voiceless consonants (such as sibilants like "s") and breath sounds – from its pitched components. Even when they coincide. And although all pitch and timing changes are implemented in the tried-and-tested manner as far as the pitched components are concerned, different rules that emulate accurately the natural behavior of the human voice govern the handling of sibilants. So now when you are working with Melodyne, you obtain the highest possible sound quality and most natural-sounding results automatically.
Pros will be relieved to discover it's no longer necessary to isolate each individual sibilant by hand. That saves a lot of time and makes for a more meaningful display in the Note Editor. At the same time, the results sound far better, as automation works more precisely and overlaps between sibilants and pitched components are taken into account.
Sibilant detection not only yields acoustic advantages but also new creative possibilities: With the Sibilant Tool, you can adjust the balance between the sibilants and the pitched components of a note. Sibilants can be attenuated, muted altogether, emphasized or even isolated – everything is possible. So, into the bargain, you get a perfect de-esser that only affects the problem areas and has no side-effects on other components of the vocal sound.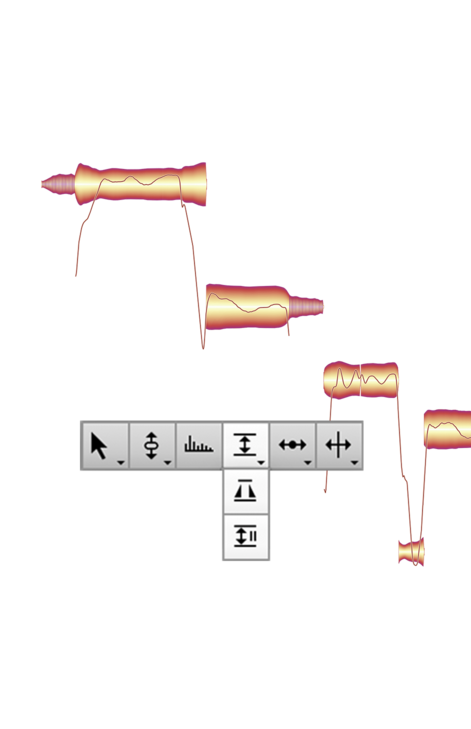 Modeled on human hearing
Why do some notes sound out of tune and not others? Fluctuations in pitch contribute to the quality of a vocal performance, because it is through them that passion and emotional complexity find expression. They give it, in other words, its human dimension. But for their contribution to be a positive one, the nature, scope and precise timing of such fluctuations is of crucial importance.
A note doesn't necessarily sound sharp or flat just because it isn't "spot on" mathematically. Just particular, often very brief segments of the note annoy us. Sometimes at the beginning, sometimes at the end, sometimes somewhere in between. It is these crucial segments that have to be perfectly in tune; if they are, the note will sound right to us. The presence of any fluctuations before or after to such segments doesn't trouble us – to the contrary, we feel they add life to the performance and sound natural.
Melodyne now identifies these problem areas precisely, and the offset shown in the Note Inspector is calculated from the pitch of each note at the crucial moment only – not its entire lifetime. As a result, double-clicking (to set a note's offset to zero) now yields precisely the right musical result. Also the macro profits from this new, even more musical approach: Each individual note is pitched to perfection. Yet everything still sounds natural and alive.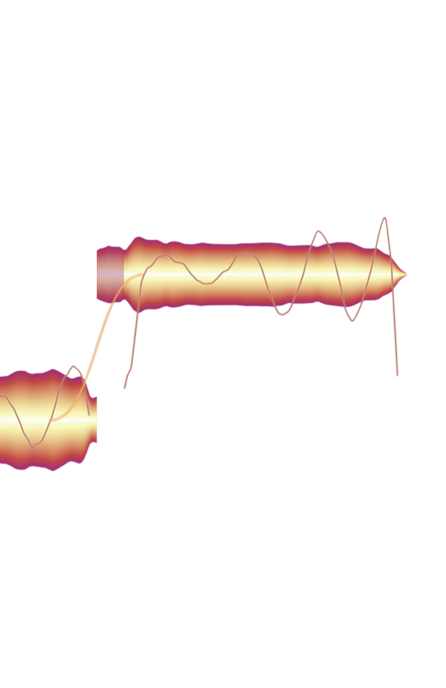 The Chord Track and Chord Grid
Work better with chords, adapt notes quickly. Melodyne 5 offers you a chord track that is linked to the Pitch Grid in the Note Editor. This makes working with chords far more enjoyable and harmonies more transparent. Because you can see at any time which pitches are compatible with the current chord and can adapt the notes accordingly with lightning speed. This is helpful when you're altering chords, and if you want to match any sample harmonically to your music, it works like a dream.
Autopilot for chords. Melodyne's chord recognition technology is so advanced, it can consider tracks apart or together – even the entire mix – and identify the chords formed when their notes are combined. It analyses your recordings fast and reliably and fills in the Chord Track automatically. This makes working with chords even easier.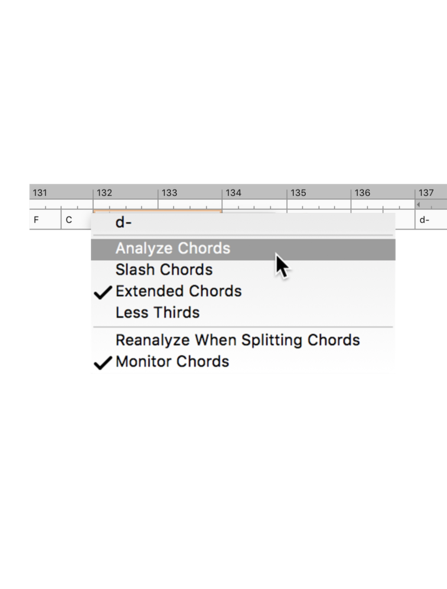 Dynamics functions
Note-based fades. The Fade Tool gives you highly effective control over the dynamics of your recording. For each note individually. Even within a chord. This is unique and offers totally new creative possibilities for dynamic editing. And since in Melodyne the fades belong to the notes, they are automatically preserved when the notes are moved or copied.
Controlling the dynamic range. The Leveling Macro makes loud notes quieter and quiet ones louder, it adjusts volume disparities. Even – thanks to Melodyne technology – in polyphonic recordings. So if one or more notes in a chord are too quiet and being drowned out by the rest, you can raise them effortlessly to the desired level.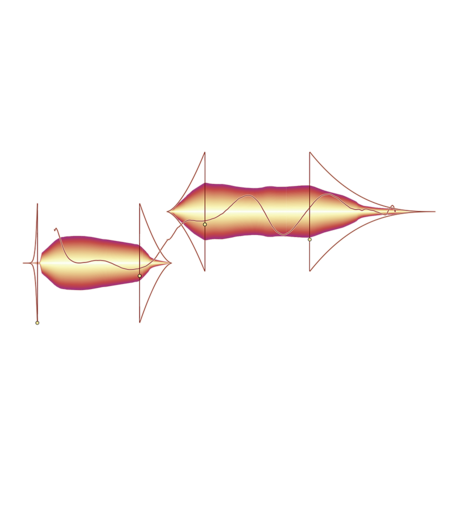 Further algorithm improvements
"Percussive Pitched". This new algorithm was developed especially for instruments like tabla, berimbau or 808-kick, the notes of which – though percussive in character – still have a recognizable pitch.
"Robust Pitch Curve". With this new option, you can obtain better sound quality when editing certain signals, such as those with a great deal of reverberation. When it is activated, the monophonic algorithms employ a pitch curve that has been slightly smoothed out.
"Complex". This algorithm playback type has been improved and can now be used just as flexibly as the playback type "Tonal" concerning the formants.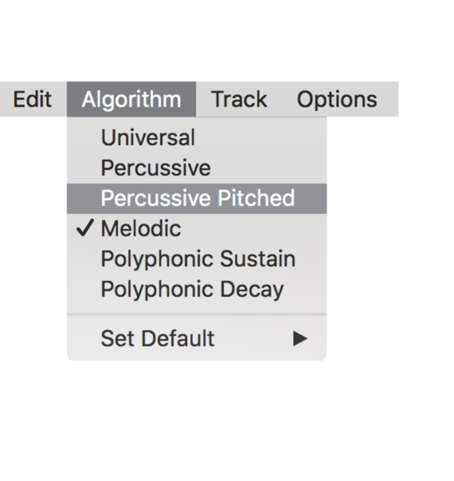 Other improvements
Better keyboard shortcuts. New search function for keyboard shortcuts, the saving of personalized shortcut sets has been improved.
No more ".mdd" files. Melodyne's detection data, which was previously saved to separate ".mdd" files, is now stored in the audio files themselves, making file directories clearer and the sharing of projects easier.
What is Melodyne?
Note-based audio editing
Melodyne grants you unrivaled access to all the musical details in your recordings and samples – note by note. This is made possible by a sophisticated analysis that delves deeply into your recordings and samples, and recognizes and understands the musical relationships within them: the individual notes and their characteristics, the scales, keys and chords, the timing, the tempo, the tone color. And with Melodyne you can edit all these things intuitively. With vocals, but every type of instrument as well – including polyphonic ones, such as the piano and guitar.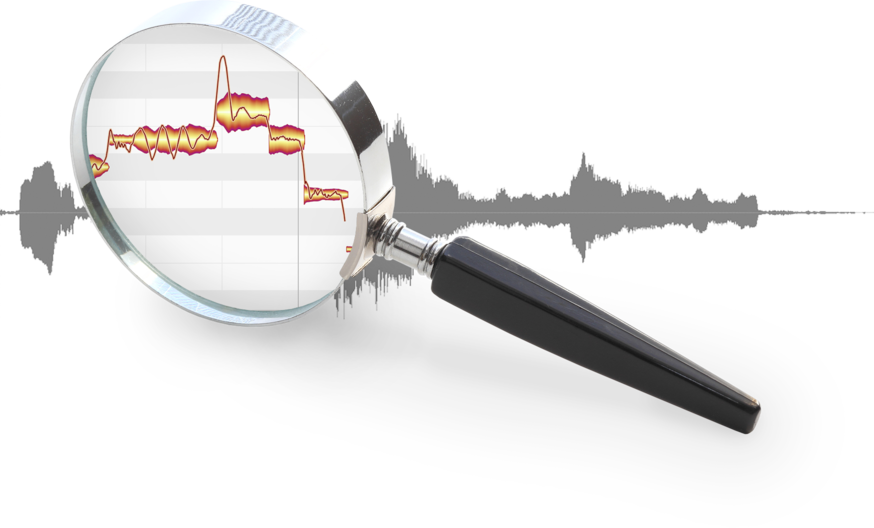 Notes and tools
In Melodyne, notes are represented by blobs. By manipulating these with Melodyne's powerful tools, you can edit (among other things) the pitch, vibrato, volume, sibilants, length, timing and formants of each note. In this way, you can enhance in a musical yet straightforward manner the intonation, phrasing, dynamics and timbre of a performance. While ingenious algorithms ensure your editing's almost always inaudible, sensitive, natural.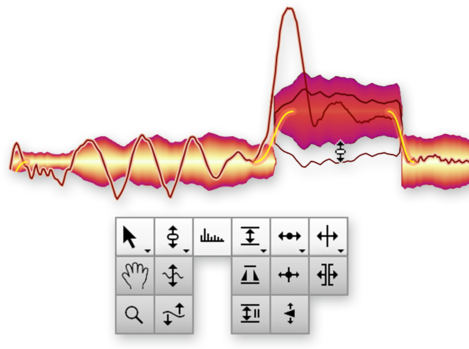 Notes instead of waveforms. With Melodyne, you see the notes in your recordings and samples, and can manipulate and modify them at will. Even with polyphonic instruments like the piano and guitar.
Tools and macros. Edit intonation, melody and harmony, but also rhythms and grooves, dynamics, formants and much more. Using intelligent macros or – with great precision – by hand.
Multitrack Note Editing. See and edit the notes of multiple tracks simultaneously in a single window. Only Melodyne makes music this transparent and tangible.
All that counts musically. Melodyne also recognizes chords, keys, tunings and tempos. And the editing functions for these important musical parameters are just as comprehensive as for the notes themselves.
Innovative sound design. Access the overtones of your instruments directly and change their tone color in unique ways. Using an ultra-musical equalizer, resynthesis and morphing.
Compatibility and user-friendliness. Melodyne can be operated via ARA or as a plug-in directly in a DAW. Or even as a stand-alone program. Its flexible interface adapts perfectly to the requirements of each situation.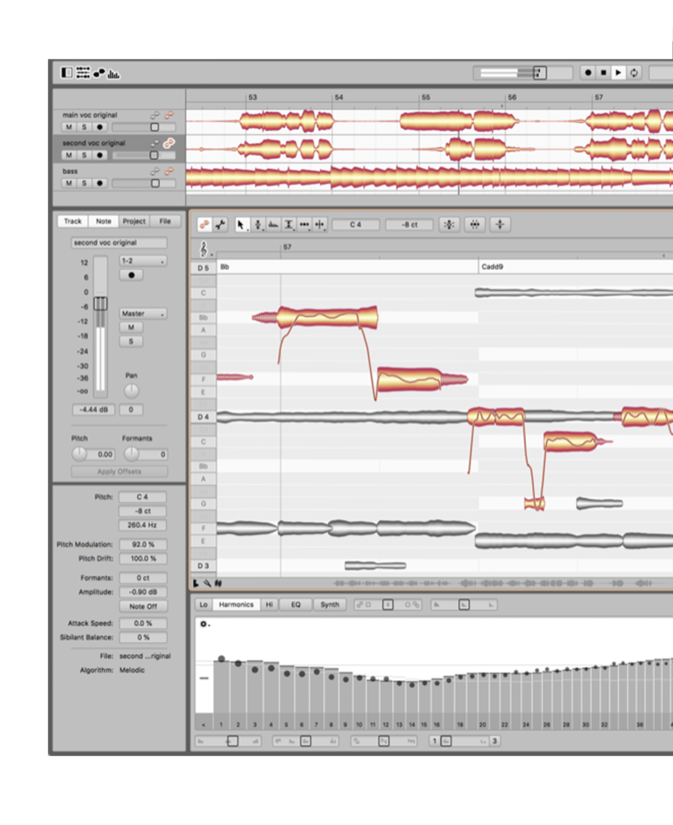 "Melodyne is a wonderful piece of software. It allows me to do things I'd always dreamed of."
Peter Gabriel

Mick Schultz
Rihanna, Kelly Clarkson, Jeremih

Andrew Bolooki
Grammy-winning vocal producer of "Old Town Road (Remix)"

drew Bang
U2, Royal Blood, Slaves

Scott Chesak
Weezer, The All-American Rejects, Panic At The Disco

Ben Baptie
Adele, London Grammar, Mark Ronson, U2

Chris Baseford
Avril Lavigne, Nickelback, Shinedown

Joseph Magee
Supervising Mixer in Hollywood

Jan Kybert
Oasis, Paul Weller, Massive Attack, Björk

Guy Sigsworth
Songwriter for Madonna

Michael Hartung
a-ha, Dweezil Zappa, Gluecifer

Carmen Rizzo
Niyaz, Coldplay, Paul Oakenfold, Alanis Morissette


Florian Ammon
Rammstein, U2, Lifehouse

Andy Sneap
Megadeth, Cradle of Filth, Machine Head

Lady V
Katy Perry, Selena Gomez, Armin van Buuren


Reinhold Heil
Film composer, Nena, Spliff

John Reynolds
Producer of Sinéad O'Connor


Ted Perlman
produced Burt Bacharach

Midge Ure
Ultravox vocalist

Andrew Scheps
mixed Metallica and Johnny Cash

Gareth Jones
produced Depeche Mode

Andy Gray
Paul Oakenfold, Enter Shikari, Hard-Fi

Ali Staton
Madonna, Seal, Lamb

Dickie Chappell
Engineer of Peter Gabriel


Pete Townshend
The Who guitarist



Rob Arbittier
mixed Stevie Wonder

A. R. Rahman
Film composer
Why Melodyne is better
That Melodyne sounds so good and is so simple to use is based on two things. The less important is the technology.
The decisive factor is its understanding of the music.
Melodyne identifies the notes and the relationships between them. It is only as a result of this knowledge that Melodyne's algorithms are able to "think" and operate in such a musical way. The benefits to you as a musician and producer include the famously superior sound of Melodyne and many other advantages that software lacking this understanding of musical contexts is incapable of offering.

"What does a stone sound like?"
It began with a strange question and became a tool that has revolutionized the handling of audio worldwide.
An exceptional idea such as Melodyne could only spring from an exceptional mind – like that of Peter Neubäcker. His philosophical, musical and mathematical roots, his individuality, and his ingenuity are what brought Melodyne into being and make it unique.
Outstanding and acclaimed
For its innovative, musical approach, its uniqueness, and its quality, Melodyne has won numerous international awards.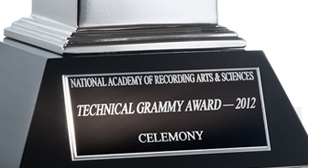 Technical Grammy
2012 for "contributions of outstanding technical significance to the recording field"
The Grammy Award is the highest international accolade for music artists and recording teams. It is presented by the National Academy of Recording Arts and Sciences of the United States. The award is the music equivalent to the Academy Awards for film.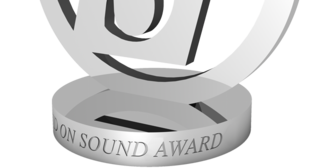 SOS Award
2017, 2012 & 2011 SOS Award (Melodyne studio, Melodyne editor)
The SOS Awards honor the best recording technology products of the year, as voted for by the readers of Sound On Sound magazine (UK).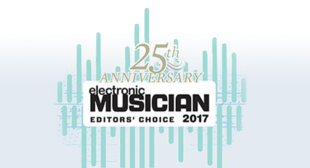 EM Award
2017 Electronic Musician Editors' Choice Award (Melodyne 4 studio)
"For one of the most innovative, groundbreaking products to emerge in the past twelve months." Electronic Musician is a highly respected American magazine.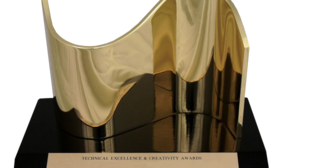 TEC Award
2011 TEC Award Winner (Melodyne editor)
A TEC Award is one of the finest awards a company can get for an audio technology product. The TEC Awards are organized by US based Mix Magazine.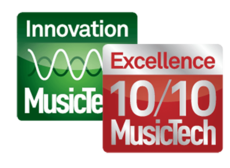 Music Tech
2010 Innovation Award (Melodyne editor), 2010 Excellence Award – 10 von 10 Sternen (Melodyne editor)
MusicTech is a UK-based magazine for producers, engineers and recording musicians.

Mix Magazine
2009 NAMM Certified Hit (Melodyne editor)
Mix Magazine is the US based magazine for professional audio and studio technology.
What can Melodyne do?
Professional vocal editing
Melodyne brings out the best in your vocal recordings. With note-based editing, you can make corrections, improvements and changes exactly where you want to. Using intelligent correction functions and musical tools that are highly efficient and practical. In consequence, you can bring vocal tracks as close to perfection as you care to, and yet – thanks to Melodyne technologies – they sound as natural as if they had never been edited at all. And if you wish, you can rearrange the vocals, change the melody and even generate additional voices or vocal harmonies.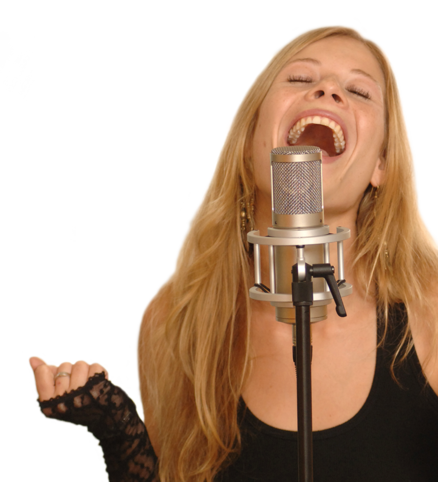 For all instruments
Melodyne isn't only for vocals. Every conceivable type of recording or sample can benefit from its unique editing and processing possibilities. From double bass to piccolo, from banjo to grand piano, from a drum loop to ambient drones. Take a lick from your library and adjust it to your song. In tempo, rhythm, harmonic content and tone color. Remove notes from chords or add new ones. Combine tracks from different songs to create a new one. Breathe new life into samples and old recordings. With Melodyne, you can.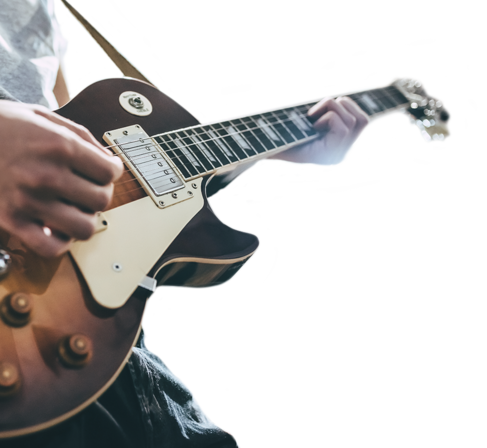 Musicality as the highest goal
Despite its high-tech algorithms, Melodyne never feels "technical". Because all Melodyne technologies are aimed at offering you audio editing that is natural and musical – in the way you work and the sound. Our aim is to enable you to bring as much nuance and sensitivity to your editing with Melodyne as the musician did to the original performance.
This can be seen in the precise analysis of the musical content of your recordings and the multitude of high-resolution parameters to which you are afforded access. It can be felt in the intuitiveness of the note "blobs" you can manipulate and modify at will. It can be heard in the sophisticated play algorithms to which Melodyne owes its celebrated sound quality. And it lies in the many details that make working with Melodyne singularly satisfying and the results of unrivaled excellence.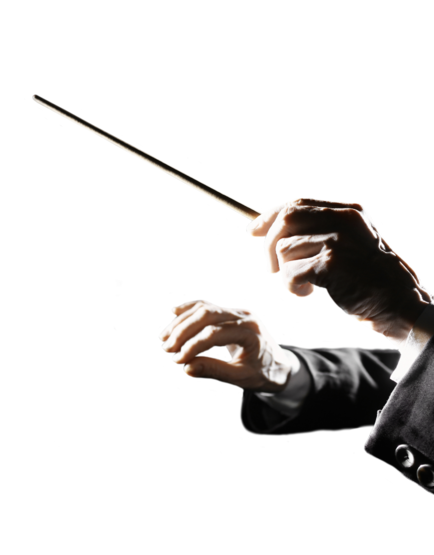 In the depth lies the power
Correcting intonation is just the beginning. When Melodyne analyzes your recordings, it doesn't just track the changing pitch of the signal. Identifying the individual notes in polyphonic recordings is a far more complex process. And that isn't all. For Melodyne also separates the notes from one another in the right places, observes how they change over time, and locates sibilants. It identifies tempos and maps tempo progressions with great accuracy. It relates the pitches of the notes to one another to identify scales, keys and chords. In short: Melodyne takes a very thorough look at your recordings. And the depth and subtlety of its analysis, together with the algorithms, put editing functions of corresponding depth and subtlety at your fingertips.
A few examples: Three different tools are provided for the editing of pitch, so the vibrato does not suffer when the overall pitch of a note is changed. Melodyne distinguishes between the pitched and noise-like components of notes, allowing you to edit them separately. And the correction macros work intelligently, reining in "outliers", while preserving subtle human fluctuations in pitch, volume or tempo. You will find editing functions of similar subtlety and sophistication in all areas of Melodyne.
How to integrate Melodyne
Melodyne operates as a plug-in in your DAW. Or stand-alone. The most convenient way to integrate Melodyne into your DA
You may also be interested in: