You're currently on: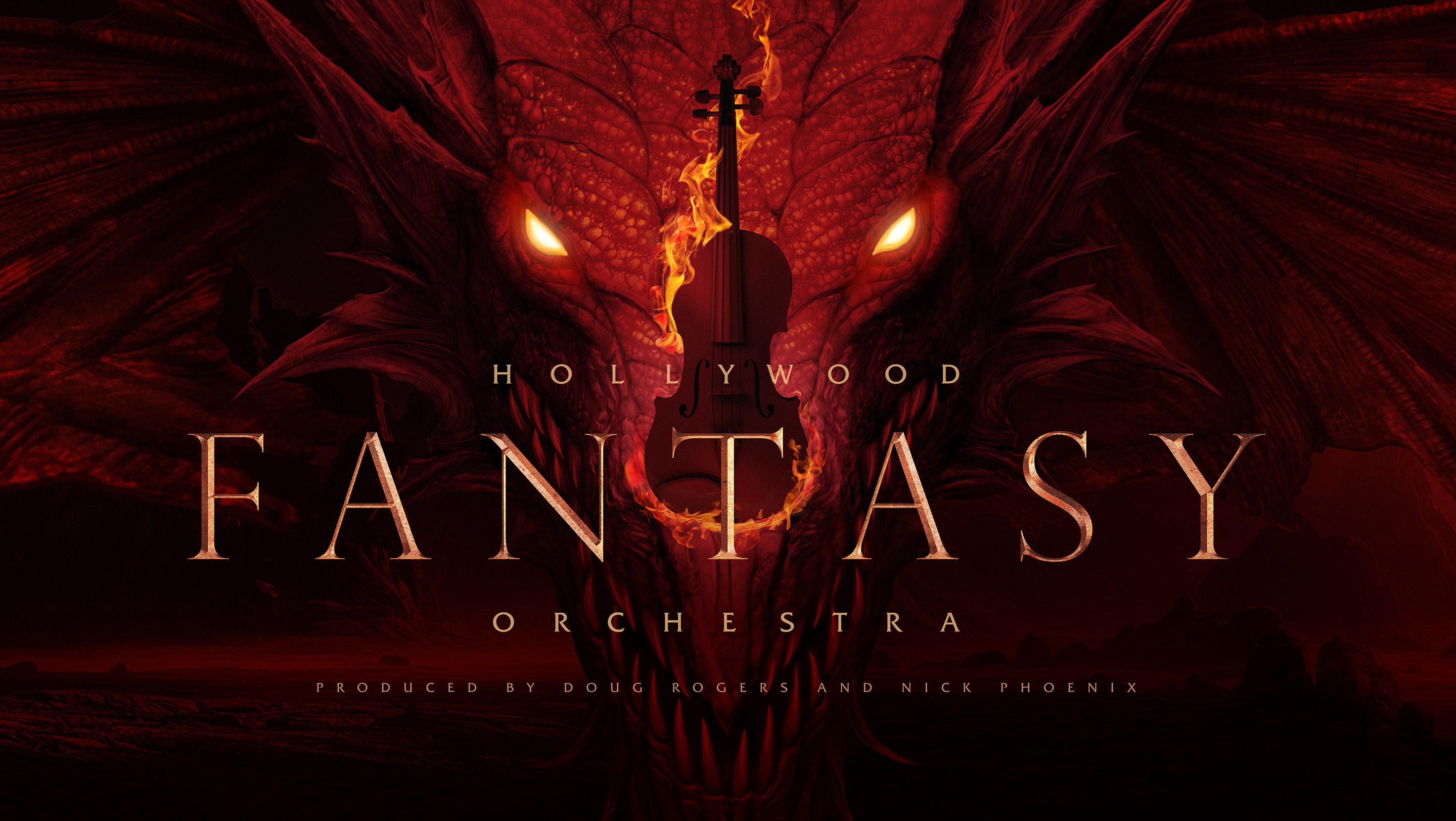 HOLLYWOOD FANTASY ORCHESTRA
BRING FANTASY WORLDS TO LIFE
Introducing Hollywood Fantasy Orchestra, a brand-new orchestra that includes everything you need to create fantasy film, television, and game soundtracks. Produced by sound titans Doug Rogers and Nick Phoenix, Hollywood Fantasy Orchestra includes unique ensembles of world instruments that have been featured in the biggest movies and games in history, mixed with modern octave-doubled orchestral sections that perfectly compliment Hollywood Orchestra, all with full stereo imaging mic placement and all the features of EastWest's revolutionary Opus player. If you're scoring the next big fantasy epic or medieval tale, adding in a few period solo instruments won't cut it — you need to bridge the gap between orchestral and world instruments. Every instrument needs to earn its place in the mix to create a massive cinematic sound, so we created an entirely new orchestra that puts all the period instruments you need on the same stage. It's simply unlike anything you've heard before.
HOLLYWOOD FANTASY BRASS
Hollywood Fantasy Brass puts the grandeur of some of history's most iconic brass instruments at your fingertips, complete with a broad articulation set and true legato for maximum realism and authenticity. Everything you've come to expect from our Hollywood series is here: multiple mic positions, custom effect chains, lush ambiences... but this time, with a collection of brass instruments used in some of the most famous fantasy scores in history. If you've tried to recreate the feel of your favorite scores countless times but something is still missing, the fix could be as simple as using the right instruments for the job. And as you're about to hear, Hollywood Fantasy Brass will help get the job done every time.
SYSTEM REQUIREMENTS
Below are the minimum and recommended hardware and software specifications for using Opus on Windows and MacOS systems.
MINIMUM SYSTEM

CPU: Quad-core (four cores), running at 2.7 GHz (or above)
RAM: 16 GB
OS: macOS 10.13 (or later); Windows 10 with ASIO sound drivers
Drive: HDD (7200 rpm, non-energy saving)

RECOMMENDED SYSTEM

CPU: Octa-core (eight cores), running at 2.7 GHz (or above)
RAM: 32 GB or more
OS: macOS 10.13 (or later); Windows 10 with ASIO sound drivers
Drive: SSD (SATA or PCIe)
The chart below outlines the MacOS and Windows 64-bit operating systems and sequencers that are officially supported and fully tested with the latest version of Opus. Please note that while most Sequencers / DAWs are VST 2, VST 3, AU and AAX plug-in format compatible, only those listed in the chart below are officially supported.
Product
Version
MacOS (10.13+)
Windows 10
EW Play 6 Stand-Alone
6.0+
YES
YES
EW Opus Stand-Alone
1.0+
YES
YES
Ableton Live
10.0+
YES
YES
Apple Logic Pro
10.0+
YES
-
Apple Garageband
10.3+
YES
-
Avid Pro Tools
2018.1+
YES
YES
Bitwig Studio
3.0+
YES
YES
Cockos Reaper
6.0+
YES
YES
Image-Line FL Studio
20+
YES
YES
Motu Digital Performer
9.0+
YES
YES
Steinberg Cubase

(1)

9.0+
YES
YES
Steinberg Nuendo

(1)

8.0+
YES
YES
Presonus Studio One
4.0+
YES
YES
VSL Vienna Ensemble Pro
6.0+
YES
YES
Notation Software

(2)

Version
Avid Sibelius
2018.1+
YES
YES
MakeMusic Finale
25.0+
YES
YES
Steinberg Dorico
3.0+
YES
YES
(1) VST3 usage is recommended
(2) Sibelius / Finale / Dorico notation programs work with Opus, but do not support the full feature set of some Opus/Play Libraries, such as those that use WordBuilder. Please contact support for details.
You may also be interested in: