You're currently on: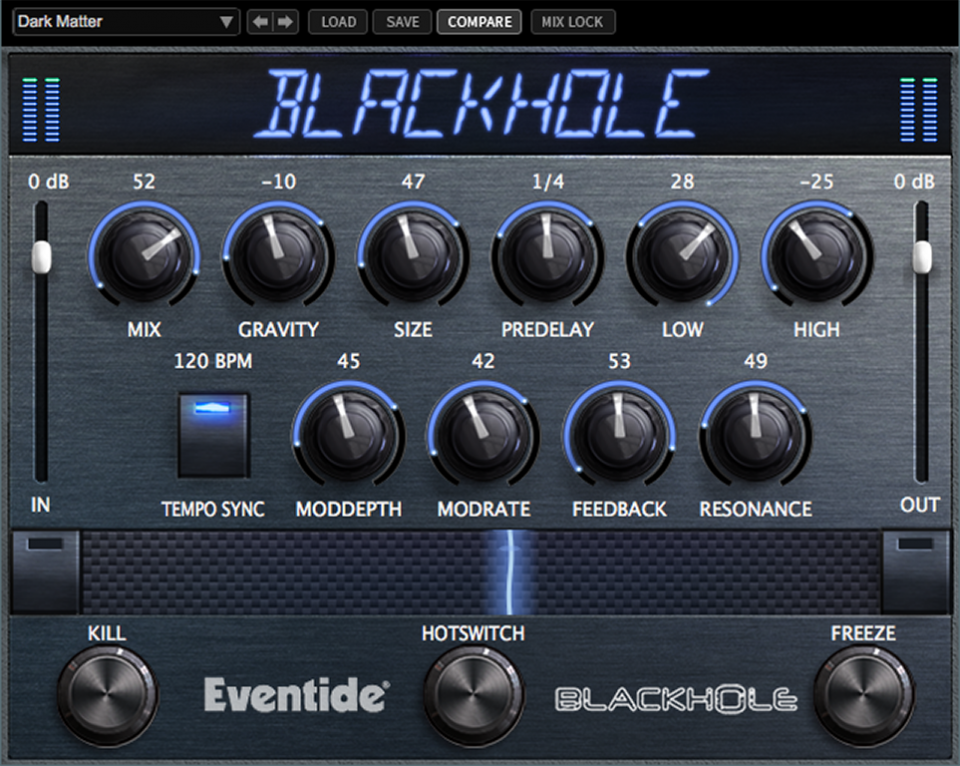 Extraterrestrial Reverb
Most reverbs are earth-bound and constrained by the physics of the real world. Our Blackhole reverb breaks the rules by allowing you to create virtual spaces that could never exist in reality (at least the one we inhabit). At large sizes, its soft attack and lingering, harmonic tails allows it to really shine on guitars, strings and pads. At small sizes those very same qualities can add an angelic sheen to vocals or turn a simple drum track into an otherworldy rhythm section.
From the Extreme to the Sublime
While it's true Blackhole is capable of creating space-warping special effects and drones, it's also capable of creating musical and subtle effects you'll find useful for highlighting key instruments or painting a backdrop for your mix. Whether you're at the event horizon or closer to home, Blackhole will inspire and amaze while its intutive controls will allow you to add that special something to your tracks without a degree in rocket science.
In short, Blackhole is destined to be one of those tools that you turn to time and again when reality just isn't enough.

The Secret Weapon
This famed, massive reverberator first saw the light of day as an algorithm in our rackmount DSP4000 and remained a favorite in the rackmount H8000FW. For decades studio engineers considered Blackhole their "secret weapon." More recently, it was ported to ourSpace stompbox and became the go-to ambient effect for guitar and keyboard layers. With each new version the reverb has been refined and enhanced.
We've now perfected the galactic sounds of the Blackhole reverb in native plug-in form. With the Blackhole plug-in, any instrument in your DAW can warp acoustic space and time.
Features
Incredibly easy to use with over 50 presets; many created by Eventide artists
Ability to create extremely musical effects useful for highlighting key instruments
Supernatural settings for abstract spatial effects and drones
Subtle settings for ambient washes and track higlighting
Unique "Gravity" control reverses the arrow of time by inverting the reverb's decay
Kill Switch mutes the input so you only hear the reverb. This makes for some incredible effects when automated
Mix Lock allows for scrolling through presets or settings while keeping the wet/dry mix constant
Fully flexible mono and stereo options. Bring new realms of stereo imaging to mono instruments
Innovative Ribbon and Hot Switch allow for changing any combination of parameters simultaneously
Presets Make it Easy
Blackhole was designed to give you extensive control, allowing you to craft your own signature sounds. Included with Blackhole is a carefully curated set of 50 presets that serve as a launch pad for your explorations. These presets cover spaces as small as a room and as large as space itself.
Artist Presets
Richard Devine

Sound Designer

Artic
Automate
Boxed In
CargoShip
Cathedral
Circular Hall
CombChamber
DarkenHall
DecayDrop
and more!

Flood & Alan Moulder

NIN, U2

FISHHOLE

Vernon Reid

Living Colour

Dogstar
Transfigured
Vortexing
Centaurus
Starcrater

Jonsi & Alex

Sigur Ros

Cigaroos

John Agnello

Sonic Youth, Dinosaur Jr.

Hey Honey

Blackhole Awards

Performance Award
Computer Music

Wish I Had One
MusicPlayers.com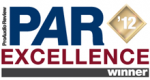 PAR Excellence
Pro Audio Review
Reviews

SOS checks out Blackhole
Sound on Sound
A simple clean guitar can be transformed into a vast atmospheric soundscape, but by the same token you can also turn things a touch sinister by heaping on the resonance, feedback and modulation depth.

Dance Music Producers check out Blackhole
Attack Magazine
The huge reverb would lend itself perfectly to cavernous echoes on dubstep snares, for example. More subtle settings sound exceptional on soft pad sounds, classic deep house Rhodes chords and even on percussion parts.
Sound designers and music producers will flip for Blackhole
Future Music
The epic, evolving soundscapes, haunting drones and sinuous ambiences that it spits out have to be heard to be believed... In a word: cosmic.
Bedroom Producers dig Blackhole
Bedroom Producers Blog
...For the tall order of designing huge, infinite spaces that fold out into the far reaches of the imagination, Blackhole is arguably the best tool for the job.
The Modern Producer Reviews Blackhole
The Modern Producer
This is a very lush sounding reverb that I find has great uses as a creative reverb and awesome guitar effects.
Blackhole Wins Performance Award
Computer Music
Incredibly rich sound, this makes it the perfect tool for creating big, movie-style effects and crazy, warped sounds out of run-of-the-mill sources.

Blackhole plugin - Mind blown!
TMR Zoo
Blackhole has a huge sonic palate of spring, plate, and natural reverbs for you to choice from. If natural reverbs are not your thing Blackhole has some ungodly settings that will absolutely blow you away.
You may also be interested in: