You're currently on:

This unique multi-band limiter, human-ear EQ and powerful audio maximizer will increase the loudness of your mix while maintaining or improving its dynamic perception. It uses intelligent, adaptive technology that responds in real time to your music; creating not only the loudest, but the best sounding master.
Elevate was designed to be the best mastering limiter. The focus is on increasing the perceived loudness of your music or program material without affecting the naturalness.
To do this the limiter splits the signal using the same auditory filter bank as EQuivocate and uses a set of adaptive algorithms to adapt the gain (ADAPTIVE GAIN control), dynamics (ADAPTIVE SPEED control) and transient emphasis (ADAPTIVE TRANSIENT control). The algorithms are constantly adapting the parameters across all bands to keep things sounding as natural as possible.
The limiter is followed by a clipper stage which exists primarily to clip the transients, but also allows for additional gain using it's DRIVE setting. This clipper uses a special curve to minimize harmonics being created for any particular DRIVE setting, and has some tricks to keep it from affecting the tonal balance even when it's driving pretty hard.
Features
Presets by APS Mastering, Matt Lange, Jeremy Lubsey, Eric Beam, ROCAsound, Chris Tabron and John McCaig.
Automatically adapts the attack, release and look-ahead parameters for each filter band to greatly reduce "pumping" and breathing artifacts and perceived distortion.
Preserves or emphasizes fast transients to avoid squashing your mix.
Manipulates transients across the critical bands to preserve the attacks from kick drums, snares and cymbals, without affecting the entire mix.
Uses linear phase auditory filters — based on the Mel Scale — to manipulate the audio in a way that is natural to your inner ear.
Solo the output of one band (or a number of bands) to hone in on problem frequencies, tweak transients or alter gain.
Use the Spectral Clipper to overdrive the final output without affecting the tonal balance or allowing the signal to get "tubby." Perfect for a more aggressive sound.
Six different types of metering allow you to keep an eye on every aspect of your output audio.

EQuivocate
Powerful & Precise Human Ear EQ
Perfect for mixing and mastering, EQuivocate's auditory filters and match EQ functionality make it incredibly powerful, simple to use, and natural sounding.
EQuivocate uses filters which are modeled on the human ear. Each of the 26 critical bands tickles a different part of your inner ear, making any combination of settings sound as natural as possible. Combining this with a linear-phase filter shape that reduces pre-echo makes EQuivocate an EQ with a difference you can hear.
Use EQuivocate's Match EQ feature to make the sound of your track match or complement the audio signal streamed to its sidechain. You can also use it to make a final master match the tone of a reference track, or help fit a sound into a dense mix. Unlike other match EQ plug-ins, EQuivocate provides a transparent match without trying to model imperceptible differences which can cause a match EQ to sound unnatural. Feed your favorite song or individual track into it and instantly morph your tone to match.
The 26 filters are distributed along the Mel Spectrum but you can customize the filters and their frequencies. When combined with usability options like Automatic Level Compensation, Draw EQ Curve, and individual solos for each critical band, EQuivocate is as powerful as it is precise.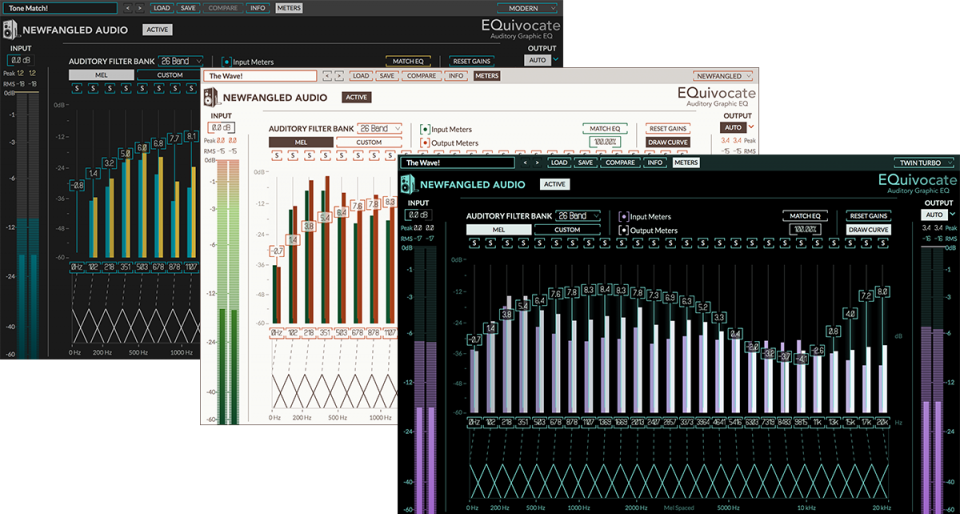 Features
Simple yet musical, the 26 linear phase auditory filters are shaped to approximate the critical band filters in your ear.
Match EQ feature matches the tone of one track to another. Blend two tracks to sound like they came from the same source, complement each other for better separation, or make a final master have a similar tone to a reference track!
Click and swipe your mouse across the gain slider field to draw an EQ curve. Then toggle Draw Curve off to fine tune.
Use the output level Auto button to automatically compensate for level changes introduced by the EQ.
Solo the output of one or more bands to easily find problem frequencies.
Add or remove filters to customize your sound.
Includes artist presets from Richard Devine, Jeremy Lubsey, Alex Saltz, Sebastian Arocha Morton, Richard X, and John McCaig.
Start with the presets or create your own. Use the Compare button to toggle between two unique settings.
The Science Behind EQuivocate
Humans can only detect the presence of a tone if it is a certain distance from another tone playing at the same time. The Mel Scale defines the arrangement of auditory frequency bands such that each band sounds equally spaced from all others. This division of sound describes how humans hear.
Most graphic EQs are IIR (infinite impulse response) or analog-style filters. These have a lot of great properties, but unfortunately the shape of an IIR filter isn't very flexible. For instance, even with every band set flat, the total filter shape isn't actually flat. Furthermore, when you boost or cut each band you're effecting the ones next to it, as well. EQuivocate uses a linear phase FIR (finite impulse response) filter that doesn't have these problems so what you hear is true to what you see on the screen.
Instead of using what DSP engineers call "ideal" rectangular FIR filters, these are triangularly shaped filters. These are often used in hearing models as a first approximation to the critical bands in your inner ear. When you shape filters like the ones in your ear, the filtered signal sounds natural. In a complex signal, at any given time, you can really only hear one sound source in each filter.
EQuivocate's 26 bands are spread out based on the critical bands of the inner ear. More filters wouldn't be useful since your ear would just average them together. As a result, EQuivocate simply sounds more natural than any other EQ on the market.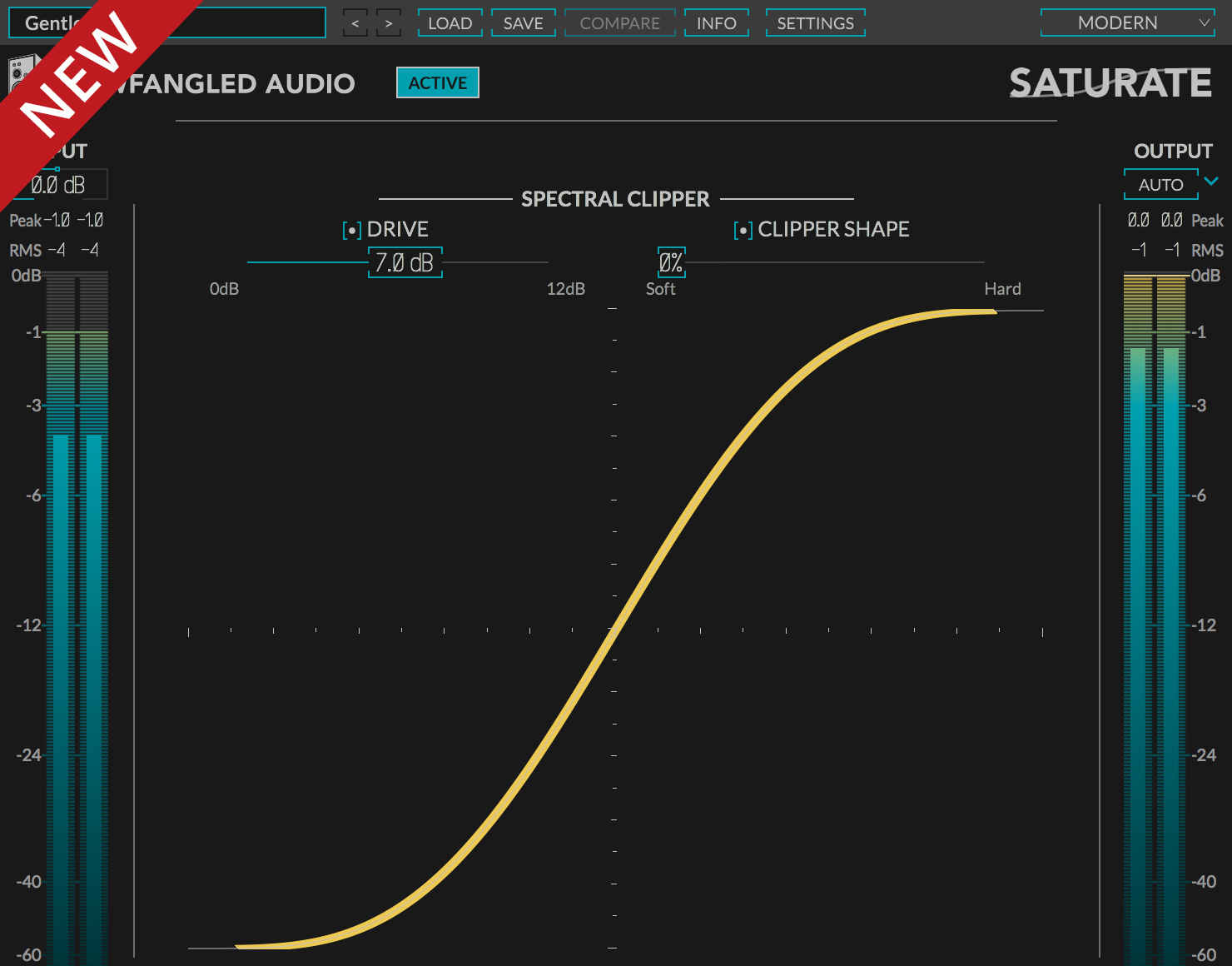 Saturate
Saturate is the Spectral Clipper algorithm made popular in the Elevate Mastering Limiter. Saturate's two controls belie a sophisticated signal processing engine which allows it to overdrive a signal without effecting the tonal balance no matter how hard you push it. Add up to 12 dB of clipping with a variable shape parameter which moves from a pleasant soft curve to full hard clipping. Additionally, the SHAPE control allows you to smoothly morph between hard clipping and the mathematically smoothest curve possible. Use Saturate to overdrive individual tracks or your entire mix.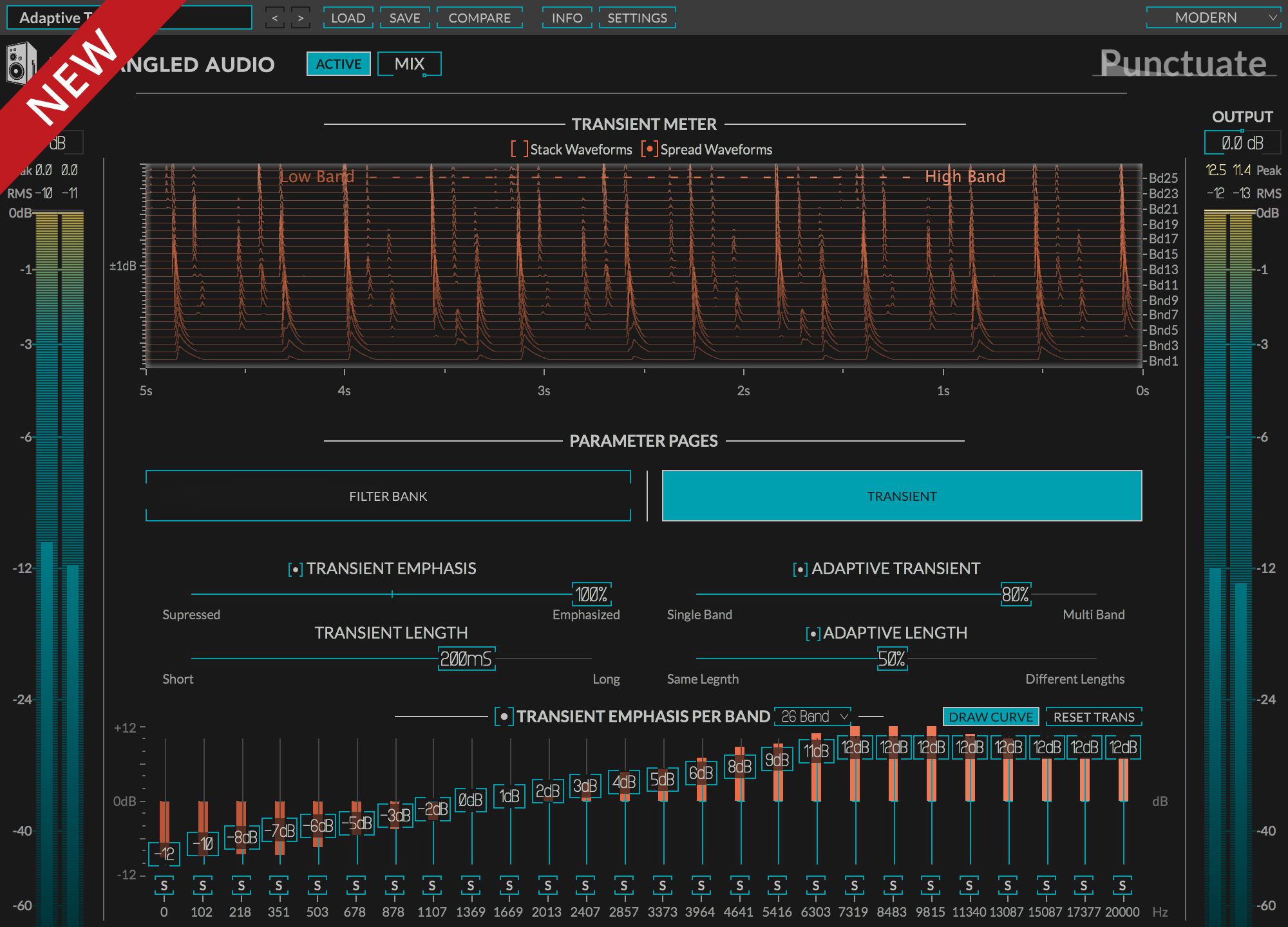 Punctuate
Based on the Transient Emphasis section of the award winning Elevate Mastering Limiter, Punctuate is a multi-band transient modulator based on the critical bands in the human ear. Punctuate's intelligent algorithms allow you to control the transient emphasis or suppression of all 26 critical bands with just 4 controls. This makes for an incredibly powerful, but very easy to use transient modulator.
Artists Using the Elevate Bundle
| | | | |
| --- | --- | --- | --- |
| Richard Devine | Matt Lange | Sebastian Arocha Morton | |
Choose your Color
Elevate comes with 3 different color variations.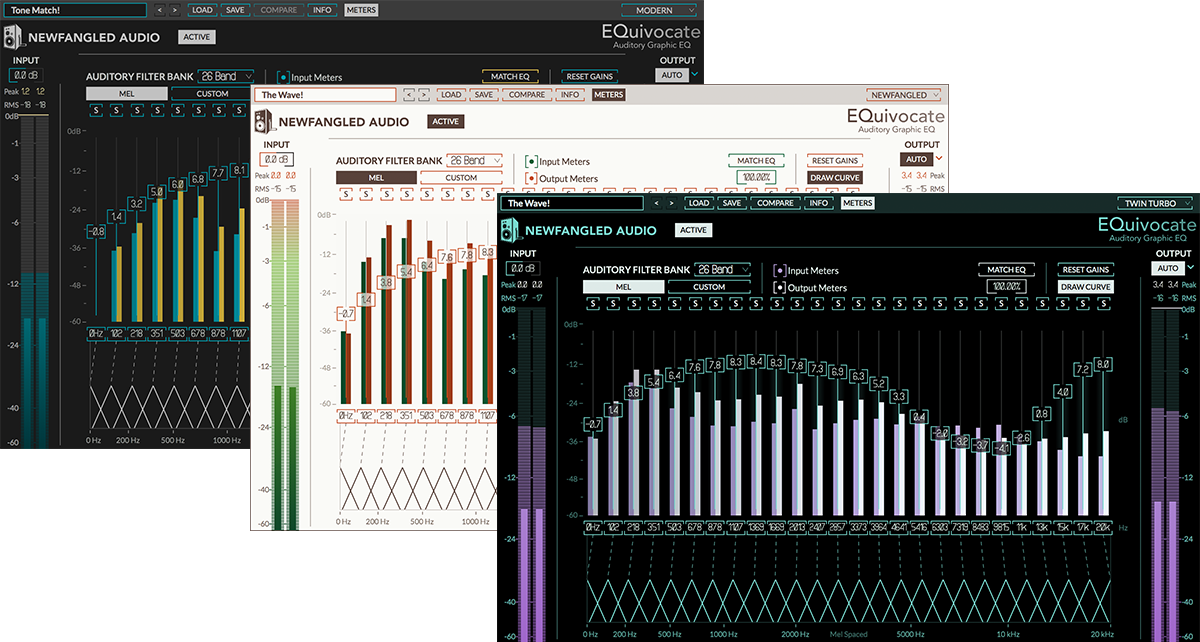 Specifications
Platform Compatibility
Microsoft Windows 7+ and Apple OS X 10.7+
DAW Compatibility
| Software | Plug-In Format |
| --- | --- |
| Pro Tools 10 + | AAX Native |
| Cubase 7+ | VST |
| Nuendo | VST |
| Wavelab | VST |
| Logic 8+ | AU |
| Ableton Live 7+ | AU, VST |
| SONAR | VST |
| Studio One | AU, VST |
| Digital Performer | AU |
| Reaper | VST |
| GarageBand | AU |
You may also be interested in: